Chignons have always been a popular choice among women seeking sophisticated updos, owing to their timeless elegance and grace. However, this blog post, titled "Chignons with a Twist- 30 Hairstyles That Will Add Flair to Your Look," takes a daring step beyond the conventional and delves into a plethora of innovative chignon styles, artfully blending creative twists and modern elements.
What sets the chignon apart is its unparalleled versatility. Effortlessly transitioning from casual to formal, these updos effortlessly adapt to various occasions, becoming a true reflection of a woman's persona, especially when adorned with blooming flowers or dazzling embellishments.
Whether you're preparing for a formal event, a relaxed outing, or simply yearning to elevate your everyday appearance, our collection offers a diverse array of styles to suit every taste. So, without further ado, let's embark on a delightful journey and explore the enchanting world of Chignons with a Twist!
1. Classic Low Chignon
2. Wavy Chignon
3. High Bun
4. Side-swept Chignon
5.Twisted Chignon
6. Floral Chignon bun
7. Curly Chignon
8. Messy Boho
9. Fishtail Braid Low Chignon
10.Classic French Chignon
11.Low Textured Chignon
12.Low Double Braided Chignon
13.Wrapped Chignon
14.Dutch Braid Chignon
15.Sleek Chignon
16.Voluminous Chignon
17. Retro Chignon
18.Bouffant Chignon
19. Messy Chignon
20. High Chignon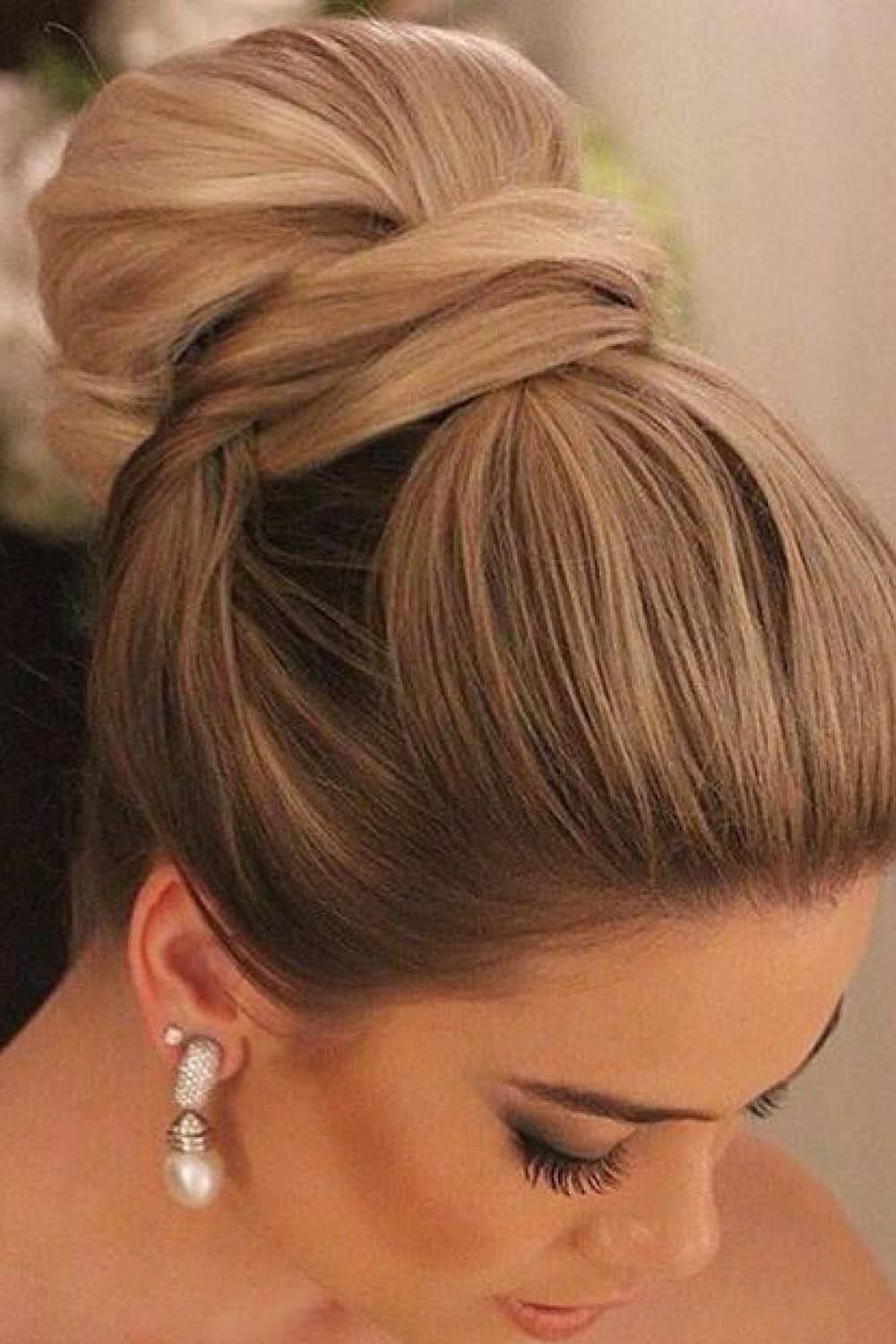 The high chignon is a chic and modern updo that elevates your style to new heights. Its versatility allows you to effortlessly exude poise and confidence, making it a go-to choice for those seeking a polished and timeless hairstyle.
Other Articles