Have you been on social media lately? Did you notice how there are so many videos emerging of how amazing some of the 90s hairstyles were. People are even bringing them back. Here we have a list of some of the most amazing 90s hairstyles for women that are going to steal your heart away. Simple yet eye catching, we have it all.
1. Claw Clip Updo
Very 90s but this is back in trend by all the tiktok and instagram videos surfacing about it. The Claw Clip Updo hairstyle is a simple approach to making a beautiful and secure updo by gathering and fixing the hair with a claw clip. For various occasions, this timeless style provides both ease and sophistication.
2. Half-Up High Ponytail
We're two decades past the '90s, but one thing is certain: the half-up high ponytail will never go out of style. To soften the look, tie your ponytail as high as possible on top of your head and release the strands framing your face. Finish your look with a few spritzes of hairspray.
3. Bantu Knots
Bantu Knots are a traditional African hairstyle in which portions of hair are twisted into little knots near the scalp, creating a beautiful and distinct pattern. This technique exemplifies cultural heritage and provides a practical method for creating gorgeous curls or waves when unraveled.
4. The Winona Pixie
When Winona Ryder introduced her pixie cut in the late 1990s, the delicate layers and laid-back attitude made it an instant sensation.
5. Micro Braids
Brandy Norwood was the queen of microbraids. This was her characteristic haircut on her successful TV program Moesha and in real life.
6. Bumped Bob
This basic bob's delicate curl adds a unique aspect to the haircut. This spin on the bob, shown here on an angelic Angelina Jolie, would make us give a double take if we saw it walking down the street today.
7. Mall Bangs
There was a moment when it seemed like every television character had these huge, feathery bangs. These bangs were worn by everyone from D.J. Tanner to Kelly Bundy.
8. Claw Bangs
These fringe bangs, distinguished by face-framing peekaboo pieces, were on the opposite extreme of the bang spectrum.
9. Double Dutch Pigtails
This simple hairstyle screams '90s. Britney Spears wore her short hair in two sloppy plaits with elastics at the ends and just little hair peeking out of the bottoms for a playful look.
10. The Flip
The Flip hairstyle, prominent in the 1960s, is distinguished by its outward curling tips, which provide a whimsical and vintage appearance. This classic look is still popular for people looking for a vintage-inspired look in their hair.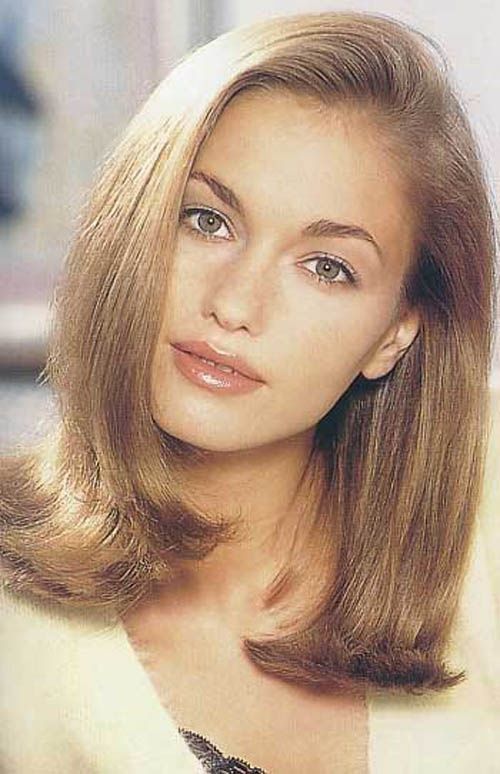 11. Bedazzled Bandanas
The Bedazzled Bandanas hairstyle mixes a conventional bandana headband with dazzling embellishments, bringing a glamorous touch to a casual look. This fashionable look is a fun and adaptable way to accessorize and boost your hairstyle.
12. Jumbo Box Braids
Jumbo Box Braids are a protective hairstyle distinguished by thick, chunky braids that make a bold and attractive impression. This style provides length and color diversity and supports hair health by lowering stress on natural strands.
13. Butterfly Clips
The Jumbo Butterfly Clips hairstyle mixes large, fanciful butterfly-shaped hair ornaments into your look, creating a vibrant and eye-catching accent. This lovely design allows for inventive and one-of-a-kind hair adornment, making you the focus of attention wherever you go.
14. Shortest Possible Platinum Pixie
Jada Pinkett Smith had a lot of short hair in the '90s, but her bleach-blonde, hardly there style takes the prize.
15. The Hilary Banks
The Hilary Banks hairstyle, inspired by the character from "The Fresh Prince of Bel-Air," is a gorgeous and voluminous '90s look with huge, cascading curls and flawless shape.
16. Messy Bun & Wispy Tendrils
The Messy Bun with Wispy Tendrils hairstyle blends the ease of a casual bun with delicate, free strands framing the face, resulting in a relaxed yet effortlessly stylish look. This look hits the ideal combination of undone charm and exquisite femininity.
17. The Rachel haircut
The Rachel haircut, popularized by Jennifer Aniston's character on the TV show "Friends" in the 1990s, is a layered, medium-length cut with face-framing highlights that established a trend that became an iconic look of the time.
Source: Popsugar
18. The High Pony
The High Pony hairstyle is a beautiful and dramatic look that features a tightly pulled-up ponytail that sits high on the head, giving the image of being stretched and bold. This look instantly adds sophistication and a touch of red carpet-elegance to any outfit.
19. Antennae
The Antennae hairstyle is a unique and avant-garde look with hair styled to resemble antennae-like protrusions, often achieved through elaborate braiding or sculptural techniques. This eccentric style is a bold expression of creativity and fashion-forward thinking, often seen in avant-garde and artistic contexts.
20. Two Braids
The Two Braids hairstyle, also known as double braids or boxer braids, consists of two neatly plaited strands of hair on either side of the head, providing an athletic, practical, stylish appearance. This timeless and adaptable hairstyle has endured, providing a pleasant and simple choice for various events.
21. Chunky Highlights
The Chunky Highlights hairstyle adds wide, strong streaks of contrasting color to the hair, resulting in a colorful and eye-catching look that gives depth and complexity to the hair. This is a popular choice for people looking for a daring and edgy hair alteration.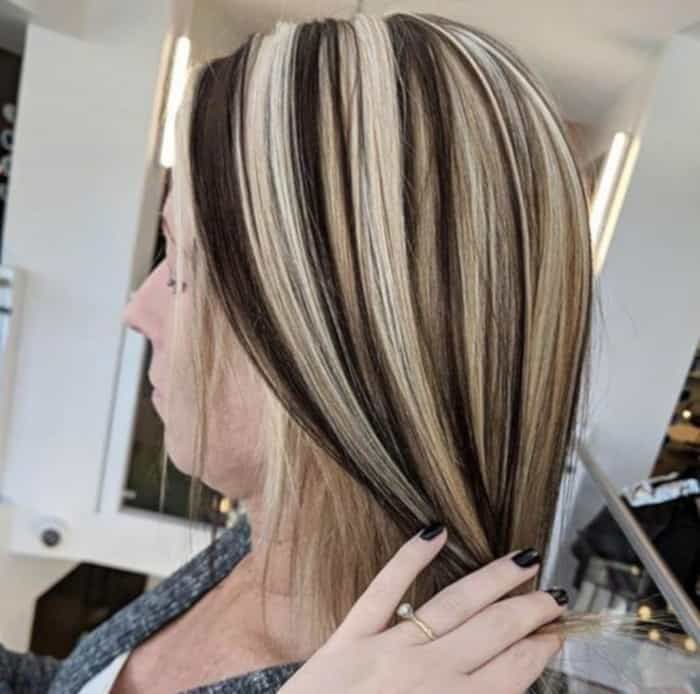 22. Scrunchies
Scrunchies, while essentially a hair ornament, can be used to create a variety of hairstyles. They provide a quirky and nostalgic touch to your style, whether utilized in a sloppy bun, high ponytail, or low knot, making it an adaptable choice for casual and dressier situations.
23. The Twist-Back
The Twist-Back hairstyle is a basic yet attractive look involving twisting and pinning back hair pieces to create a refined appearance. This style is appropriate for informal and formal situations and provides a timeless and versatile alternative for different hair lengths.
24. Fluffy Blowout
Fluffy hair is a modern spin on '90s blowouts, a look that emphasizes smooth, soft hair while also embracing flaws. You can run your fingers through the bouncy, flowing hair. To produce fluffy hair, all you'll need is a blow dryer and a lightweight voluminous product.
25. Grunge Waves
Are you a fan of grunge hairstyles from the 1990s? Whether you were a rockstar-obsessed kid in the '90s or just like the decade's grunge hairstyles, ask your stylist for a shoulder-length haircut with shaggy layers for an easy way to wear the trend in 2021. Make use of a texturing spray.
26. Wispy Tendrils
Teasing a few strands out of your up-do was a terrific technique to soften the look and frame your face in the '90s. Put your hair up in any style you choose and try it for quick prom queen feelings.
27. Hair Jewels
The hair jewels of the 1990s were similar to doll accessories—think jewels on little spiral pins that you'd twist into position. This pearl-studded appearance is a more refined version of the trend.
28. The Middle Part
The Middle Part 90s hairstyle is characterized by a straight middle part that frames the face, with smooth, poker-straight hair falling to the shoulders or beyond, exemplifying the era's minimalist and grunge-inspired aesthetic. This simple yet timeless style is making a stylish comeback, combining nostalgia with a modern twist.
29. Pin Straight
Girls waved farewell to the over-the-top volume of the early half of the decade in the late '90s and made flat irons a permanent part of their routines. Before you begin styling your hair, apply a heat protectant all over it. Clamp the hair closest to your scalp with the flat iron in one-inch chunks and drag it down the length of your hair.
30. Space Buns
If you want to embrace your inner '90s girl in a fun and easy way, space buns are the way to go.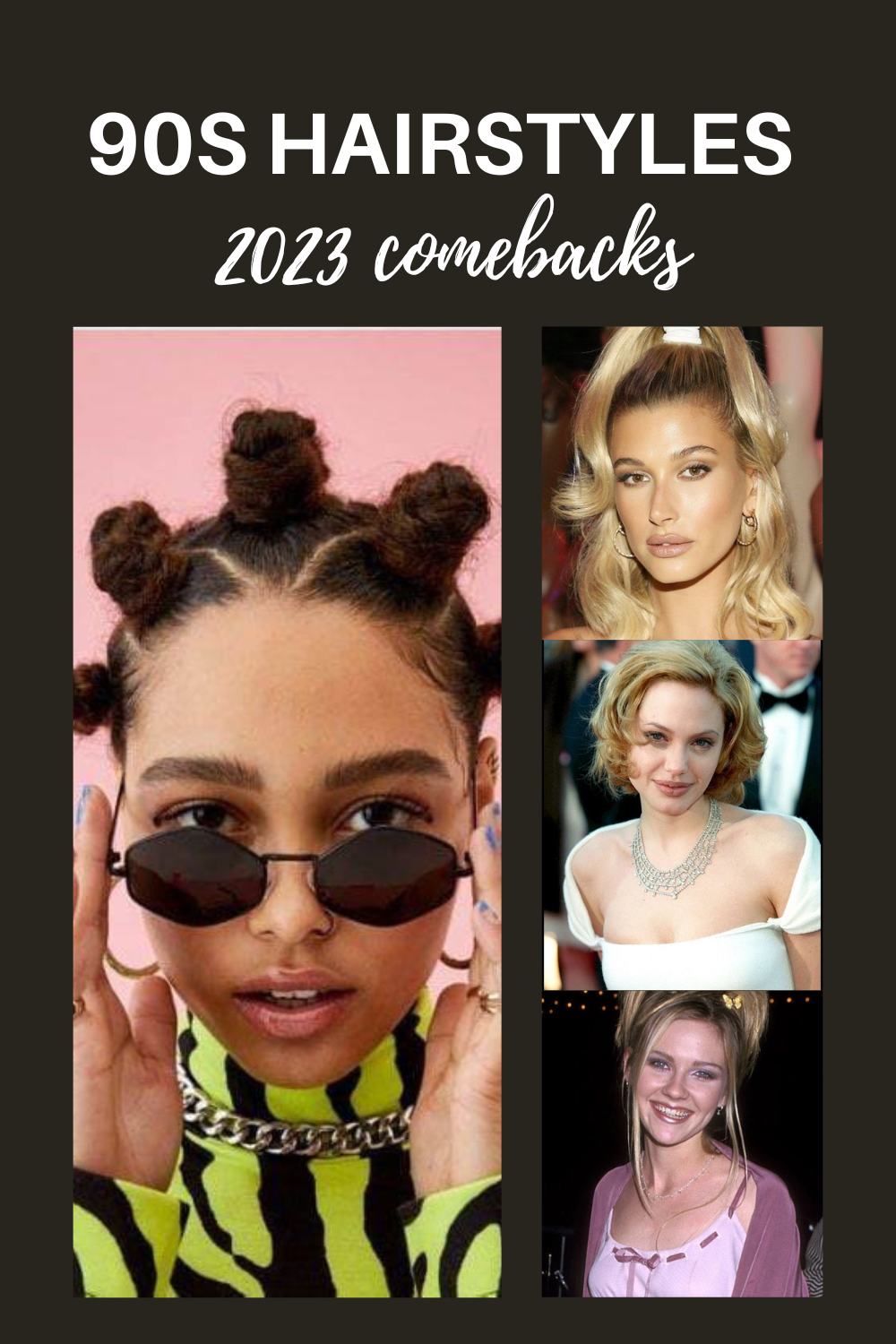 Other Articles