Welcome to our exciting blog, where we celebrate the daring and lovely world of short hair! Long locks were once thought to be the epitome of femininity. Today, short hair exudes confidence, independence, and limitless possibilities. Whether you've recently shaved your head or are thinking about it, this is the ultimate guide for you. We'll reveal 30 captivating and versatile styling ideas to help you rock your short hair in this style-packed journey. We'll inspire you with 30 unique ways to embrace your individuality and explore a world of limitless style, from chic pixie cuts to trendy bobs and everything in between. . So, get ready to dive into this fashion-forward journey and unlock the true potential of your short hair. Let's explore "Short Hair, Limitless Style: 30 Styling Ideas to Explore and Experiment With" together!
1.Bob haircut
For women of all ages, the Bob Haircut is a classic. This hairstyle is sophisticated and elegant with its straight cut around the head. The Bob Haircut is versatile, whether you choose a jawline-grazing or shoulder-length style. You can wear it straight or curly for a polished look. This classic hairstyle enhances your features and exudes confidence.
2.Pixie cut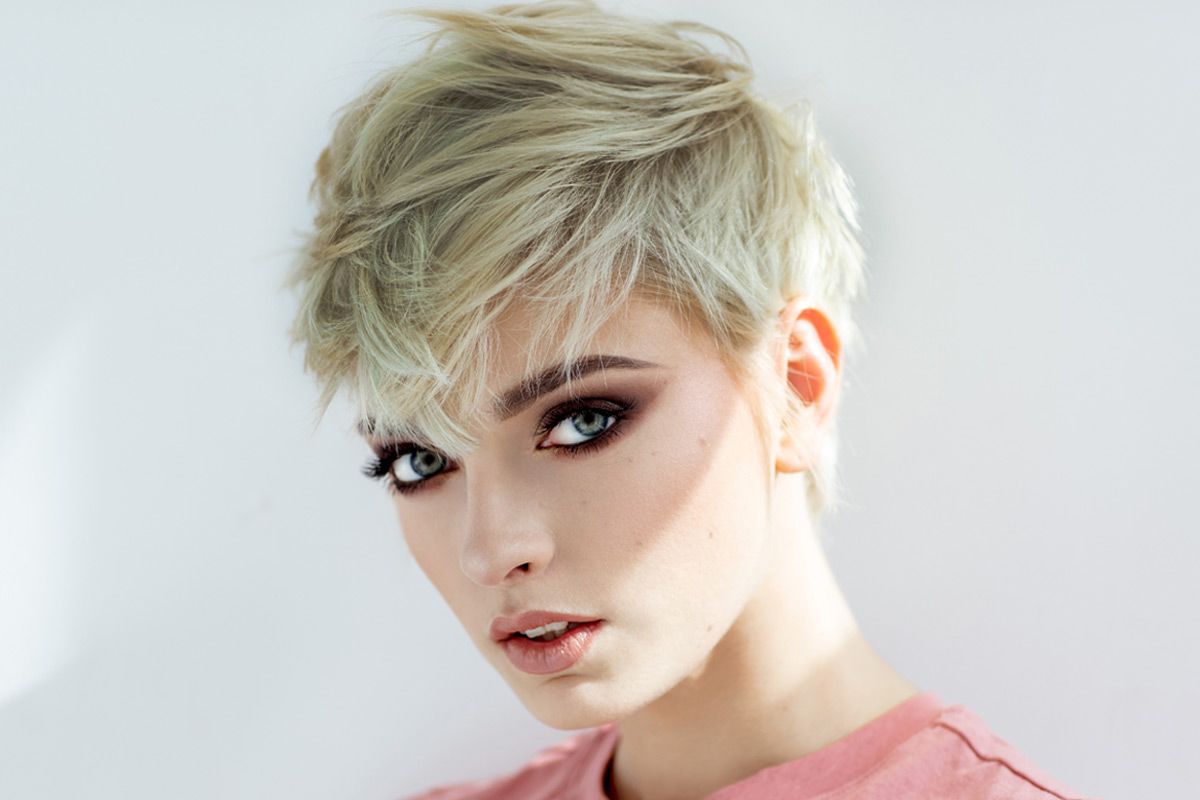 This hairstyle has remained popular for its chic and edgy look. It allows for personal expression with its short back and sides and longer layers on top. This daring style adds femininity and playfulness to your look. From tousled and messy to sleek and polished, the Pixie Cut lets you experiment with different styling options.
3.Mohawk
Ready to go wild? The Mohawk epitomizes boldness and individuality. This edgy hairstyle has shaved sides and a long center. You can spike the central strip for a punk look or experiment with braids and twists for a creative and textured Mohawk
4.Asymmetrical Bob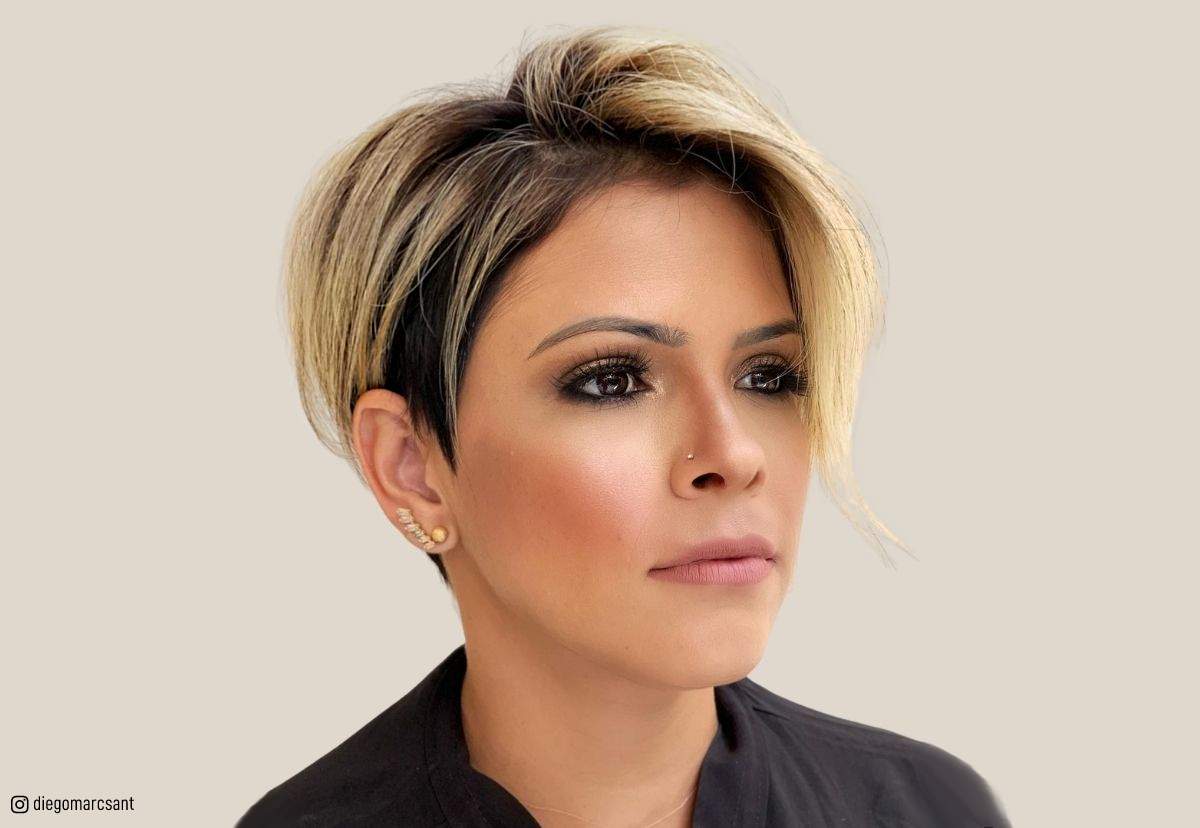 Are you looking for an elegant hairstyle with a hint of asymmetry? The Asymmetrical Bob is your best bet. Embracing uneven lengths, one side longer than the other, is the key to this chic and modern haircut. This hairstyle is remarkable for its versatility, allowing for endless styling options. This asymmetrical gem will draw attention wherever you go, whether you prefer a sleek and sophisticated look or a more tousled and textured one. This captivating and dynamic short hairstyle is sure to impress
5.Faux Hawk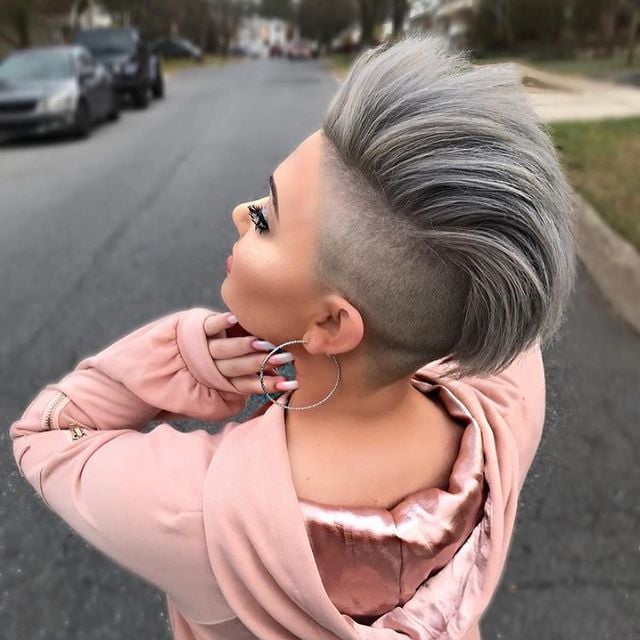 The Faux Hawk is a daring hairstyle that keeps the sides short while leaving a central strip of longer hair. It allows for creative styling, from dramatic spikes to braided twists. Symbolizing rebellion and self-expression, it's the ultimate choice for those who want to push style boundaries and stand out with confidence.
6.Undercut
The Undercut is a bold expression of individuality with shaved sides and longer hair on top. It grabs attention and allows for contrasting lengths, showcasing your unique style effortlessly. Whether sleek or textured, it always makes a striking statement, exuding fearless confidence for those who want to stand out.
7.Curly bob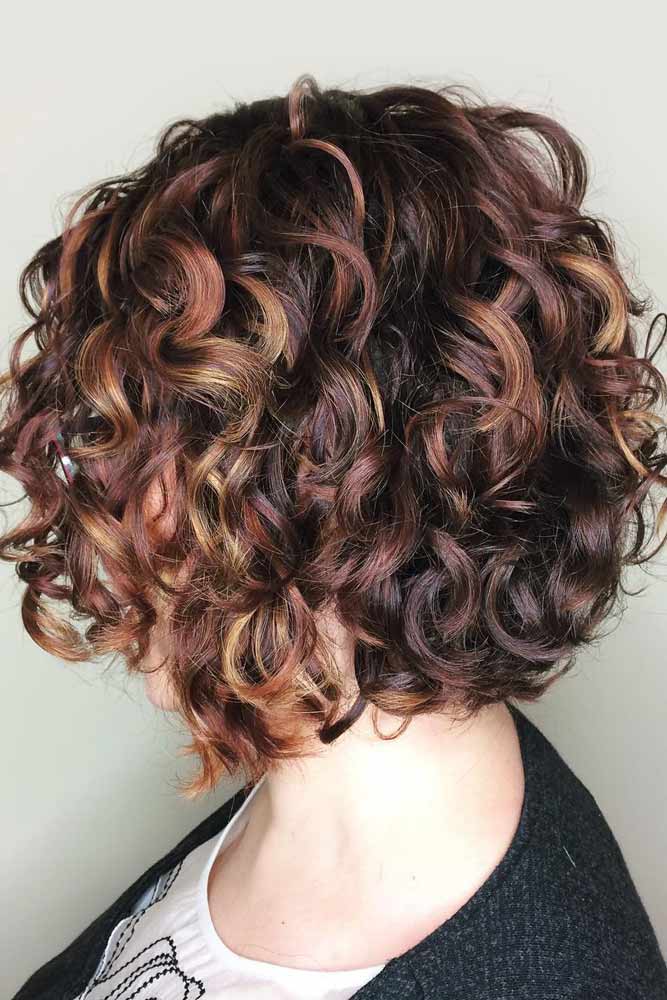 For those with natural curls who want to embrace their texture while looking chic, the Curly Bob is a great option. This hairstyle combines the classic bob cut with bouncy curls for a gorgeous, voluminous look. The Curly Bob can be worn at different lengths and styled with products to define the curls.
8.Bowl cut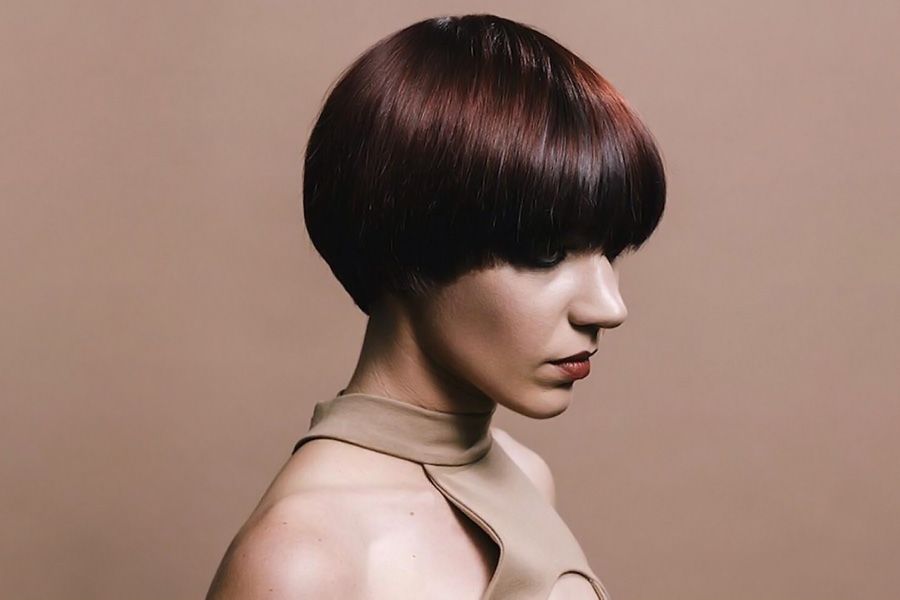 The Bowl Cut is back in style. It has an edgy look due to its even length around the head. With or without bangs, the Bowl Cut can be customized for different face shapes. It's a bold and statement-making hairstyle that adds a touch of uniqueness to your overall look.
9.Pompadour
The Pompadour is a classic hairstyle that exudes sophistication. It adds a touch of elegance to any outfit with its voluminous top and short sides. This versatile look can be worn sleek and polished or with a modern twist that incorporates texture and movement. The Pompadour is a go-to choice for those who want a refined and suave appearance that never goes out of style.
10.Buzz cut
Its ultra-short length and low-maintenance appeal make the Buzz Cut effortless. It's perfect for those who value simplicity and a clean-cut look. This no-fuss hairstyle exudes confidence and adventure, attracting individuals who embrace their natural features. Whether polished or rugged, it's the go-to choice for a bold, hassle-free statement
11.Shaggy Cut
The Shaggy Cut is a cool, trendy hairstyle that looks lived-in. Its layered, textured look adds volume and movement to your hair. This versatile style can be adapted to different lengths and face shapes for a laid-back, stylish look. The Shaggy Cut is all about embracing a carefree, undone style that exudes confidence.
12.Tapered Cut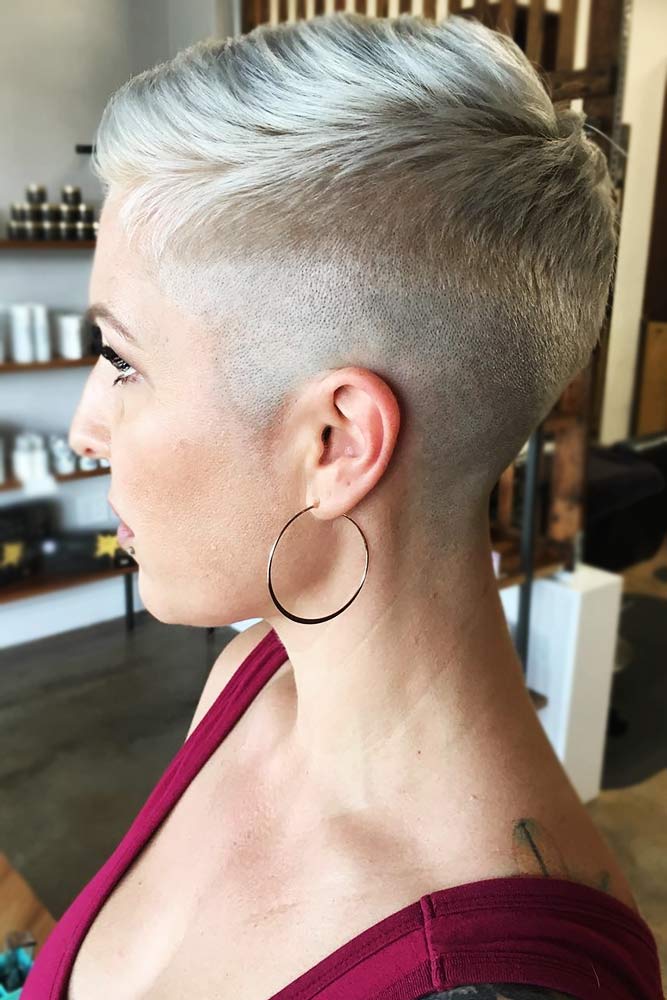 The Tapered Cut is a sleek and polished hairstyle that offers a clean and defined look. With shorter hair at the back and sides gradually blending into longer hair on top, it creates a stylish and tapered silhouette. The Tapered Cut is a go-to choice for those who want a refined and well-groomed look that exudes sophistication and attention to detail.
13.Choppy layers
Choppy layers give hair texture and dimension. This versatile hairstyle has uneven layers for movement and depth. This hairstyle is ideal for those who want a casual, stylish look with confidence.
14. Natural Pixie Cut
The Natural Pixie Cut embraces your natural hair texture. It highlights your curls or waves with its short length and effortless charm. Your natural beauty shines in this low-maintenance look. The Natural Pixie Cut is about expressing your true self and showing off your unique style.
15.Messy Textured Bob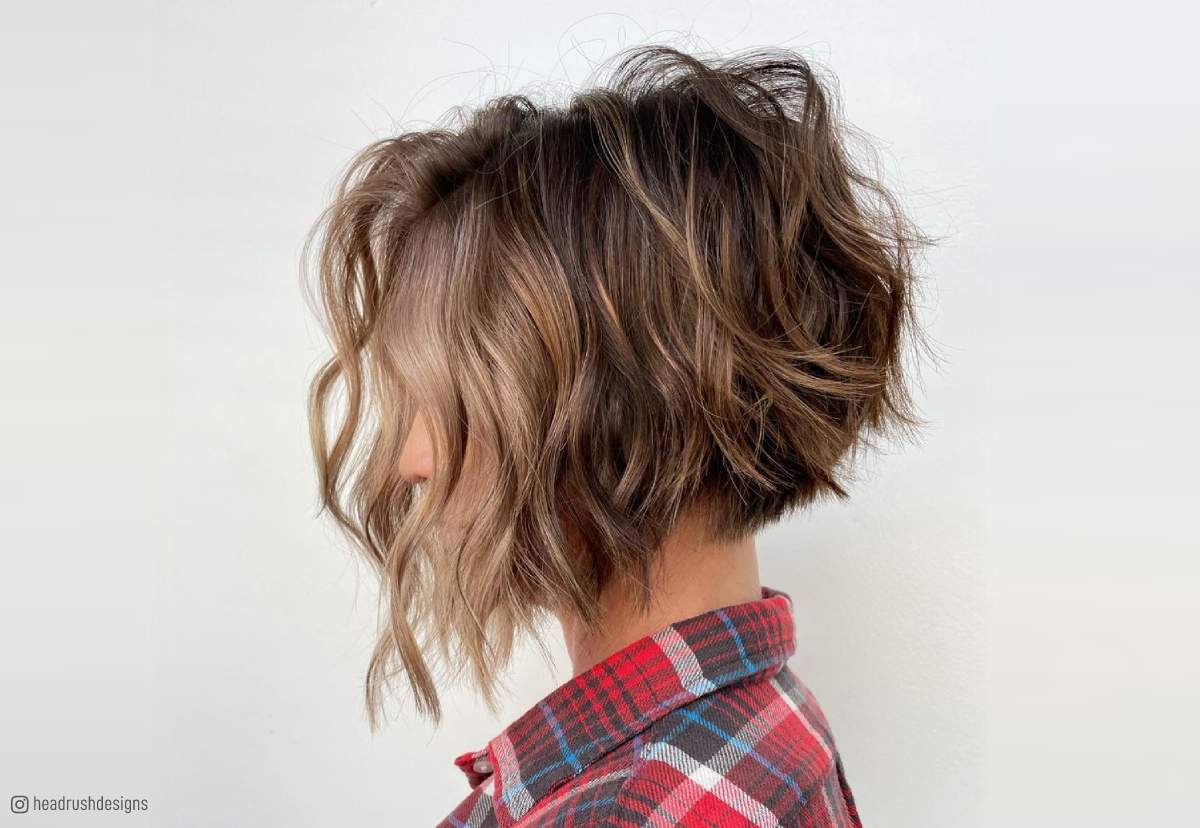 The Messy Textured Bob is a contemporary bob haircut. Its intentionally disheveled look adds an element of edginess and attitude. This effortlessly chic hairstyle is achieved by layers and texturizing techniques, giving it a carefree and lived-in vibe. The Messy Textured Bob looks cool and casual with straight or wavy hair.
16. Angled Bob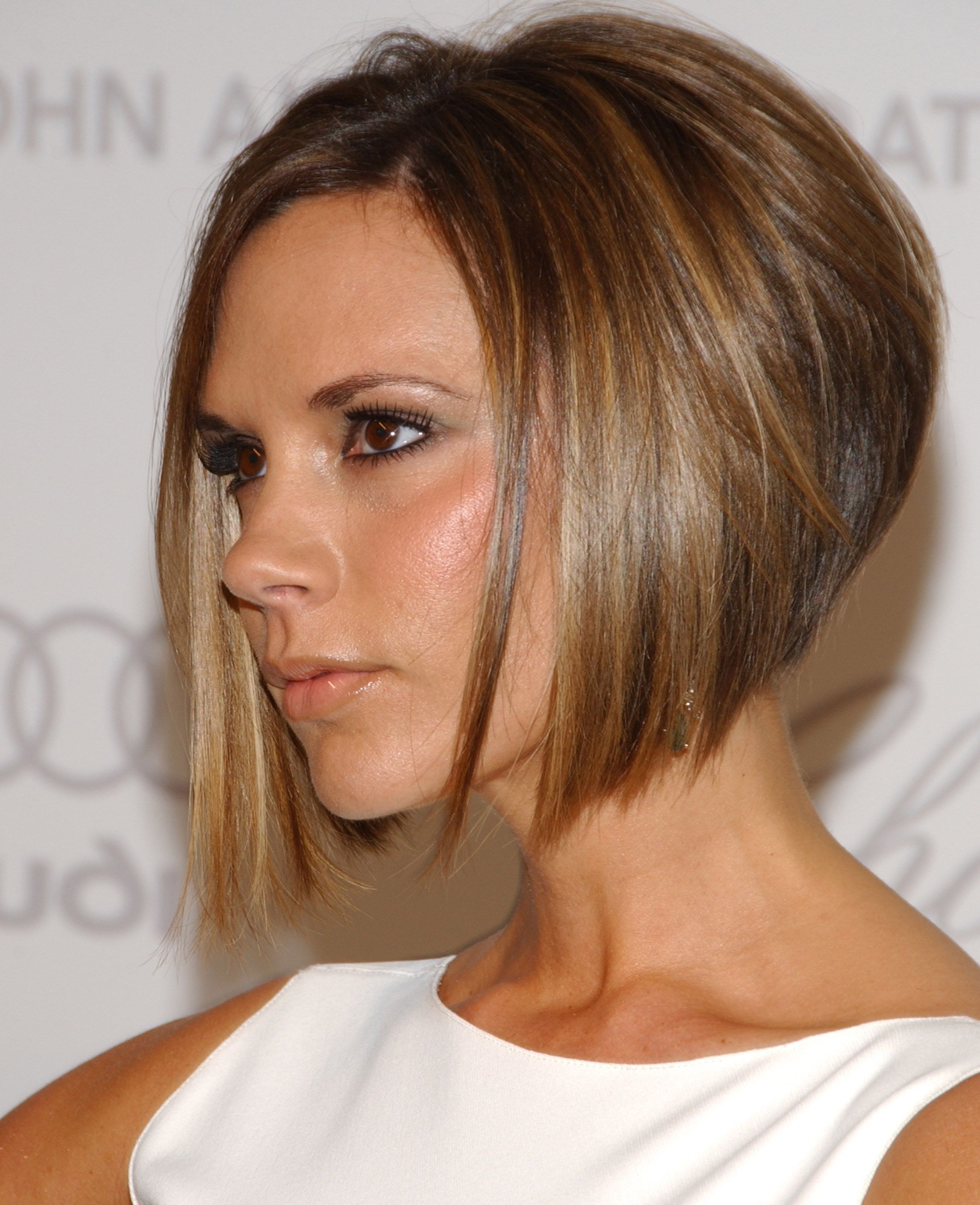 The Angled Bob is a sleek and sophisticated hairstyle that features longer hair in the front that gradually gets shorter towards the back. This creates a dynamic and angled silhouette that adds a touch of drama and elegance. The Angled Bob is a versatile and stylish choice for those who want to make a statement.
17.Tapered Afro
The Tapered Afro highlights natural hair and is versatile and stylish. Its tapered sides and voluminous top make a statement. This hairstyle embraces your natural curls or coils while looking polished. The Tapered Afro can be styled loosely or sculpted. It's a confident and empowering choice for natural hair lovers.
18.Shaved Undercut with Design
The Shaved Undercut with Design is an edgy and bold hairstyle that combines shaved or closely cropped sides with a creative design of your choice. Whether it's geometric patterns, intricate shapes, or symbolic symbols, the design adds a unique and personalized touch to your hairstyle. This is a statement-making hairstyle that demands attention and radiates a sense of confidence and originality.
19.Messy Bob
The Messy Bob is a trendy, effortless hairstyle that embraces a lived-in look. It gives hair volume and movement with its textured layers. This versatile style can be customized to various lengths and face shapes, making it a popular choice for a laid-back, stylish look.The Messy Bob is all about embracing a carefree and undone look that exudes casual confidence.
20.Asymmetrical Pixie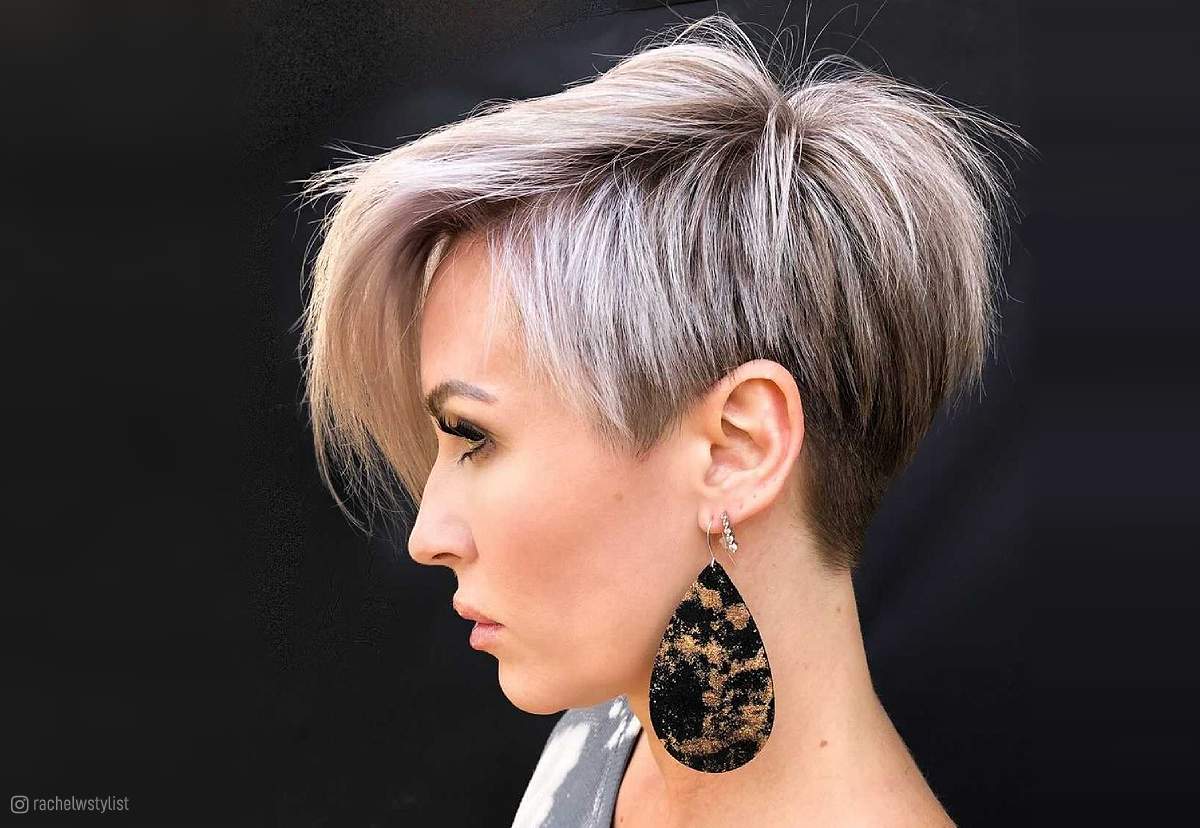 The bold, modern, Asymmetrical Pixie has one side longer than the other. This bold look adds character. It can be styled sleekly or tousled and textured. The Asymmetrical Pixie is a popular hairstyle for those who want to stand out.
21.Faded Undercut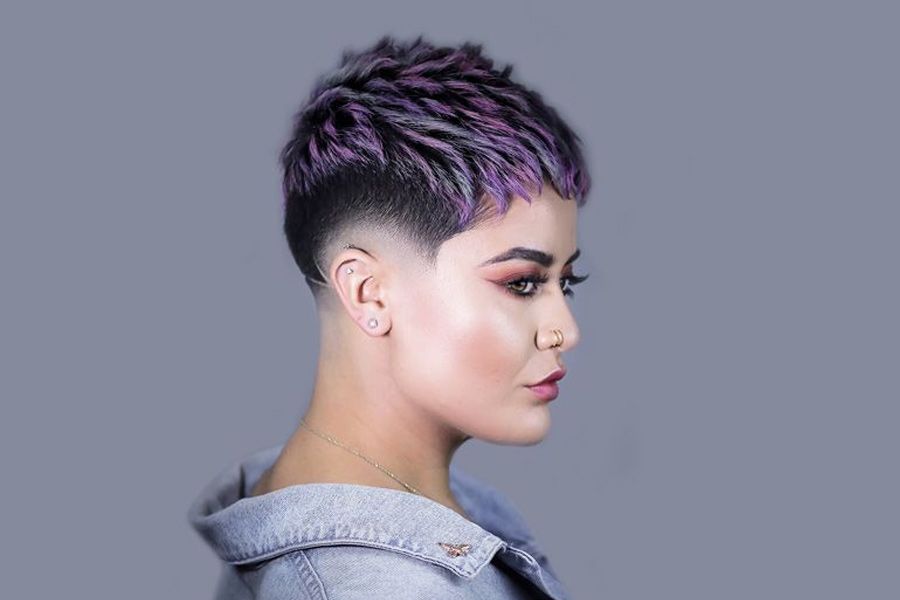 The trendy and edgy Faded Undercut combines a shaved or closely cropped section with longer hair on top. This length contrast is striking and dynamic. The faded effect gives the hairstyle dimension and modernity. The Faded Undercut exudes confidence and coolness, making it popular among bold and adventurous people.
22.Tousled Bob
The Tousled Bob blends casual elegance with effortless chic. It gives your hair movement and playfulness with its textured layers and tousled waves. This carefree, lived-in look can be achieved with styling products or heat tools to create loose waves. The Tousled Bob is a stylish, low-maintenance hairstyle that exudes confidence.
23.Braided Pixie
The Braided Pixie is a fun hairstyle that combines pixie cuts with intricate braiding. This unique combination gives short hair femininity and individuality. The Braided Pixie can be styled in a variety of ways. It's a popular choice for those who want to spice up their short hair and show off their creativity.
24.Finger waves
1920s finger waves are timeless and elegant. This classic technique uses styling products and fingers to create S-shaped waves. Finger waves are a great choice for vintage-inspired hairstyles that exude elegance and grace, whether you're attending a special event or just want to channel a retro vibe.
25.Wispy Short Layers
Wispy Short Layers are a trendy and modern hairstyle that adds texture and movement to short hair. These layers look soft and feminine with their feathered and delicate appearance. Whether you have straight or wavy hair, the wispy short layers enhance your natural texture and give your hair a fresh and stylish update.
26. Layered Shag Haircut
The trendy and textured Layered Shag Haircut adds volume and movement to your hair. Its layered, feathered ends make it stylish and dynamic. This versatile haircut can be styled to look tousled or structured. The Layered Shag Haircut is a popular choice for those who want to embrace a bohemian and effortlessly cool aesthetic.
27. Mohawk with Twisted Sides
The Mohawk with Twisted Sides is the epitome of daring and unconventional style. By combining the iconic mohawk with twisted or braided sides, it creates a visually striking contrast. This edgy hairstyle is perfect for those who want to make a bold statement and showcase their adventurous spirit with a unique and attention-grabbing look.
28. Wavy Lob
The Wavy Lob, also known as the long bob, is a versatile and chic hairstyle that combines bob sophistication with a wavy texture. This hairstyle exudes modern elegance with its shorter length and effortless waves. The sleek and polished finish makes it perfect for formal and casual occasions.
29.Short sleek hair
Short sleek hair is elegant. With clean lines and a polished appearance, it exudes modern elegance. The versatile length allows for chic updos and sleek straight looks. This low-maintenance yet stylish choice enhances natural beauty, emphasizing confidence and timeless sophistication.
30.Short Afro with a Headband
The Short Afro with a Headband is a fabulous and fashionable celebration of natural hair. Its short, voluminous curls embrace texture and add a playful touch. The headband adds color and style while keeping hair in place. It's a go-to choice for showcasing individuality, embracing natural hair, and making a fashion-forward statement.
Other Articles