Do you long for those carefree, tousled beachy waves that exude a bohemian vibe? You've come to the right place! This tutorial walks you through the steps to getting those coveted beachy waves without ever setting foot on a sandy beach. Prepare to channel your inner boho and flaunt those chic beach waves wherever you go. So gather your styling tools and prepare to enter the world of relaxed and beautiful waves!
Materials required:
• Curling wand or curling iron
• Heat protectant spray
• Hairspray
• Texturizing spray or sea salt spray
• Sectioning clips or hair ties
Step 1: Prepare Your Hair
It is critical to properly prepare your hair before beginning the styling process. Wash it with a volumizing or texturizing shampoo and conditioner to add body and texture to your hair. Towel-dry your hair gently, making sure it isn't dripping wet.
After that, use a heat protectant spray to protect your hair from the heat of styling tools. This step is critical for avoiding lock damage and maintaining healthy locks.
Step 2: Divide and Clip
Divide your hair into manageable sections for the best results. To secure each section, use sectioning clips or hair ties. Begin by cutting a part in the middle or to one side, depending on your desired look.
Step 3: Curling Method
It's now time to make those lovely beach waves. Take out your curling wand or curling iron with your preferred barrel size. Choose a larger barrel for looser waves and a smaller barrel for tighter waves.
Take a small section of hair and wrap it around the barrel, away from your face, working with one section at a time. Hold the curl for a few seconds (around 8-10 seconds) before releasing it. For a more natural and effortless look, repeat this technique for each section, alternating the direction of the curls.
Remember that keeping your hair straight at the ends is the key to achieving beach waves. Avoid curling the ends or too close to the roots to keep the relaxed and tousled look.
Step 4: Relax and comb your fingers
Allow your hair to cool completely after curling all the sections. This step is critical for setting the curls and keeping them in place. Take advantage of this time to unwind, catch up on your favorite show, or indulge in self-care.
Once your hair has cooled, run your fingers to separate the curls. Avoid using a brush or comb at this stage because it may disrupt the waves and cause frizz.
Step 5: Texturize and define
Use a texturizing spray or sea salt spray to enhance the beachy texture of your waves. Mist your hair lightly from mid-length to ends, scrunching it with your hands to evenly distribute the product. Adding that desirable "just got back from the beach" texture will create a more undone and bohemian look.
Step 6: Create and Secure the Waves
Finish with a light mist of hairspray to ensure your beach waves last all day. Hold the can about 12 inches away from your head and use a sweeping motion to apply the hairspray. We only want to use a little because we want the waves to look natural and effortless.
Step 7: Finishing Touches and Style Options
Congratulations on mastering the art of effortlessly creating beachy waves! Step 7 will review the finishing touches and styling options to complete your boho-inspired look. These extra steps will assist you in channeling your inner bohemian goddess and perfecting your beachy waves with style.
1. Texture Spray:
Consider using a texturizing spray to improve the texture and hold of your beach waves. Apply a small amount of texturizing spray to your waves and scrunch them gently with your fingers. This will give your waves a tousled, lived-in look, adding a touch of bohemian charm.
2. Hair Accessories for the Beach:
Incorporate beachy hair accessories into your waves to channel the boho vibe. Choose headbands, flower crowns, or beaded hair chains to adorn your waves and elevate your look. These hair accessories will give your boho-inspired hairstyle a whimsical and ethereal touch.
3. Braided Accents:
Use braided accents to add a bohemian flair to your beach waves. Make a small braid on one side of your hair, beginning near the front and working back into the rest of your waves. This simple addition will give your hairstyle a boho-chic vibe and add visual interest.
4. Delicate Hair Jewelry: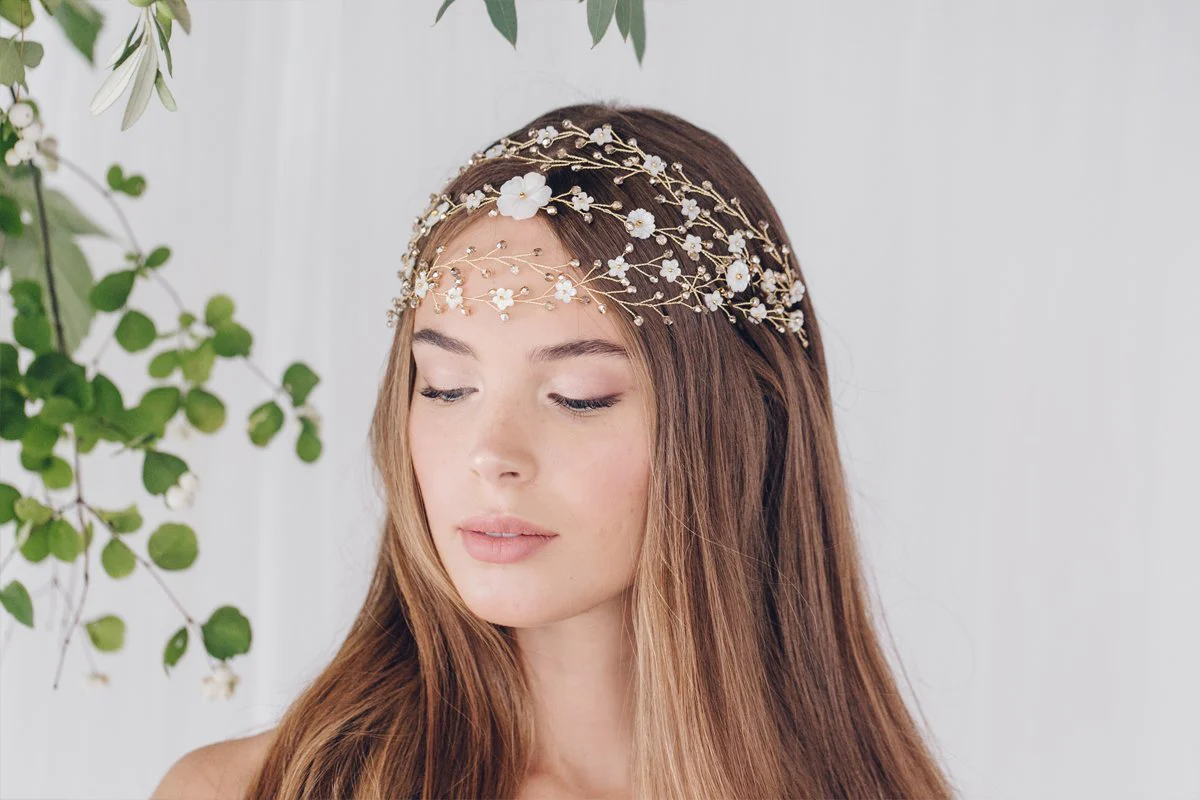 Add delicate hair jewelry to your beach waves for a more intricate and whimsical look. Small charms, chains, or beads can be strategically placed throughout your waves to create a one-of-a-kind and eye-catching look. This option is ideal for those looking for a bohemian look with a glamorous twist.
5. Flower Power:
Channel your inner flower child by adorning your beach waves with fresh flowers or floral hair clips. Choose flowers that complement your outfit and hair color. Tuck the flowers behind your ear or scatter them throughout your waves for a boho-inspired and romantic look.
6. Textured Updo: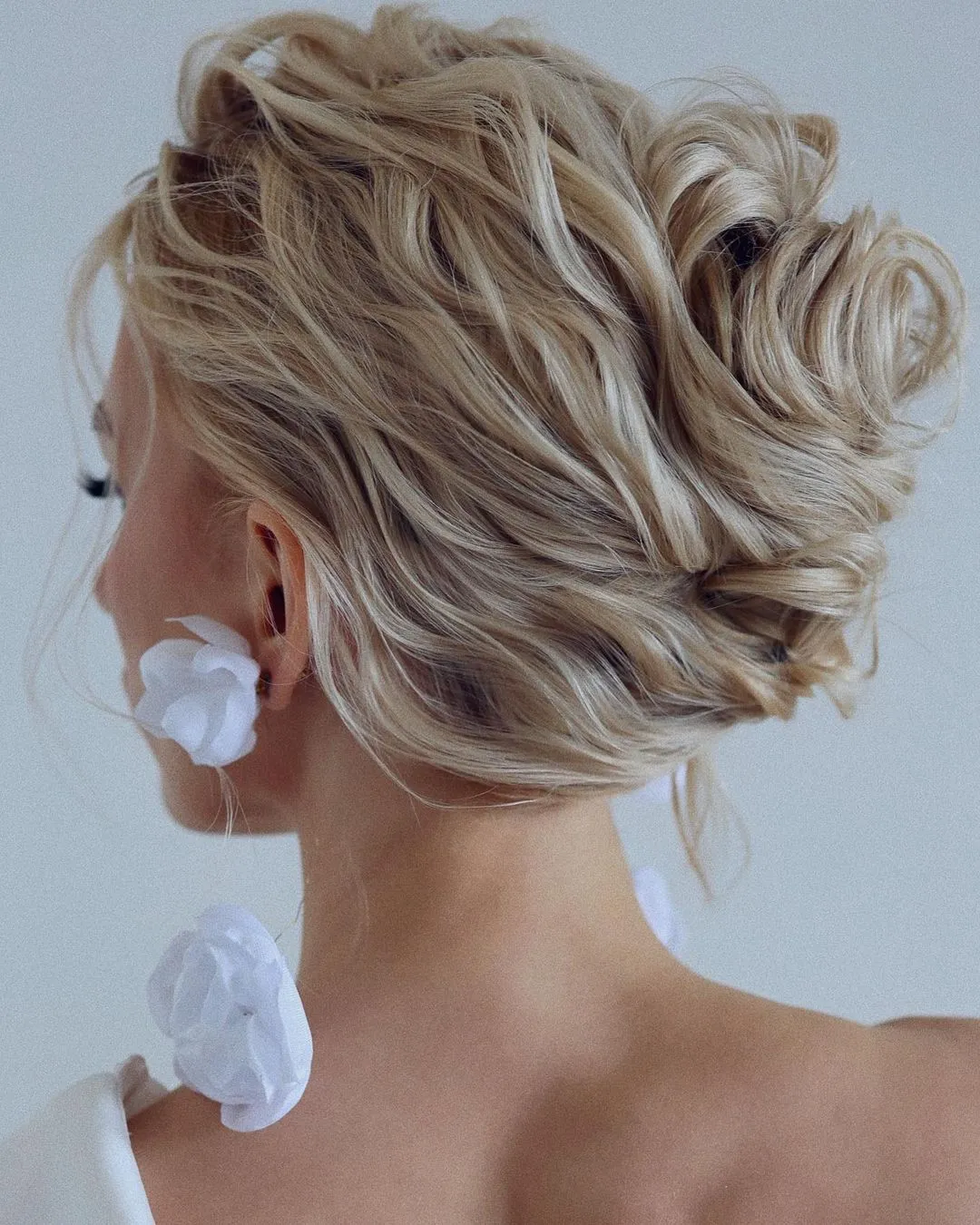 A textured updo is an excellent way to transition your beach waves into an updo. Make a loose bun or a messy braid out of your waves. Leave a few strands loose to frame your face and add to your boho hairstyle's carefree and effortless vibe.
7. Half-Up, Half-Down:
Style your beach waves in a half-up, half-down hairstyle for a versatile, relaxed boho look. Gently twist a small section of hair from the crown area and secure it with bobby pins. Half-up style will give your waves a subtle lift and a romantic bohemian vibe while still highlighting them.
8. Scarf Wrap:
Add a touch of boho-chic to your beach waves with a scarf. Tie a lightweight, colorful scarf around your head, allowing the ends to flow with your waves. This simple addition instantly transforms your hairstyle into a trendy and bohemian statement.
Remember that boho fashion is about embracing uniqueness and expressing your free spirit. Experiment with these finishing touches and styling options to find the look that truly speaks to you. Let your beachy waves exude effortless charm and whimsical allure by channeling your inner boho.
Other Articles