Most curly girls are concerned about how to cut a hairstyle to "tame" their unruly hair. In this new article, we've gathered the most fashionable curly hairstyles and helpful hints to help you update your look and socialize with curls.
Contents
Curly hair hairstyle characteristics
What do haircuts look like on natural curls of various lengths
Trendy curly hair haircuts: 2022
How should curly hair be styled?
Curly Hair Hairstyle Characteristics
Despite the reality that many of us are not the proud owner of a mop of curly, we want to manage it fashionably. Because our curls always try to unravel, then tangle, turning into something resembling a nest or a dandelion. So, all we look for is a haircut from a stylist who is familiar with the quirks of curly hair. The main thing the stylist discovered – that is crucial for all "Curly Sues" – is that the behaviour and attitude of curly hair are tied directly to its structure.
The cuticle is riddled with voids as the scales on the surface of natural curls are irregular and loosely attached.
Because of its porous structure, curly hair actively absorbs moisture while also losing it.
Curly hair is prone to dryness and frizz; it feels tough and "crunchy."
Because uncoordinated scales reflect light more poorly, curly hair frequently appears dull and lifeless, devoid of lustre.
Split ends are the most visible on curly hair.
These characteristics of curly hair necessitate more frequent cutting than straight strands, but they also significantly complicate the selection of an appropriate "curly" hairstyle.
What do haircuts look like on natural curls of various lengths
Hairstyles for Short Curly Hair
Short curly hair in girls looks excellent with all types of shoulder-length haircuts, including ripped and torn hairstyle pixie with open ears, shaved nape, undercut, and a quiet, elegant bob – it's an excellent rejuvenating option!
Stylists recommend emphasizing the help of curl-specific styling on the texture and geometry of the haircut. For instance, a little Tecni Art Bouncy & Tender cream by L'Oréal Professionnel is enough to keep curls from clumping in different directions, and the fluffy curls looked neatly outlined and shiny without any extra effort.
Hairstyles for Medium-curly Hair
Asymmetrical haircuts on medium-length curly hair hide age-related changes on the face, accentuate the contour of the oval, and make the image as expressive as possible. Trendy carelessness will aid in creating an elegant shaggy haircut on blond hair and curls of any colour cut in layers. Check out the circular cascade; it's well worth seeing.
Curly hair may require curl fixation throughout the day. For a long time, one of our favourites for this purpose has been the gel-mousse Transformer from L'Oréal Professionnel – it emphasizes the natural structure of curls, disciplines them, and gives any curly hair a perfect form.
Hairstyles for Long Curly Hair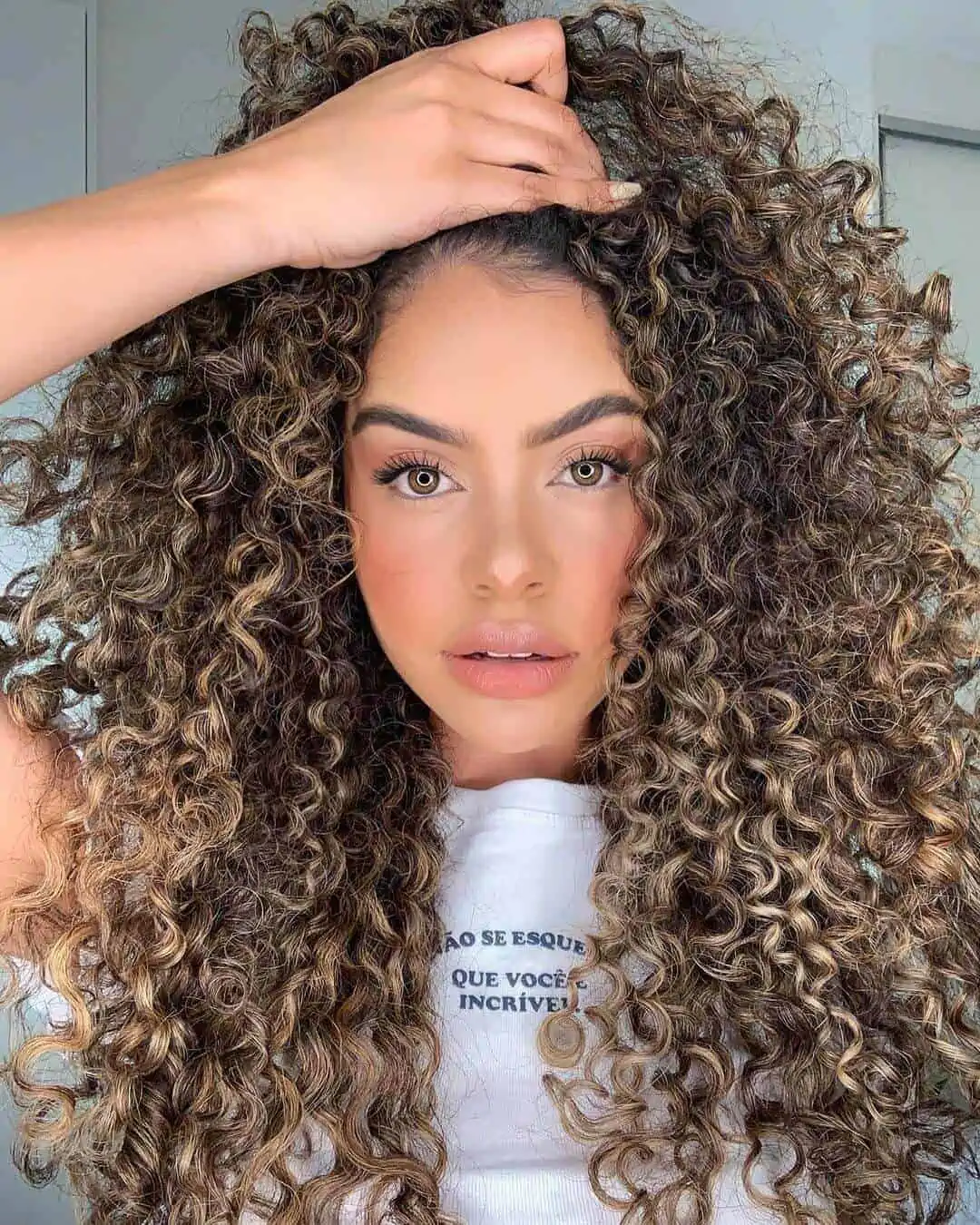 Graduation is a necessary technique for giving curls the proper shape and increasing discipline. Successful hairstyles for long curly hair include a graduated staircase and various cascades, and a creative rhapsody with bangs, which removes excessively thick hair. However, tip filleting should be avoided because it imparts a persistent "flavour" of retro on curls.
Here's some popular advice- Make it a rule to use hot appliances to blow-dry or style your hair only after applying for thermal protection. Oil-based products are ideal for curly hair because they protect against heat, are anti-static, remove frizz and porosity, moisturize, and leave hair shiny. Consider these products, which have a good chance of becoming your favourites: Redken Oil for All, Biolage Exquisite Oil, and Kérastase Blond Absolu Cicaextreme.
Trendy Curly Hair Haircuts: 2022
What unique curly hairstyles are the trendsetters opting for this season? Telling and demonstrating!
Garson
In 2022, the Garson is still going strong. This arrogant and impishly boyish hairstyle adds a unique charm to the image, creates lushness, and draws attention to the refined neck. These curly haircuts for women ensure that the volume of the hairstyle is evenly distributed and that the top is not flat.
Experts recommend- to further "set" short hair, apply Kérastase Gelée Curl Contour gel cream. Its formula helps to create a beautiful curl shape and provides additional care for dry curls, increasing hydration by 64%. Apply the styler, then randomly twist the strands into curls and blow-dry with a diffuser.
Cascade
A cascade haircut on wavy hair appears to be tailor-made for it. It's possible. Furthermore, the multi-layered cascade haircut is ideal for removing excess volume and lightening thick and heavy hair. The hairdresser determines the length of the layers based on the structure of the curls. As a result of the cut, the hair loses weight and becomes firmer and more transparent.
A word from popular stylists- owners of thin hair below the shoulders should know that the cascade will still be lacking in volume. The Serie Expert Volumetry Spray by L'Oréal Professionnel will solve the problem in style. The salicylic acid in the product keeps your locks fresher and cleaner for a more extended time.
With Shaved Temple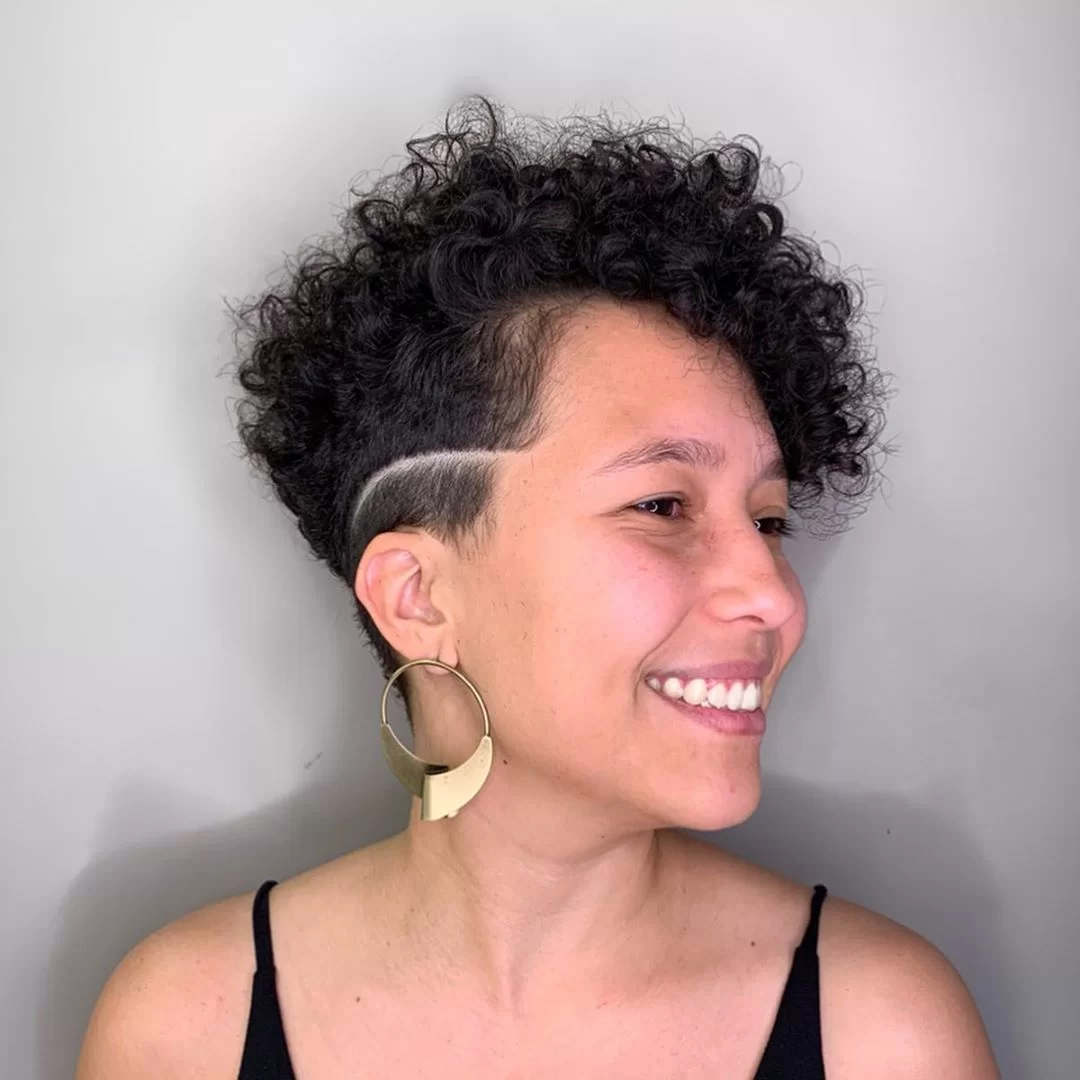 This year's trend is messy, fluffy curls with shaved temples. An excellent option for curl design for creative young ladies who want to draw attention to themselves or find an external expression of their creative "self." The most popular curly hairstyles look precisely like this.
Tip from the experts- the final step in creating a curly hairstyle is to secure the look with varnish. Allow it to be a light styling product that keeps curls' natural fluidity. Redken Wind Blown achieves this effect by being weightless and emphasizing the texture of curls.
How should curly hair be styled

?

Cutting curly hair is an art form that requires a high skill level. So, how do professionals deal with such curls? Firstly, curly hair is frequently cut dry, allowing you to predict the result accurately. Secondly, curly hair is not bevelled because this method damages curls. Experts advise avoiding cutting your hair because you risk losing your beautiful and natural waves.

Here's an example for you on the technique of cutting curly hair-
The hairstyle starts with a split center parting.
Then, from the hair growth lines, create diagonal partings that slope down towards the back of the head.
A central – the control – section is assigned to either the left or correct temporal zone.
It is combed through slightly, pulled back, and cut evenly.
Repeat on the remaining temporo-occipital zone hair, moving from the temple through the occiput to the opposite temple.
Then, working your way upwards, create a new diagonal splitting with a pull-up and adjust the length to the reference section.
The hair is then fashioned with a blow dryer and diffuser.
Other Articles