Braids bring versatility and charm to your style. They complement any outfit and give an overall look to your appearance. From three-strand braid to French braid, there are many braids to choose from for any occasion. We have a collection of 30 braided hairstyles for you that are easy to achieve and will help you effortlessly enhance your hairstyle.
1. Boxer Braids
This chic and sporty hairstyle that has two neat and tight braids that run side by side along your scalp has become the trend lately. Not only is it stylish, but it also keeps your hair out of your face during workouts or when you're on the go and is easy to manage. You can also add colorful ribbons or beads to jazz it up.
2. Cornrows
Cornrows are a classic way of braiding hair. Originating from African and African-American traditions, It features hair that is weaved closely to the scalp in straight rows or intricate patterns. You can even use beads, shells, or other accessories for extra flair.
3. Three-Strand Braid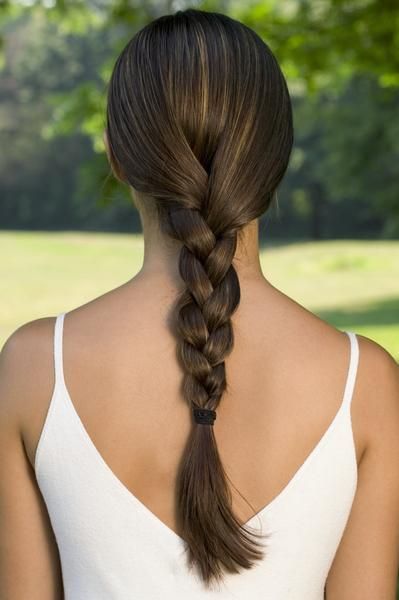 Being the most simple and basic braid, it is the foundation for many other styles, from casual and messy to neat and polished. Divide your hair into three equal sections and take the right over the middle, then the left over the new middle, and keep repeating until you reach the end. Secure it with an elastic band.
4. French Braid
It basically involves weaving three sections of your hair together and, as you go down, casually tossing in a bit more hair. It's that timeless choice that never goes out of style. Seriously, you can rock it for a laid-back day or shine at a fancy event.
5. Halo Braid
Also known as crown braid, this is a romantic hairstyle ideal for special events like weddings or fancy gatherings. It forms a circular braid that encircles your head, resembling a halo. Whether you prefer a loose and bohemian halo or a neat and polished one, this braid style adds a touch of magic to any outfit.
6. Pull-Through Braid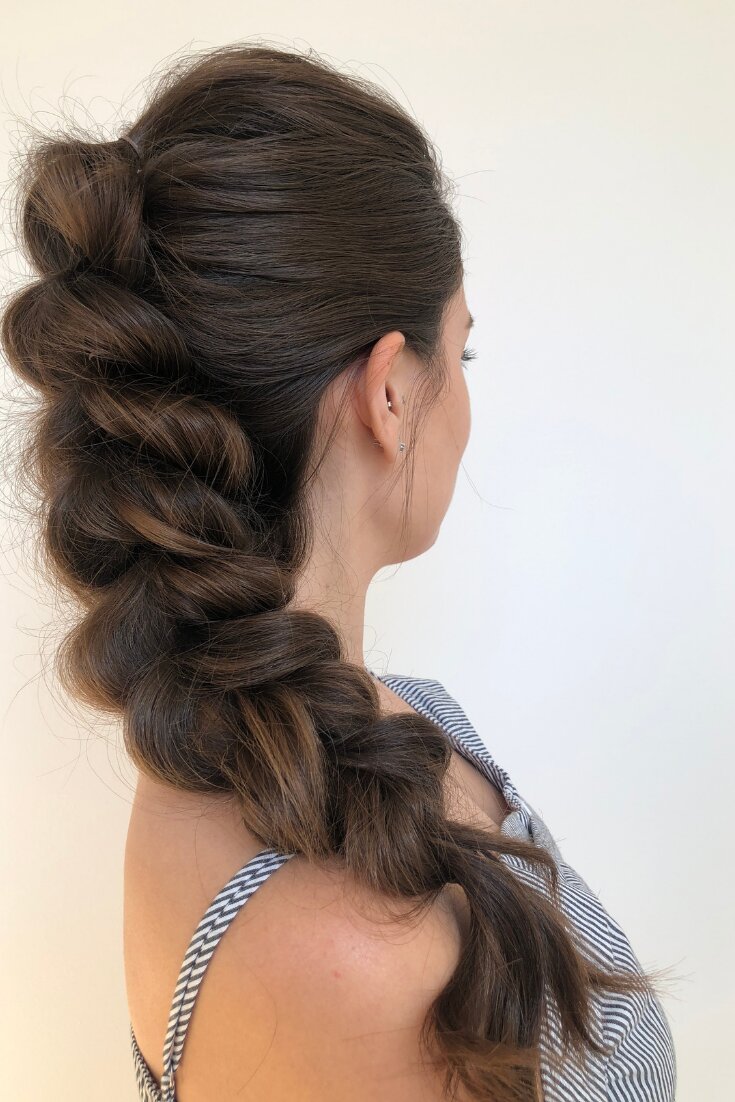 The pull-through braid is an attention-grabbing hairstyle that looks complex but is easy to achieve without spending much of your time. Isn't it amazing? To get this chick and trendy look, all you have to do is divide your hair into sections and secure them with small hair ties. Then, gently pull the hair apart to create a woven, faux-braided effect. It gives volume and texture to your hair, making it appear thicker and more voluminous.
7. Snake Braid
Give a creative twist on traditional braids through this unique snake braid hairstyle. Start with a basic three-strand braid and then gently pull the sections apart, forming a zigzag pattern that looks like scales. It is a great choice to wear for festivals, costume parties, or whenever you want to stand out in a crowd.
8. Rope Braid
If you are into chic braid hairstyle that is easy to achieve, then go for this timeless rope braid. Simply split your hair into two sections and twist each section in the same direction. Then, twist those two sections together in the opposite direction to get a rope-like look.
9. Infinity Braid
Give your everyday braid a twist with the infinity braid or figure-eight braid, and turn heads wherever you go. All you need to do is weave two sections of hair over and under each other in a continuous figure-eight pattern.
10. Zipper Braid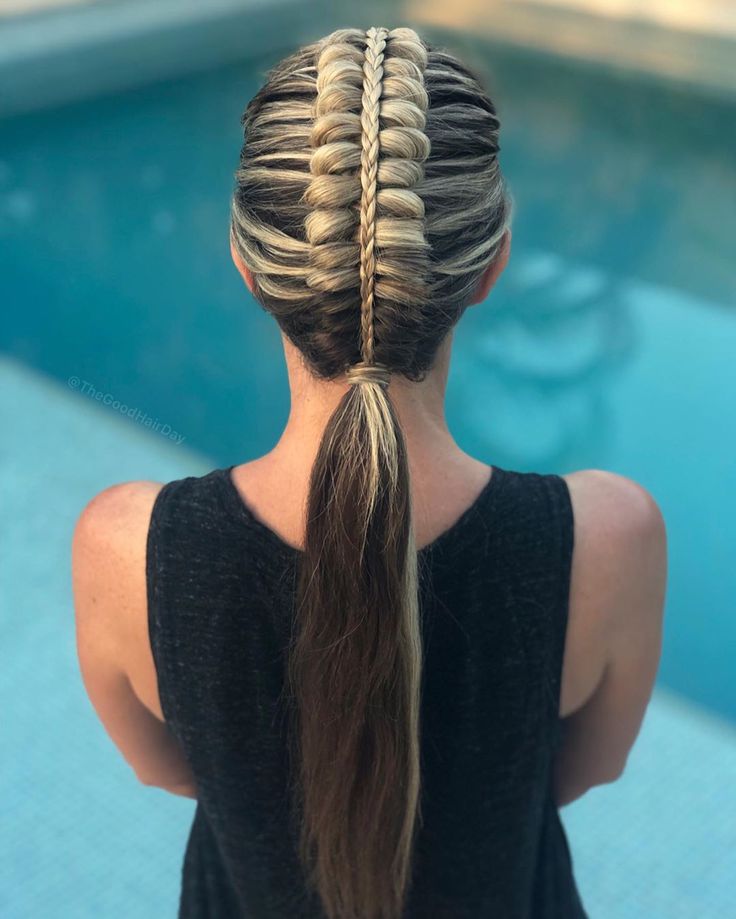 Try this edgy and fun hairstyle and make a statement with a chic braid that looks like an actual zipper running down your hair. It involves weaving sections of hair together, creating a sleek, interlocking pattern reminiscent of a zipper. It is perfect for adding a touch of uniqueness to your look.
11. Mermaid Braid
Mermaid Braid gives a beachy, bohemian charm to your look. Divide your hair into two sections and take small strands from the outer edges of each section, crossing them over to the opposite side. Continue this until you reach the end, and secure it with a hair tie. With this textured braid, you will feel like a mermaid and turn heads wherever you go.
12. Butterfly Braid
Now, let's talk about the Butterfly Braid. It's a head-turner, trust me. Start with a simple braid down the middle, and then gently pull bits from each side. You end up with these butterfly-wing vibes. Toss in some flower or butterfly accessories for the fairy tale vibe.
13. Reverse French Braid
This hairstyle is a game-changer. Instead of crossing over, you cross under, giving your braid this awesome 3D effect. It's like a cool twist on the classic French braid.
14. Waterfall Braid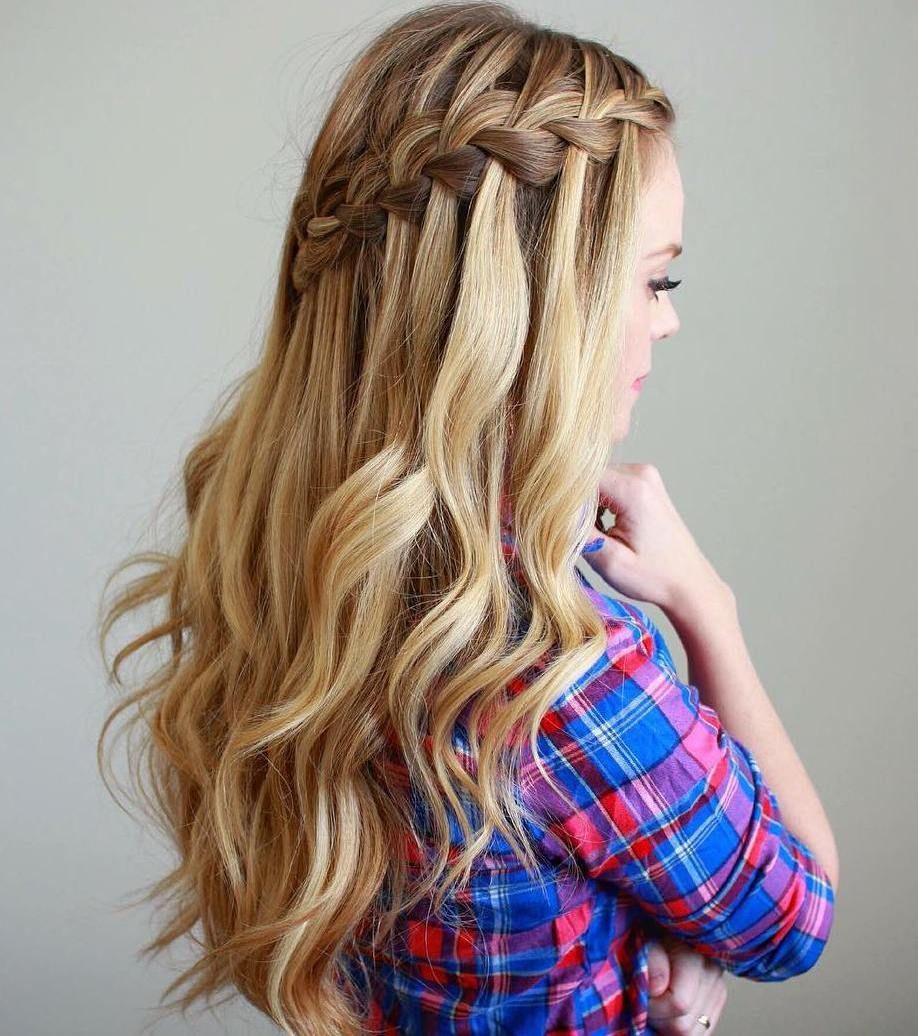 This dreamy hairstyle creates the illusion of flowing strands, perfect for turning heads at weddings and special events.
15. Milkmaid Braid
Being a charming and timeless hairstyle, it has a rustic and feminine charm to it. Create two braids on each side of your head, wrap them around the crown of your head, and secure it with pins. It complements various outfits and occasions and can be worn to a casual picnic or a fancy garden party.
16. Micro Braids
These braids are very tiny, true to their name, and are great if you are looking for a protective style. Divide your hair into small sections and braid each one individually. It will take some time to do, but the results are stunning. You can wear them in many different ways – let them flow naturally or tie them up in a ponytail or an updo.
17. Bubble Braid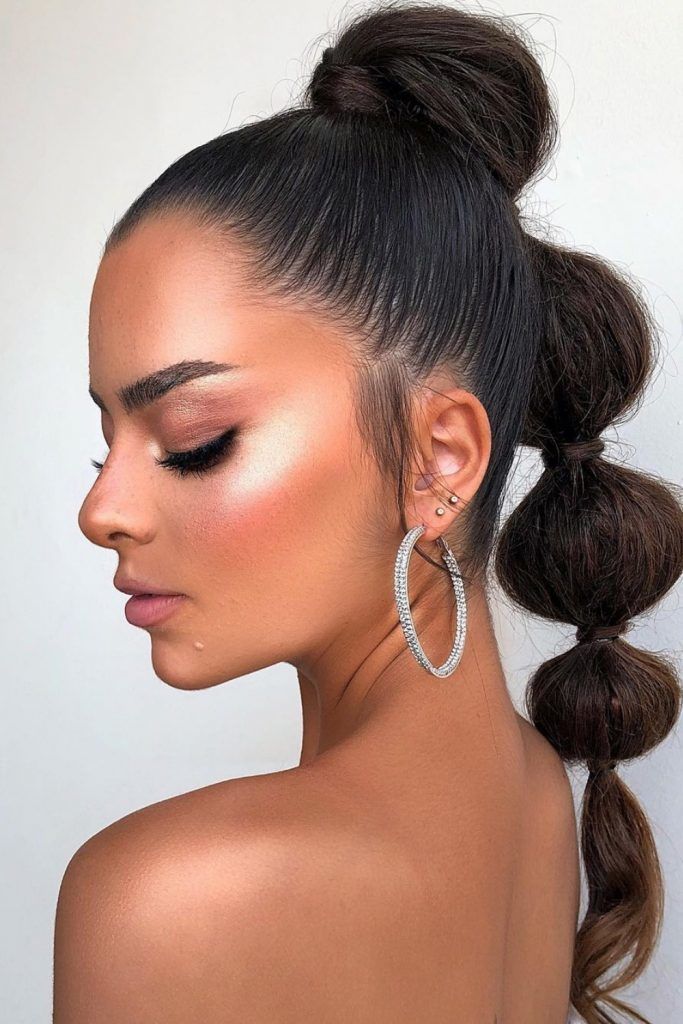 Style your everyday look with this fun and creative Bubble Braid. It's all about turning your regular ponytail into something super cool. Just tie sections of your hair with bands along the length, creating these cute bubble-like loops. Being a versatile hairstyle, it can be worn on various occasions, be it a party night or a casual outing.
18. Faux Hawk Braid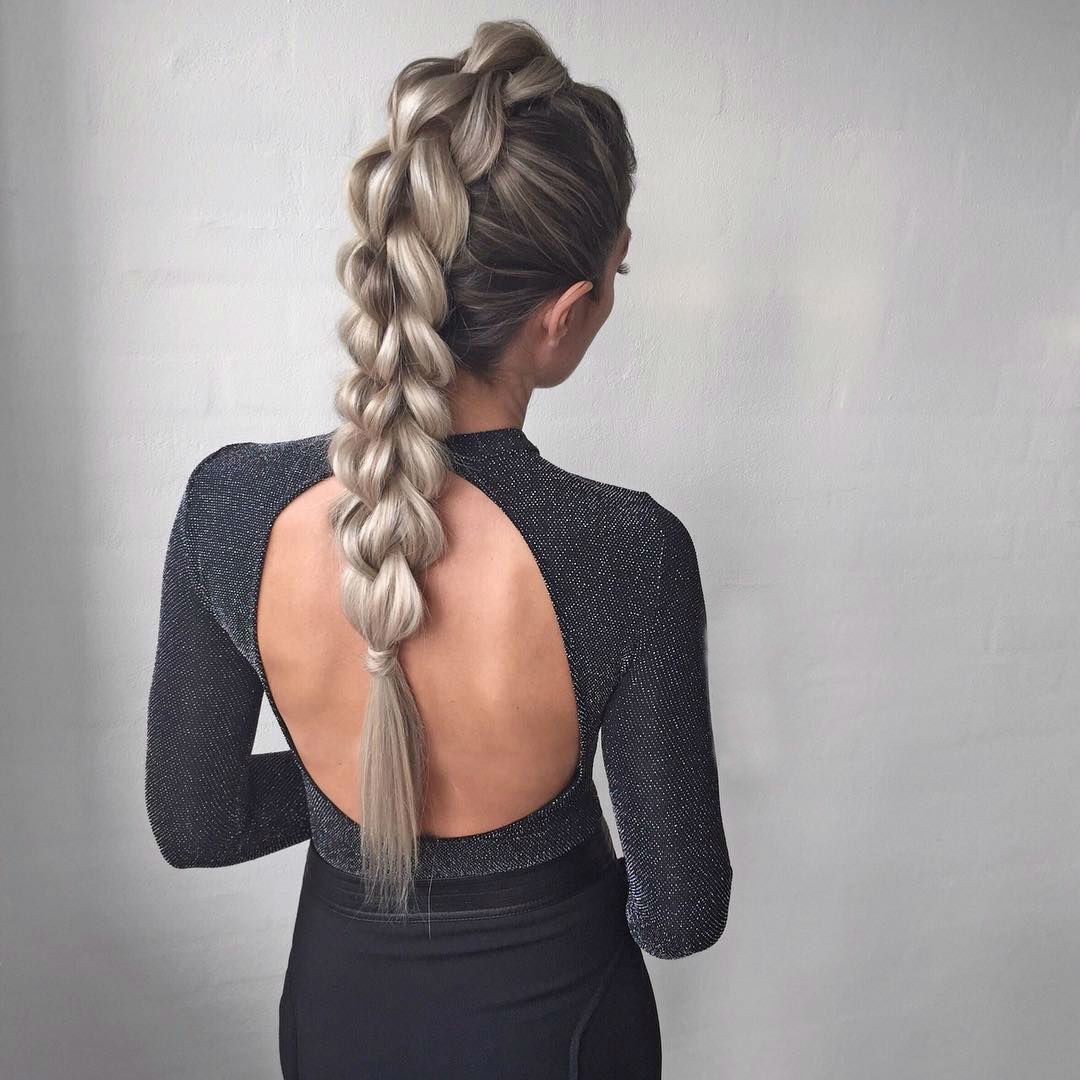 If you are aiming for an edgy, punk-inspired look, then go for The Faux Hawk Braid. All you need to do is just create a French braid down the center of your head, starting at the front. Tease the braids for extra volume. Make a statement with this daring and trendy hairstyle.
19. Fishtail Braid
Go for this simple yet striking hairstyle that resembles the tail of a fish for a chic yet effortless look, also giving a bohemian charm to your appearance. Create this look by dividing your hair into two sections and then taking small pieces from the outer edges crossing them over to the opposite side.
20. Viking Braid
Inspired by the warriors of Norse legend, this is a bold and rugged hairstyle that involves tightly braiding your hair down the center of the head. Whether you're attending a costume party or simply seeking a bold and edgy appearance, the Viking braid is a unique choice that makes a bold statement.
21. Upside-Down Braid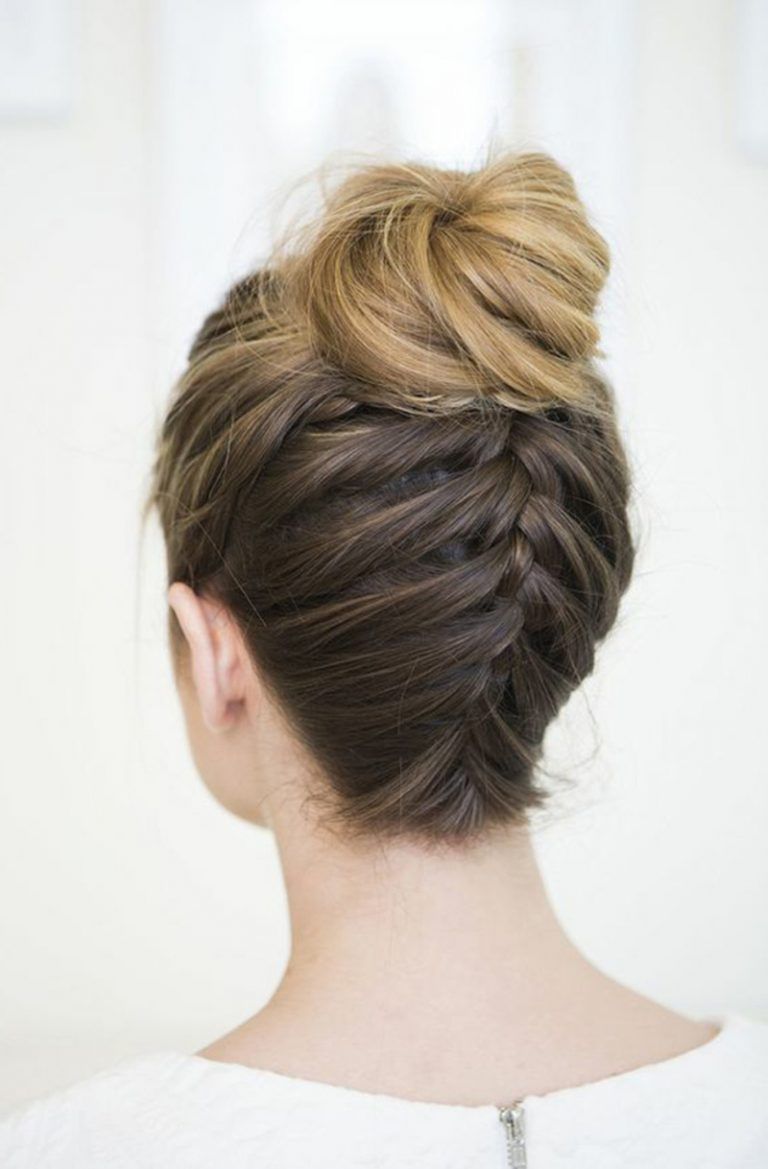 Instead of starting your braid from the top, an upside-down braid involves braiding that begins at the nape of your neck and the way up. It gives you a sleek and elegant look that is suitable for both formal and casual events.
22. Bow Braid
Bow Braid gives a feminine vibe to your hairstyle. It is easy to achieve; just split your hair, make a simple braid, and then tie it up with elastic bands to create bow shapes.
23. Celtic Knot Braid
The Celtic Knot Braid is like wearing a piece of ancient art in your hair. It may look intricate, but it's surprisingly doable with some practice. This braid weaves three strands together to create an interlocking pattern.
24. Woven Ribbon Braid
want some colors for your hairstyle? Try the Woven Ribbon Braid to add a pop of color and texture to your look. As you braid your hair, weave colorful ribbons through it.
25. French Mohawk Braid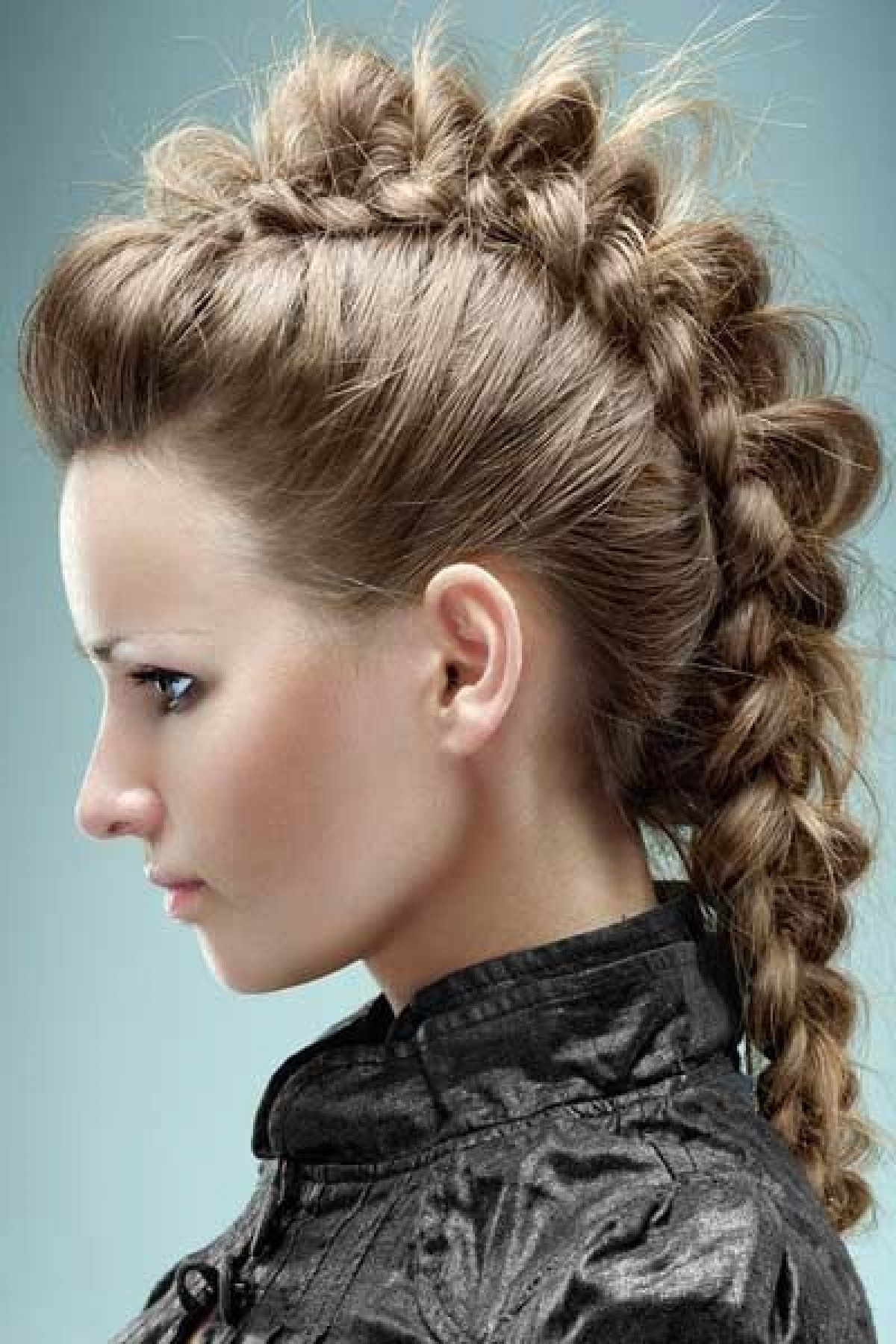 The French Mohawk Braid combines the elegance of a French braid with an edgy attitude. Grab a section of hair on your forehead and start braiding it backward. As you braid, add small sections from each side to create that cool "mohawk" effect. It gives a dash of flair to your daily look and is sure to turn heads wherever you go.
26. Heart-Shaped Braid
Nail this sweet and romantic style by splitting your hair down the middle and making two ponytails at the nape of your neck. Braid them into two half-hearts and secure them with elastics. Bring those heart-shaped braids together and pin them in place. It's an adorable choice for a date night or whenever you want to show your playful side.
27. Crown Braid
This hairstyle gives you a timeless look that never goes out of style. Split your hair into two parts and create two dutch braids on either side of your head. Then, wrap those braids around like a crown and secure them with bobby pins. You can wear it for any fancy events, weddings, and other occasions.
28. Topsy Tail Braid
If you are tired of the same three-strand braid and want something new, then go for a topsy-tail braid. Start with a regular three-strand braid, then take a small section of hair from the bottom and flip it up and through the gap above the elastic band.
29. Unicorn Braid
Turn your regular hair day into a colorful one with the unicorn braid. Weave in colorful extensions or ribbons to give your braid that whimsical unicorn vibe. It's a fantastic choice for parties or festivals when you want to stand out in a crowd.
30. Side Swept Braid
It gives you a bohemian vibe that complements various outfits and hair textures. The side-swept braid is a versatile and elegant hairstyle that adds a touch of sophistication to any look. You can style it differently, either go for a loose one or a tight, polished braid.
Other Articles