Foot tattoos are becoming very popular these days among both males and females. Feet are considered to be one of the prettiest parts of our body. Some people also take this as an opportunity to make some tattoo designs on their feet. Often we follow our favourite celebrities and have a similar tattoo design on the exact location as them. They mostly influence the younger generation. Foot tattoos have an added advantage. They can be hidden easily by wearing shoes.
Foot tattoos are most common among women and girls. They can have various shapes and sizes like butterflies, roses, birds, moon etc. Variety of simple objects could even be compounded in a tattoo like a sea anchor covered with flowers.  Foot tattoos are for everyone kids, youth, middle-aged people. Tattoos on foot gather attraction. A beautiful tattoo can be used by people to get a spotlight on themselves during parties and occasions.
#1. Fork Style
This tattoo is a brightly coloured tattoo. All the tattoos are different in design and nicely coloured. It looks good on small and young girls.
#2. Hills and Moon
This is a very simple tattoo which shows the glow of the moonlight on the hills which has been depicted by dotted technique. This tattoo looks nice on girls of younger ages.
#3. Watercolour Crescent Moon
This tattoo looks good especially the bright and bold colour of the moon. It shows the moon in a crescent shape. It also gives a peaceful feeling to our eyes. If you are a peace lover you can have this tattoo.
#4. Ornament Style Moon tattoo
This tattoo looks very beautiful and lady or girl can go for this tattoo. This tattoo is very basic which shows a moon hanging by some ornament like design similar to that of a pendant or earring.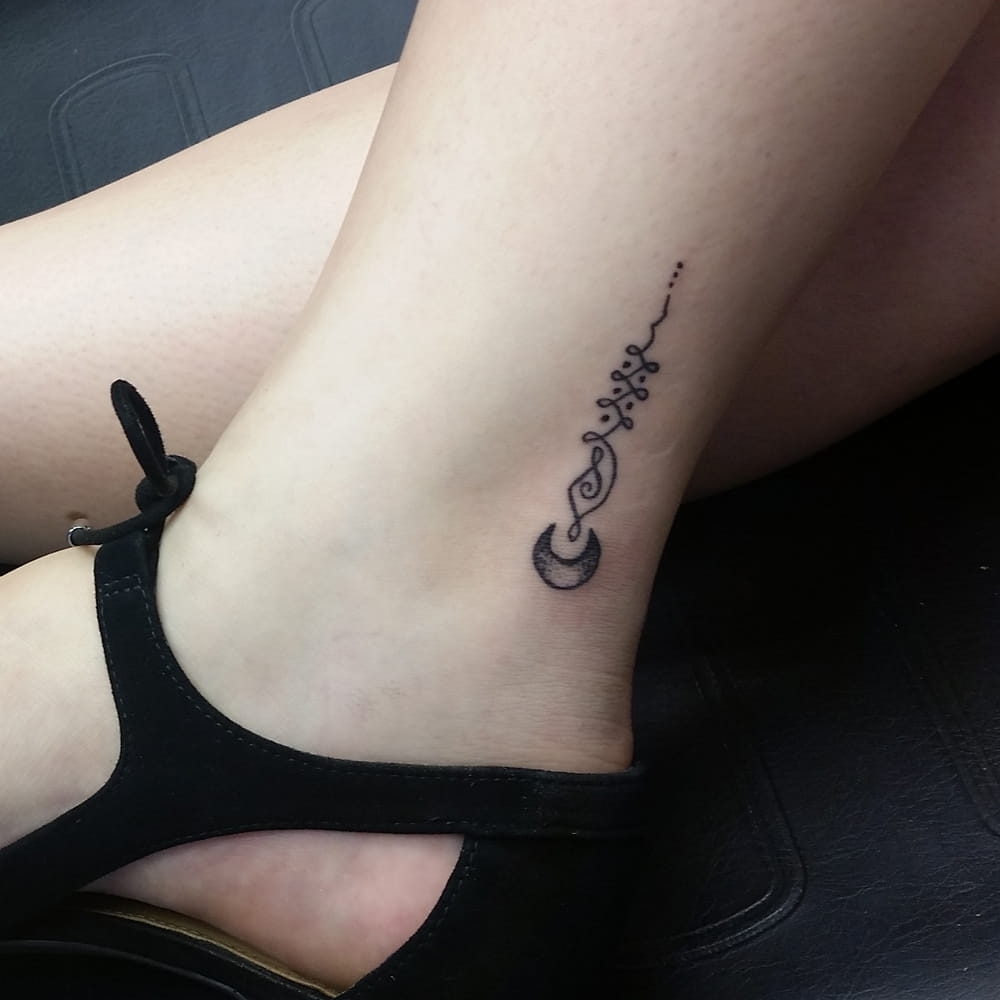 #5. Cartoons
This Mickey Mouse tattoo shows you are a very fun-loving person who likes to crack jokes and laugh. This tattoo is ideal for young kids and looks beautiful on them. Young boys and girls can also have this tattoo.
#6. Anchors and Ropes
This uniquely crafted anchor tattoo shows the love for boats, ships and the seas. Go for this tattoo if you are a sea lover. The design and the shape of the tattoo are very thoughtfully designed.
#7. Basic Palm Tree
This tattoo is for anyone living in tropical areas with beautiful beaches and long palm trees or for those who like coastal areas. These two ladies have the same tattoo and look amazing.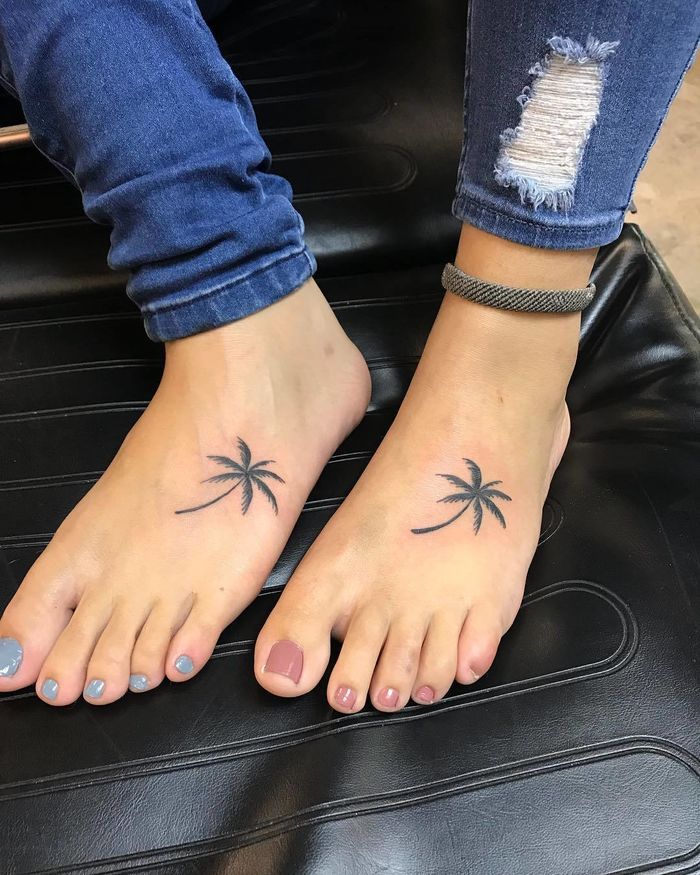 #8. Map Tattoos
The tattoo shows that the person is a traveller and like going to places across the globe. If you also like travelling go for this tattoo. It looks very beautiful and is a simple tattoo. The place of the tattoo is also fine.
#9. Snake Tattoo
The unpredictable nature and position of this tattoo make it unique. This probably resembles that your feet are fast as a snake. The shades on the scales of the snake are very finely crafted.
#10. Hand Gesture
This basic hand gesture tattoo shows that you like a cool person and likes enjoying with his friends and family. You don't really care about rules and like to live freely and independently. It is a nice meaningful tattoo.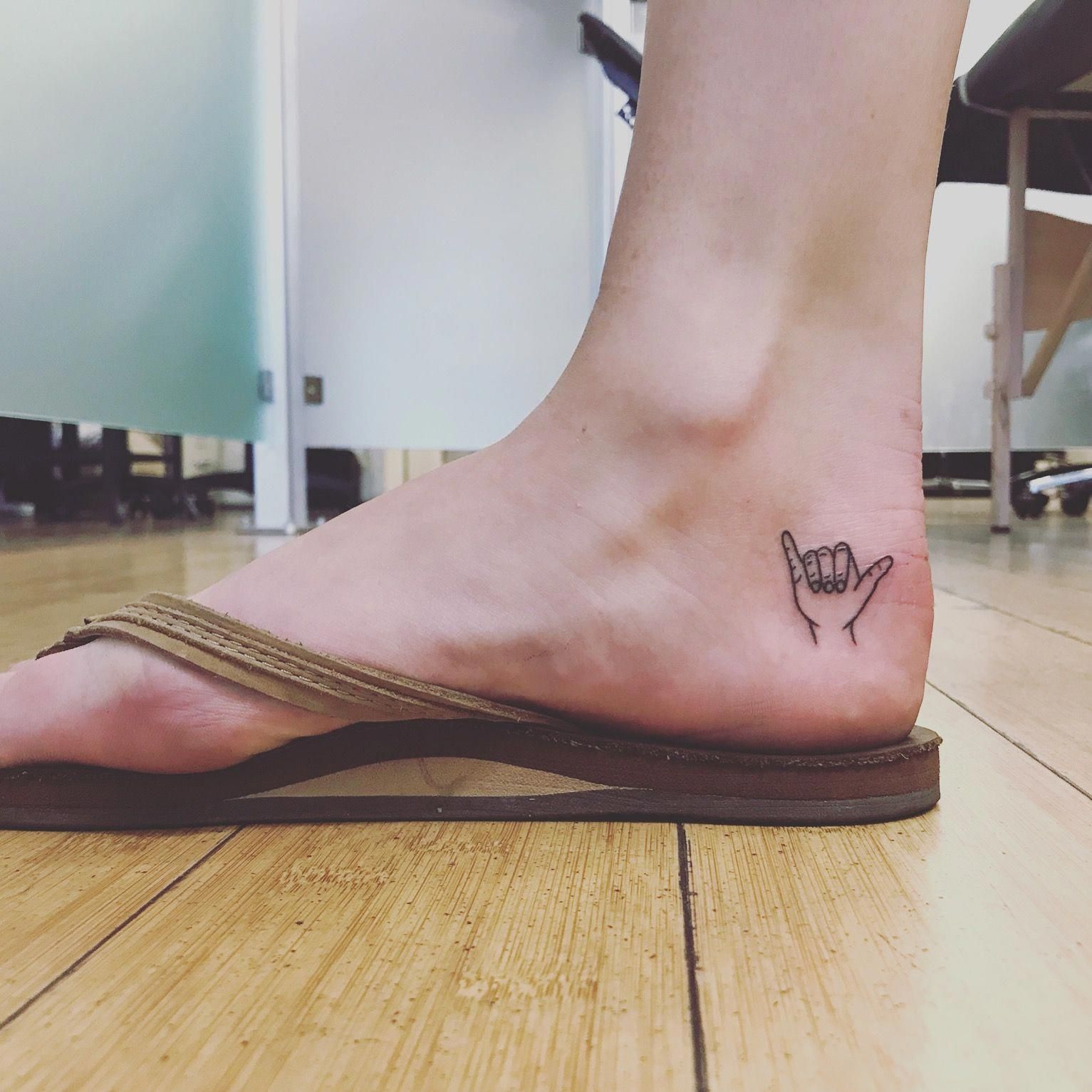 #11. Animal lovers
The tattoo shows different animals which instantly give the idea of an animal lover. If you want to show your love for animals go for this tattoo with the image of your favourite animal. This tattoo has no age bar.
#12. Words and quotes
You can go for some names of some persons whom you really value. The writings give a feeling of strength to the person to walk the journey of life. It is a highly thoughtful tattoo. Anyone can go for this tattoo.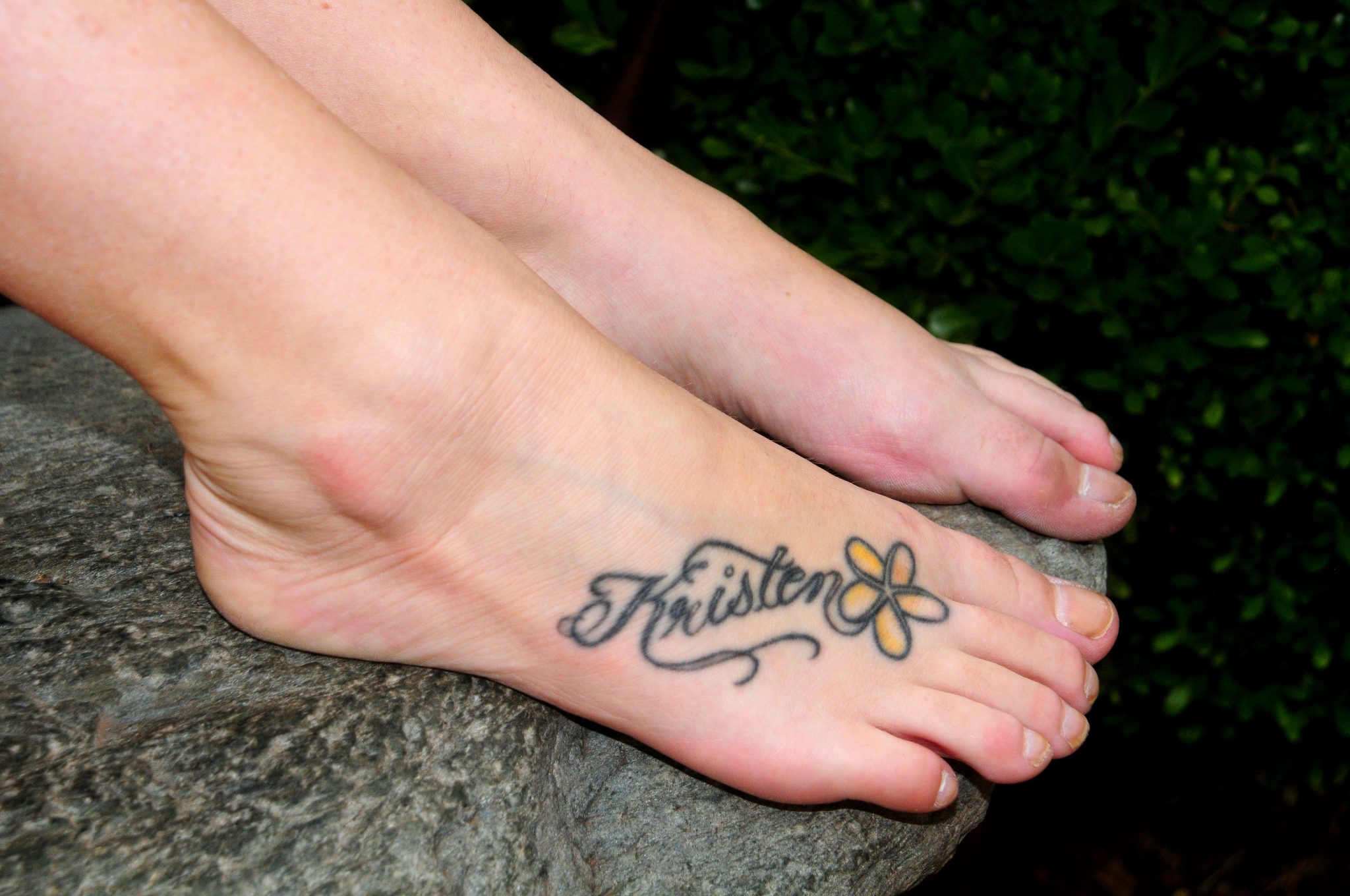 #13. Henna Dye Style
The exquisite design is mandatory to draw attention. This is only comprised of beautifully crafted outlines giving shapes of flowers and curved lines. It looks good on young girls who have just been married. You can also have this tattoo for special occasions.
#14. Floral designs
This art is very elegantly designed and looks costly. The positioning of the tattoo is excellently chosen. It is made of flowers of different shapes and resembles a tree tendril. It looks beautiful on young girls.
#15. Mountain Tattoo
This is a very basic mountain tattoo on the side portion of the foot. The outlines are made with light creases while the ridges and the faults have been made use thick ink. The tattoo position is finely chosen as well.
Other Articles