Prom night is that special party every college goer looks forward to. It is the start of very many things in life. This is why; attendees want to look their best on this special night. The prom night is the occasion where dressing up is very important. One has to keep abreast with the prevailing trends while dressing up so that the prom night is time well spent with friends and the partner. A variety of the latest fashion clothing guides point at the need of picking the prom dress that suits one's personality to the best. But if you are thinking to look different and mysterious on your prom night, then you can give a try to a unique and beautiful Gothic Dress.
Select the prom dress on the basis of skin tone
The prom dresses that look the best on you have a lot to do with their complementing your skin tone beautifully. Every element you put on yourself is supposed to enhance your personality, including the prom dress. Thus, select the dress that goes the best with your skin tone. While champagne, white, butter cream, baby yellow are some of the soft tones and look beautiful on all skin tone types, one has to be careful while picking the colors like red, purple, green, magenta and a few others. These bright colors look great on fair skin and offer tasteful contrast. Dark colors actually don't go so good with the colored skin tone and should be avoided if possible.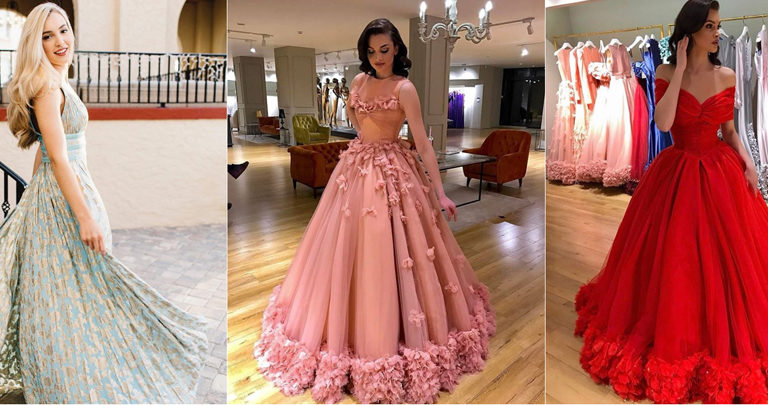 Your body type also forms a serious parameter
It is better to go safe and wise than to become a laughing stock while choosing the prom dress. You want to look your best; and your dress must be capable of making you feel the best too.
If you are a size zero or something close to it, you surely cannot afford to look like a wafer by making choices like striped dresses, etc. Prom gowns look beautiful on you if you are thin and tall too, but to break the monotonous look, teaming these with flashy belts is good idea. Horizontal stripes are big no-no for heavier body frames; as these contribute only to your width and make you look broader.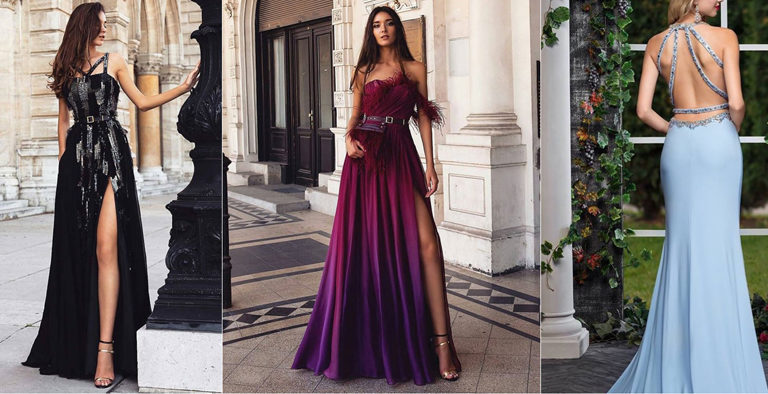 Too short or too long a prom night dress – what is good?
The prom dress does help in feeling like a well brought-up lady, if you have chosen the dress length wisely. While the gowns are mostly designed in floor length options, there are cocktail dresses available that can help you shine through the evening like a diva. Why not flaunt it if you have got it? So, give those lovely legs a chance to show up by picking the knee-length dress.
You can choose to remain covered, but in style with floor length gowns. The choice in gowns can be a long side slit type that looks both sexy and marvelous at the same time. Long prom dresses need not be too boring always. Try to team them up with the tie up bow, slits, frills, etc. You can also use accessories like gloves and necklaces and a brilliantly done hairdo suitable for the formal setting like a prom night.
Asymmetrical hem is the new 'in'. Such hems look great and can give any dull design a tasteful lifting up. Well chiseled figure comes out beautifully in asymmetrical hems and gives legs all the attention those deserve. You surely can pull it off with more surety if you have chosen a beautiful neck piece or a bracelet to complete the look.
Prom dresses in unique neck and sleeve designs
Mostly, off shoulder is the chosen design when it comes to selecting sleeve style. You may choose sweetheart neck or a boat neck or frilled neck. The fabric of the dress actually decides which design can fit it more beautifully. While the tulle silk dresses look great in off-shoulder styles, the satin does offer the flexibility to choose a number of neck designs. The satin allows a variety of neck designs to come up beautifully and offers amazing comfort to the wearer too.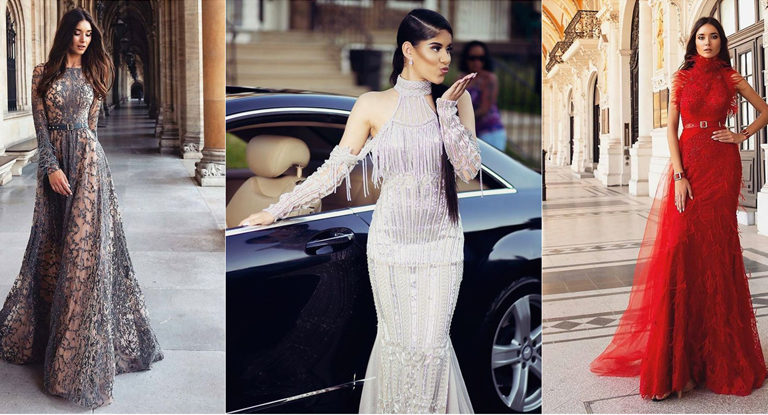 Talking about sleeves, it can vary in length as per the extent to which you want your prom dress to look formal. There are certain bridal wear like gowns that come with full length sleeves and have stylish cover for hands too. You may choose to go for brocade/net sleeves to accentuate your beautiful arms instead of covering them completely. All such sleeve designs look interestingly smart and definitely add to the fashion quotient of the dress.
To conclude,
Dress like a princess that is waiting for the prince to come over and sweep you off the feet. This can happen only when you have chosen the prom dress that complements your figure. Trying to shed off a few pounds before the prom night can help look better, but it should not become the unbreakable rule for you. The more you and your dress celebrate you comfortably and of course with proud, the more likely is it to add to your style. Wearing confidence is a must along with choosing the perfect prom dress.
Other Articles