Jeon Jung-kook or Jungkook is a well-known South Korean singer and part of the famed boy band BTS. In a 2019 poll, he was named South Korea's third most-loved star of the year. As a result, hundreds of his followers worldwide want to know everything about his job, dietary preferences, personal life, and… tattoos!
1. Microphone Tattoo
Tattoo artist POLYC corrected Jung Kook's tattoo and published the updated version on Jung Kook's Instagram account!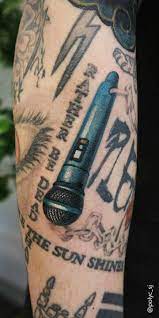 2. POLYC
Jung Kook got a tattoo on his arm as a dedication to POLYC, his tattoo artist.
3. '7'
The seven members of BTS are represented by the number "7" tattooed behind Jung Kook's ear. It's similar to Ariana, Selena and Hailey's tattoo behind their ear.
4. Hand Made of Bones
POLYC was also responsible for touching up the K-pop star's colorful skull hand tattoo, initially done by another artist.
5. Eye No More
POLYC covered Jung Kook's eye-conic tattoo with a design inspired by BTS's song "We Are Bulletproof PT. 2."
6. BTS
Jung Kook's hand is covered in a tattoo of the BTS emblem, which takes the form of a door when viewed from the side.
7. 'ARMY'
Please take a look at the knuckle tattoo that the BTS singer received to demonstrate to his ARMY fans how much he values their support.
8. The sleeve
Take a look at the singer's inked-up sleeve in this image!
9. Emoji Tattoo
Jung Kook is an emoji fanatic, as he has one permanently inked onto one of his fingers.
10. Eye
Jungkook's forearm bears a giant image of an eye. It's thought to be a woman's eye. As a result, many speculate that this is a picture of his mother's or girlfriend's eye. If we analyze the whole significance of such a design, it offers protection and assistance in making sound decisions.
12. The Tiger Lily
A tiger flower is one of the most intricate decorations on Jungkook's sleeve. The natal flower of his birthday (September 1) is an unmistakable truth about this tattoo.
13. Quotes
Jungkook also has two quotes tattooed on his forearm. They are meant to be his life mottos: "Make hay while the sun shines," which suggests you should seize the opportunity to do something while the conditions are favorable. "Rather be dead than cool," is his life slogan and the lyrics to Nirvana's Stay Away. It's also the title of a song by Forever Came Calling, an American pop-punk band.
14. Three striations
The three stripes on Jungkook's arm are thought to be from the Korean national flag, known as the "Taegeuk flag." It is associated with the East, the Sky, and the Spring. This trigram is one of four with varied symbology that depicts harmony, balance, and mobility as fundamental life values. This Jungkook tattoo symbolizes his love and dedication to his hometown and his enthusiasm for its traditional traditions.
15. Door
Many people call this tattoo the "closed door," but it has two meanings and represents both the door and the BTS emblem. As a result, this image combines Jungkook's professional and personal lives. A design like this also represents a person's desire for personal space, capacity to maintain secrets, and deep and creative character.
16. 0613
Only true fans understand the significance of this design. The letters "0613" stand for June 13, the day BTS debuted. This tattoo is an excellent illustration of how you may acquire a meaningful design with a near and relevant date. This will allow you to remember all the joy and happiness you had when viewing this design.
17. Heart
Fans have several theories concerning the meaning of this tattoo. But the primary point is always the same: this heart tattoo represents love and affection. However, in a broader sense, it might imply unhappy love, betrayal of people, and fear of being duped. Of course, we hope this Jungkook tattoo has only positive connotations and is related to something enjoyable.
18. Three "+"
When it comes to hand tattoos, he was first seen with them at the airport on September 19, 2019. And he had this one even back then. The most common assumption regarding the meaning of three "+" is that it represents BTS and ARMY forever. Furthermore, it adds a few additional fascinating features to the overall composition.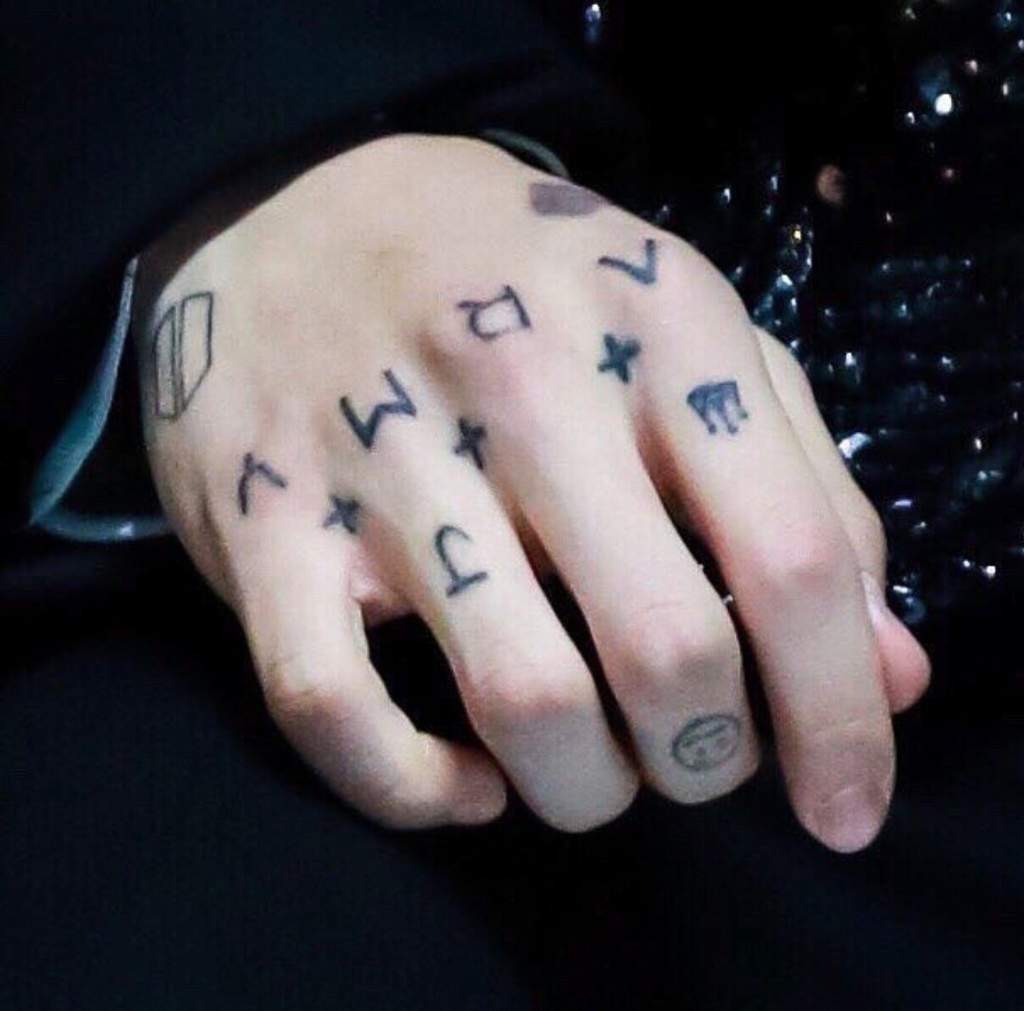 19. Crown
This crown tattoo signifies that the ARMY is vital to BTS and that they are kings. A crown tattoo can represent monarchy, respect for ones own self and others, the ability to make balanced and wise decisions and justice. So, by getting such a tattoo, he may have wanted to express his love for the ARMY while also including more profound implications in this artwork.
20. J
His finger tattoo of J is believed to be standing for his name, but only he would know the truth.
21. Chains
The metal chain behind the mic tattoo, is a part 0f his sleeve. It still needs to be confirmed by him whether it's symbolic or just a gap filler.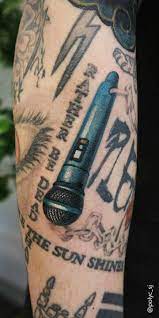 Other Articles