Victoria Beckham, a style icon, has consistently dazzled us with her fashion-forward looks and signature hairstyles. Victoria Beckham's hairstyles have always been on point, from her days as "Posh Spice" in the iconic girl group Spice Girls to her successful career as a fashion designer. In this blog, "Victoria Beckham Inspired Hairdos for a Fashion-Forward Look" we'll look at some of her most iconic hairstyles and see how you can recreate them to add a touch of posh glamour to your own hair.
1.The Posh Bob
Victoria Beckham's iconic sleek bob hairstyle has become a true symbol of timeless elegance. The sharp, meticulously crafted lines effortlessly enhance the natural contours of the face, resulting in a truly stunning aesthetic. Moreover, the length of this remarkable piece can be easily customized to cater to your personal style and individual preferences.
2. Side Swept Updo Hairstyle
It is one of the fashion icon's hallmark looks. This is another one of those styles that is simple to recreate. To achieve this style, you must have poker-straight hair like she does. Brush your hair thoroughly and leave the front fringes to frame your face. Make a slight parting on one side of your hair. Make a bun out of your entire head of hair.
3. Simple Inverted Bob
The simple inverted bob is incredibly appealing and fashionable. The hairstyle is simple, with a voluminous bulge behind the hair rather than the customary layers. The hair color emphasizes the simplicity of the hairstyle while also giving the inverted bob an understated but sophisticated look.
4. Top Updo
This hairstyle is appropriate for formal and semi-formal occasions. It has a nice appearance yet does not require too much effort. The first step with this one is to create texture to your hair by back combing the inner sections. Then, draw the hair back into a high bun. Pull out a few loose strands that will fall attractively on your face. Spritz some hairspray on.
5. Lower Ponytail Hairstyle
You might try a lower ponytail like this to seem sharp and clever. This is one of the eye-catching hairstyles that will make you appear stunning. Make a central parting, then pull the strands in the back and create a tight power ponytail. If you have straight blonde hair, this is one of the most flattering hairstyles for you.
6. The Pob
Victoria Beckham's daring and stylish transition from pop queen to fashion billionaire was highlighted by her trademark "Pob" hairdo. The Pob, which was a combination of a sleek bob and a posh, sophisticated style, became a hit and encouraged numerous women to opt for shorter, more structured haircuts. This adaptable haircut can be tailored to different facial shapes and hair textures, making it a must-try for anyone looking for a timeless yet current style.
7. Sleek and Straight Perfection
Beckham's preference for sleek, straight hair reflects her elegant and professional appearance. This sophisticated haircut is surprisingly adaptable, complimenting both casual and formal attire. To maintain the health and shine of the hair, a quality flat iron and heat protectant spray is required. A center or slightly off-center portion lends an element of sophistication to Victoria's distinctive look.
8. Effortless Waves
While Victoria Beckham is known for her precise and rigid looks, she has also experimented with more relaxed and effortless appearances, such as gentle waves. These waves give volume and movement to any ensemble, giving it an air of effortlessness. Use a large-barreled curling iron or hot rollers to achieve this style, focusing on the mid-lengths and ends of the hair. Finish with a light hold hairspray and gently tousle the waves with your fingers.
9. The Modern Pixie
Victoria Beckham's daring choice of the current pixie cut exemplifies her brave style progression. This daring and edgy hairdo emphasizes her gorgeous features and exudes confidence. This look requires minimal styling, making it ideal for people who seek a low-maintenance yet fashionable choice.
10. The Half-Up Half-Down Bun
Consider Victoria Beckham's half-up, half-down bun for a whimsical and chic variation. This hairstyle combines the perfect blend of refinement and ease, making it appropriate for both casual and formal occasions.
11. Asymmetrical curly Bob Hairstyle
This stunning hairstyle has nothing not to be admired. She has made a really short bob look elegant and voluminous by making some minor styling changes. To begin, the hair has been curled only at the ends to create a naturally voluminous look. There is no visible separation in the hair, and the asymmetrical cut complements the hair perfectly. The front of the hair is kept the longest to give the appearance of a bang.
12. Long Bob
The long bob, also known as the "lob," continues to be one of Victoria Beckham's most iconic and timeless hairstyles. This sleek and angled design frames the face elegantly, providing a touch of elegance to your everyday look.
13. Messy and Tousled Hair
With a messy and ruffled hairstyle, you can channel Victoria's casual yet glamorous mood. This look exudes effortless beauty, making it ideal for casual outings or quiet evenings.
14. Choppy Haircut
With a choppy haircut, you can go for a strong and modern look. The intentional unevenness gives depth and individuality to your hair, expressing Victoria's daring fashion sense.
15. Loose Ponytail
A loose ponytail can help you channel Victoria Beckham's subtle grace. This haircut strikes a mix of casual and elegant, making it suitable for various occasions.
16. Polished Bob with Side-Swept Bangs
Revamp your look with a trendy twist on the timeless bob hairstyle. Elevate your style game by seamlessly integrating side-swept bangs into your chic and sophisticated bob. The polished yet youthful aesthetic of this look is absolutely stunning and effortlessly complements a variety of face shapes.
17. Messy Side Waves
Accept the allure of messy side waves that exude romance and mystery. This hairstyle is ideal for those who want to look effortlessly sophisticated.
18. Long Sleek Ponytail
A long, straight ponytail will help you achieve Victoria's sleek and stylish look. This hairstyle exudes confidence and elegance, making it ideal for formal occasions.
19. Concave Bob
The concave bob is truly a game-changer when it comes to hairstyles. With its subtly curved silhouette, it effortlessly adds a whole new level of dimension to your hair. Victoria Beckham's edgy yet polished style is truly iconic.
20. Ombre Layers
Experiment with ombre layers to achieve a dynamic and eye-catching look. Victoria's penchant for unique details is reflected in the gradual shift in color, which adds depth and intrigue to your hair.
21. Bouffant Ponytail
Elevate your everyday ponytail to new heights with a fabulous bouffant, adding a touch of retro-inspired glamour to your look. This fabulous hairstyle effortlessly combines the timeless allure of vintage charm with a contemporary edge.
22. Layered Bob with Textured Ends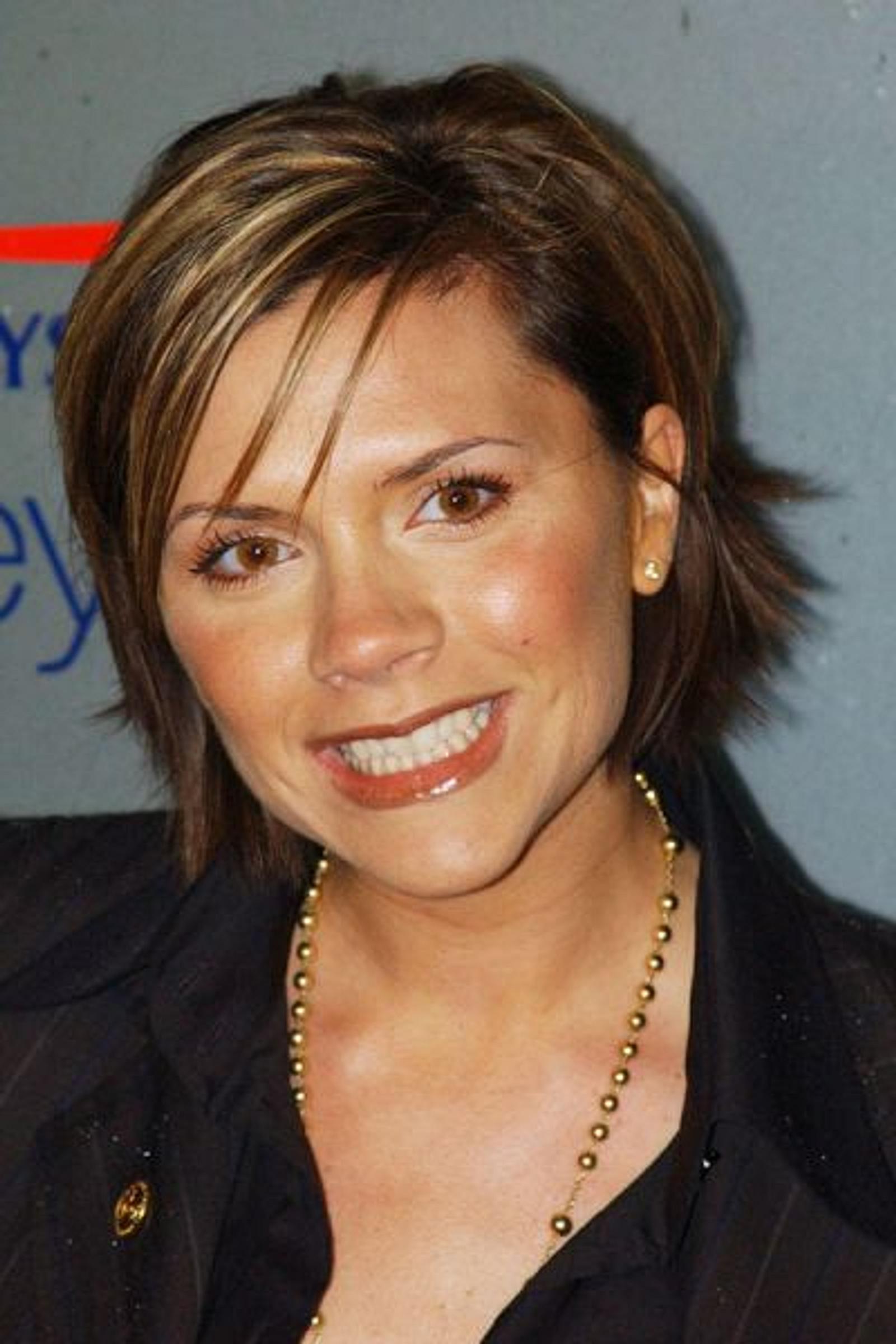 For a trendy and youthful look, choose a layered bob with textured ends. Victoria's modern and fashionable image is perfectly captured by this hairstyle.
23. Blonde Bob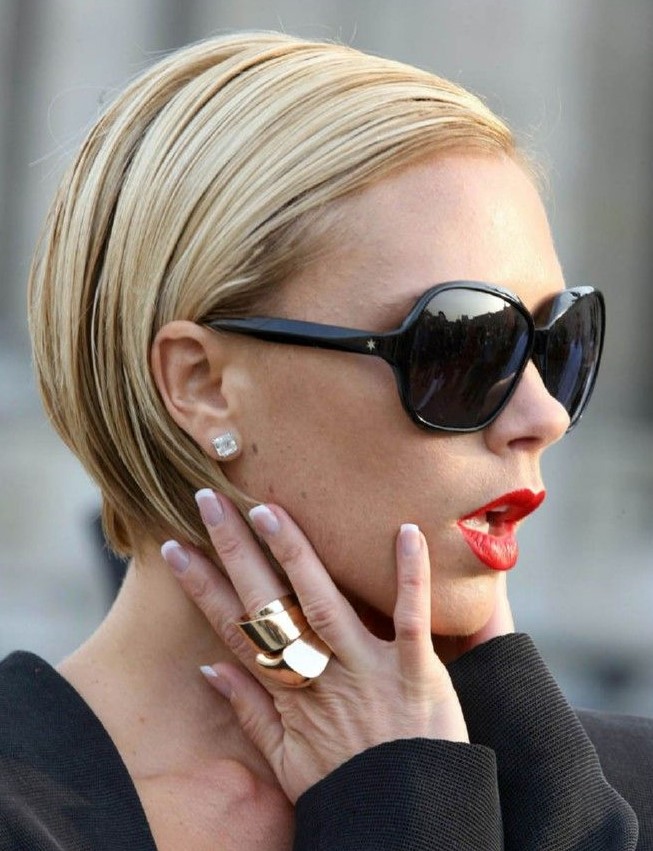 Consider Victoria Beckham's blonde bob transformation, which marked a watershed moment in her style evolution. The blonde color adds vibrancy and freshness to your appearance.
24. Edgy Bob with Asymmetrical Fringe
Dare to be daring with an edgy bob with an asymmetrical fringe. This daring choice demonstrates your confidence and willingness to try new things.
25. Messy Braid
Try a messy braid to add a touch of bohemian charm to your look. This effortlessly chic hairstyle captures Victoria Beckham's ability to balance sophistication and ease.
26. High Bun
Wrap up your fabulous hair transformation, inspired by the iconic Victoria Beckham, with a chic and sophisticated high bun. This elegant yet uncomplicated hairstyle enhances your features and exudes timeless grace.
27. Tight Top Knot
Try a tight top knot, like Victoria Beckham's, for a chic and practical look. It's an excellent choice for staying comfortable and fashionable on busy days.
28. Voluminous Curls
Embrace voluminous curls to channel Victoria Beckham's glam. This hairstyle adds depth and texture to your look and is appropriate for both casual and formal settings.
29. Tousled Shaggy Bob
With a tousled shaggy bob, you can achieve a chic and carefree look. This effortlessly messy look can project confidence and laid-back charm.
30. Soft Blunt Lob
The soft blunt lob, a softer take on the classic bob, combines elegance and modernity. The blunt ends create a clean and refined look that is appropriate for a variety of occasions.
31. Textured Pixie Cut
Try the textured pixie cut that Victoria Beckham once wore for a daring and edgy look. It's a great way to highlight your facial features while also embracing a chic, low-maintenance look.
Other Articles