Both how common and how challenging it is to keep blonde hair. Because of this, we're excited to provide our best advice for maintaining blonde hair at home and the new low-maintenance Graduated Blonde colouring service.
In many salons, platinum, honey, golden, ash, and blonde describe the kind of blonde a client wants. Blonde is a prevalent hair color, and if you've always wanted your hair to be blonde, a talented hairstylist can make it lighter, whether you want a pure, frosted white or full of moving highlights. Blonde hair is not at all simple to maintain, despite its popularity, so, here are a few tips for you to take care of your hair fashion for a long.
NEW! Service for low-maintenance bleaching
Advice on maintaining blonde, bleached, or lightened hair at home
If your hair is blonde or bleached, use a blue shampoo
Conditioner for bleached or light-colored hair
Treatments to blonde or bleached hair
For bleached hair, use heat protectants
Try using a mask for bleached hair
Cold washing
Consult a specialist
New! Service for Low-maintenance Bleaching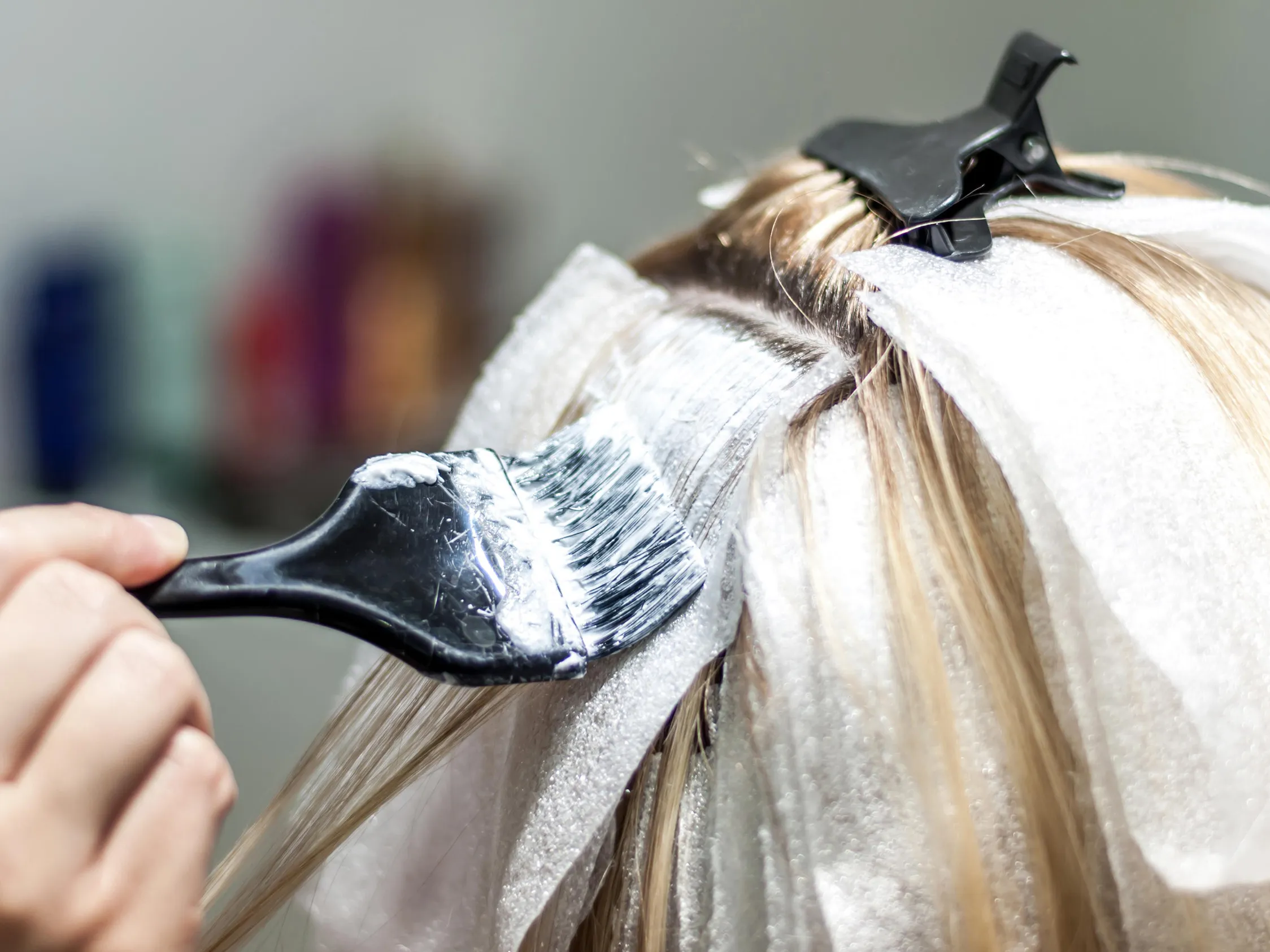 The correct coloring treatment at the salon is the first step toward having healthy blonde hair without spending too much time on it. The new trending graduated blonde salon coloring service is for you if you want to lighten your hair but worry that becoming blonde will require too much maintenance.
Graduated blonde is a minimally invasive procedure that makes maintenance simple. Additionally, because there are just a few lightened hairs, you may alter the light surrounding your face by moving the hairline, making it appear lighter or darker, according to the occasion, the cosmetics you're wearing, or switching up your appearance every day.
Advice on Maintaining Blonde, Lightened, or Bleached Hair at Home
We advise you to safeguard your hair at home with the appropriate products after the salon has helped you achieve your ideal blonde through a customized service. Many blondes are well aware of the need to use products like a heat protectant spray and shampoo that boosts shine, but there are many more things you can do to maintain your preferred hair color.
1.
If your hair is blonde or bleached, use a blue shampoo

:

Blue shampoo is your best ally if yellow or yellowish highlights start to show in your hair while trying to maintain your color for as long as feasible. Numerous elements, including heat tools, toxins, chlorine, sunlight, and even the type of shower water, can modify the color of the water. Until your next touch-up session, shampoos containing these particular pigments, such as shampoos with blue Jagua fruit extract, will help restore the appropriate shade and keep your color looking its best.
2.
Conditioner for bleached or light-colored hair

:

Everyone requires the ideal shampoo and conditioner, but people with blonde hair should choose formulations for their shade. Shampoos for blonde hair should be able to get rid of oil and buildup without entirely removing moisture and luster. Blonde or bleached hair needs a thick, strengthening conditioner to smooth and nourish the strands. So, choose wisely a conditioner that could protect your light-colored hair. You can try Davines Heart of Glass Conditioner with indigo blue pigments.
3.
Blonde or bleached hair Treatments

:

These nourishing treatments, specially created for blonde hair, are designed to fix breakage, and other issues brought on by environmental conditions or bleaching. The Intensive Treatment from Davines Heart of Glass is excellent for moisturizing, promoting hair elasticity, and preventing breakage. Apply the product evenly throughout the hair, gently combing or brushing the fibers to remove knots.
4.
For bleached hair, use heat protectants

:
Damage from heat is more prone to affect blonde hair. Any blonde's routine should include a heat protectant spray, leave-in conditioner, or similar styling product because bleached or colored hair is significantly more susceptible to damage. A UV-resistant spray is ideal for spraying on towel-dried hair before blow-drying, flat-ironing, or styling in the sun and wind.
5.
Try using a mask for bleached hair

:

The appropriate treatments can rejuvenate dull and damaged hair. Hair that needs love after numerous treatments or that hasn't received enough care and attention can be nourished with the help of hair masks. If you're considering visiting the beach or pool, the hair mask is excellent for this, as is the SU leave-in hair mask.
6. Cold wash:
Hot water can make fabrics frizzy and dull vibrant colors. Try rinsing it with cold water to give your hair a softer wash and restore luster. After your shower, give your hair a quick blast of cold water to seal the cuticle and ensure shine.
7. Consult a specialist:
The best companions for your hair are qualified stylists and colorists. They might also recommend the best products to preserve the color and health of your hair. Happy styling!