Halloween is the time of the year when all kids are out for trick or treat ceremony. And I can assure you that every parent wants their child to have a unique costume and Halloween makeup. But merely that isn't enough at all times. You must make sure that your child has a cool Halloween hairstyle. And that's exactly what we are here for today. Some amazing Halloween Hairstyles for kids and for the toddlers that are perfect for Halloween costumes.
1. Eye Braid
This is such a creative take on bubble braid. You can follow this photograph for inspiration and insert some plastic eyeballs into the bubble braid to make it look like bulging monster eyes.
2. Vampy Toddler
I am personally head over heels with this look. There isn't much of a hairstyle going on here because little vampy baby doesn't have much hair. But, there is this adorable bat hairband that is giving the vampire look. If you baby has more hair then let it loose and add this hair accessory to finish the look.
3. Pumpkin Hat
We again have a minimalistic yet adorable hairstyle going on for us. The baby's hair is all natural and hardly styled but this pumpkin hairband is feeding the Halloween spirit.
4. Spider Web
This hairstyle is a very creative take on crown braid. The parent or hairstylist has turned the crown braid to make it look like a spider web. The added spider accessory is the cherry on top.
5. Witch Baby
Witchy baby the real baddie this Halloween season. The bright colored hair is a necessity for witch costume but don't worry, it's a wig. You can match the colour of your wig with the colour of your lipstick.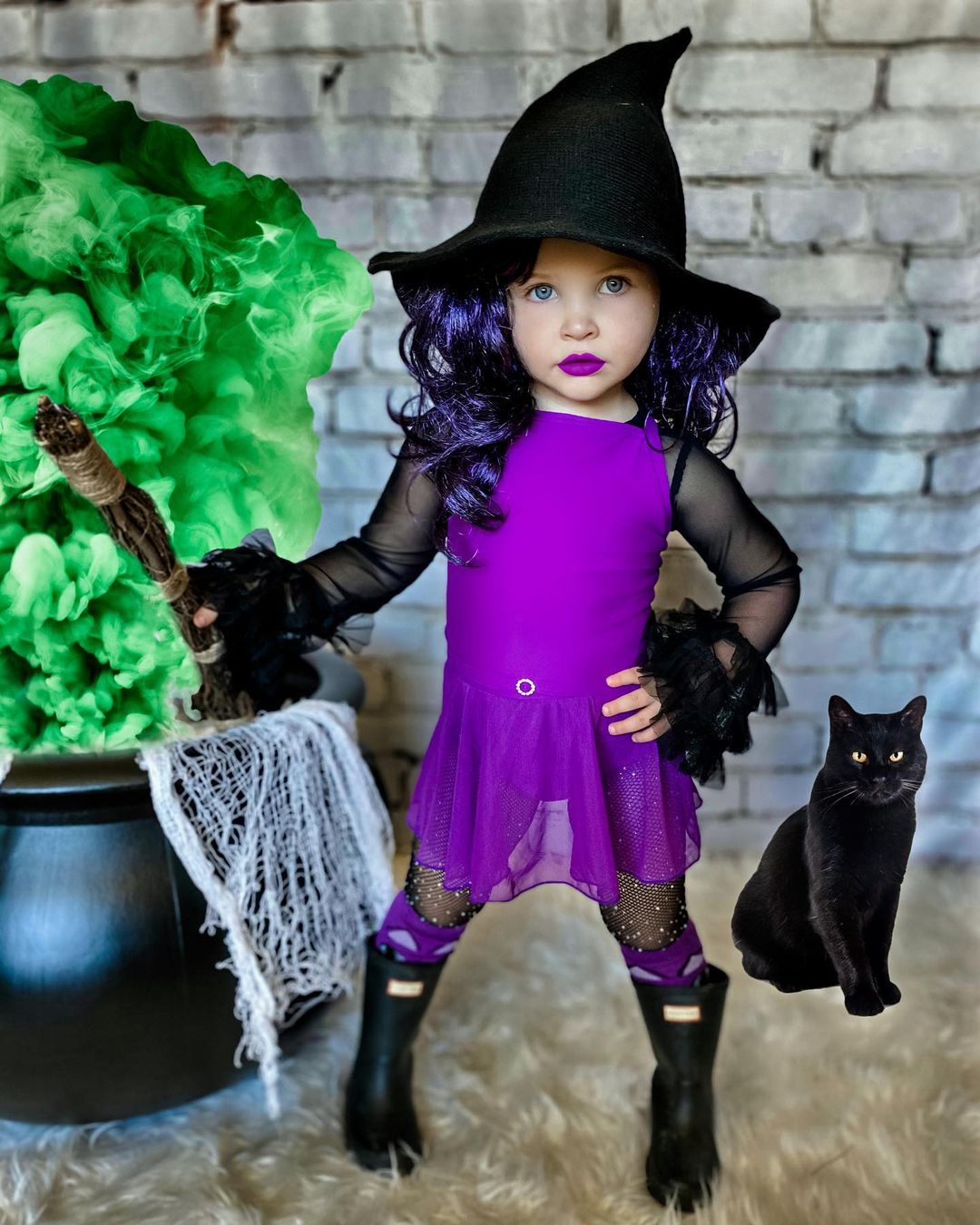 6. Spider Trail
Braiding just never disappoints me. These braids are merging into space buns and added Halloween themed hair accessories can improve the look even better.
7. Clown Bun
Clowns just have something naturally creepy about themselves, no offence, and there is even a phobia of clowns called Coulrophobia. The hairstyle for this look has to be messy and chaotic looking, full of teased backcombed hair.
8. Rock-star Kiddo
This is such an edgy look, even for the little ones. All you have to do is add some colorful strands to the hair and tie it into space buns or pigtails, even a high pony would work.
9. Pumpkin Patch Hair
Pumpkin hairstyle is inspired by Halloween's favorite, Pumpkin. Just make a smooth top bun and use some temporary colour to paint the bun orange.
10. Little Spider
This is yet another bun hairstyle. A top bun with some button eyes and long spider legs. This is an amazing last minuet hairstyle.
11. Pennywise the Clown
IT movie is among the most popular movies that has inspired clown Halloween look. The antagonist, Penny wise is a creepy clown with orange hair. You can use a wig if you aren't a natural redhead.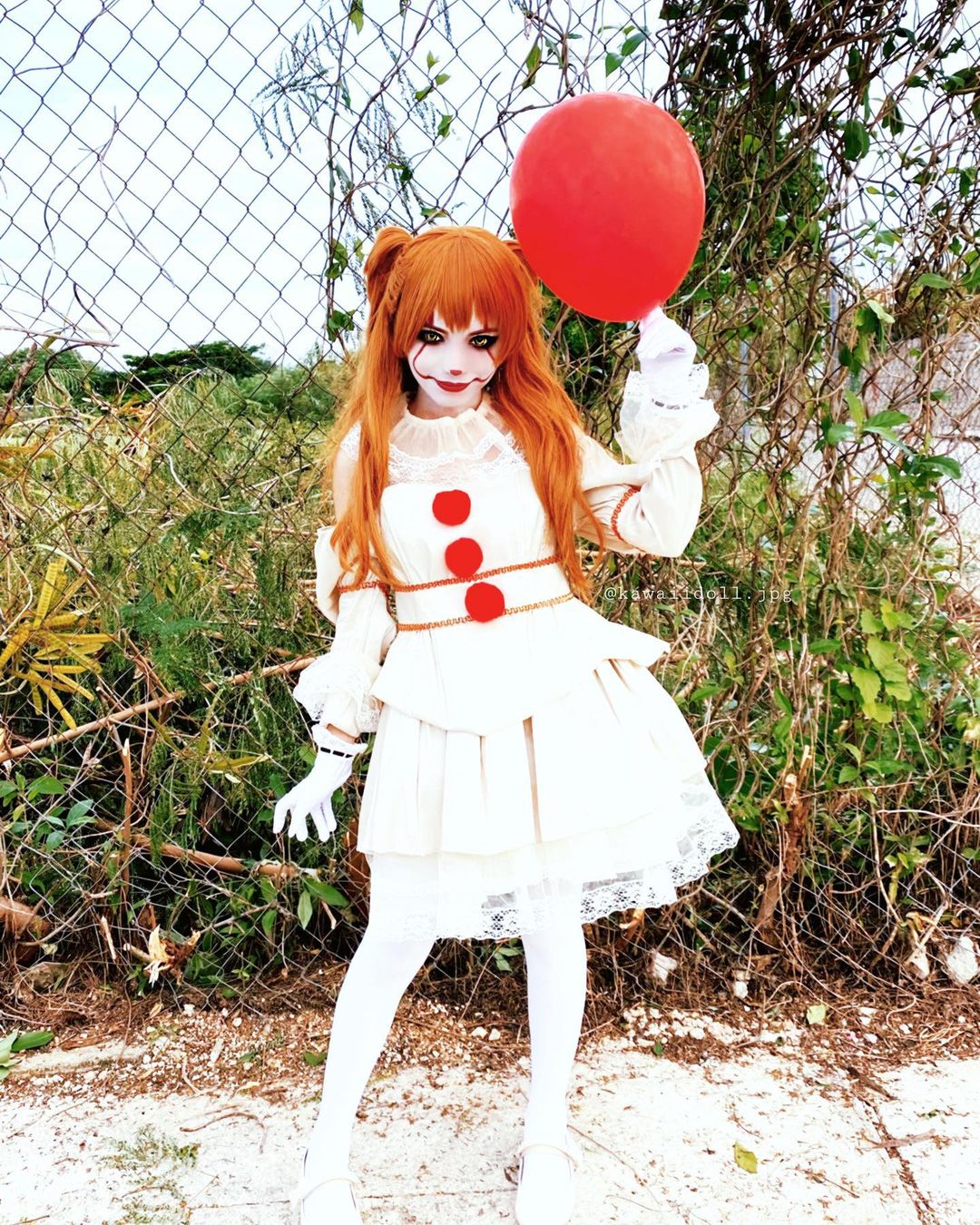 12. Sunflower Hair
This is a cute hairstyle that is not just adorable but also very easy. This is a sunflower bun which is just a braided bun with an artificial flower tucked in the middle.
Cornrow Halloween Braid
Cornrow braids are amazing, specially if you're from black community. Add some ornange white beads or the Halloween theme.
What should I use to smoothen out my child's hair?
Tip for styling kid's hair?
Make sure the hairstyle isn't too tight.
What is 3C hair?
3C is considered to be very curly.
What is 2B hair?
2B is considered to be loosely wavy.
When is Halloween?
Every Year on October 30th.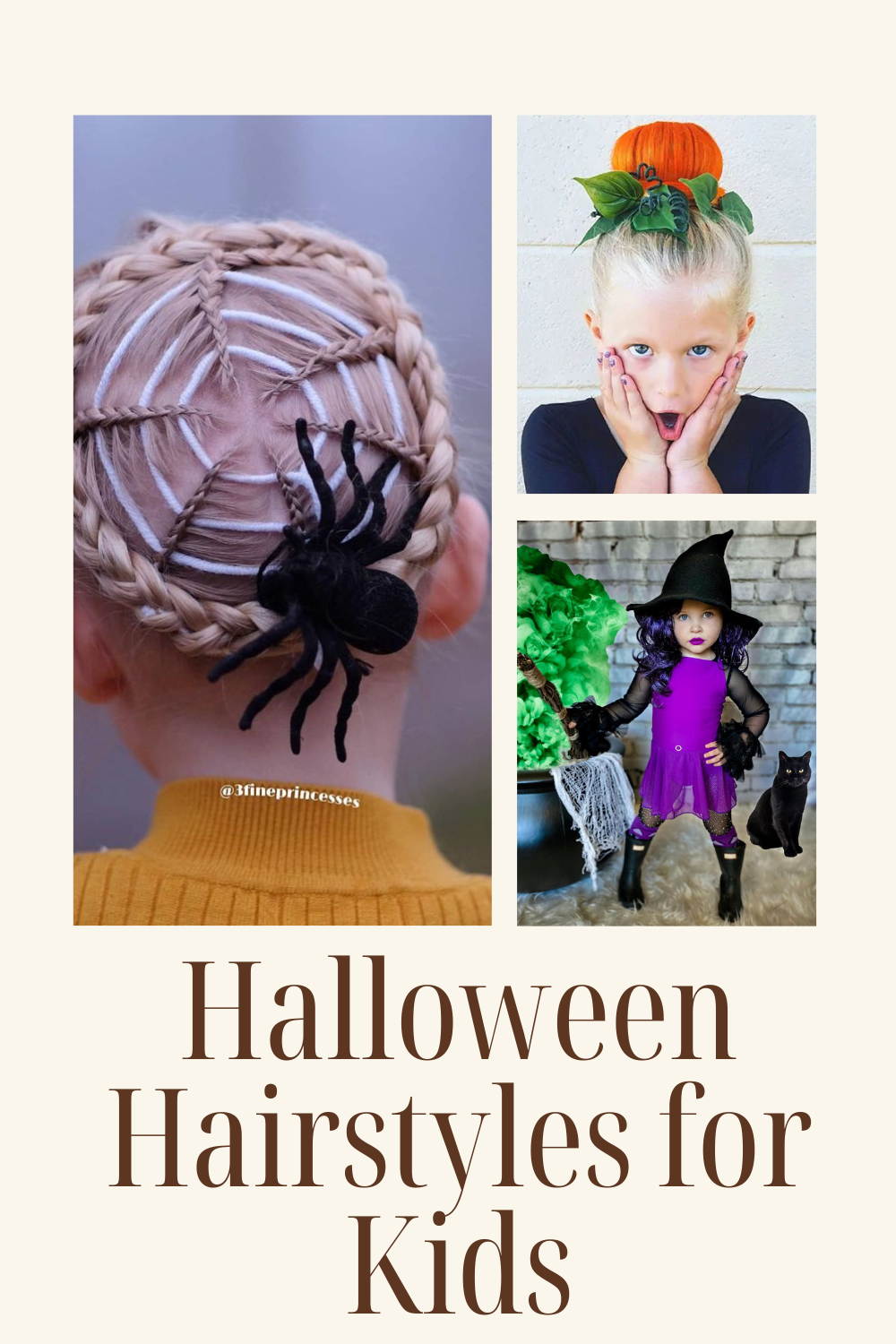 Other Articles