This design necessitates a few items, the majority of which you most likely already have in drawers and closets. Black tights or leggings and a black blouse are the foundation of a cat costume. Attach kitty ears and tail. Here are some amazing Halloween Cat Makeup 2023.
1. Classic Cat
Have you got 10 minutes and a black liquid liner? Great! You have a traditional black cat Halloween costume. Smokey eyes, cat-eye liner, you can't go wrong with black and gold eye makeup. You're done with black lipstick and cat ears.
2. Dreamy Cat
Soft lines and bright blush make the dreamiest cat Halloween makeup. A little white brightens the look without overwhelming it. Add a pearl cat-ear headband for more beauty.
3. Pink Kitty
Try a color-blocked design with bright pink accents to experiment with color without much effort. Add some spots to your eyelids or leopard-print cat ears for a playful look.
4. Realistic Cat
With a furry mask and electric-green contacts, this cat costume stands out. Get the look with dramatic cat-eye makeup and delicate pencil eyeliner to trace hairlike strokes around your hair and jawlines.
5. Witch Cat
Much time on WitchTok? This is your black cat costume. Purple and black pair wonderfully, especially with colored hairspray for a two-toned effect.
6. Glittery Cat
Who said cats can't shine? See those jeweled eyes. Combine your favorite iridescent glitter with a sharp black wing and thick false eyelashes.
7. Fairytale Cat
Blurred makeup, floral crown and fluffy lashes create a beautiful fairytale cat appearance. The makeup is cute enough for after Halloween.
8. Catwoman
Channel a comic book villain for a sultry cat makeup look. Since a cat mask does most of the work, focus on a piercing cat eye and deadly red lip instead of whiskers.
9. Ombré Lip Cat
Let this cat makeup idea remind you that ombré lips are always welcome. Use your best red lipstick and black liner to create this stunning look.
10. Technicolor Cat
Do you have some additional time? This Halloween costume embodies Lisa Frank. Enter a fantasy world where rainbow kittens have beautiful cut creases and futuristic highlights.
11. Cheshire Cat
Disney fans, this is for you. Make like Alice in Wonderland's Cheshire cat with purple face paint and a wide, toothy grin.
12. Mod Cat
Did you know cats smize? With sculpted cheekbones, draw a thick lash line from your bottom lid to create a mesmerizing feline.
13. Glam Cat
If you like Insta makeup, you can do this ridiculously gorgeous cat Halloween makeup: cut-crease sparkly gold eyes, two-tone lips, and lots of highlighter.
14. Space Jungle Cat
What if a typical cat is too basic? Here comes this look. Get your face paints (blue, white, and black) and tell Heidi Klum you'll gladly attend her Halloween party.
15. Smoky-Eye Cat
Instead of whiskers, use a deep smoky eye to maintain the creepy vibes. A dot of color on the nose gives the same appearance as a full face but won't smudge under a mask.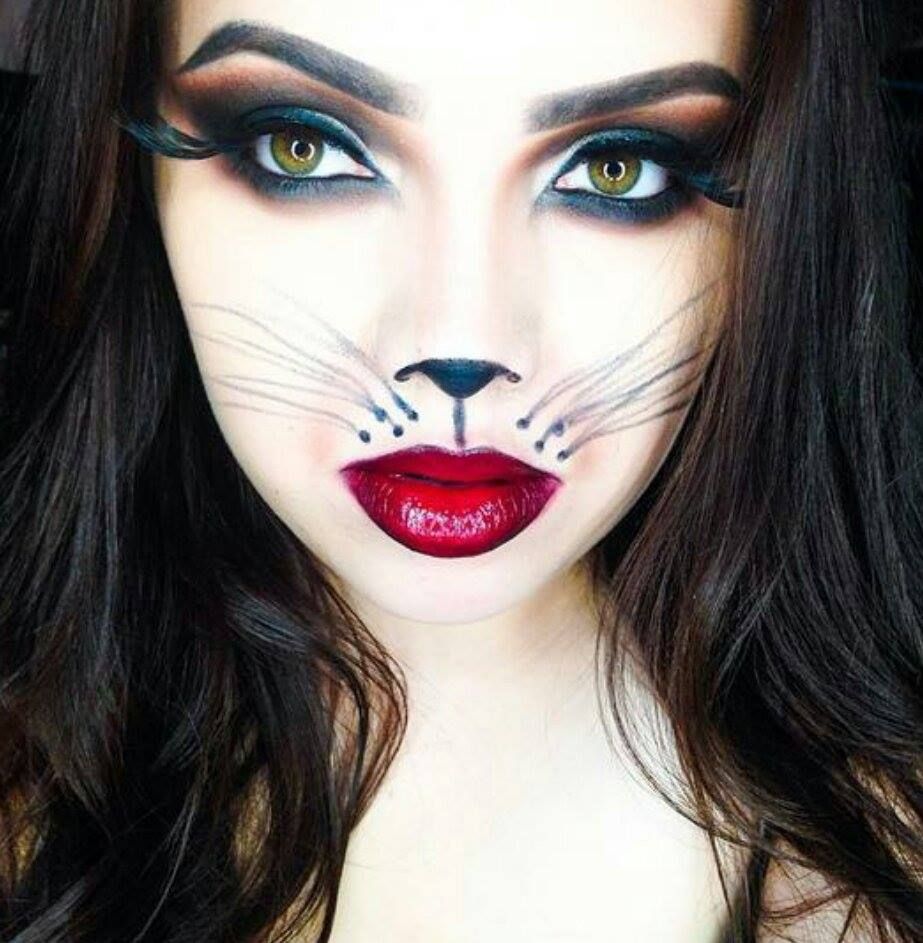 16. Cheetah
Does leopard print count as neutral? If so, add cheetah spots to your black cat makeup. A black lip and white liner finish the look.
17. Cat Valentine
Though it's not precisely the animal but hey! This idea is quirky. Get a red wig, wear a girly dress, and apply cute neutral makeup. There you go.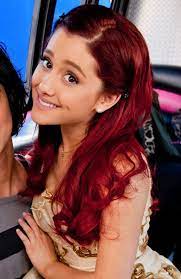 18. Ariana Grande's with Cat Ear
Again an Ariana Grande costume. But trust me; it's easy. Wear a black and sleek bodysuit that hugs your skin. Put on those black kitty ears and a high ponytail. Finish your look with bold eyeliner, fake lashes, and plump nude lip color.
19. Tiger
Tigers are just big cats. Use some orange and white face paint for the fur look on your face. Use the same warm tones and some black liner for the eye makeup for those whiskers.
20. Cat Half Face Makeup
We start with this half-cat design. Half of her face is regular; half is a glam leopard. Party makeup like this would be great. Recreate the leopard look or utilize a Halloween black cat.
21. Gold Cat Makeup
The next suggestion is gold cat makeup. The artist's gold glitter cat design and furious feline flick on her eyes make her look gorgeous. This can inspire a similar appearance or use silver glitter.
22. Bejeweled Cat Makeup
Are you looking for unusual cat makeup? This idea is for you. Cat staples like a black nose and whiskers are paired with dazzling diamonds. Gems make classic cats trendy. Fang-like ones are great. You may recreate any crystal cat look with this inspiration.
23. Quick Cat Makeup With Heart Nose
Our next makeup concept is adorable. The artist added a love heart nose to her feline eyes and whiskers. This is cute and unusual! Recreate this design, or try a pink nose for a cute kitty.
24. Creepy Cat Makeup
A spooky cat idea follows. This makeup is great because of the contact lenses and lengthy eyelashes. These would look great with any cat design. Halloween makeup like this is perfect. Online cat contact lenses come in any hue.
25. Classic Halloween Cat Makeup
Our next idea is based on the black Halloween cat. The artist wore cat contact lenses with black whiskers and a nose. We love this makeup since the whiskers are 3D and not painted. Whiskers like these are available online.
26. Elegant Silver Cat Makeup
This Halloween makeup idea is stylish. This silver cat outfit is elegant and charming. The Makeup Forever Flash Palette, Urban Decay Naked Ultimate Basics Palette, and Anastasia Beverly Hills Crush liquid lipstick were used.
27. Beautiful Cat Makeup
This Halloween costume concept could be ideal for looking cute. Her style includes a black nose, beautiful cat ears, and stunning feline flick eye makeup. This makeup is lovely for a last-minute costume.
28. Kitty with Blue Lips
Choosing a fabulous lip color can also make your makeup stand out. A fantastic example. Classic cat eyes, nose, and whiskers are in this makeup. The lips are gorgeous blue. As shown, blue is unique and stylish. This makes cat makeup stand out.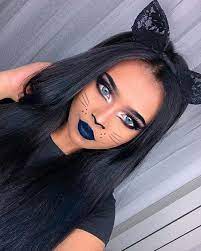 29. Wild Cat Makeup
Are you looking for serious makeup? Then see this. Smokey eyes with fur-like eyebrows. She has black lips and a cat nose.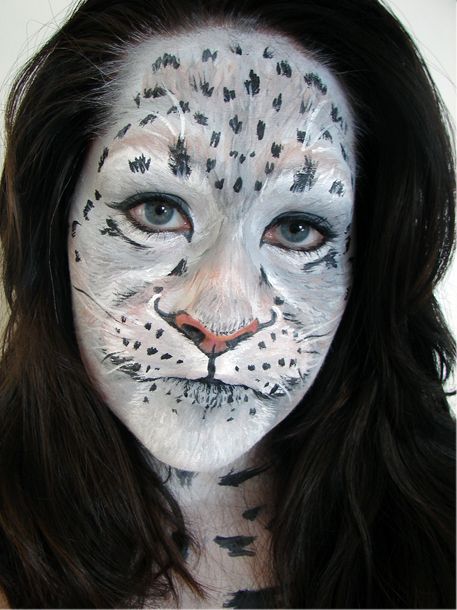 30. Colorful Leopard Makeup
Next, a charming and creative makeup idea. Glam eye makeup and a cat nose and mouth. A vibrant leopard print is also present. The colorful design makes cat makeup stand out and brightens the look. This is easy to replicate and suits everyone.
31. Gory Cat Makeup
More nasty and terrifying makeup ideas? Then see this. Leopard makeup with stunning feline eyes. The makeup artist created blood and scratches to simulate a catfight. This Halloween makeup is excellent. The page below has a tutorial and all the goods required to complete the look.
Other Articles