Among all the other Halloween looks, the cat costume and makeup is undoubtedly the most popular. If you are planning to pick the cat outfit and makeup this Halloween, then this post if just for you. A list of latest Halloween cat hairstyles. Pick your favorite.
1. Cat Bun Hairstyle
This Halloween cat hairstyle is just iconic. It has a close resemblance to space buns hairstyle with a slight difference. The structure of these cat buns are a little triangular, rather than completely round. This give an appearance of car ears and can be paired with many cat costumes and makeup.
2. Spiky Cat Ears
This hairstyle is not just an amazing fit for Halloween but it's also a major part of the cosplaying. The ears are intended to blend in with the spiky hair but at the same time, peak out enough to look like ears.
3. Dual Braided Cat ears
This hairstyle can be paired with a ponytail, pigtail, braid or bun. Just anything goes with these braided cat ears. I'm calling it dual braided cat ears because there are two individual braids, one over the other to form each ear.
4. Realistic Cat ears Hairband
These hairbands are adorable! They can be paired with any hairstyle and any hair colour. Once again, these hairstyles are also an important part of cosplaying. Overall, these ears can make up a really cute hairstyle. All the anime fans are going to love this hairstyle.
5. Wired Braided Cat Ear
If you have light colored hair, use a dark colored wire, if you have darker hair, use light colored wire. Wrap the wire around hair strands and shape it into cat ears shape. I definitely have to give this hairstyle some extra points for the creativity.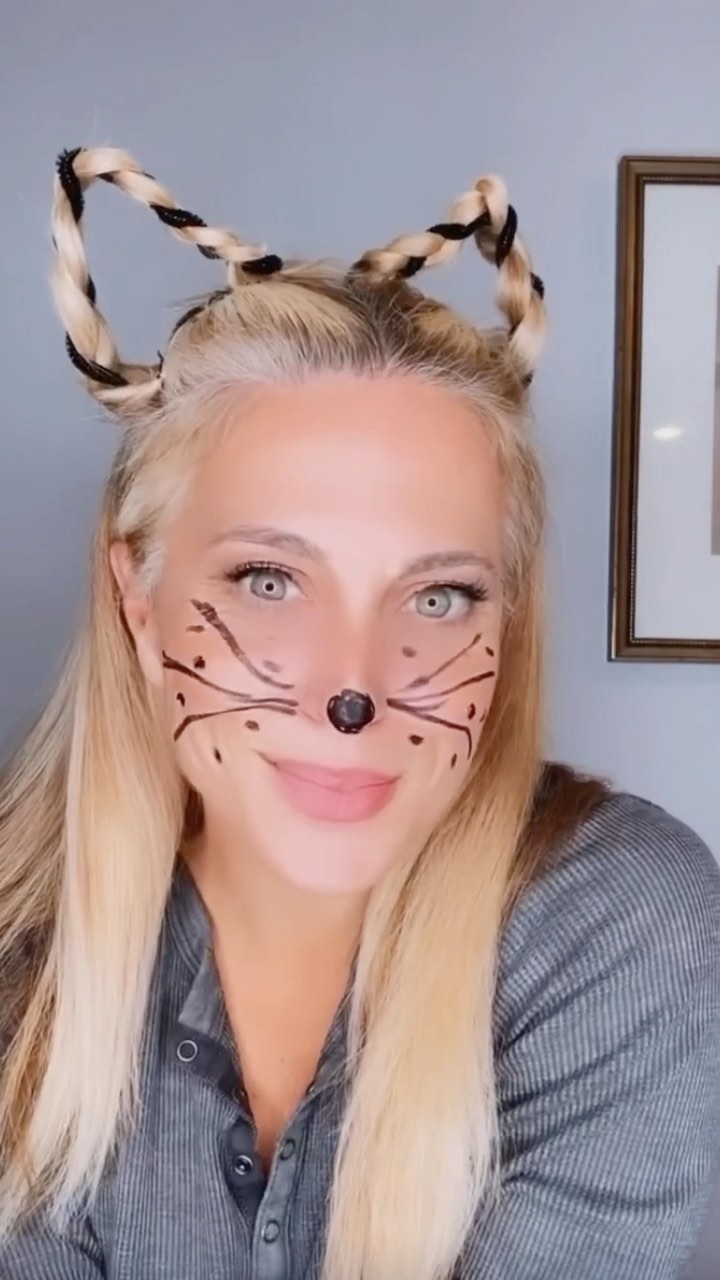 6. Leopard Ears
This hairstyle is very cute and effortless, you can also pick this for a last minuet hairdo on Halloween. Leopards are just big kitties, use a leopard ear hairband with some straight or wavy hair and you will be good to go.
7. Cat Woman Bob
This is an image of Bella Hadid as cat woman. Look at the fierce costume and the bold red lips, her hair is short which is peaking out of the mask. If you have a bob cut, you can definitely consider this one. This look is for the baddies and not the soft hearted because it takes bold feminine energy to do justice to this look.
8. Bubble Braid Cat Ears
Take a look at this adorable bubble braid topped up with shimmery cat ear headband. The platinum hair colour is giving me snow leopard vibe which makes everything even better. If you want the exact same hair look, but you don't have platinum hair, you can go for the wig option, rather than dying your hair for long term.
9. Tripple Braid Halloween Cat Hairstyles
I'm calling this triple braid because of the obvious reason, that it has three different braids. Fishtail braid, reverse crown braid and lastly, the braided cat ears. Also, don't hesitate before adding some cute cat themed hair accessories to amp up this hairstyle even more. A great example for this can be kitty hair clips, hair beads.
10. Delicate Braid Cat Ear
This hairstyle is good for kids, but if you have less voluminous hair then you can also go for it. It's a combination of braided cat ears with two dutch braids, making low buns. So, if you are looking for halloween cat hairstyles that suit every age group, then this is the best choice for you.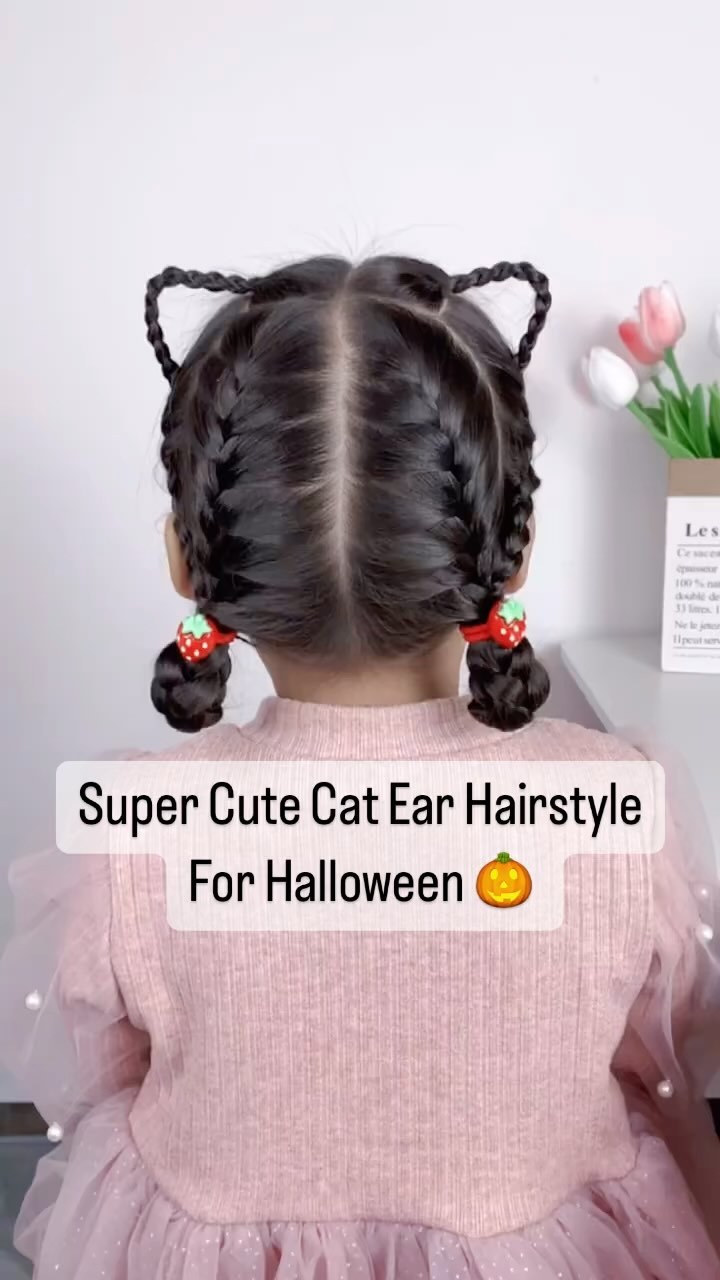 Other Articles