Hairstyles are the best things to contemplate about! Hairstyles are distinct and it astounds me that every hairstyle changes the whole look of a person. Isn't that just amazing? While talking about hairstyles let's put a light on hairstyles with the face shape. Every person is aware of how his/her face shape appeals and what would suit them the best. Here we are, going to talk about hairstyles that would look perfect and spell-bounded on heart-shaped face cut women. The most astonishing part is wide and broad forehead with a tiny, little, and cute chin. The shape in itself highlights the eyes and cheekbones. In other words, all heart-shaped faces, you are beautiful. Be it thick volume or medium volume hair, we have got hairstyles for all kinds of hair types you will ever jot down.
1. Bob Cut
I prefer to call it a "Bold Style". Not every woman is audacious enough to get this hairstyle and walk like a free-bird. I guess it is time for you to get this cut and have an alacritous personality. The bold style is suitable for all kinds of volumes, be it heavy or thin hair. In bob-cut, you can comfortably roam around by styling it either in a messy way or setting it up on one side with gel or pin-up. Bob-cut makes sharpens your face cut and give it a full-fledged area to look as alluring as possible. On the heart-face cut, you can go with subtle makeup. You're going to rock the show!
2. Side-shoulder Cut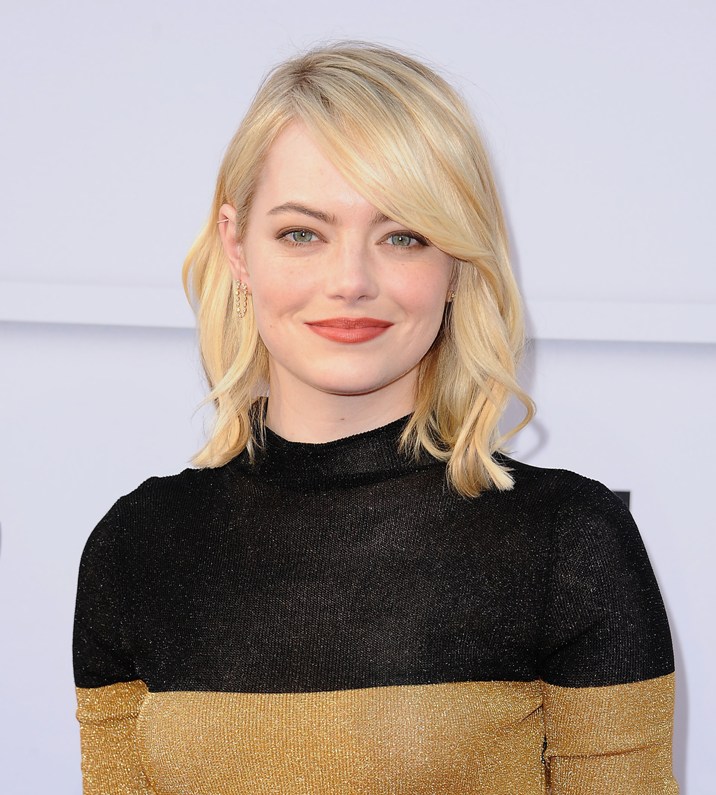 We all might not prefer to manage a bob-cut. Well, to look astonishing and make people bewildered, this is a perfect hairstyle for you. If you have medium volume hair, then this could be your personalized hairstyle. It is a simple cut with long-side fringes. This kind of hair type enhances your jawline. To curate a better style, keep hair back pinned from one head side and give a little wavy look on the other head side. The fringes could aid you in concealing a broad forehead.
This type of hairstyle is best suited for wavy-medium dense hair. The shoulder cut hairstyle would not make your hair look thinner. Make sure to thank us later for this!
3. Long hair- longevity Style
As mentioned before, we have styles for all types of hair. Here comes a style for people who love long hair. If you have a heart-shaped face, then this is going to be the "one" style for you. Trust me, you won't regret it. Be it wavy or straight hair, just take a heavy amount of hair from both sides (equally). Now, on each side, tie a braid and make sure that it is a roughly tied braid. Now make it hold with a rubber band and slowly twist it into a bun on both the ends. Comb your hair that hasn't been braided. Wear a chic and vibrant outfit with this. Tadaa! You are ready.
4. Bun Type

Heart shape face with long hair plus dense too! Trust me when I ask this question, how lucky are you? The benefit of having long hair is that you can curate any style from it. This is one of the plethora styles that you would like to form from your long hair. This is a loose bun with fringes on one side. Fringes are there just to give an appealing look on a broad forehead. Make sure to tie your bun roughly. You can have this style if you're going for parties or any other special occasion. Believe it or not, you're going to make people drool over you.
5. Curly Bob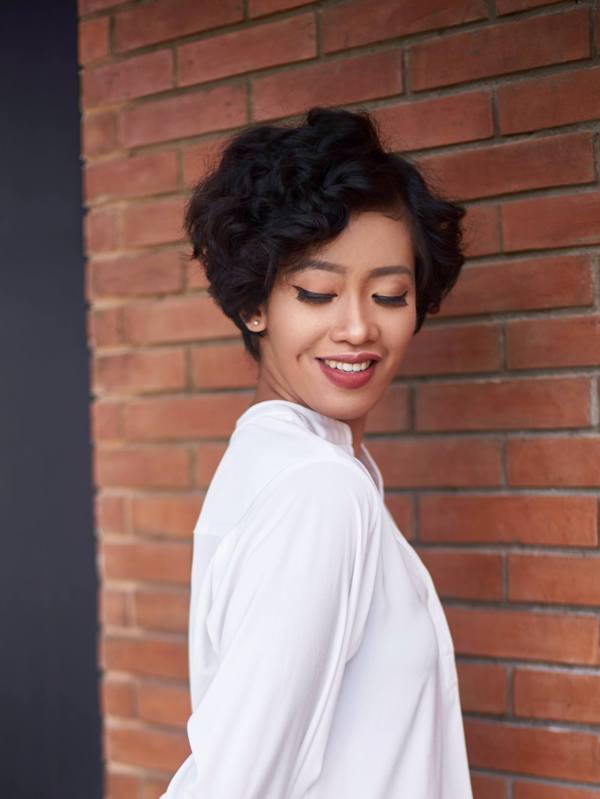 If there was a synonym of curly in the fashion language then it would be beautiful. Who won't want a hair type that is coiled on its own and stay in a direction without actually investing time? With a beautiful heart-shaped face and curly hair  you have won my heart!
If you want then you can have a bob cut that would make your overall personality look splendid. Make sure not to make it too short, let your curls fall, and give a beautiful outline around your face. You can get fringes, but that might look wavy and haphazard. What you can do is, get a long hair flicks in front, so that curls make its way from the forehead and give a clean face look.
6. Straight-Short style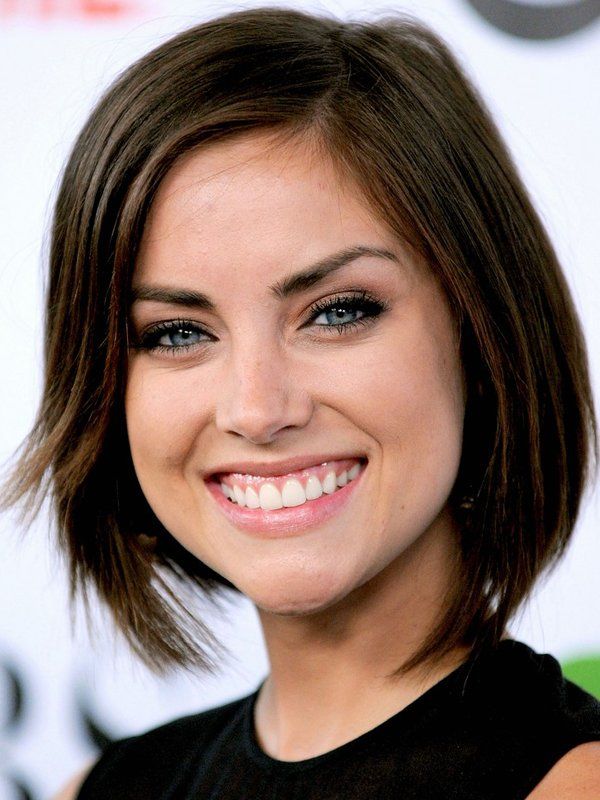 Coming back to straight hair, this could be your preferred style or I must say, a well-sorted style for your kind of face shape. The style is simple and you won't have to put much effort to curate it. The best thing to curate this kind of style is to get a laser cut. You're ready to become the cynosure of all eyes.
7. Fringe Style
Not everyone looks good in this type of hairstyle. With a heart shape face, I believe you are lucky enough to form this type of style. It will not only help you to conceal the forehead but also give a polishing effect to your jawline. The length of this style can vary between the jawline and shoulders. To give a more spell-bounded feature, get chocolate color highlights that would reach till the pointed edge.
8. Bowl Cut

Bold and bowl cut are akin to each other. Both are short and easy to flaunt. This type of haircut could go only with heart shape face as you have an advantage of narrowing down to a point. So be it long or short haircut, everything is just a cherry on top for you. This hairstyle is a little difficult to maintain as in this one, you don't have end no. of styles to experiment. It is just this one.
9. Shoulder Length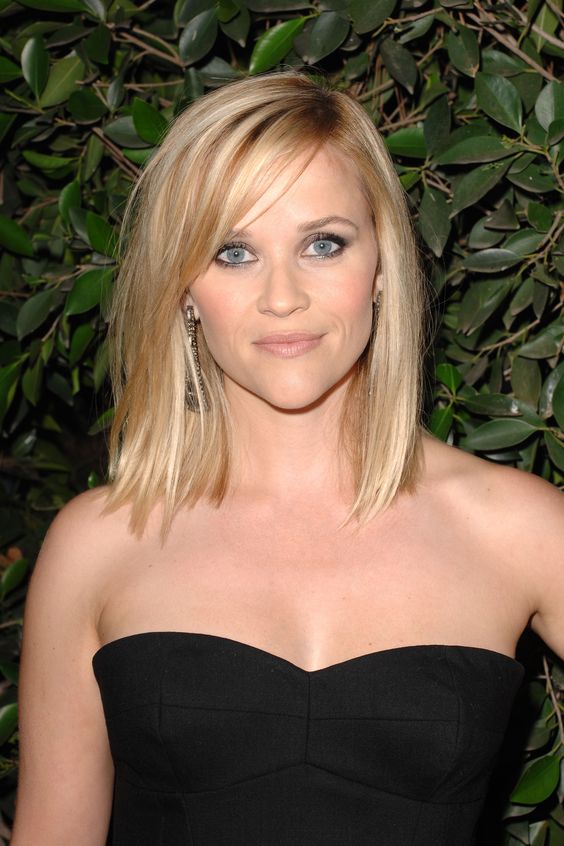 This is the perfect type of hairstyle if you're in a dilemma whether to keep your hair long or short. The shoulder length is always pleasant and gives a classy look. A proper step-cut till shoulder length would work as you won't have to put special efforts to hide your broad forehead. One side hair would be a perfect decision for all types of occasions.
10. Dense Short Hair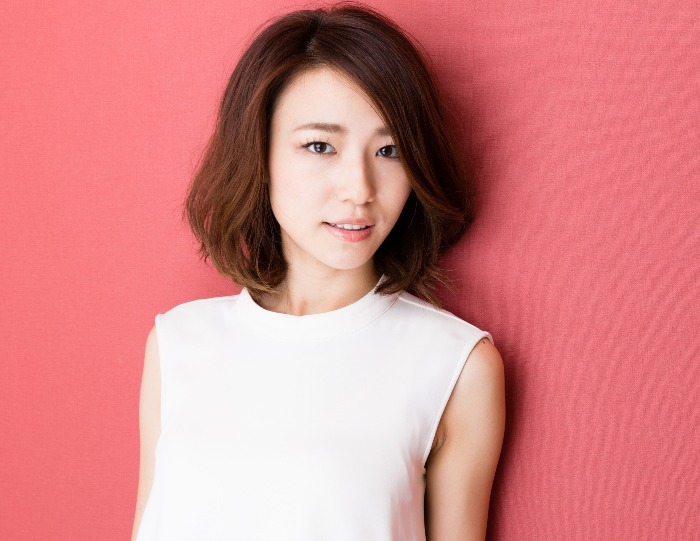 It just doesn't have to belong if you have dense hair or deep volume hair. You can always prefer short over long. Short hair is pretty easy to manage and it goes with all kinds of get up and occasions. Add on to that, if you are not comfortable in keeping fringes all time, then this is a perfect idea for you. Hair length till neck is preferable with a few long strands in front. That is not only appealing but you're going to captivate everyone with your look.
In conclusion, heart shape face has got the most perfections that God could ever give. The preferred hairstyle is short ones as it aids in making your jawline a highlight. If you prefer to keep long hair, then styles that keep loose strands or bun would suit you the most. Anyway, we believe in you. No matter whatever style you choose, you are going to rock the show in every way possible. Just look out for these styles, and get the best one.
Other Articles