The autumn season is finally here, and it's time to add sweaters, coats, and gloves to your wardrobe and style yourself with these. In this blog, we have some trendy and comfy Fall outfit ideas for you to try this season. So, let's explore and get inspired for your next look.
1. Sweater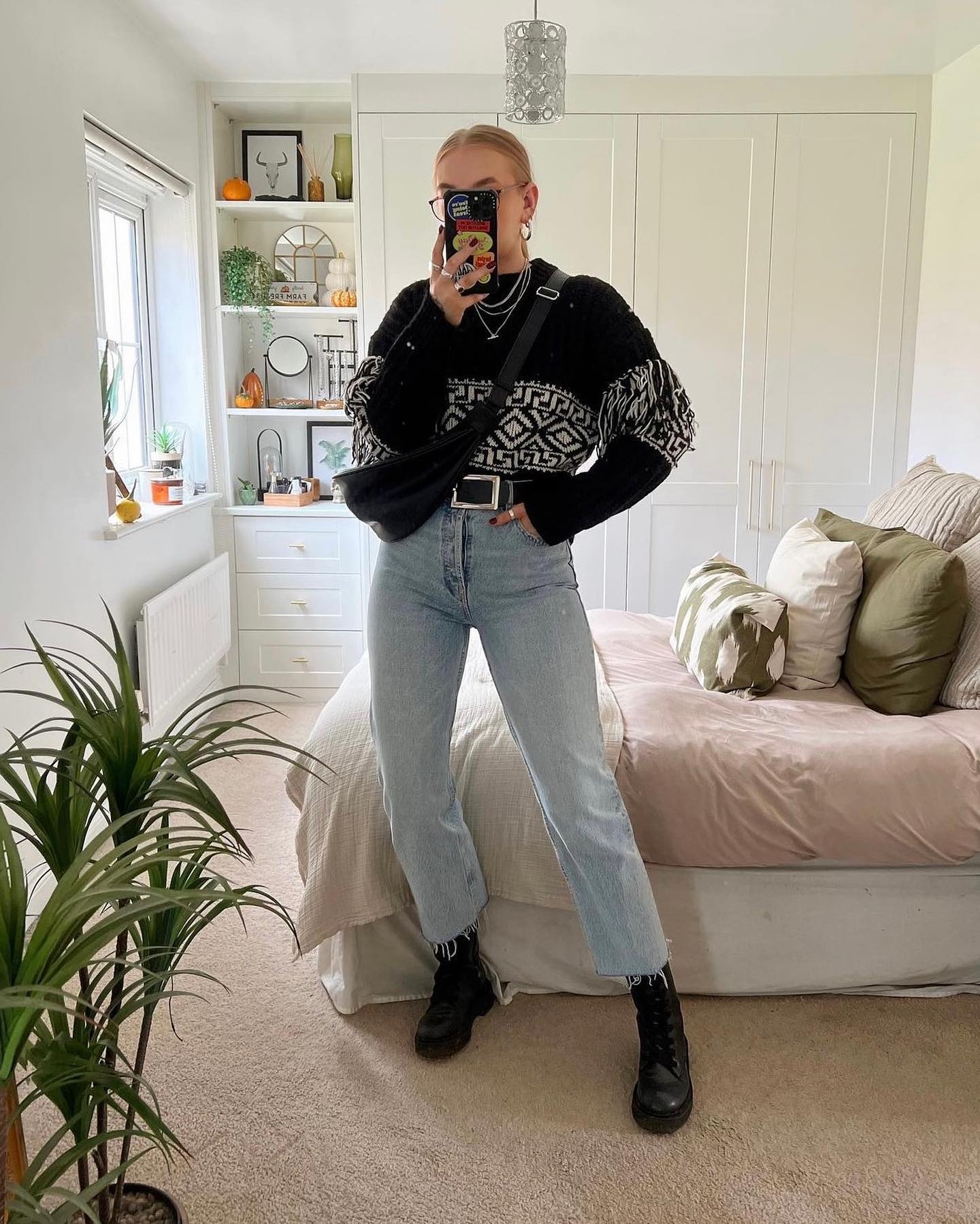 The sweater comes first on the list of our fall outfit ideas. It gives you a comfy yet cool look. Pair it with boots and jeans. Add gold accessories for a more stylish look.
2. Leather Pants
Leather Pants are such clothing that can instantly take your look from 1 to 100. Pair it with a deep-neck top and boots with a matching handbag, and you are ready to slay in this fall outfit.
3. Sweater Dress With Scarf
This is such a cute outfit for you to consider this fall season. A green sweater dress with a scarf looks good when paired with knee-length boots.
4. Plaid Skirt With Sweater
There are many ways to style a sweater, and one such way is pairing it with a skirt, as she did. Choose any plaid skirt and a sweater, be it oversized or a perfect fit. Finish your look with high boots and a low ponytail.
5. Wrap Dress
If you are planning to go out with friends, then look no further than this look with a wrap dress. Pair your wrap dress with boots and a small clutch while keeping your hair in loose curls, and you are good to go.
6. Ripped Denim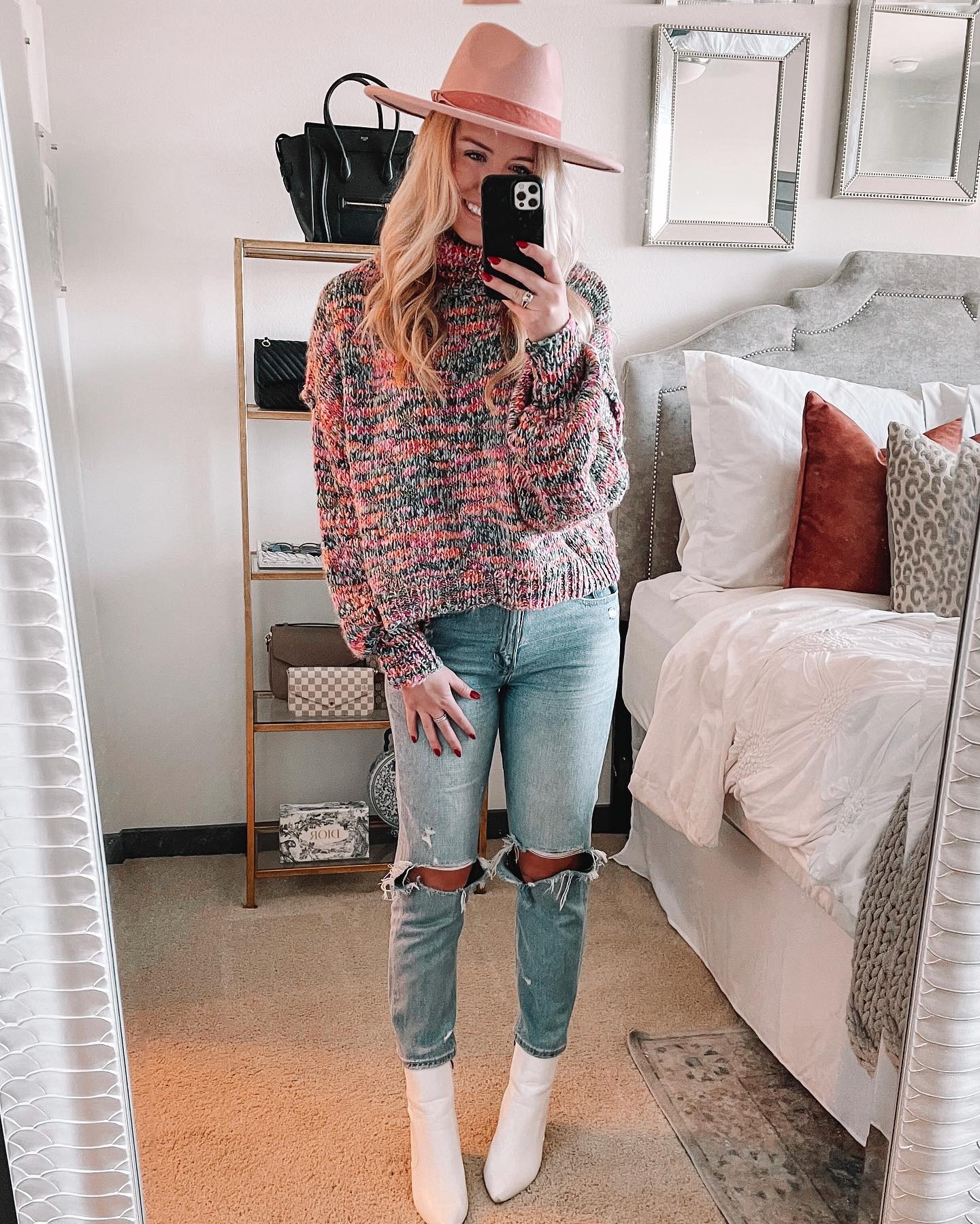 Get a comfy look with ripped Denim and pair it with a printed or patterned pullover. You can also add accessories such as a hat like the one she has, or you can also put on a cute beanie.
7. Black Dress
A black dress is a classic one that can be worn to any season, so why not fall? It's such a good option to consider if you're going to a party. Pair your black Dress with black boots. Just keep it simple, and you will still look cool and stylish.
8. Mini Dress With Boots
She decided to keep it simple with a short mini dress with knee-length boots and a hat for a fall outfit. You can also take inspiration from her look and create a look that suits your style.
9. Ruffle Top
I love the way she paired a ruffle top with a printed mini skirt and matching boots that go well with her outfit. It gives her a more feminine look. You can also style it with a long skirt or jeans for a more casual look.
10. Fall outfit with shawl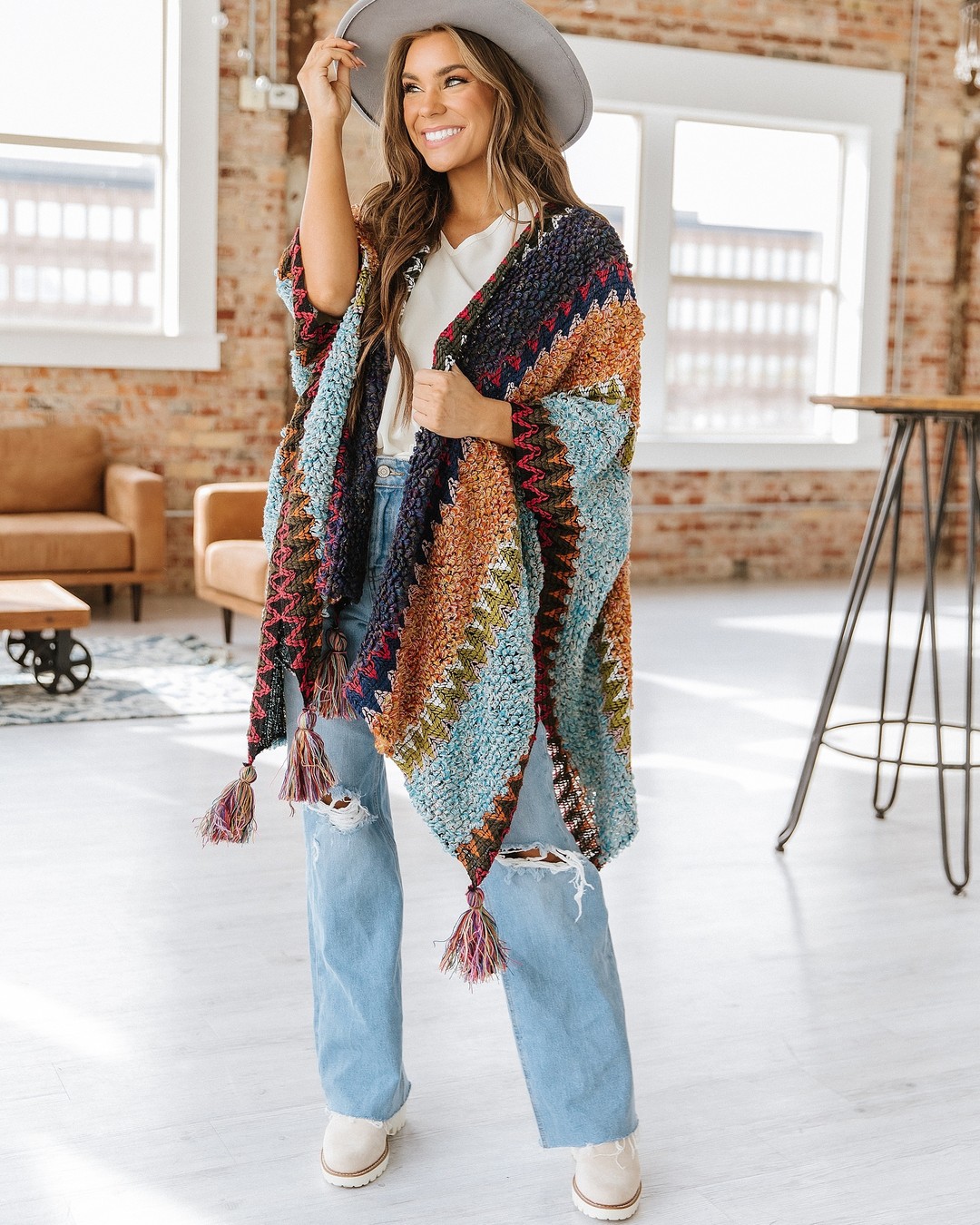 want to look casual yet stylish, so why take your favorite shawl and cover it over your shoulder as she did? Just wear a casual white top and blue jeans, adding a shawl for a stylish look with comfort.
11. Rib Knit Dress
If you don't have much time to spend to get ready, then wear a knit dress and pair it with minimal jewelry. Keep your hair in a low ponytail, and you are ready for the day.
12. Monochromatic Look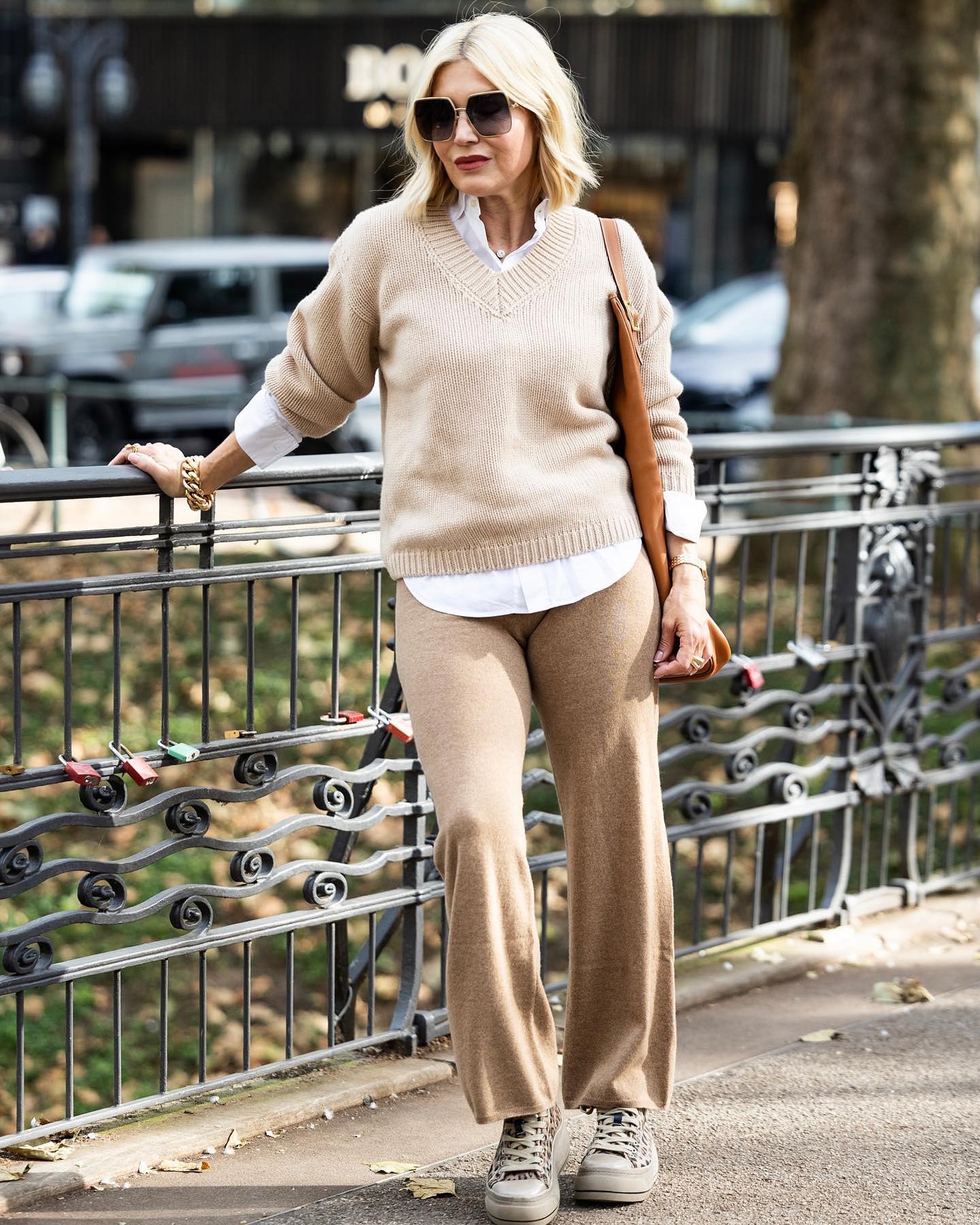 Try this monochromatic look as your fall outfit, which gives you a sleek and sophisticated appearance. Opt for warm tones like a camel for a polished look.
13. Fall outfit with Black
Wearing a black outfit can never go wrong. Look at how she rocked this all-black look with a jacket, leggings, a Top, boots, and some jewelry. You can also layer it with a coat or a statement blazer.
14. Midi Skirt With oversized sweater
If you are looking to style your midi skirt, then why not pair it with an oversized sweater like she did? It made her look beautiful just with a few things.
15. Casual Ovralls
This is a great option for this fall season if you want a more casual look. Throw on your overalls with a basic plain t-shirt and put your hair into a messy bun for a more laid-back vibe.
16. Fall outfit with Black Jeans
Black jeans are basic clothing that can literally be matched with anything. Here, she has a cute floral top on with black jeans. She finished her look with a black handbag and block heels.
17. Shacket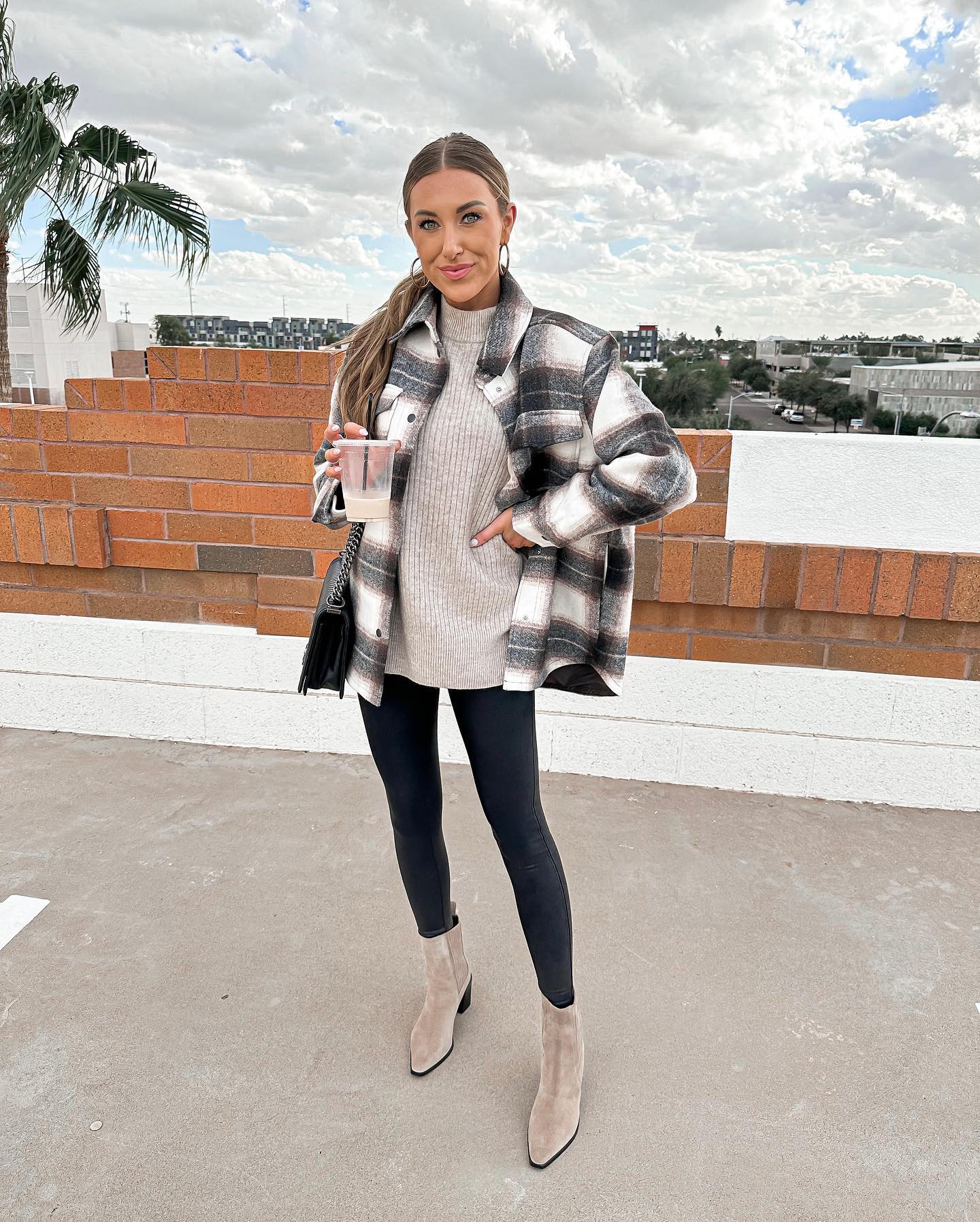 Look at how comfy and casual her look is. All she did was put on her shacket over her sweater and pair it well with leggings and boots.
18. Statement Blazer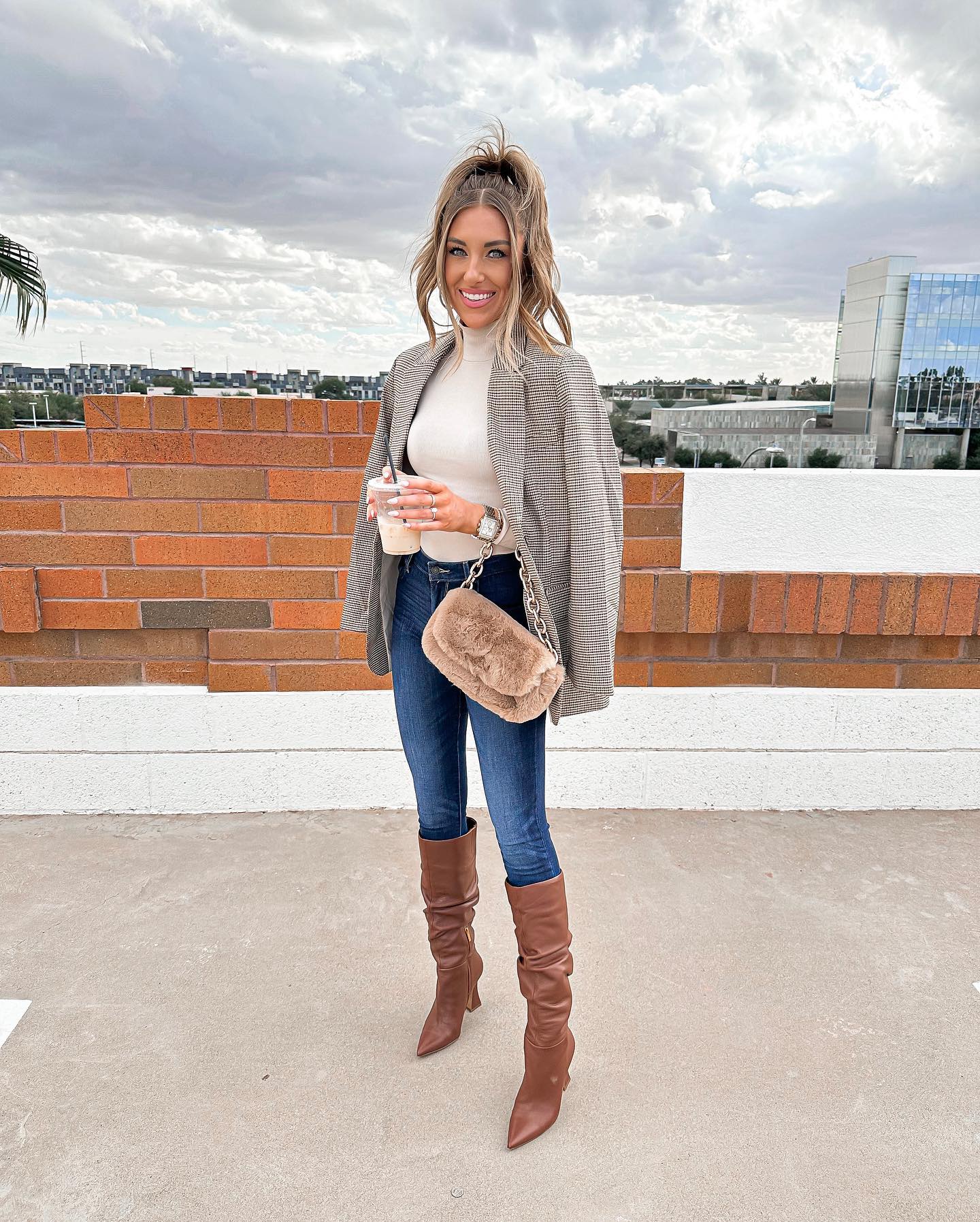 You can't deny that layering your clothes accordingly can take your look to a new level, just like the way this statement blazer is doing to her look. You can also put on your blazed over a basic dressing and choose minimal accessories.
19. Long Coat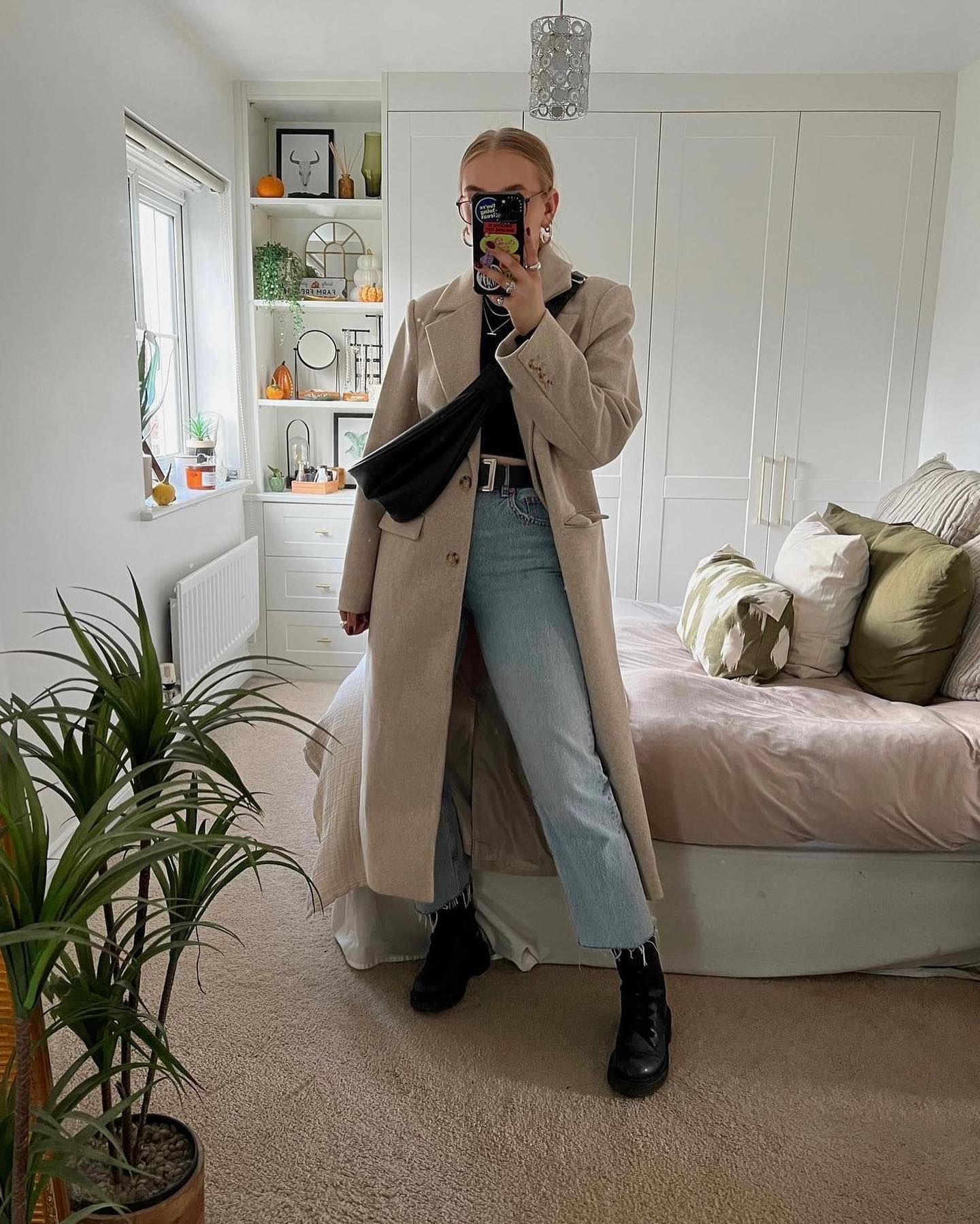 Opt for a stylish long coat that gives an elegant look to your overall appearance. Whether it's a trench coat or a wool coat, pair it with your Dress or jeans. It will be your bestfriend this season.
20. Plaid Shirt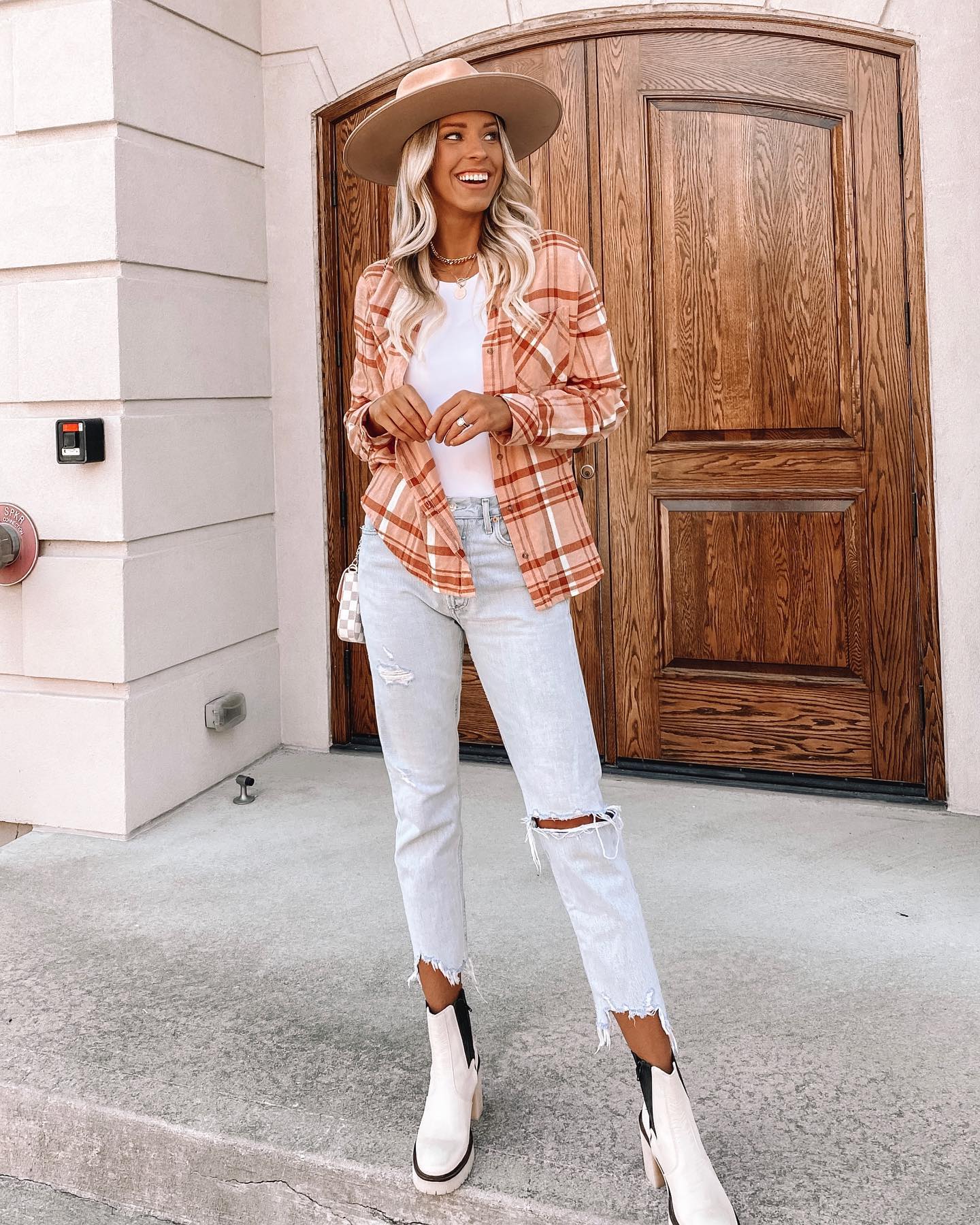 This is another casual look for you to choose as your fall outfit. A plaid shirt can never go wrong; pair it with your favorite jeans or leggings and roll your sleeves for a more laid-back look.
21. Slit Maxi Dress
Look at how cute she looks with a slit maxi dress. She styled her look with ankle boots and a hat. If you have a maxi dress, then don't think too much. Take inspiration from her look and create your own look.
22. Cowl Neck Sweater
Cowl neck sweaters give you a sophisticated look while keeping you warm. They look both chic and cozy. You can pair it with a pair of jeans or a skirt for a stylish look.
Other Articles