Howdy style freaks. From regular days to theme parties, fancy shows, music festivals and Halloween costume, cowgirl hairstyles are popular among people. And we have a collection of latest cowgirl hairstyles and even some evergreen classics that you can try. The length for you hair doesn't matter as long as you are following our hairstyle recommendations because we have something for everyone.
1.Two Braids
This one is a classic cowgirl hairstyle. Just two side braids with a cowgirl hat on. Effortless and it also protects hair from damage.
2. Beads In Braids
This hairstyle is holy intervention from god himself. The looks of it, the style, the vibe, everything about this is divine. Box braids with beads are a must try hairstyle for black goddesses and the cowgirl hat adds more to it. You can also try this with other types of braids and not just boxbraids.
3. Boho Twist
Boho hairstyles always look effortless and cute at the same time. These hairstyles fall more on the messy side of the spectrum. Here is a little twisted braid at the back, but majority of hair is free and flowey. A cute scarf or bandanna is used to secure the braid.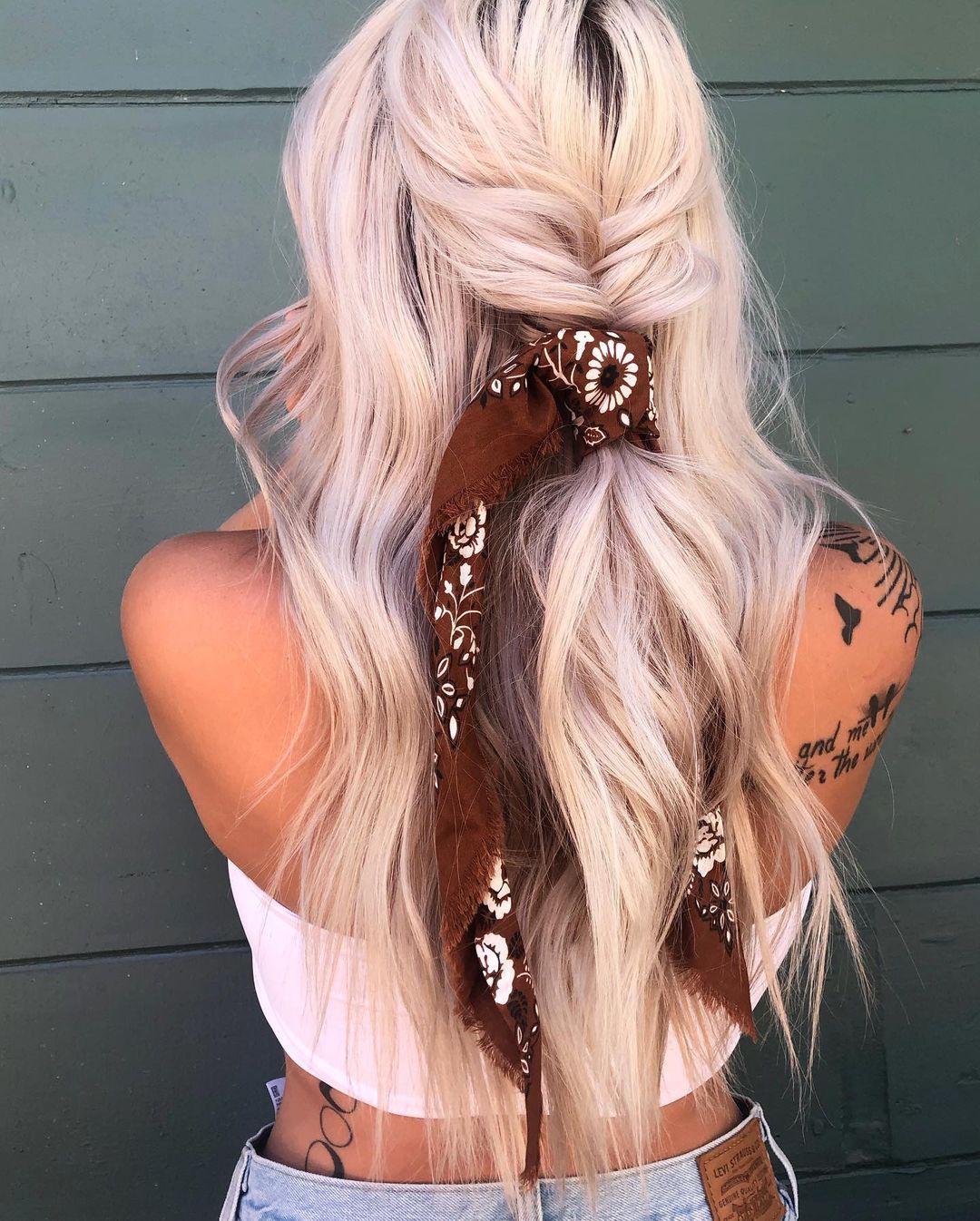 4. Infinity Braid
One of the coolest and sophisticated cowgirl braids that you  can try for yourself. From the looks of it, this hairstyle looks never ending. A combination of dutch braid and knitted braid together.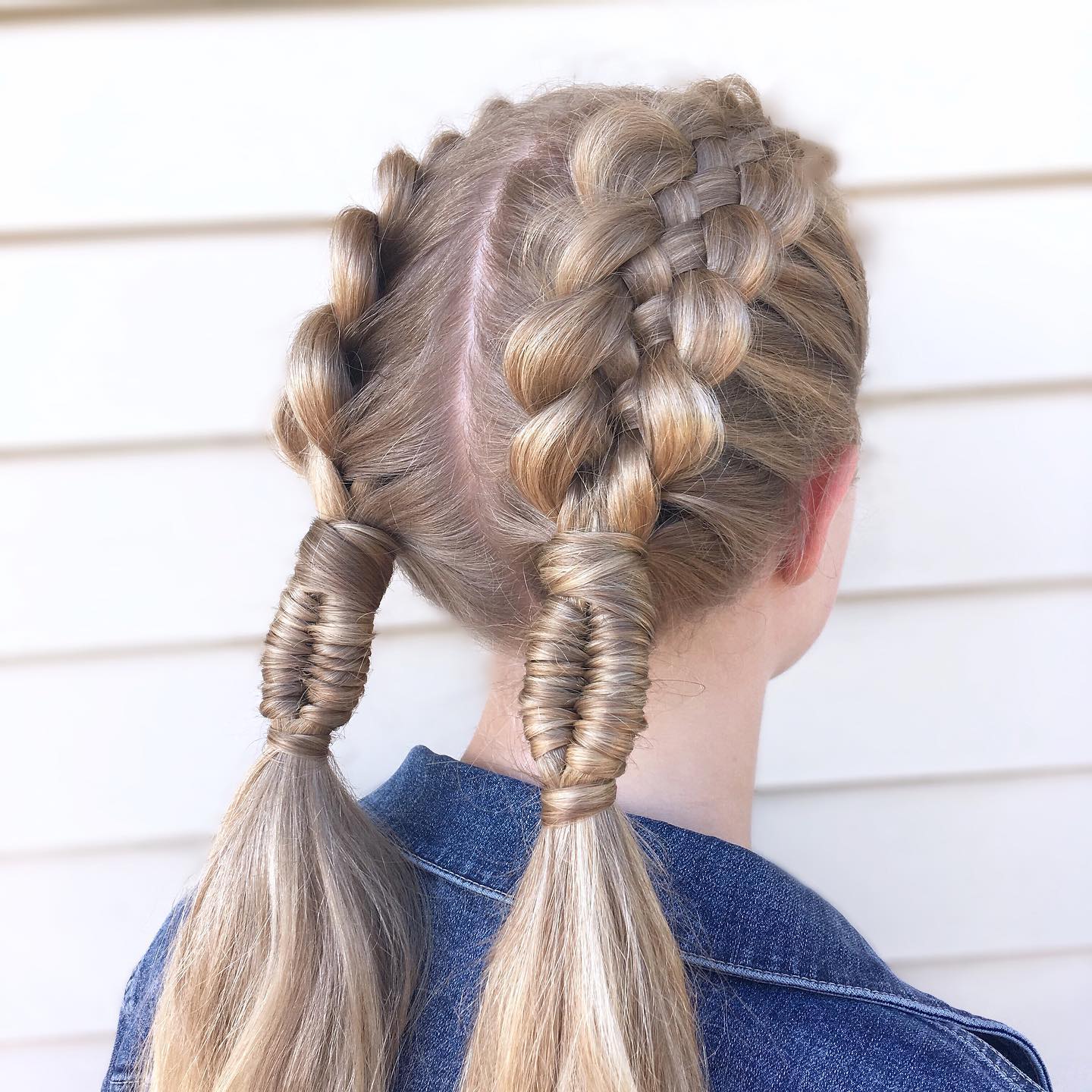 5. Classic waves
This is, hands down, the easiest and the most basic cowgirl hairstyle that you can pick. It's amazing for a last minuet choice. Just classic wavy hair, you don't have to braid it, or tie it in a bun. Let it flow, let it glow.
6. Boho Braid
Considering the fact that it's a boho hairstyle, it has to be messy.  But this braid gives enormous amount of volume to your hair and makes the braid look bubbly.
7. Bubble Braid
Boho braid makes your braid look bubbly, but how would you feel if your hair was braided into a bubble? This is exactly what this hairstyle is. There isn't much braiding involved. Just a little tying and pinching out the strands to give it the shape of a bubble.
8. Single Braid
Single braid beneath the cowgirl hat also looks very classic to the cowgirl look. The best part about this look is the fact that it's very easy to carry and even easier to make.
9. Knitted Braids
It's knitted braid because the we use more than 3 stands to make it and it looks like its been knitted. Also, you can either braid all you hair into this style. or leave out some strands to braid it half and half.
10. Semi Side Braids
This is also a semi braid but it's not knitted. It is the usual three strand braid that has been pulled out to make it look messy.
11.Pigtails
If you have short hair and don't know what hairstyle to make, then this simple and easy pigtail is the best choice for you. It is not only effortless but also stylish.
12. Knot Bun
Knot bun is so cool! if you are planning to style it with a hat, you can also wear it half up and half down.
13. Reverse Crown Braid
It's a reverse crown braid. The way you braid the crown in front, you have to braid it backward. It peaks out a little from underneath the hat and makes your look cool.
14. Twisted Braid
This is yet another braid that doesn't need to be braided. make these on both sides and accessories with a cowgirl hat to top it off.
15. Double Braid At Back
Double braid looks very classy and elegant but effortless at the same time. I'm getting boho vibes from this personally but it can be very subjective. To break  the hairstyle down; it's made out of two individual braids, braided very close to each other that it giving an appearance of a a single braid.
16. Micro-braids
Microbraids are difficult when it comes to the process of it, but very cool when they are done. So, if you have some time to spare and skill that it requires, go for it.
17. Tight Curls
Tight curls or what some people also call permed hair, are great for cowgirl hairstyle if you want to leave your hair open, without tying it.
18. Single Twisted Braid
This version of single braid is very cool. It looks more effortless than the normal three strand braid. This looks great with hat but if you want then you can also skip it.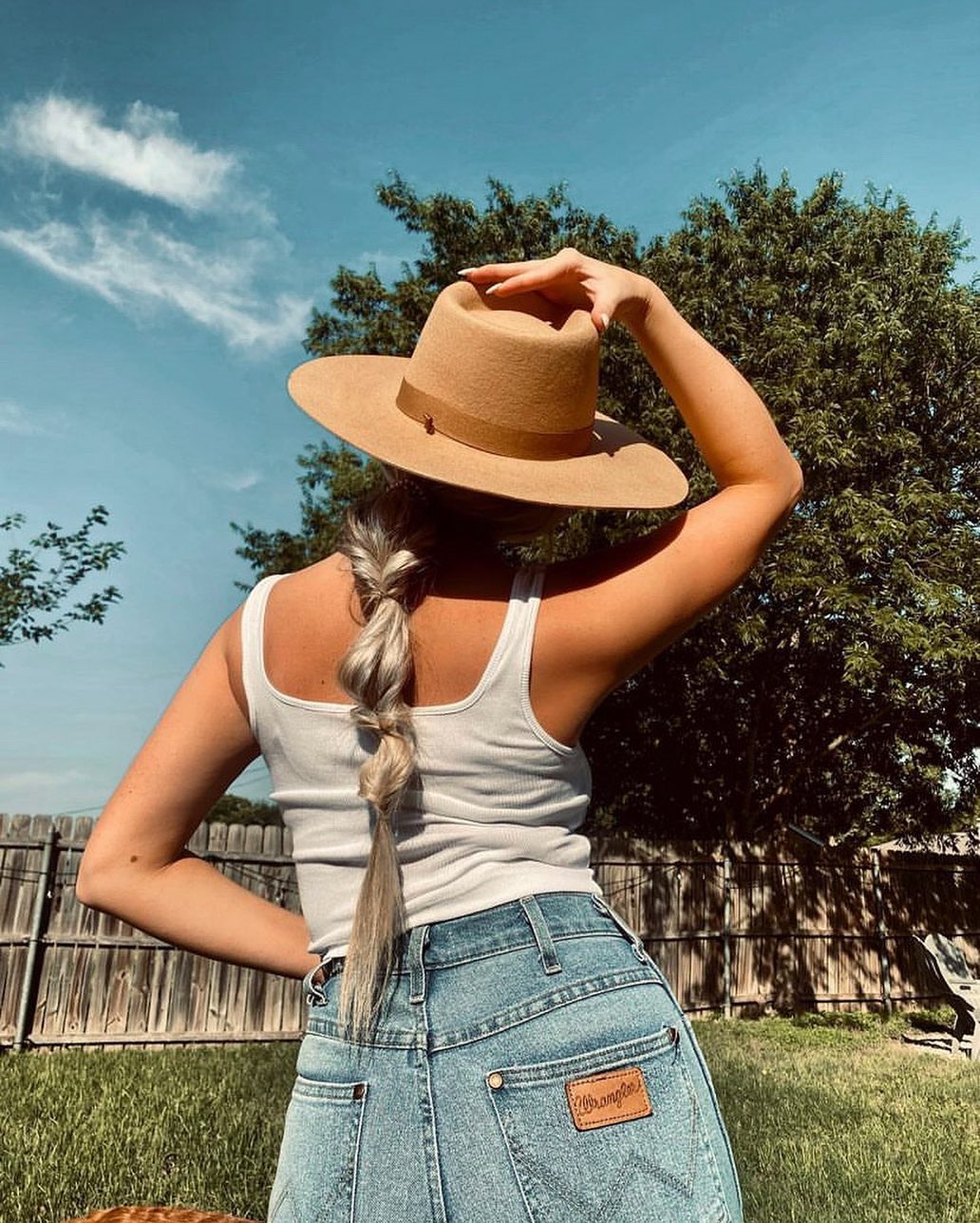 19. Dutch Braid
Dutch braids are beautiful with or without any hair accessory. In this case it is a hat! a cowgirl hat to be very specific. If you want you can also skip it, because dutch braids are beautiful as they are.
20. Messy Lower Bun
A messy lower bun is easy to achieve with the help of a scrunchie or any other hair tie. It's also very quick and easy to manage.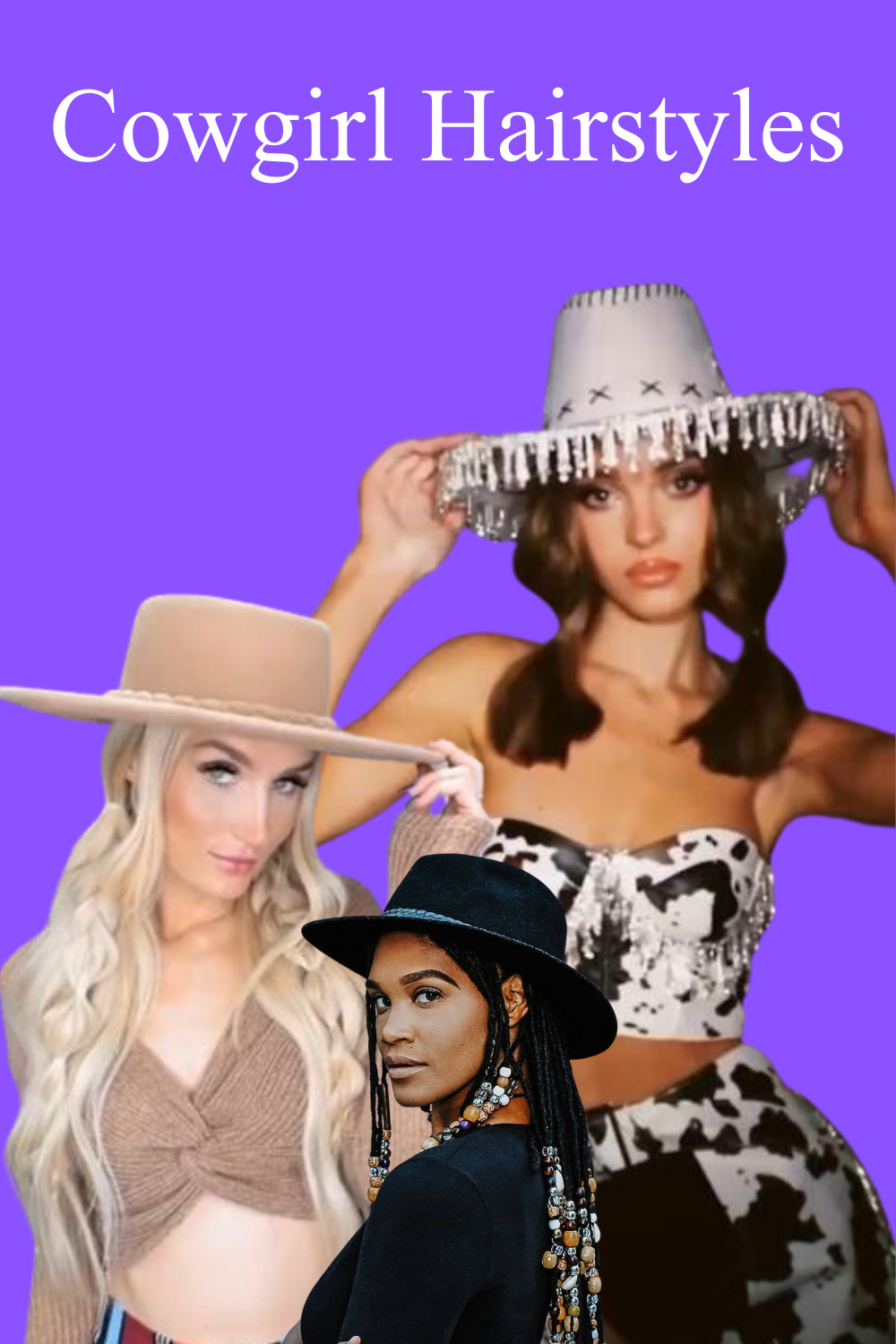 Other Articles