Can you fix your hair quickly if you don't have time to go to the salon or have it perfectly styled? You can, however, if you follow these few tips to help improve the condition of your hair.
The Short-term Solution
Many celebrities' favourite procedure is the oil mask, which Beyonce and Miley Cyrus use almost every night before bed. Stars admit that their hair looks shiny in the morning after such care. However, it takes a significant amount of time and effort to wash away any oil-based care in the morning, so an expedited alternative is unnecessary. Choose wisely what suits you better, like the three natural oils: Inca Inchi, jojoba, and grape seed. The main benefit of such an oil formula is that it absorbs quickly and does not weigh down the hair while adding shine and softness. If you don't have time to apply even a 5-minute hair mask, this oil will provide the necessary care.
Intensive Nutrition
Using a hair mask can solve many problems you would otherwise have to deal with when styling products. A mask is the best investment for girls with dry, porous hair that frequently frizzes and prevents them from creating a decent-looking style. To improve their condition, use a nourishing mask at least twice a week to smooth their texture and "fill" the damaged cuticle areas. It should contain ingredients like honey and lecithin to accomplish this. It's good if it also contains beta-carotene, which revitalises and manages hair. Hence, choose a product with an easy-to-apply uniformity that looks like a cross between a balm and a mask.
Thorough Cleaning
Girls with oily hair are too familiar with dandruff, itchy scalps, excessive sebum production, and a lack of volume. You can remedy them with a single product: a scalp scrub. It tends to get greasy too quickly for those who are oily, and a scalp scrub can give you that squeaky-clean feeling you've been missing. So, a scalp scrub enriched with peppermint essential oil, which provides a pleasant cooling effect can do that magic into your hair.
Organic Styling Products
Natural hairstyles aren't going away, so consider replacing your styling products with organic hair products, which are safer. So, the best option for curly hair would be a salt spray enriched with panthenol.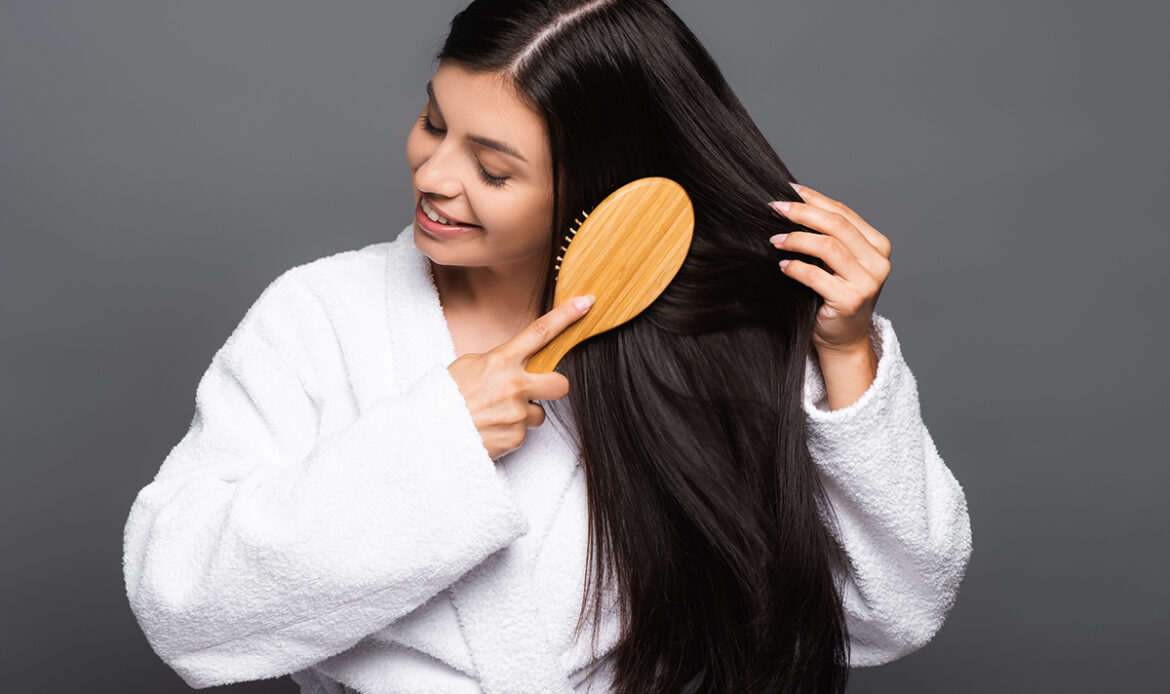 Express Concern
To quickly combat inflammation or oily shine, for example, you can find multi-functional skin care products that are easy to carry in your cosmetic bag. A serum for split ends should always be on hand for hair. A serum with oil consistency quickly solves the problem of protruding strands and improves the appearance of a ponytail or sloppy bun. It should contain a natural silicone analogue, broccoli oil.
Other Articles