Long-forgotten trends, as well as subcultures ranging from bimbos to emo and goths, are reappearing as a new generation of zoomers rediscovers the aesthetics of the noughties. And the latter has grown in popularity in particular. This is also visible in the beauty industry, where tuxedos, arrows, and darker lipstick shades are becoming increasingly popular. The gothic trend is also visible in the manicure, so we've gathered a few options for nail art in this style below.
1) OMBRE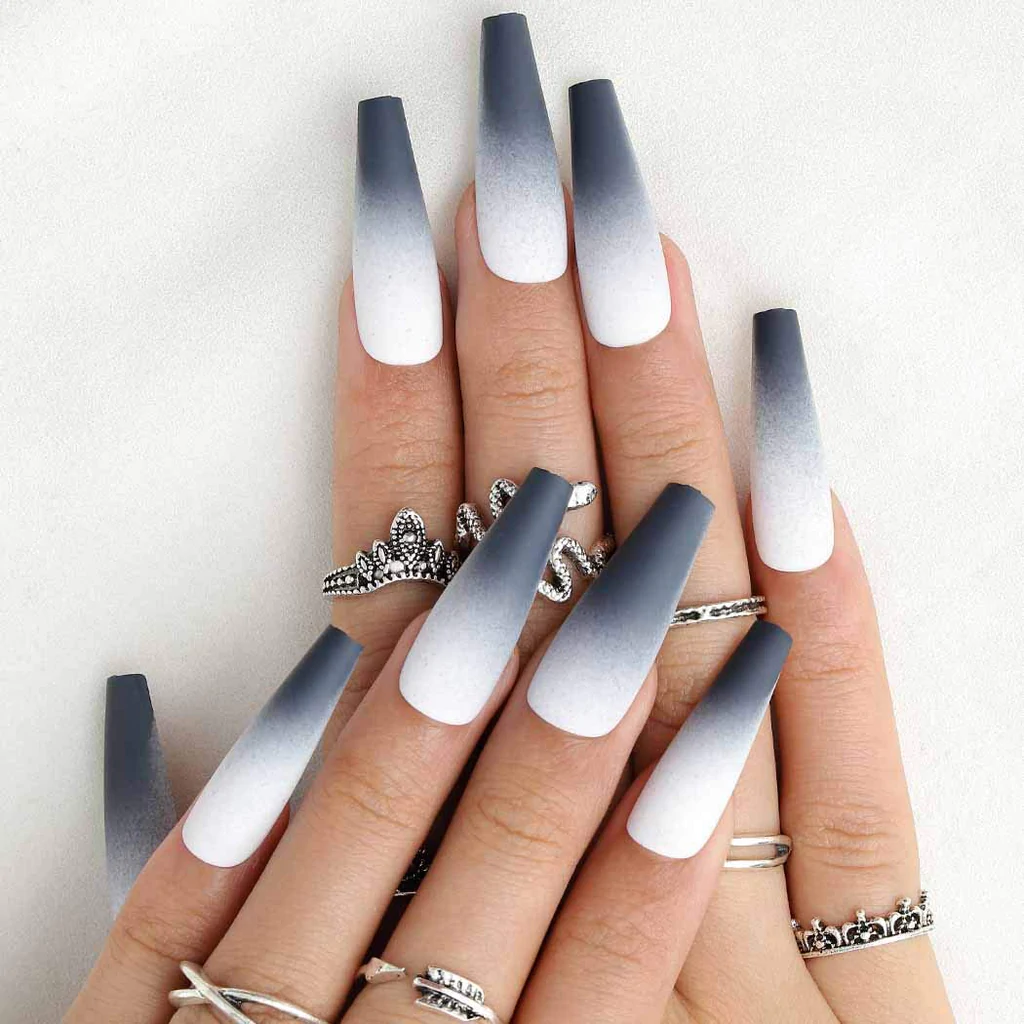 The first thing that comes to mind when I hear "gothic" is black. However, monochrome polish is dull, so ombré is a more exciting option. Stretching from black at the tip of the nail to nude, in the beginning, it appears gentle on the one hand but fully corresponds to the gothic aesthetic on the other.
2) AIRBRUSH
Airbrush or aerography as a nail art technique first appeared in the 1990s and 2000s, and it is currently experiencing a resurgence of popularity. You can use it to make soft transitions between colours and even stencils. The only requirement should be dark, gloomy shades.
3) FREEHAND
If you have faith in your master, try a freehand manicure. When a tattoo is not translated from a sketch and is drawn directly on the skin, this is one method of creating it. You can do the same thing with the nails. Allow the master to use his imagination and feel like a tattooist by making the primary colour black.
4) GOTHIC CROSSES
Crosses, roses, and stained glass are some of the most common Gothic symbols. And they're becoming increasingly popular in jewellery, such as rings, earrings, and pendants. So we see no reason you shouldn't incorporate them into your manicure, especially since 3D design is still prevalent.
5) VAMPIRE
Vampires who live in gloomy and tall castles always wear a black cape with a stand-up collar and scare people with their sharp fangs is another strong association with Gothic. They'd have red, purple, or black manicures if they had them. And the nails would be shaped like an almond or a stiletto with sharp tips.
Other Articles