How would you react if we told you that aloe vera has numerous properties that help moisturize, strengthen, and even speed up the growth of your hair? Not to mention its anti-dandruff capabilities. Believe us when we say it can work wonders for your hair.
If you haven't yet incorporated it into your beauty routine, here are why you should. Please continue reading to find out why this plant continues to cause such a stir in the fashion world and why the internet is flooded with DIY aloe vera masks like the ones we show you in this post.
What are the benefits of aloe vera for hair?
Did you know aloe vera is one of the most highly sought-after plants in the cosmetics and hair care industries? It's not a coincidence. A minor spoiler: aloe vera is a potent antioxidant and vitamin cocktail for hair. Its twenty minerals strengthen and prevent hair loss, and the natural enzymes moisturize the scalp and mane, so, Bye-bye, dandruff! A ten-point formula:
Continue reading to see if you can resist making it your new favorite:
1) Aloe vera for hair hydration
As we've said before, an excellent nourishing routine is your best ally in the fight against damaged hair. And what better moisturizing source than aloe vera, which contains a lot of water? Say goodbye to dry hair, which causes split ends, brittleness, and frizz. Can you ask for anything more?
2) Aloe vera for hair growth
Aloe vera, the unique gel found within the aloe vera leaf, contains enzymes and antioxidants that promote hair growth. Incorporating it into your hair care routine will significantly rejuvenate your hair follicles. These, in turn, are in charge of preventing alopecia and baldness. You're not going to bed without knowing one more thing. Should we go on?
3) Aloe vera as a dandruff treatment
The aloe vera plant significantly reduces scalp irritations and the uncomfortable symptoms of itching and flaking skin. In other words, it serves as an efficient natural treatment for dandruff, preventing its recurrence. What's the reason? Because it helps to keep the scalp's crude oil in place, preventing dryness. Next!
4) Deep cleansing with aloe vera
Aloe vera is a fantastic conditioner that leaves your hair soft and shiny and transports all the impurities and oils that accumulate in the follicles to the outside. This natural miracle occurs because this medicinal plant contains a mixture of amino acids and polysaccharides that cleanse and regenerate tissues.
5) Aloe vera for scalp relaxation
Aloe vera will be your greatest ally, especially on those days when you need to fade away from the face of the earth for a few minutes. Yes, you read that correctly. It is ideal for comforting muscle tension in your scalp because it has anesthetic properties. The popular stress-relieving secret: aloe vera + gentle head massage. Why not give your body a little treat?
How should you apply aloe vera to your hair?
The best way to experience the benefits of aloe vera on your hair is through a mask. Here are some simple homemade options you can make whenever you want to keep your hair hydrated, soft, and shiny for longer.
Mask made entirely of aloe vera:
For this super revitalizing treatment, you'll only need aloe vera pulp to give your mane a 180° twist. Tip for you: apply this natural mask immediately after washing your hair while it is still damp. Take the following steps:
So, gently and evenly apply the aloe vera pulp that you carefully extracted from the leaf to your hair with wet hair. Do not rush; work gently with your fingers or a comb. It's entirely up to you!
Allow at least 20 minutes for the aloe vera to work. Cover your hair with a bathing cap (one of those flattering ones) to help the product absorb and perform better.
Rinse your hair thoroughly with lukewarm water.
Important! Respect the minimum time of action for your hair to look healthy and absorb all of the properties and benefits of aloe vera.
Honey and aloe vera mask:
This aloe vera mask with a sweet touch of honey is the best solution for dry, dull, and brittle hair. These two natural ingredients keep your hair nourished, soft, and shiny. Examine it! Follow our instructions:
Extract the pulp of an aloe vera leaf, being careful not to prick yourself, and thoroughly combine it with two tablespoons of honey.
Apply the mixture to your damp hair from scalp to ends, just like the above aloe vera mask.
Leave it on for at least 30 minutes before rinsing thoroughly with lukewarm water.
Mask with aloe vera and eggs:
If you have damaged hair that needs to be pampered, this mask is for you. Aloe vera, combined with egg proteins, makes an excellent revitalizing treatment formula. It also helps to slow down hair loss. Take the following steps:
Combine four tablespoons of aloe vera leaf pulp and one egg thoroughly.
When the mixture is homogeneous, apply it evenly to your hair. Allow it to work for at least 30 minutes.
Rinse thoroughly with lukewarm water, and wash your hair!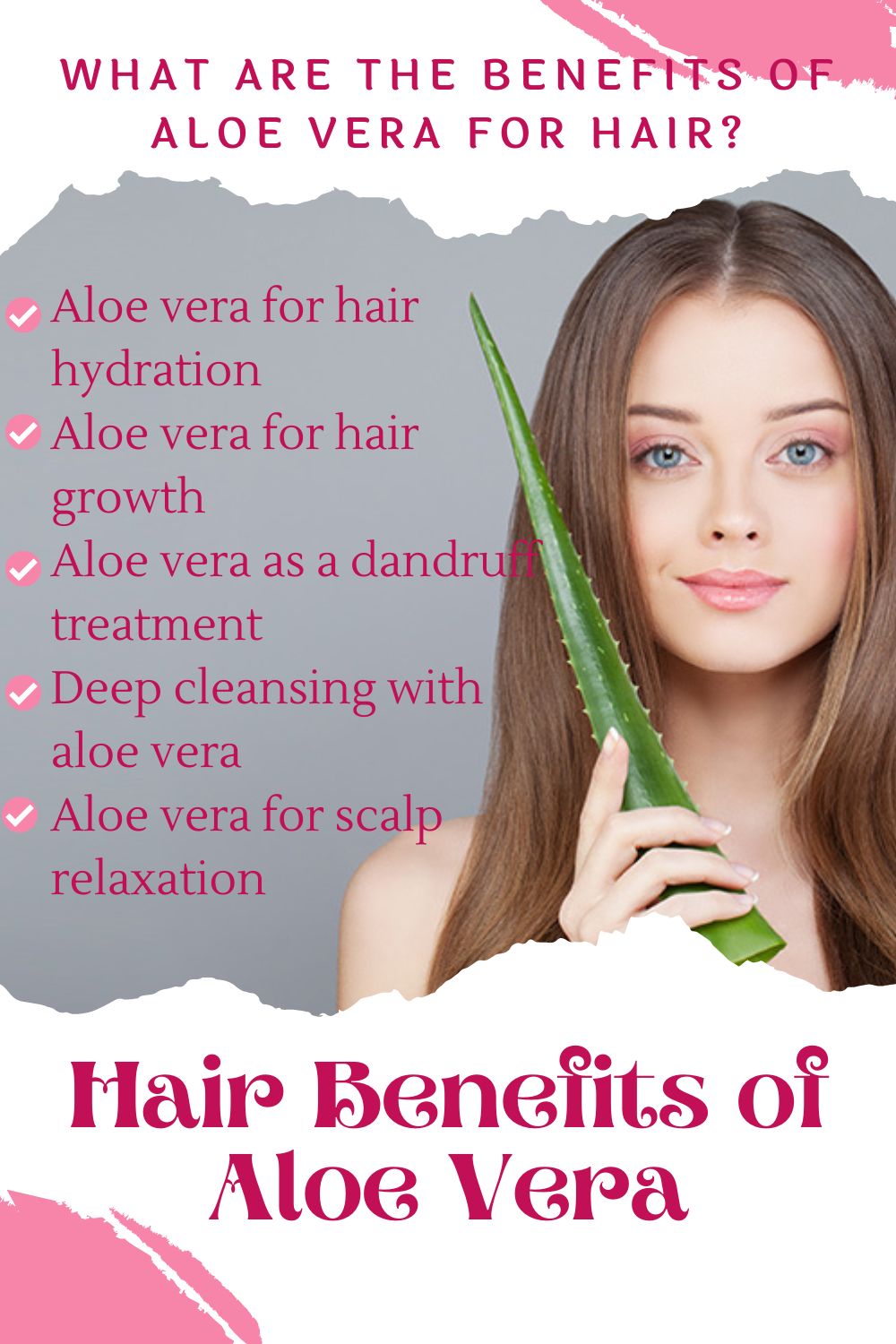 Other Articles