Indian men are aware of trendy hairstyles, which are not dissimilar to those found in Western cultures. Regarding boys' haircuts, you must exercise extreme caution and select a style that complements their face shape.
"Life isn't perfect, but your hair can be," they say. And we agree. In this day and age, men of all ages can wear a variety of hairstyles. Make your hair look great with these Indian boy hairstyles we've chosen just for you.
1. The French Hairstyle
Let's start with your favorite international hairstyle. This may be the one for those who are inspired by French hairstyles. With the hair up and a good beard, it's an entirely new look. This new Indian hairstyle has the potential to become popular among young Indian men. This trendy shag hairstyle, also known as the swag hairstyle, is trendy among young men who look cool wearing it with trendy clothes.
2. Spiked Up with a Fade
Consider this slightly spiky Indian boy hairstyle if you still work in an office or prefer a more professional-looking Indian hairstyle. It's perfect for men with short, thin hair because all you have to do is apply some hair gel!
3. The Spiky Curly Hairstyle
Is your curly hair a barrier between you and the world of fashion? Try the curly spike hairstyle, which is intended for people with curly hair. It is one of the best hairstyles for men in India and can be worn for both formal and informal occasions.
4. Men's Half-pony
Ranveer Singh is undoubtedly an inspiration for many young men regarding fashion statements and hairstyle trends. He raises the bar with his unconventional hairstyle looks. We also like how he imitated this half-pony hairstyle for men. If you want a bold yet elegant fashion quotient, this Indian hairstyle is the best choice for men of all ages.
5. Short and Curly Hair
If you have short, curly hair, an easy hairstyle for Indian guys is to cut it to a length all around. The "bangs" area is kept short to avoid getting in your eyes. If you have facial hair, it can help to round or frame your face.
6. Long-haired Men's Bun Hairstyle
Men with long hair can emulate another hairstyle by Ranveer Singh. In the last few decades, the Indian men's hairstyle portfolio has grown dramatically, and we love how our celebrities set the bar high. This men's bun hairstyle exudes hot spice and stunning good looks. We don't mind having a dreamy look like this, do we?
7. Faded Wavy Mohawk
This appealing variation on the traditional wavy mohawk has a thick and wide section of hair in the center. Apply a small amount of mousse to Indian men's wavy hair to achieve a texture and sleek look. A side part will help to define your face shape.
8. The Spiky Hairstyle for Men with a Receding Hairline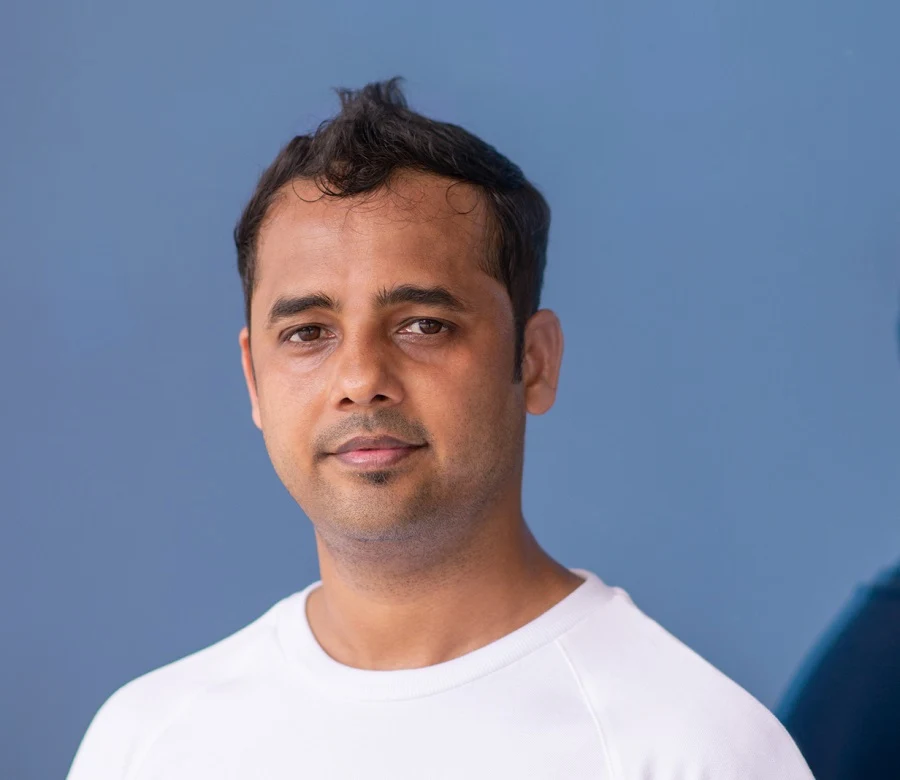 One of the best hairstyles for men in India is this short spiky hairstyle. And this is ideal if you want to impress someone quickly. It is ideal for the face structure and shape of most men in India. Furthermore, this short hairstyle for Indian men conceals any receding hairline.
9. The Crew Cut Appearance
Bollywood heartthrob John Abraham frequently wears this great look. This hairstyle symbolizes discipline. Because India is a humid country, this hairstyle will suit residents. The front of the hair is the longest, while the crown is the shortest. In India, it is one of the formal hairstyles for men.
10. Long Top with the Short Sides
A long top and short sides haircut are always in style. To be noticed the sides should be at least two and a half centimeters shorter than the top. To add texture to the long top, use a hair product to tousle it.
11. Mopped-up Look
This is also one of the most popular and popular Indian hairstyles for men with short hair. It is popular among Indian men, which is ideal because it gives the impression of a true boss. With this, you can look fabulous.
12. Wavy or Curly Bob with Middle Parting
Consider yourself fortunate if you have thick, wavy, or curly hair. All you need is a chin-length bob with a middle part to show off that texture. If you have curly hair, you can use a small amount of hair product to keep it in place.
13. The Messy Quiff
The quiff is famous these days and can be styled in various ways depending on hair length. Short, choppy bangs styled correctly resemble something out of a teen magazine. To finish the look, use gels or waxes to hold your hair in place and elegantly comb your hair from the sides.
14. Long Wavy hair
Long hair is gangsta, not to generalize. Extreme is the type of person who can pull off this urban look. Long hair is brave and attractive because it conveys an insubordinate meaning. Wearing such long hair demonstrates that it isn't just for pub brawlers; it has a soft look.
15. Messy with Bangs
Were you looking for a soft, romantic look straight out of a Bollywood film? There is no need to look any further. Create messy layers in your hair with a few bangs that you can style according to the occasion.
16. Side Swept Bangs
This hairstyle is ideal if your style leans toward the preppy and trendy side. This hairstyle gives you a modern and sexy look that no one can resist. Pin your hair in place with a bit of gel to give it a wet look.
17. A Perfect Pompadour
Bring back the classic 50's look with this pompadour hairstyle this year. This hairstyle can be found in almost every Indian office. This slicked-back hairstyle suits men of all ages. Combine this hairstyle with a classic modern cut suit and a high-quality watch to make a statement with this polished look.
18. Curly and Sleek
Curly hair can be a blessing in bad weather, rain, or wind because it stays perfectly curly. If you have curly hair, this Indian hairstyle for men is for you. You'll look fabulous with style and elegance. And this is how a wise person appears. You don't need any additional products or styling tools when you have naturally curly hair. Curly hair has a natural bounce, so there's no need to worry about frizz or volume.
19. Straight Messy Hairstyle
Most Indian men will look good with this medium-length haircut. And it's becoming popular among men in the fashion industry. It gives the face a youthful appearance and is the best hairstyle trend for young men. Also, this hairstyle looks good on men with straight hair and is appealing as hair fall.
20. Slicked Back Hair
Do you love wet-look? This hairstyle is for you; select a suitable gel, and even if you have short hair, you can achieve this look. For a celebrity look, you must apply gel to your hair and pat it on the back to get this slicked-back look.
21. The Straight Shag
This look has been worn well by many celebrities, including Shahid Kapoor, a well-known Indian actor. This look draws attention to the jawline and makes our face appear seductive. This look requires shoulder-length hair. Most of the hair will fall asymmetrically over the forehead in the front. This hairstyle will have medium layers in the back. It's a great hairstyle for Indian boys.
22. The Iconic Ponytail
Long hair can be challenging to manage at times. Try the Iconic hairstyle of "King Khan" (Shah Rukh Khan). Tie your hair into a low ponytail to keep loose hair out of your face while maintaining your bad boy look. For obvious reasons, this hairstyle is popular among celebrities worldwide.
23. Side Parted Short Hair
This is a typical male haircut. The short side-parted hair with a cropped side is flawless and shiny. This vintage look is appropriate for men of all ages, especially mature and experienced men who prefer this style. It's an excellent look for Indian boys.
24. Messy Haircut with Wavy Hair
If you have curly hair, this is an excellent Indian man hairstyle for short hair. The messy curly haircut inspired by Ranveer Singh best suits Indian men's hair texture and facial features. It's modern, bright, one-of-a-kind, and daring and doesn't shy away from making elegant style statements. Do you concur?
25. Backcombing with Prominent Sideburns
Sideburns are coming back among young Indian teenagers, and they're not going away anytime soon. This hairstyle is a significant improvement over the pompadour. Grow your sideburns and pair them with a classic hairstyle to stand out wherever you go.
26. Buzz Cut with Beard
If you're tired of choosing a hairstyle every morning, it's time to change hairstyle. The buzz cut is a popular hairstyle among young Indian girls. It is a low-maintenance hairstyle that you can transport anywhere. From work to parties and weddings, this hairstyle will quickly transport you through most of your life's events and occasions.
27. Crisp Recession Line
Feel free to have a significant recession line because it's trendy now. Make a geometric recession line in your hair to add a modern touch. Add spikes, a quiff, or a pompadour to finish the look.
28. Long Layers
Long hairstyles for Indian men are exemplary, refined, and contemporary. Essentially, the gentleman who wears this 'do is at the pinnacle of fashion. Long layers, despite their popularity, are soft and clean; they are familiar and attractive.
29. Messy Bun
This year's hairstyles are long and sexy buns. Depending on your hair type, you can pull it up in a bun that is either silky and clean or coarse and messy. A messy man bun or messy half-up will put you in style with the least effort.
30. Headband Hairstyle
If you're tired of managing your long hair while running or exercising, this hairstyle is for you. Take a funky and comfortable headband and tie all your hair up. This won't disappoint you, as it's quite a cool look nowadays.
31. The Gelled-up Dapper Updo
This is one of the best men's hairstyles in India. Virat Kohli, the captain of the Indian cricket team, wears this style. For an effortless look, this hairstyle is quite elegant and will make you appear an ideal gentleman. The hairstyle is so appealing that you will be forced to cut your long hair to achieve this stunning look.
32. Shag for Medium-length Hair
It is the ideal hairstyle for Indian men with medium-length hair who want to stand out. This hairstyle not only gives a fashionable appearance but also adds a youthful charm to the face. Here are the best hairstyles for men in India. This hairstyle would suit men with thick hair.
33. Braided Rows
A fashionable hairstyle for men in India. Braids have become increasingly popular among men in recent years. This braided bun will undoubtedly give you the modern and masculine look you seek.
34. The Caramelized Bohemian Hairstyle
Make a statement with this caramel-tinged wavy hairstyle. Select highlights a few shades lighter than your natural hair color and style them with your preferred styling products. No one will be able to take their gaze away from you with this hairstyle.
35. Wavy Retro to the Side Hairstyle
For this look, an Indian man's hairstyle with medium-length or normal-length hair will suffice. The popular hairstyle by Akshay Kumar is here! The hairstyle with ocean waves. The style will highlight your playful side while giving your hair a professional and soft touch. It is one of the best short hairstyles for Indian men.
36. Combed-back Hairstyle
This hairstyle is still one of the most classic and popular men's haircuts, and it has resurfaced as an excellent style for modern men. This gelled and brushed-back hairstyle is a great, long-lasting look. It is appropriate for both young and mature men with broad brows. It also gives you a clean overall appearance. All you have to do is apply some pomade to give it a slick appearance.
37. Mohawk at the Back
This punk hairstyle will completely transform your overall appearance and add an unrivaled edge. This hairstyle is ideal for those who have a rebellious sense of fashion. Style it to perfection with pomades, waxes, and hairspray to keep that work of art in place.
38. The Razored Crop Hairstyle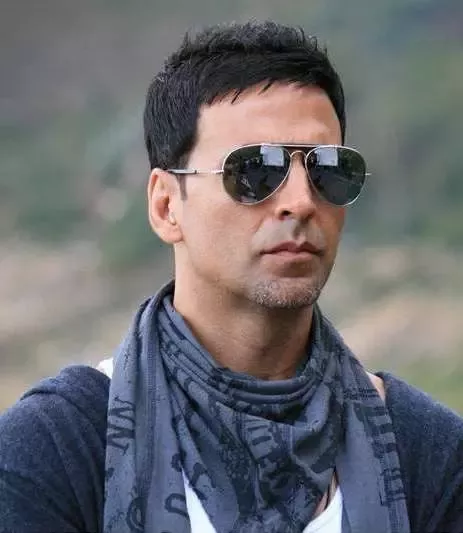 This is one of the most elegant hairstyles available. This look requires some upkeep. Straight hair (but not too straight) is required for this hairstyle, giving you a sharp and contemporary appearance. This short hairstyle for Indian men will boost your confidence significantly.
39. Tight and High Hairstyle
Short hair is always good in warmer climates, like spring and summer. It is a military-inspired hairstyle that will make you appear tidy. This hairstyle doesn't require styling; get out of bed, and you're ready to go.
40. Delicate Undercut
The undercut has taken the Indian men's fashion industry by storm this year. The undercut is characterized by shorter hair on the sides and back of the head, which is sometimes complemented by design created with sharp razors. Show off your mane with a daring undercut.
41. Bowl Cut
Another popular and short hairstyle. This hairstyle needs no introduction; all you have to do is to ask your barber for a bowl-shaped cut if you love short haircuts.
42. Undercut on One Side
A popular hairstyle for all those who love undercuts. Slightly different from the previous one, it requires complete shaving of one side this time. Take all the hair to the opposite side.
Other Articles