The zig-zag headband became famous for both men and women in the mid-1990s and is coming back on the catwalk. Discover all of the secrets to this look, as well as our tips for achieving it. This hair accessory is enchanted with its versatility and crowned various hairstyles, whether on the red carpet, in everyday life, or the gym. After a few years, the zig-zag headband has fallen out of favor and vanished from our hair. However, it is returning on Bella Hadid's and Amy Adams's heads.
How do you wear a zig-zag headband to look trendy, practical, and sophisticated?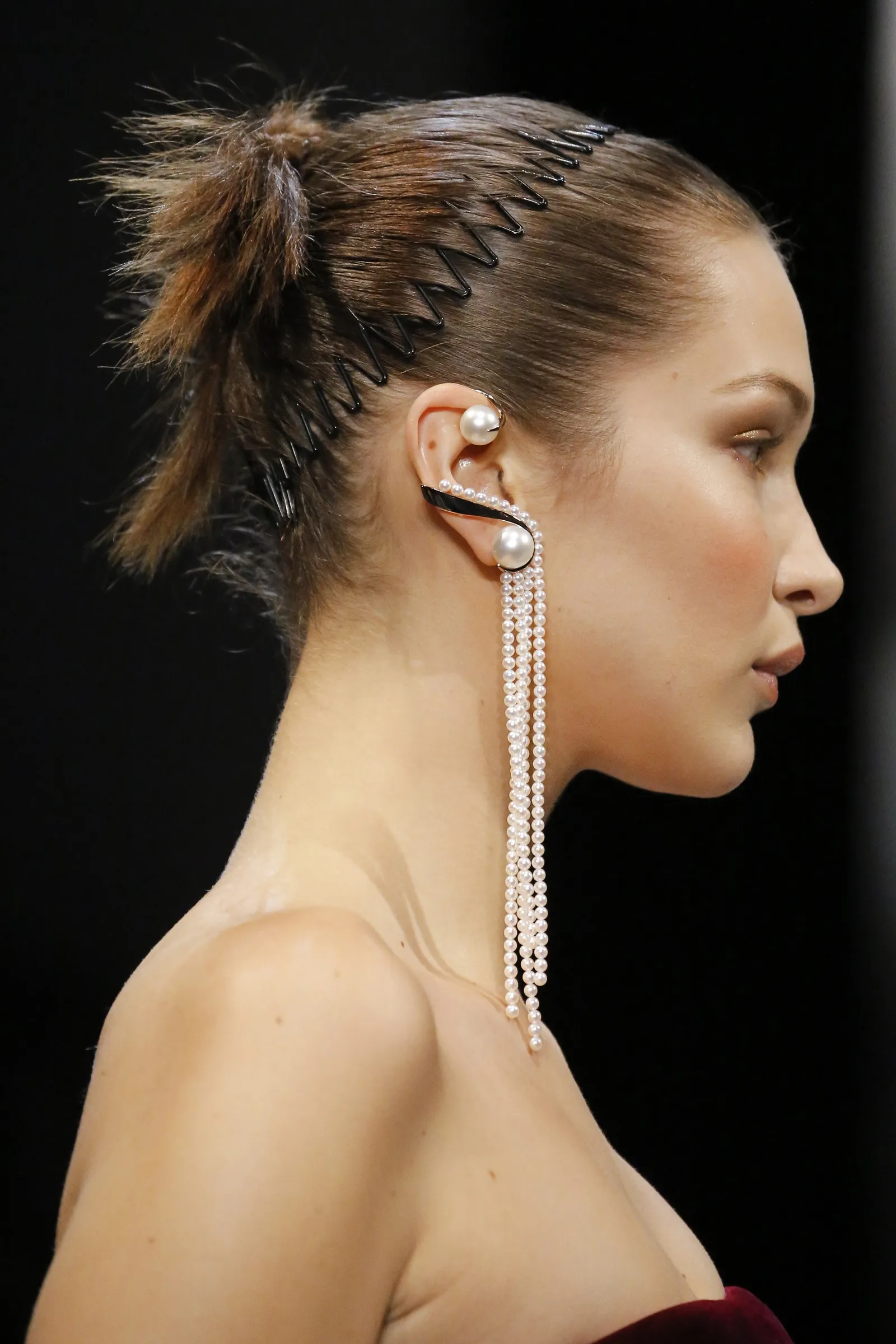 Some remember the zig-zag headband as a major fashion faux pas, while others couldn't live without it. It's primarily a matter of personal preference, but one thing is sure: this hair accessory has numerous advantages that more than justify its return to the forefront of fashion.
Trendy: The flexible zig-zag headband, seen on runway models, is a natural fit for the new trends. It adds structure to current ponytails and wavy, tousled looks.
Practical: Whether short or long hair, straight or curly, loose or up, this accessory is appropriate for all lengths, structures, and hairstyles. It also allows you to clear your face. It is quick and straightforward to put on and can be worn with any look and occasion.
Sophisticated: The zig-zag headband's shape creates an intriguing optical effect. This hair accessory structures the front of the hairstyle similarly to Rasta braids, freeing the back of the head to be styled however desired. There are no rules here: ponytail, "beach effect" waves, braided creation or bun. Everything is possible, and everything is permissible!
The zig-zag headband has made a comeback.
This ultra-functional hair accessory caused quite a stir at the Prabal Gurung fashion show. It was plastered on the models' ponytails and smooth buns as close to the skull as possible. To "make new with old," it was shifted away from the ears and towards the back of the head. The result? A stern look, but one that exudes modernity and maturity.
During the Prabal Gurung fashion show, Bella Hadid wore a zig-zag headband. Amy Adams wore this look as well. The actress knows how to put a zig-zag headband in a classic style while adding a dose of glamour with this black dress. On the back, the hair is slightly crimped. The overall effect is one of elegance and style.
Other Articles