Any of these options will look great with any costume.
Although Halloween just passed a few days ago, we can still enjoy its vibes with spooky manicures. So it's time to choose an image, the striking finishing touch of which will be a manicure. The overall appearance of your nails is just as important as choosing the right costume. Focus offers three nail art options that will go with most outfits.
Manicure with a Snake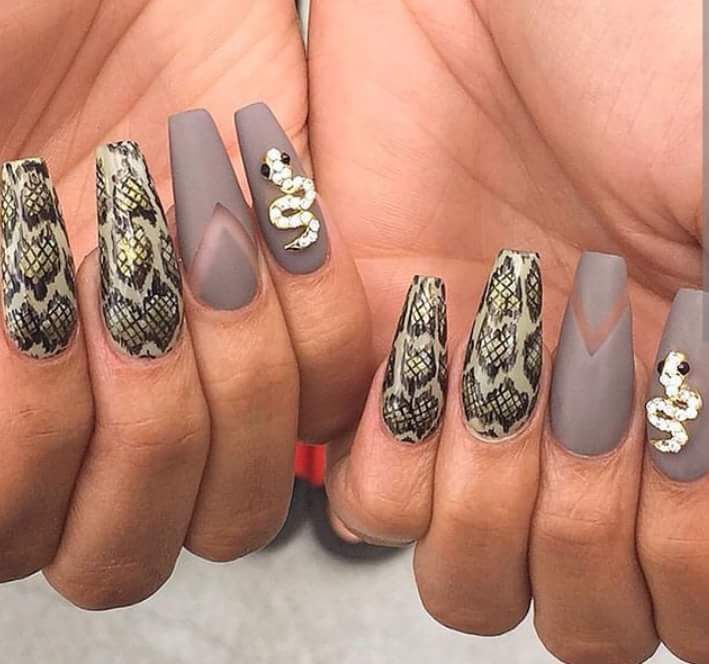 This holiday season, nails with a "snake" print are in. You can make it with stickers, appropriate coating, or a true work of art on your nails with rhinestones, volumetric elements, or simply a realistic drawing.
Vampire Style
The vampire theme for Halloween was not for the faint of heart. Perhaps the most grateful image is that you can "go crazy" in full, picking up a costume of some bloodsucker, not necessarily a medieval example to follow in popular Hollywood movies. Sharp "bloody" nails would look great with this image. It can be a monochrome burgundy or blood-red covering, as well as French with blood drops instead of a smile on the tip of the nail. You have a choice!
Manicure Incorporating Bones and Skulls
Halloween wouldn't be complete without skeletons and skulls. Typically, nail design experts offer a manicure with white bones or skulls drawn on a black base. They are applied with a brush as well as stickers. In any case, such a manicure appears both appropriate and sinister.
Other Articles