Short hair is so easy to manage, specially in the summer. And by the way, who told you that you can't spice things up with your hairstyle just because you have short hair. And if you have stumbled across this article, I'm assuming you're a black queen or you know a black queen who would appreciate some cute and quirky hairstyles for short black hair.
1.Pixie for Black Women
Pixie is just a cute hairstyle in itself and who can rock it better than the black divas. The natural hair texture adds more dimension to the hairstyle.
2. Fade for Black Women
Fades on the sides and textured hair on the crown area is such a staple hairstyle for black women with short hair.
3.Scalp Short Hair for Black Women
This hairstyle is so easy to manage because there is not much to manage here. The hair is so short that it blends into the scalp and the best way to work with this haircut is to flaunt it naturally.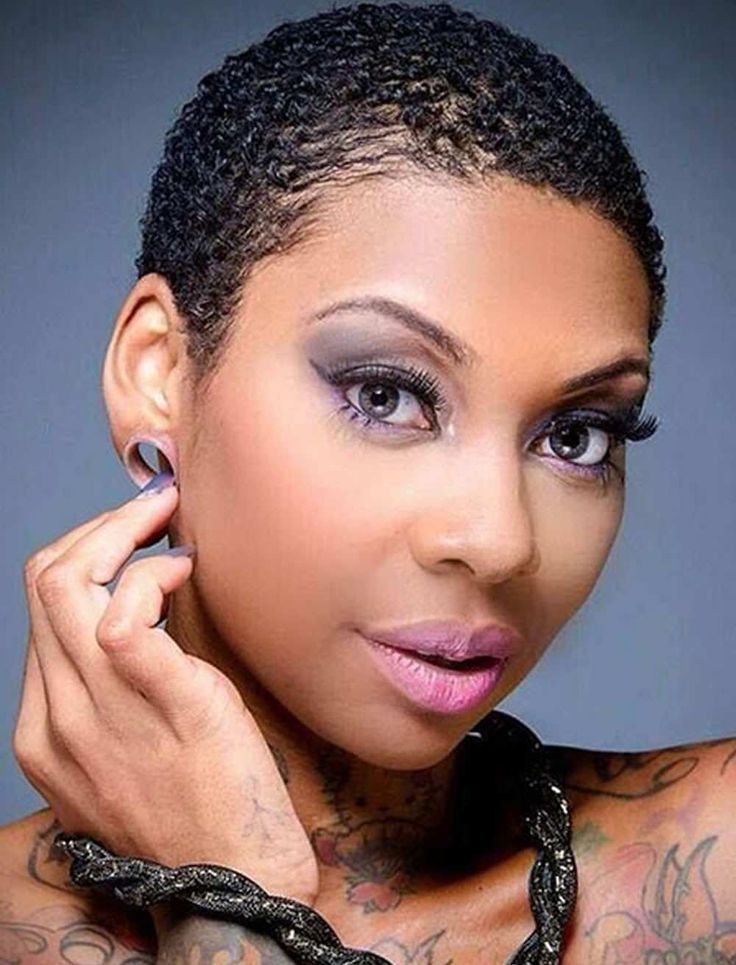 4. Short Hair With Copper Highlight
Black women have naturally beautiful hair and the beauty can even be accentuated by adding some copper highlights.
5. Coiled Tresses for Black Women
Long strands of hair curled into coils, would be an adorable hairstyle to work with. Think no further if you are into fluffy looking hairstyles.
6. Clean Edge On Short Hair For Black Women
Clean edges are usually achieved by shaving off the baby hair in the hairline area. The accuracy of the hairline has to be straight.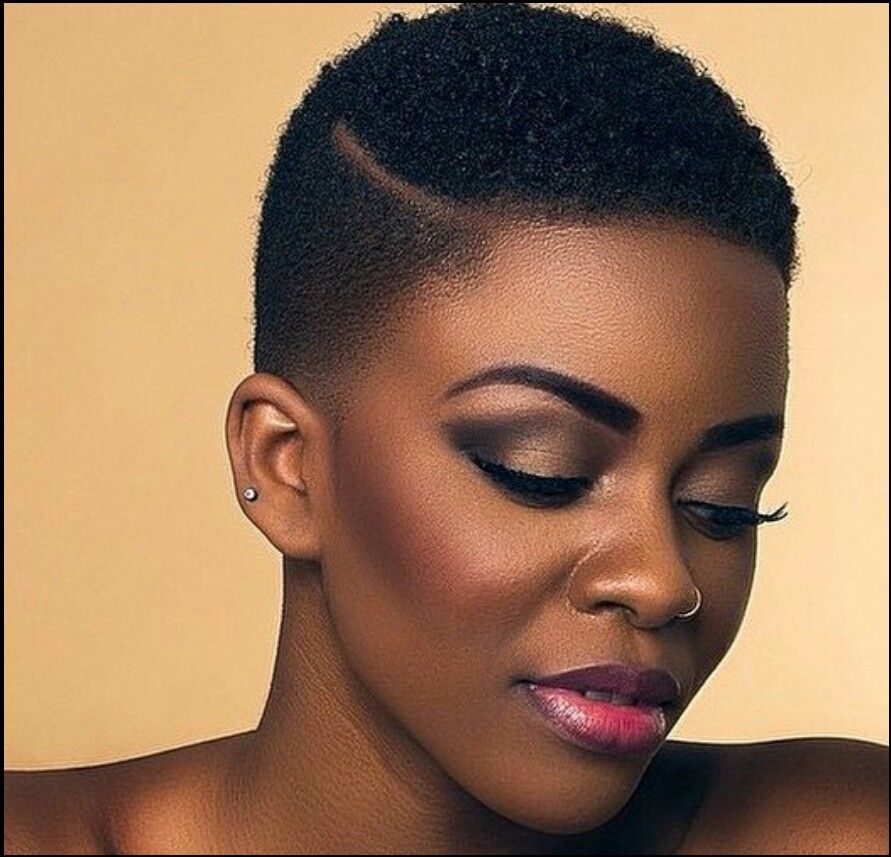 7. Shaved Line On Short Hair For Black Women
Shaved lines can either be straight or you can also go with something funky, like this. There are so many styles of lines to choose from and every one of them are equally beautiful.
8. Undercut On Short Hair for Black Women
A faded under cut, on top of which rests beautiful bunch of curly or coiled hair. What more could you ask for. This hairstyle looks both cute and cool based on the type pf undercut you go with.
9. TWA with Shave Line
Tiny Weeny Afro stands for Afro hair that falls on the small side of the spectrum. Now let you natural hair do the magic with those shave lines.
10. Vintage Hairstyle on Short Hair For Black Women
A good old vintage hairstyle on black women is something straight out of a beautiful dream. These queens can slay everything, now this vintage hairstyle is just one of all the other things these pretty women can rock.
11. Mohawk For Black Women Hair
Technically they are called Frohawk, a Mohawk on Afro hair. Very simple but definitely goes a long way with impressing people with the looks.
12. Fauxhawk for Black Women Hair
Fauxhawk is the long lost sister of Mohawk. This hairdo does not include shaving of the head. But the looks of it is straight up a Mohawk style.
13. Natural Tapered Cut For Black Women
Tapered cut means reducing the volume of the hair towards the end sections. Look how pretty it looks, perfectly distributed weight of hair, all around the head.
14. Side Part for Black Women Hair
Beautiful black and textured hair with a side part that makes it look asymmetrical. And let's be honest, symmetry is boring and predictable. where's the fun in that?
15. Flat Twisted Updo for Black Women Hair
Nothing screams culture and its beauty more than this braid hairstyle. However, this one is not easy peasy lemon squeezey. It requires skill, patience and a very particular kind of hair texture. It's difficult to carry this hairstyle because of how much stress it cases by pulling the scalp.
16. Bantu Knots on Short Hair for Black Women Hair
Bantu knots are a protective hairdo that African women have used for many years. They are little, coiled buns that are formed when you twist strands of hair together and tie them to make a 'knot'.
17. Knoted Hair Scarf
As easy as it looks, you need to pick a pretty scarf for your hair accessory. And we are going to use it as a hairband. This hairstyle is not just simple, but also very protective. Saving your hair from heat, dust and all things yucky, just got more stylish.
18. Inverted Cornrows
A braided hairstyle that is not easy to achieve, but really pretty indeed. It goes from the hairline towards the back of the head. And yes you are right, it pulls the scalp and hurts a little but trust me, no pain, no gain.
19. Top Knot
Smoothed out hair in the front and a cute fluffy blob of hair bun on the top. Could it get any more simple and easy?
20. Smooth Edges
Hairgel and brush is used to create these dreamy edges on curled cute hair
21. Short Hair twistouts
As the name suggests, these are not curls, not braids, but twisted coils. Such amazing hairdo for short hair lengths.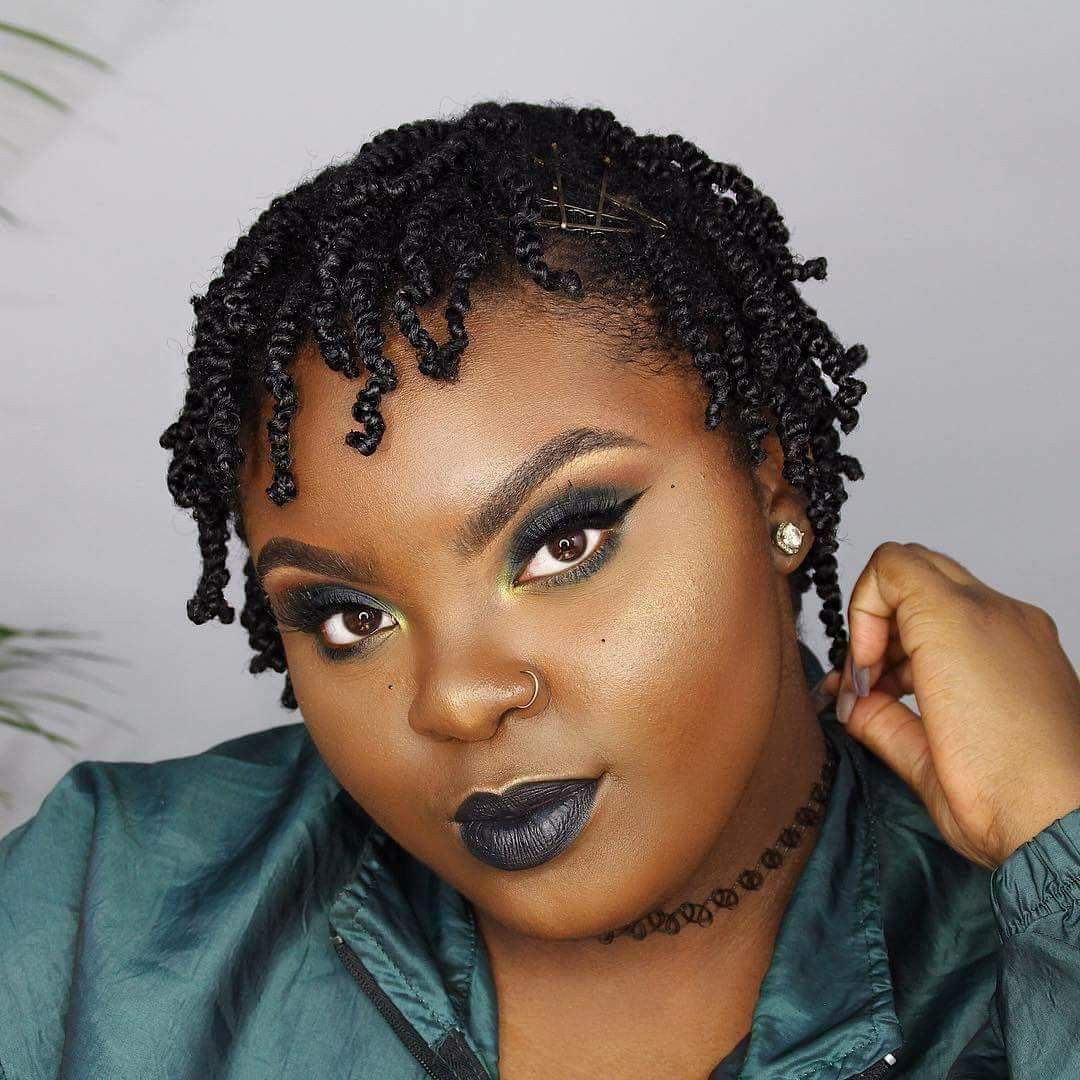 22. Braided Mohawk
This one is a little difficult. It falls close to the faux hawk hairstyle because instead of shaving the sides of the Mohawk, there is still a munch of hair. It's braided.
23. Bangs
Bangs are cute, bangs are fun, when added to curly hair, they gain more personality and beauty. They are easy to carry and also simple to achieve.
24. Spiral Twisted Up-do
Again something that requires skill. Not to mention patience and a very specific hair texture. But, if you manage to check off these requirements, it is going to be a fun ride for you.
25. shave Line on Platinum Faded hair
You need to turn your hair to this platinum shade for sure. And then it's easy from there. But! don't mess with it, leave it to the professionals.
Other Articles