Step aside, dark hairstyles: this is the year of the blonde hairstyle for men. Whether your hair is naturally blonde or you want to lighten it with hair dye, you'll look just as stylish as ever. To commemorate the newfound love for guys with blonde hair, we've compiled a list of dozens of hairstyles to inspire you. Select your favorite below!
1. French Crop
One of the most fashionable blonde hairstyles for men this year is the French crop. It's a longer version of the Caesar cut, with blunt bangs that fall below the brow's mid-line. Layers are essential.
2. Messy Blonde Short Hair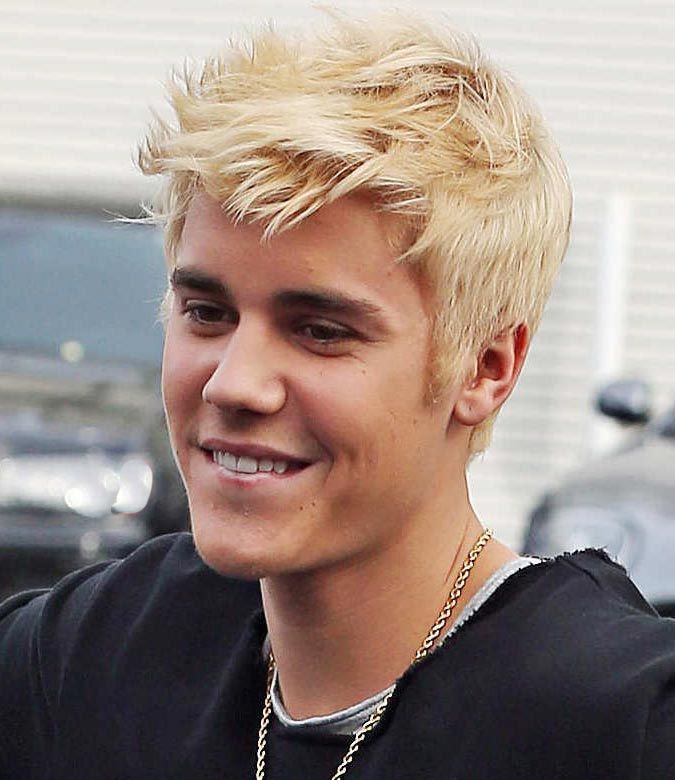 Justin Bieber can be an example of this hairstyle, with a slightly different take on blonde hairstyles. The singer is wearing short messy locks in this photo, a great hairstyle for teens and young men.
3. Blonde Men's Hairstyles with Thick Beards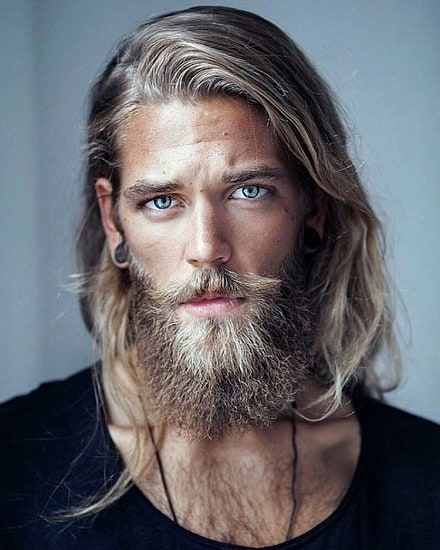 It's easy to see why beards have become so popular among men in recent years. Go for it if you can grow a thick, full beard to complement your blonde hairstyle.
4. Shaggy Hairstyle
The shaggy hairstyle is another popular hairstyle for men this year. Although it was popular in the 1990s, we all know how trends have a unique ability to resurface after a few decades. This year, you can easily pull one off.
5. Hairstyle for Platinum-Blonde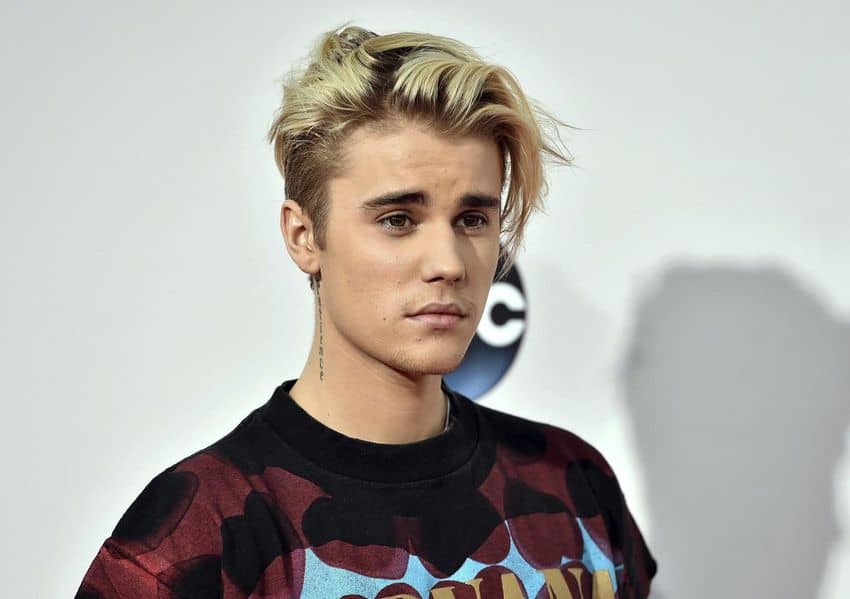 If you don't have northern roots, it cannot be easy to achieve a platinum blonde color, but you can dye your hair this way. Consider pop sensation Justin Bieber once again. He demonstrates that even men with dark eyes can look good with platinum blonde hair.
6. Brush Up the Fringe Hairstyle with a Side Fade
The faded side fringe is a complicated hairstyle, but it's quite common. The sides are shaved with a fade effect, and the top part is brushed to the side.
7. Blonde Man Bun Hairstyle
If you've let your blonde hair grow out, you can experiment with different hairstyles. The man bun has recently become one of the most comfortable and fashionable options. Despite the controversy, you should be able to pull it off with long, thick hair.
8. Men's Caesar Cut Blonde Hairstyle
If you prefer shorter hairstyles, the Caesar cut might be for you. The hairstyle's name is probably derived from how Julius Caesar was depicted. Try a blonde haircut like this if you want something short and low-maintenance.
9. Faux Hawk
We are confident that the faux hawk will remain fashionable for many years. With its main characteristics of edge and class, we recommend it as a blonde hairstyle you can rely on in almost any situation. Just keep the hair gel to a minimum.
10. Blonde Men with Undercut Hair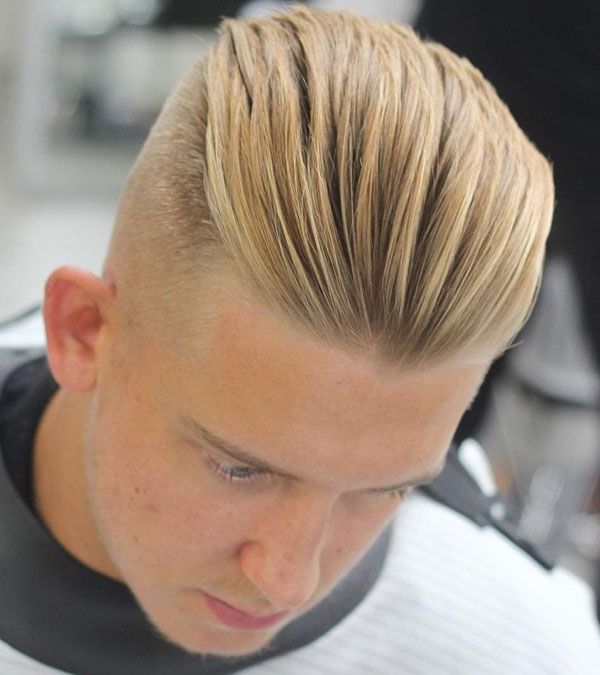 Blonde hairstyles for men can appear less "ferocious" than darker alternatives. Along these lines, try adding trim to give your blonde hairstyle more edge. You'll adore the way it looks and feels throughout.
11. Dark Hair and Beard Styles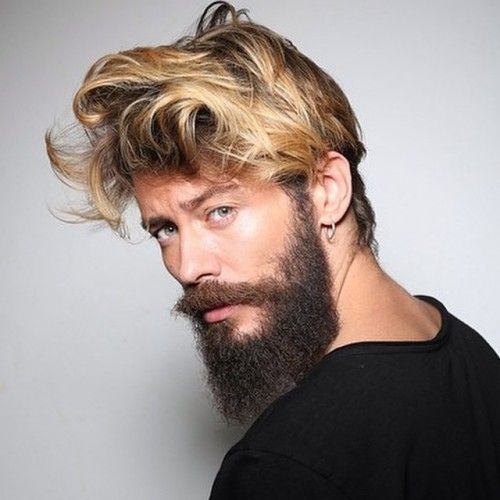 Wearing two colors is another great way to experiment with your look. We're not talking about ombres here but rather about picking a color for your hair and another for your beard. For example, you could leave your beard alone and bleach your top.
12. The Angled Fringe
Along with the French crop and the flowing hairstyle, this year's most popular hairstyle is the angled fringe. Although the hair in the form of headband shown in this fashion show photo is not required, you can use the haircut as a guide.
13. Bowl Cut in Blonde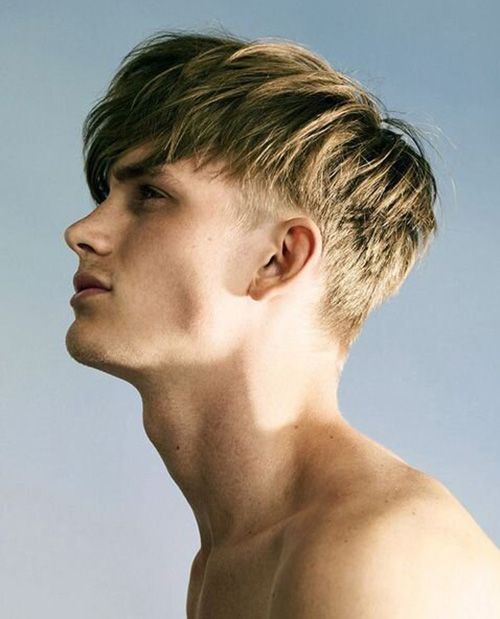 Believe it or not, bowl cuts are back and better than ever. While we don't recommend getting the kind your mother used to tease you with when you were a kid, you can make your own. Add a few layers to finish it off.
14. Blonde Business Casual Hairstyle
Are you looking for a casual business hairstyle? You can never go wrong with a combover. While it's perfectly appropriate in the office, it's also a great choice for after-work drinks with coworkers.
15. Braided Hairstyle
A braided hairstyle is another option for men with longer caps and trims. If you have long hair on top, take advantage of it by experimenting with new creative hairstyles. A French braid is a good place to begin.
16. Blonde Top
We love trying out new color combinations, so you can see why we like this hairstyle. The man in the photo has naturally dark hair, so he bleached it to lighten the top. You can also benefit from the style.
17. Blonde Quiff Hairstyle
A quiff hairstyle will look great regardless of your hair color. As a result, it is also one of the best blonde hairstyles for men. Instead, comb your blonde hair to the side without making it look overly styled.
18. Blonde Shoulder-length Hairstyle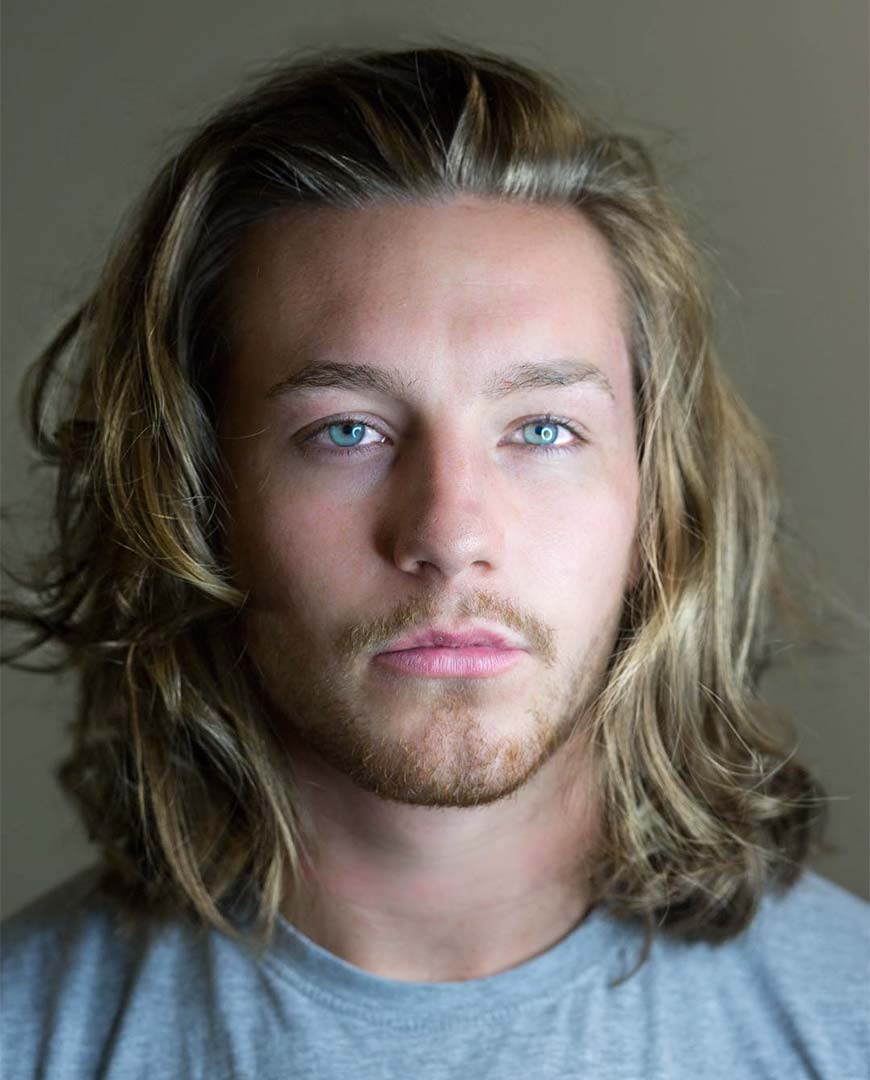 Here's one of the blonde hairstyles for men that ladies adore. If you have naturally wavy hair, consider growing it to a shoulder-length style. A few layers will also help to achieve the results shown in the photo above.
19. Undercut Long Blonde Hairstyle
Another undercut idea we have involves long caps in particular. Although some men prefer short hair with notches, others prefer the cool, sharp look of a long, side-swept top. The hairstyle is also flattering on men with beards.
20. Skater Hairstyle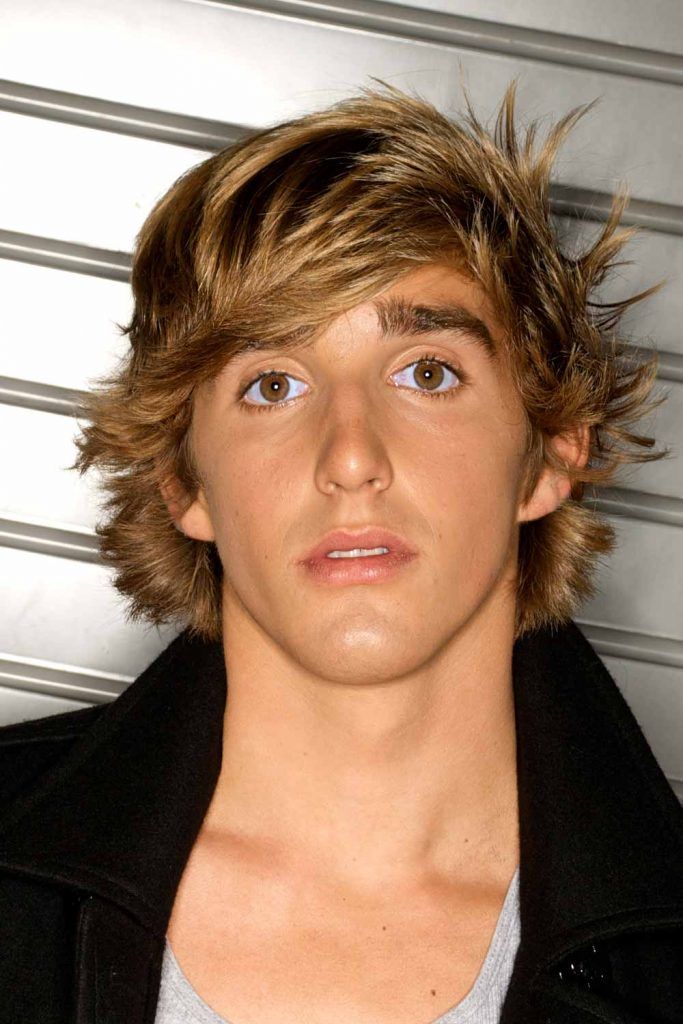 Skater haircuts are, without a doubt, among the best blonde hairstyles for teens. It is unquestionably the best option for skaters, but you can also get the hairstyle if you like how it looks.
21. V-front
If you appreciate style and high fashion, we're confident you'll appreciate this blonde hairstyle for men. The guy in this photo has a low cut and a long top that is cut into short. Regarding styling, all hair makes to the front in a textured V-shaped look.
22. Rolled-Up Blonde Hairstyle
A rolled-up approach is another dapper hairstyle that you might be interested in. This one requires you to leave your hair a little longer, but feel free to add a trim to enhance the overall look. The first time, try it with the assistance of a stylist.
23. Super Long Straight Hair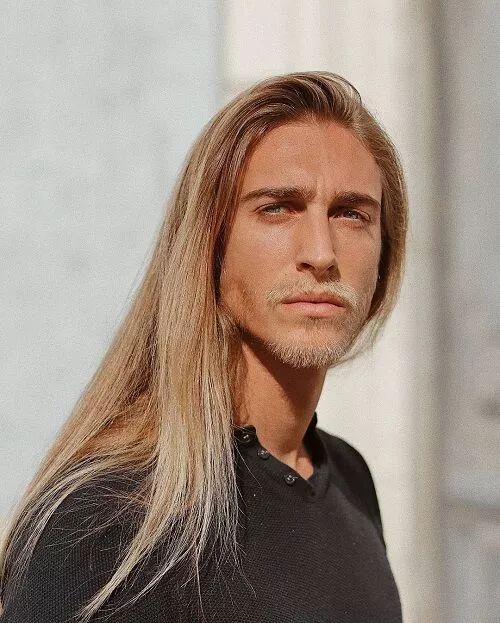 Finally, we have a blonde hairstyle that will turn heads. The method is straightforward: let your hair grow as long as possible and trim the ends as needed. It works wonders for guys with fine hair.
24. Blonde for Men with Dark Curly Roots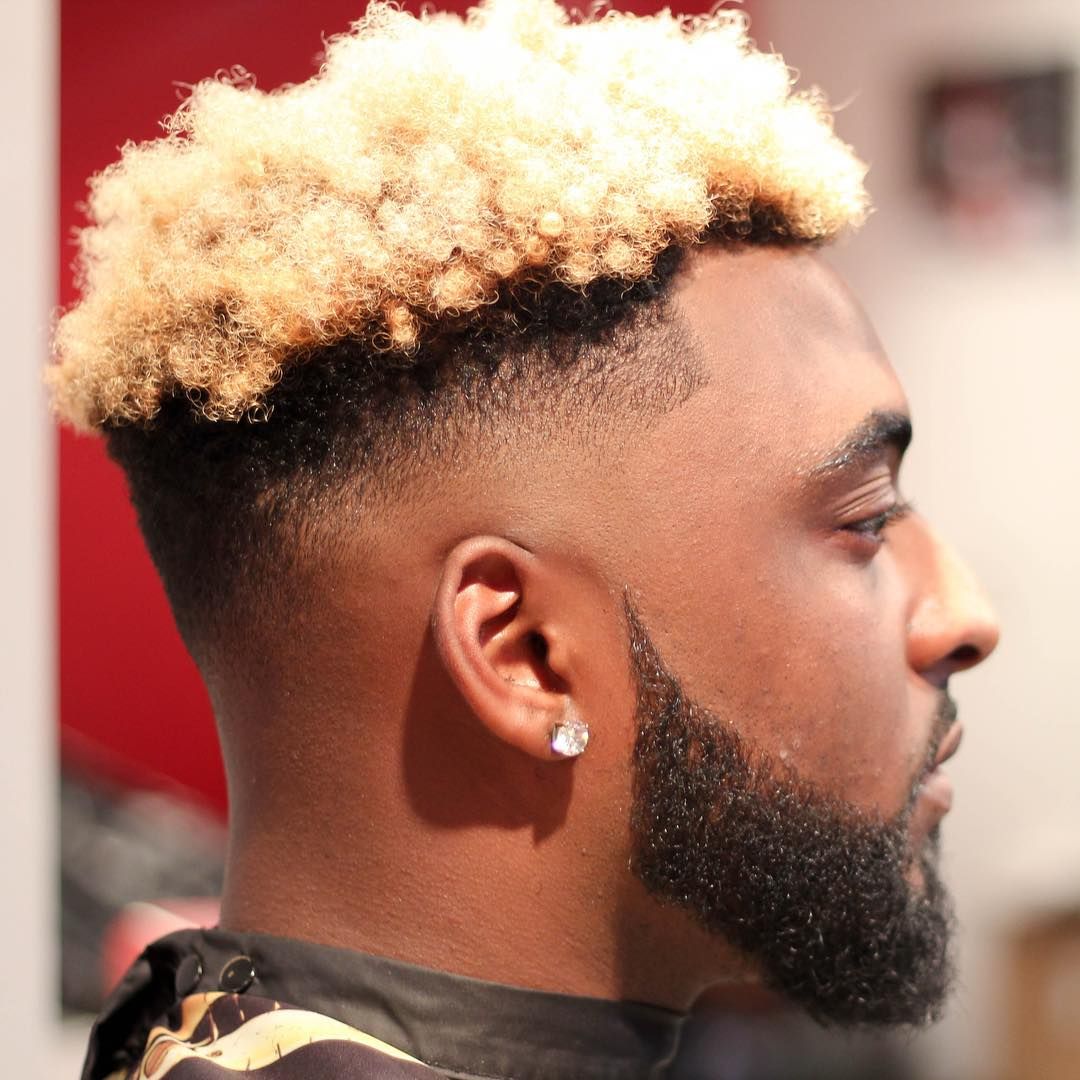 Although shadow roots were first seen in women's hairstyles, they have also spread to men's hairstyles. We love how dark roots contrast with lighter hair colors, especially white blonde. Would you give it a shot?
25. Blonde Short Haircut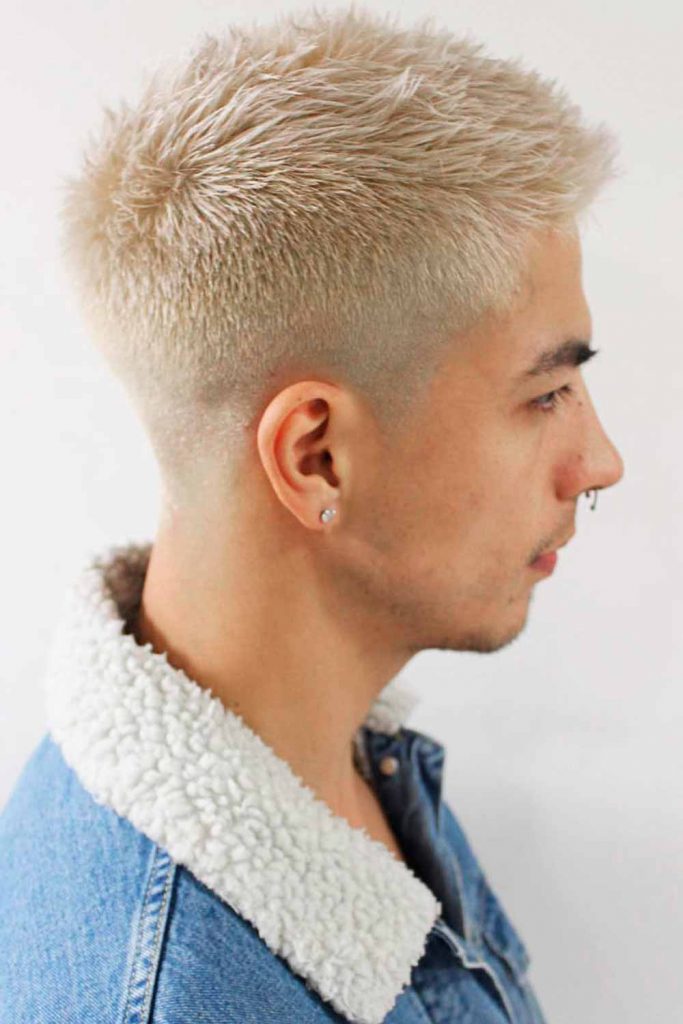 A cropped blonde haircut is another simple blonde hairstyle for men. It's just as simple to keep as the cropped Caesar, as long as your hair is properly trimmed. To achieve this result, try to keep the length constant.
26. Blonde Spiky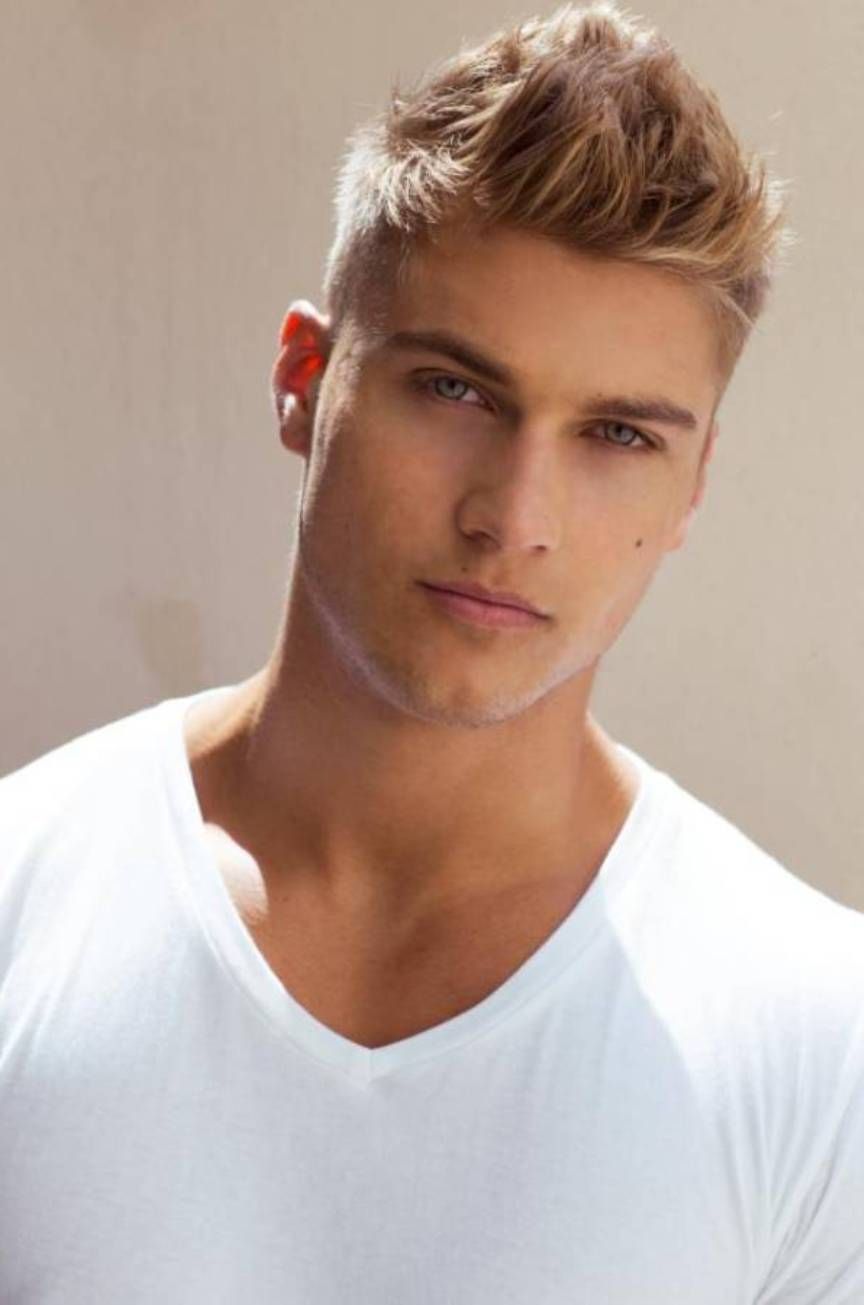 A spiky hairstyle is the ultimate in sharpness. Whether you want longer spikes like in this shot or shorter ones is up to you. Try styling your hair when it's longer to see which one works best for you, and if you don't like it, cut it later.
27. Hard-part Haircut
Blonde hairstyles for men typically have a soft touch. Regardless, there are numerous ways to sharpen yours. The hard part is a fantastic example: a haircut that involves shaving a sideline as part of you.
28. Hairstyle with a Round Cut
Military haircuts have long been a reliable source of inspiration for stress-free hairstyles. You may not want a burr cut done and straight, but a haircut can catch your attention. Without the struggle, you'll all have a fair game.
29. Swept Back Blonde
A swept-back blonde hairstyle is always appealing. They are, however, appropriate for formal occasions or if you want to look like a bad-boy rock star. If you're looking for something more casual, try an updo.
30. Receding Short Blonde Part
Dealing with a receding hairline can be difficult, but it is not impossible. Getting a blonde haircut is the best way to go if you want to be completely stress-free. You can wear it with stubble instead of a traditional beard and look fantastic.
31. Wavy Textured Hairstyle
Texture can significantly influence the outcome of any hairstyle. As Jude Law shows in this image, a layered haircut can go a long way for a man's style. It also helps achieve this effect if your hair is naturally curly or wavy.
Other Articles