Among all the makeup trends that people welcomed into their lives, liquid lipsticks may be the most popular ones. Even a few years, most makeup lovers did not have any idea about liquid lipsticks. There were glossers which came in tiny bottles, but they were not lipsticks. Right now, the hottest trend is to pull off the matte look by a perfect liquid lipstick with confidence. Many people love to wear these lipsticks as they are often vibrant and not shiny.
People who love to sport a matte look prefer these lipsticks because they are perfect for achieving the said look. But finding the correct liquid lipstick can be pretty difficult. With so many new brands coming up, many liquid lipsticks claim to be the best in the market. That is why we are here. By reading this blog, you will get to know about the best liquid lipsticks online. Most of these lipsticks not only offer vibrant colors, but they are smudge-free also. We hope that you get to find the perfect lipstick for you successfully by following this article.
1. KVD Vegan Beauty Everlasting Liquid Lipstick
In case you are searching for a liquid lipstick that will offer you high-pigment and long wear, then the Everlasting Liquid lipstick by KVD Vegan Beauty is the perfect product for you. Even though the lipstick has a gorgeous matte finish, it does not make creases on your lips. Instead, the product's creamy texture makes your lips soft and smooth while offering the perfect matte look.
As the lipstick is extremely lightweight, it is quite easy to wear for many hours. Moreover, the product is created by using sunflower seed wax Vitamin E to offer you proper nourishments. Apart from all the amazing ingredients, the lipstick also contains Coconut Oil Derivative to improve your lip's health.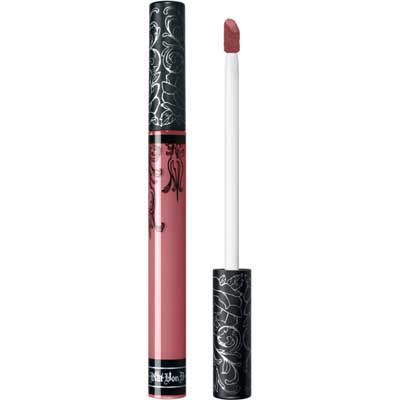 2. Too Faced Melted Matte Liquid Lipstick
The Melted Matte Liquid Lipstick by Too Faced is an ultra-matte lipstick that helps you achieve the satin look quite easily. As the product is infused with a plumping filter, your lips will appear fuller quite instantly after applying it. But do not worry about the plumping filter as it is infused with the no-sting formula. Your lips will not hurt at all after using it. The best part about the product is that your lips will not appear dry or creased as the lipstick contains Vitamin E, Hyaluronic filling spheres, and other moisturizing agents.
Moreover, the lipstick's brush is angled at such a position that you will be able to glide it through your lips pretty easily.
3. Anastasia Beverly Hills Liquid Lipstick
The liquid lipstick by Anastasia Beverly Hills is one of the best liquid matte lipsticks online. As the product is created using the saturated liquid formula, it successfully offers perfectly matte pigmentation within seconds. The lipstick is fantastic at offering full coverage in one-go. Moreover, the product comes with a no-drying formula that lets it stay prominent even after wearing it for long hours.
As the lipstick has a great opaque color, you will be able to wear it for multiple occasions. Apart from all the fantastic features, the lipstick is waterproof and smudge-proof. As the product produces intense pigmentation after applying it only once, you will be able to use this lipstick for a long time.
4. Kylie Cosmetics Velvet Liquid Lipsticks 
If you are looking for a liquid lipstick that will offer your lips a great pigmentation, then the Velvet Liquid Lipsticks for Kylie Cosmetics is the perfect product for you. With ultra-pigmentation, the product will stay put for many hours without creasing or drying your lips. As the product comes with major moisturizing agents, your lips will stay hydrated and soft for the entire time. Moreover, the lipstick is infused with Vitamin E and natural waxes to lock in the hydration.
The lipstick is so easy to apply that you will not have to spend a huge time on your lips while doing your makeup. It easily glides through your lips at one go.
5. Smashbox Always On Longwear Matte Liquid Lipstick
Created using Primer Oil Complex, Apricot, Sunflower Oils, and Jojoba extracts, the Always on Matte Liquid Lipstick by Smashbox is the best liquid lipstick online. All the said ingredients in the products help your lips stay hydrated as well as comfortable. The lipstick is entirely non-drying and light. That is why you get to wear it for more than 8 hours without smudging your look.
Moreover, this lipstick is not only waterproof, but it offers vibrant and bold colors. As the applicator of the lipstick is so ergonomic, you will have no problem in applying it. The best part about the matte liquid lipstick is that it will not make your lips look cakey or creasy.
6. Stila Stay All Day Liquid Lipstick
The All Day Liquid Lipstick by Stila is a great product to achieve hydrated and beautiful lips. As the product contains avocado oil and Vitamin E, your lips will receive the required nourishment after you start applying it. Moreover, the bold colors offered by the lipstick will make you stand out in a crowd. By applying this lipstick, your lips will get a gorgeous satin texture that will look beautiful with any outfit.
The best part about the lipstick is that you will successfully maintain your look for more than 12 hours by applying the product. You will get to apply the lipstick pretty easily by gliding the applicator only once.
7. Lime Crime Matte Velvetine Lipstick
If you want to have the desired matte-look for your lips, then the Matte Velventine Lipstick by Lime Crime is a great product for you. As the lipstick is entirely vegan and cruelty-free, you will feel great about applying it. The lipstick makes your lips look smooth and soft after daily usage. The best thing about this product is that it will not make your lips creasy or cakey like other matte liquid lipsticks. As the product's texture is quite creamy, your lips will never be dry while wearing this lipstick.
The colors offered by the product are highly pigmented and perfect for wearing long wears. To get the best result, always apply a bit of lip balm before applying the lipstick.
8. Tarte Tarteist Quick Dry Matte Lip Paint
The Tartiest quick dry matte lip paint by Tarte is true to its name. It genuinely dries off super-quickly on your lips and offers a fantastic matte look in an instant. As the product is created using lip-soothing pigment, it helps make your lips nourished and soft. The product is so lightweight that you will even forget that you are wearing makeup. As the product is created using the comfort flex formula, you will be able to glide the applicator through your lips without drying them off.
You will have no problem wearing this product for a long time. It will not make your lips look creasy or cakey.
9. Morphe Liquid Lipstick
In case you are looking for an affordable, high-quality liquid lipstick, then the Morphe liquid lipstick is the correct product for you. As this product offers a perfect matte finish, you will be able to wear it for many occasions without any hesitation. Moreover, the product has a great velvety finish, which does not make your lips dry or chapped. You will get a fantastic pigmentation by wearing the product. The product is so good that your lips will stay healthy even after you use it daily.
The product allows you to wear it for many hours without disrupting your makeup.
10. Dose of Colors Matte Liquid Lipstick
The matte liquid lipstick by Dose of Colors is a great product if you want to get a highly pigmented and matte look. As the product is quite creamy, your lips will stay smooth and soft after applying it, unlike other liquid lipsticks. Even though after putting on the lipstick at first, you will not achieve the matte look, but after a few minutes, the product offers a great ultra-matte look to your lips. Not only is the product weightless, but it is extremely soft.
The best way to get the perfect lips by wearing this lipstick is to exfoliate your lips before applying it.
10 Best Liquid Lipstick Which Every Makeup-Lover Must Have
Other Articles