Most of us love to present ourselves perfectly in front of the world. That is why makeup products have become a huge part of our lives. While talking about makeup, how can we not include lipsticks? Lipstick is one of the major parts of makeup as they help in providing us a quick makeover. In some cases, people do not get enough time to do their faces, but with the help of a little lipstick, they look quite different and good within no time. Even though there are different categories of lipsticks available globally, most people still prefer to buy stick lipsticks.
They are easy to apply, but they provide a certain moisturization to your lips, which other lipsticks seldom provide. In case you are finding difficulty in finding the perfect stick lipstick for you, do not worry. We have tried to include the top ten stick lipsticks in this blog. We hope by studying this, you will find the correct stick lipstick for you without any hassle.
1. Clinique Even Better Pop Lip Colour Foundation
If you are a fan of neutral lip colors, the Even Better Pop Lip Color by Clinique will be a perfect fit for you. The entire palette of this lipstick is perfect for every type of skin tone. All the colors provided by this lipstick by Clinique will flatter everyone no matter what your undertone is. As all the colors of this stick lipstick are nude, you can team them up with any of your attire.
Moreover, these lipsticks come in three different categories, namely Naked, Casual, and Glam. You can wear them for different occasions in your life quite easily.
2. MAC Lipstick Matte
MAC lipstick is one of the most famous lipsticks in the world. The Lipstick Matte batch by MAC is for those who love Matte look. It is one of the best stick lipsticks that you can find online because it offers a bright look to your lip without making them shiny. The best part about wearing this lipstick is that you will be able to wear it for many hours without destroying your loo.
The colors offered by this lipstick are quite vibrant. You will get the perfect look by only applying a single coat of the product. To achieve the perfect loop, you can use a lip brush.
3. Buxom Full Force Plumping Lipstick
If you are looking for a stick lipstick that will offer you a full-coverage and creamy loop, then the Full Force Plumping Lipstick by Buxom is the perfect product for you. These lipsticks will fill your lips and make them loop lush and plump. Moreover, the satin texture of the lipsticks allows you to apply them without any extra effort. The unique thing about these products is that the tips of these lipsticks are shaped like teardrops to apply them easily.
You will be able to wear this lipstick for hours without smudging it at all. Most people who have thin lips prefer this lipstick to achieve a plumper look.
4. MAC Lipstick Cream
Most of us get fed up with lipsticks being too dry. That is why the Lipstick Cream by MAC is a revolutionary product. The lipsticks are so creamy that you will be able to glide them through your lips exceptionally smoothly. All the colors available in this bath of MAC are vibrant and bold. You can easily achieve medium or full coverage look by increasing or decreasing the coating of the lipstick.
The lipstick comes with a balmy formula, and that is why it feels so comfortable on everyone's lips. As the product offers a semi-glossy finish, it helps in providing a little zing to your look.
5. Urban Decay Cosmetics Vice Lipstick
The Vice Lipstick by Urban Decay Cosmetics is one of the best stick lipsticks on the market. As the product comes in three different color categories, you will choose your shades according to the upcoming events of your life. You can use the Naked color palette of the brand to get ready for a brunch, or else you can get lipsticks from the Rapture and Ravenswood for a wild party.
No matter what color palette you choose, all the lipsticks will offer you a vibrant look. As the product is filled with Vitamin E and C, your lips will receive nourishment along with glamour.
6. ColourPop Lippie Stix
The Lippie Stix lipsticks by ColourPop are perfect for those who have difficulty in applying lipsticks correctly. As the lipsticks are shaped so ergonomically, you will even get to line your lips perfectly by using this product. Moreover, the products are created using Shea Butter, Mango, Avocado, Vitamins, and others. Your lips will receive a wide range of nutrition and nourishment after you start using the lipsticks.
The items are great for creating a full to medium coverage look. All the colors available in this range are all quite bold and vibrant. You will have no problem wearing them for a long time.
7. Anastasia Beverly Hills Matte Lipstick
If you search for the best full-pigment stick lipsticks, then look no further as the Matte Lipsticks by Anastasia Beverly Hills are here for you. The lipsticks are created using such a great formula that your lips will receive full and bold pigments at only one coating. You will see that the products are quite smooth and glide through your lips pretty easily.
If you want a full-coverage party look, try to use a lip liner before using these stick lipsticks. Your lips will look a lot better by following this process. The best part about the lipsticks is that they offer a great matte look.
8. LancomeL'Absolu Rouge Hydrating Shaping Lipcolor
Created with Pro-Xylene and Vitamin E, the L'Absolu Rouge Hydrating Shaping Lipcolor by Lancome is one of the best stick lipsticks you can find online. These lipsticks are so smooth that you will be able to get a fuller lip at one glide. The color options for this brand are so vast that you will find the perfect shades for varying occasions. Moreover, the lipstick has a gorgeous satin finish, which will give glam and moisturized look to your lip.
These lipsticks are perfect for work as well as parties. Your lips will stay hydrated for a long time by applying the products.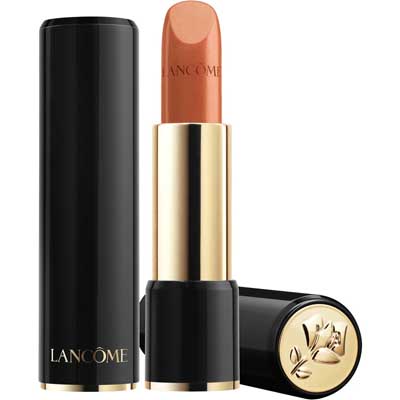 9. BECCA Cosmetics Ultimate Lipstick Love
Most people complain that their lipsticks get smudged only after wearing for a few hours. But if you choose the Ultimate lipstick love by BECCA cosmetics, you will be able to maintain a fabulous look for more than 8 hours. That is why most office-goers love this product. Moreover, these lipsticks contain avocado and olive oils, which help in moisturizing your lips over hours.
The lipstick contains Hyaluronic acid as well, which helps in making your lips smooth and soft. As this product does not contain paraben or sulfate, your lips will stay safe after you use these stick lipsticks regularly.
10. Urban Decay Cosmetics Vice Lipstick Comfort Matte
The Vice Lipstick Comfort Matte is one of the most popular collections by Urban Decay Cosmetics as they are very creamy offer a fabulous matte finish. You will find the texture of these stick lipsticks that you will fall in love with them. As they are created by using jojoba, avocado, aloe vera, Vitamin C, and E, your lips will not only stay hydrated but healthy as well.
These lipsticks are great at achieving fuller-looking lips within seconds. You will be able to provide the much-needed moisture to your lips by using these lipsticks regularly.