When it comes to selecting a hairstyle, face shape is everything. The shape of the face influences the fall of the haircut, and specific cuts are more flattering to each type of face than others. If you're wondering, "What's the best haircut for face shape?" we're here to help. Continue reading to learn about the best styles for your face type.
What is the Shape of My Face?
The face's shape is divided into three sections—the width of the brow and cheekbones, as well as the jawline and length of the beginning. Look at the broadest part of your face to determine your face shape: if it's your forehead, you probably have an oval face. If it's your cheekbones, your face is most likely round. Examine the width of your jaw next. You have a heart-shaped face if it ends at a specific point. A square jaw characterises a square look. Finally, measure the width of your face. Oval faces are generally longer than round faces.
1. Diamond face shape: Diamond faces are distinguished by a narrow forehead and a small chin. Your cheekbones will be the most expansive and highest part of your face.
2. The oval face shape is longer than it is wide. It will also have a round chin and jaw. Your brow will be the widest part of your face, with the rest of your features being round and soft.
3. Square face shape: A square face shape has the same width in the forehead, cheekbones, and jawline, but the jawline has sharp angles. The curves on a square face are minimal.
4. Round face shape: A symmetrical face shape. Your cheekbones do not stand out. Your face has a circular shape with no sharp angles or edges.
5. Heart-shaped face: A heart-shaped face has a broader and more prominent forehead. As you approach the chin, your face becomes more angular. The jawline is narrow, and the cheekbones and forehead are the most notable features of the face.
Hairstyles to Complement a Diamond Face
Layers that reach the shoulders
Shoulder-length layers are ideal for people who do not want to give up their long hair. Layers that frame the face highlight the cheekbones and balance out a narrow brow. Try this look if you have a diamond-shaped face.
Bangs and a blunt cut
A blunt cut draws attention away from the diamond-shaped face's sharp features. If layers aren't your thing, add side bangs or a deep side part – it's your ideal hairstyle.
Chin-length bob
A diamond face shape looks great with short hair. A chin-length haircut is ideal for softening the jawline and looks great on an angular face. If your face shape is diamond, try a classic chin-length bob.
Hairstyles for an Oval Face
Pixie
You have an ideal face shape for a pixie if you have an oval face. So, if you like this super short style, go for it! An oval face provides the height and facial features that make this cut so flattering.
Slender bob
A blunt bob is timeless and flattering on all hair textures. Because of the softness of the jawline and chin, this cut can hug an oval face and give your hair a positive, balanced effect. Stick to one length and air dry with leave-in hair milk for a low-maintenance hairstyle.
Bangs
Curtain bangs complement an oval face because a covered forehead and wider bangs balance the top. Blow out the bangs with a large round brush until they are smooth and the ends are loose.
Hairstyles that Flatter a Square Face
Long layers
Long, layered, textured cuts on a square face add length without weighing hair down. Begin with a cleansing shampoo and finish with a moisturising conditioner. Finish with a sea salt spray for a quick-to-clean hairstyle.
Layers at the chin
Chin-length layers complement a square face. Side-swept bangs soften the jawline, and lengths just below the collarbone enable a variety of hairstyles.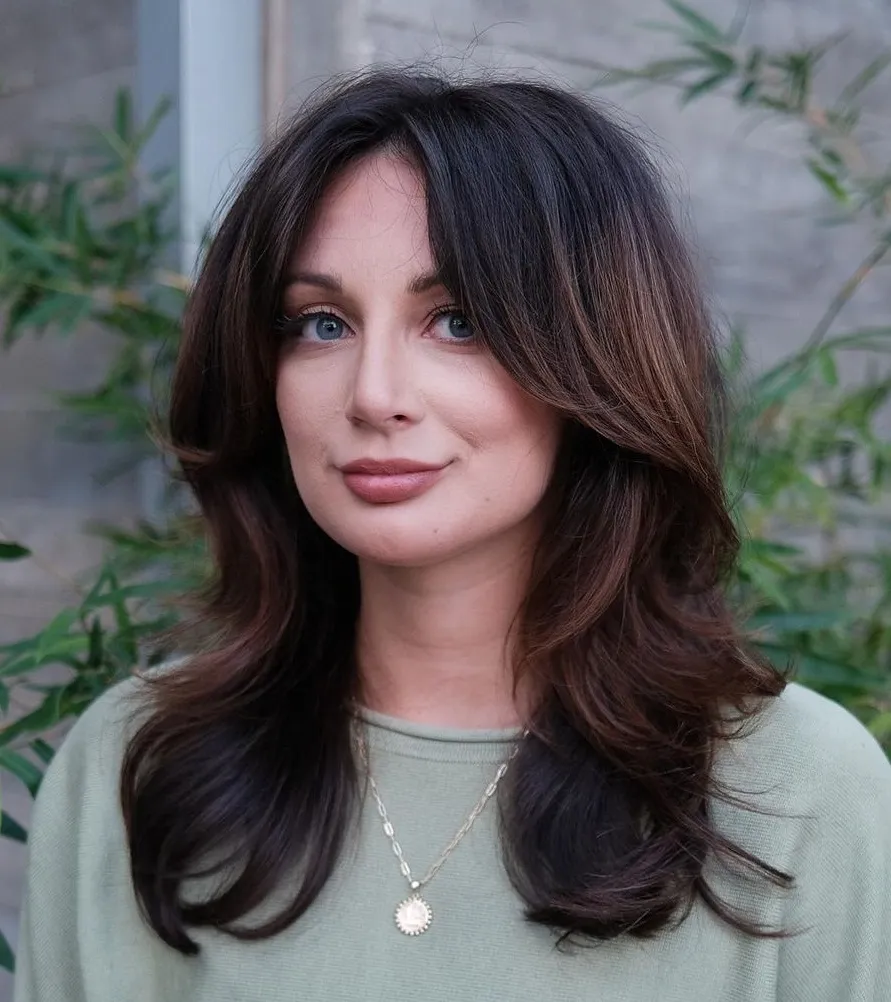 Thin bangs
The most flattering hairstyles for a square face soften hard angles. If bangs are your thing, wavy bangs are the way to go. Request wavy, side-swept bangs that skim your brows from your stylist.
Hairstyles that Flatter a Round Face
Pixie
Suppose you have a round face; the pixie cut, like long faces, ticks all the boxes. Long bangs? Yes. Back height to lengthen the face? Yes. This is the cut for you if you want to try a pixie but have a round face. Use a medium hold paste to style it.
Bob with layers
A layered bob enhances the features of a round face. Symmetrical layers elongate the face by drawing attention to the jawline; layers that reach just above or below the cheekbones work as a contour.
Bangs swept to the side
A side-swept fringe complements a round face perfectly. Asymmetry enhances the sharpness and contour of rounder faces. Consider an angular side-swept edge to slim your face and draw the eye down.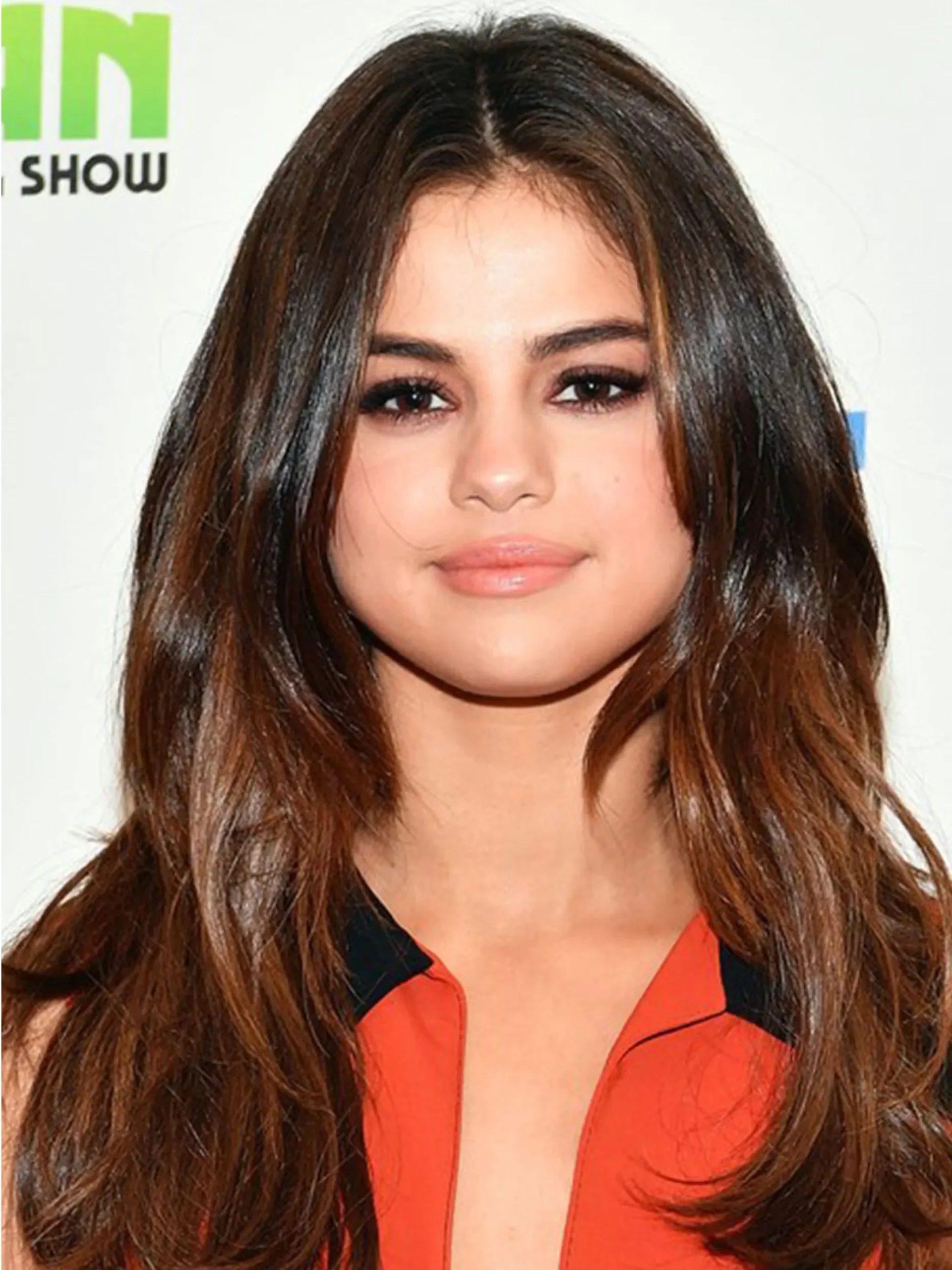 Subtle layers
Layers add dimension to round-faced hair, while textured ends that fall over the shoulders draw attention to the jawline. A middle parting also lengthens a round face. This choppy cut looks excellent on relaxed or natural hair.
The lengthy hairstyle
A textured cut with height at the crown lengthens a round face, and a side part enhances your shape. To achieve this look, lightly tousle the hair and use a dimension-enhancing product. To finish, use hairspray to set the look.
Best Heart-shaped Hairstyles
Waves or long curly hairstyles
Long waves or curly cuts will complement your features if you have a heart-shaped face. These hairstyles are ideal because they add volume around the jawline, so grab your curly hair products and get those waves.
Hairstyles with a side part
If you have a heart-shaped face, a deep side part will help to break up the chin line. Side-parting hairstyles that skim your face will soften your cheekbones.
Is there a Single Style that Flatters all Face Shapes?
Although several haircuts look good on different face shapes, there is only one that looks good on all face shapes. It's a bob. It easily adjusts to any length and texture, making it suitable for all body types. Whatever your face shape, a hairstyle will make you look and feel your best.
Other Articles