A style is something which is not mundane and has an element of novelty in it. However, novelty does not always mean sporting something beyond the zone of comfort. Proper fashion and style denote experimentation within the boundaries of the comfort zone. One can style their look, their choice of apparel, accessory and of course the hair. Hair is one such thing that can be styled in numerous ways.
Women can have any kinds of hair length. It can be long, mid-length, extremely short as in boys cut or just plain short hair. Here in this article, we will be discussing various hair color for women who have short hair.
Some tips that can get your styling journey fun and easy. You can seek professional help at the salon if you are coloring your hair for the first time. Some of the most exciting hair color ideas, nonetheless, do not come from professionals but from celebs who sport different looks to reach out at a party. Not only do they start a trend, but they also improve some very interesting hair color ideas and incorporate them in the fashion world. So if you have a personal movie star you connect yourself with, you can always check out the hair shades they have donned now and in the past. Try not to pick a hair color idea which does not befit your personality as that is one thing you will be very awkward about once everything is done.
Here are hair color trends for short hair
Dark Teal
Short hair colors don't need to be very bright or too light. There can definitely be a balance between the two and yet keep the hair color dark. This can be obtained from the color dark teal. This color will give you a bold and classy look.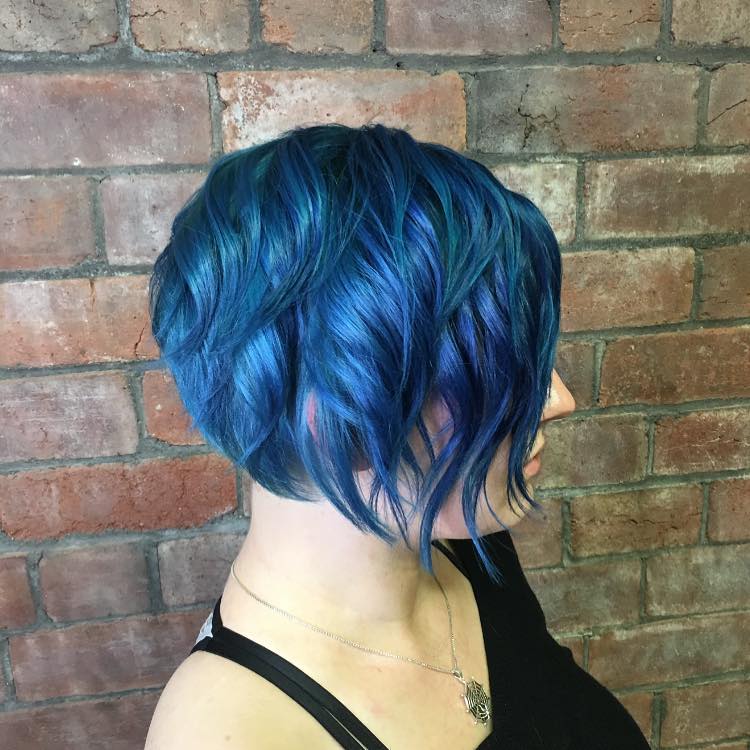 Subtle lavender
Many might think that a bright purple is too much to go with. Let's not go to the edge; however, a very cute and subtle lavender is all about weaving a fairy-tale charm.
Tangerine
This color has ruled the trend for quite some time now. Although it is not a very mainstream and conventional color, still it is much in vogue nowadays.
Dusty Mauve
It might be daunting in your imagination, but the final look of it can be astonishing and pleasant. The dusty mauve is one look that will steal the light from the crowd towards you. A dark shade of lipstick will seal the steal look with a gorgeous pout. To further enhance the look you can go for rose gold highlights and a wavy look.
Soft Blue
Cut out the stereotype and flaunt the blue! Soft blue hair color looks very youthful and always ready for some fun and activity. This hair color can be teamed up with all the whites and the blacks you have ever wanted to wear.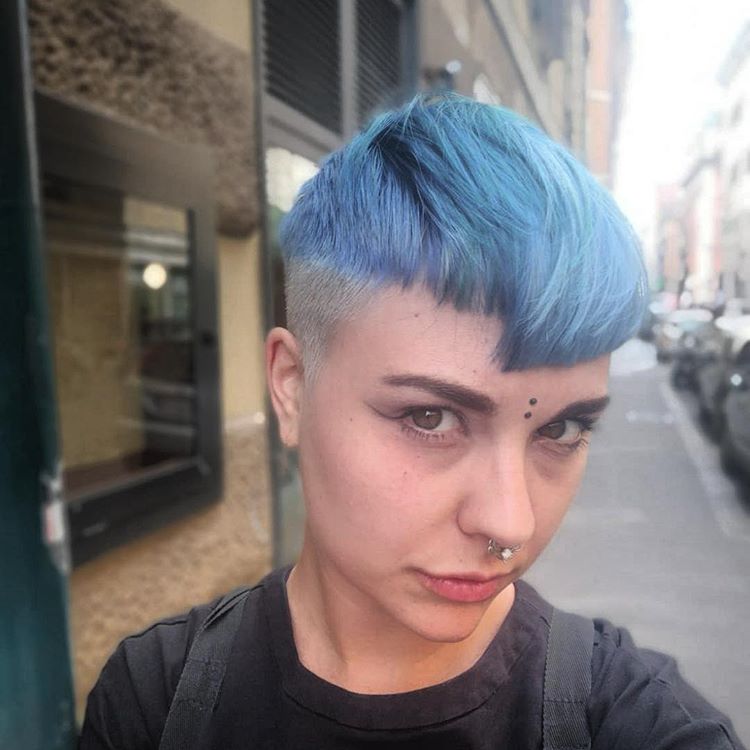 Mint
Have you ever thought of sporting a mint color for your hair? If you have short hair, then this experiment can give positive results. The mint color shade is very distinct and refreshing as a scoop of mint ice cream. It will impart a fun and cool aspect of your personality. Mint is the actual color to flaunt when in summers or you are off for a luxury vacation in the beaches. Get ready to get the best pictures ever.
Baby Pink
With a soft pink blush or lipstick, and the baby pink color of the hair you just cannot go wrong. Along with the quirky touch, it is also very cute and feminine. Those beautiful pink tresses will surely make you fall in love with them.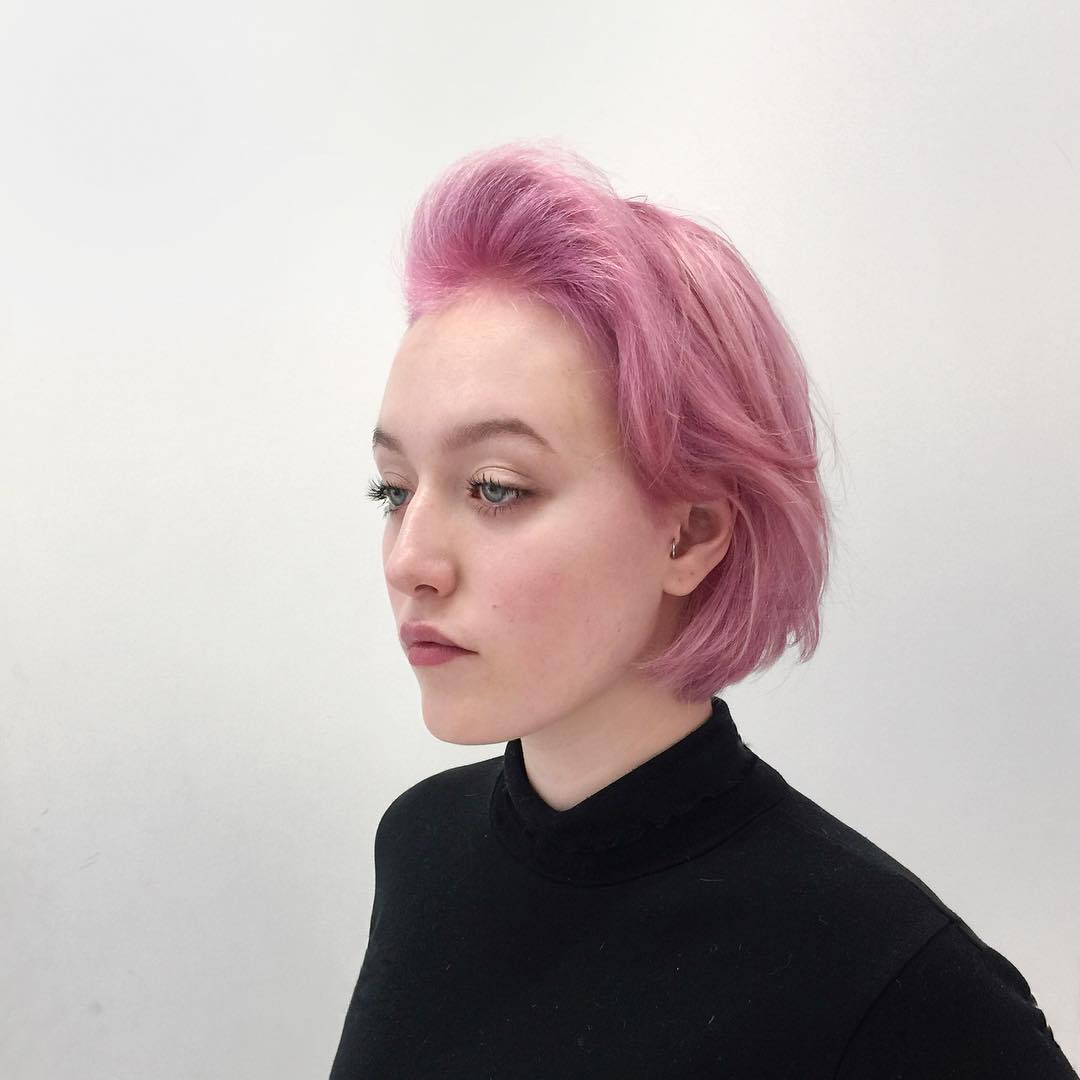 Some hair coloring tips
Hair color and style changes give most women a positive outlook. Also, hair color transforms and imparts an entirely unique and different look. Since we care a lot about our hair, we need to put some extra efforts to maintain the color as well as the shine of our hair. You can use the below tips to do so and have shiny healthy colored hair.
Pouring direct hot water can remove sebum or oils that are good for your hair health from them. Wash off in warm water instead. This helps in storing the oils.
Go for deep oil treatment and deep conditioning. This is because it is often seen that colouring can in some hair make them dry and lose the natural shine. To get rid of the dryness conditioning and oiling are important.
Stock your shower with a system of nourishing conditioner and shampoo formulated especially for colour-treated hair. These are formulated with essential elements that hold the color from fading out.
So just remember these tips and with the above mentioned trendy short hair color ideas be sure to turn heads around and grab all the attractions. These hair color ideas are sure to bring out the diva in you. Enjoy exploring the colors.