Do you want to get tattooed? But do you fear permanent tattoos? Relax—you're not alone. New Yorkers are already addressing the fear of commitment by starting with themselves. If you can't commit to yourself, how can you commit to others? Your solution is Ephemeral Tattoo. Williamsburg's temporary tattoos are growing rapidly. They're not new. Temporary tattoos are back after a brief absence in the 2000s. We're serious. Ephemeral tattoos vanish with time. After a year and a half, your delicious madness will be gone. This tendency goes beyond tattooing without fear of altering our views. Commitment-avoids exist. "They don't like to be tied to anything or anyone, and they need to know that things will come to an end or that they will change," says one of Brooklyn's most prominent tattoo shop owners, executing this style whose slogan is "Made to fade".
What is an Ephemeral Tattoo
Ephemeral tattoo ink is the first ink engineered to fade organically over time. Exact fade times vary depending on the individual, setting, and design, but they always fade away completely. When developing the tattoo ink, safety is prioritized. The ink is made from materials that are FDA approved for use in cosmetics, medical devices, and drug products; it is also applied by real tattoo artists who have been in the industry for years.
What Is the Composition of Ephemeral Tattoo Ink?
Now for the question, you've all been waiting for: what precisely is the ink? To begin, it is important to understand why permanent tattoos are permanent is crucial in completely understanding how the new studio's tattoo ink works. A permanent tattoo uses ink injected into the dermis — the layer beneath the outer skin — by a trained tattoo artist using a needle. Your body's inability to break down the dye makes permanent tattoos permanent. Traditional tattoo ink collects together; when the clump becomes too huge to remove, your body 'walls off' the region, and the ink remains.
In contrast, Ephemeral Tattoo's ink particles break down over time and become minuscule enough to be removed from the body. The rate at which this occurs varies from person to person. Real tattoo artists apply ephemeral tattoos with real tattoo machinery. Like traditional tattoos, ephemeral tattoos are applied through an intrusive process in which ink is applied into the dermis layer by breaking open the skin. Needles and a tattoo machine are required.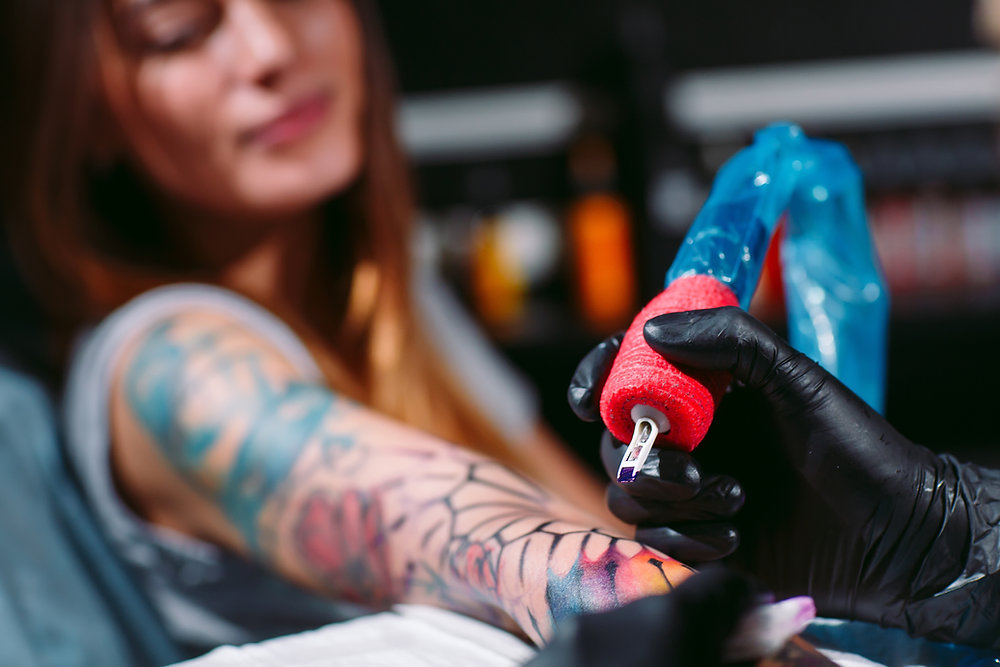 How Long Before The Ephemeral Tattoo Fades?
The tattoos typically endure nine to fifteen months. The healing process greatly influences how the tattoo looks over time, so taking great care of it is critical. In reality, the healing process differs from that of a typical tattoo. On average, the healing process takes four to six weeks, although you'll be able to enjoy your Ephemeral a few days after your visit. Minor irritation or itching may occur during this time, which is completely normal. The time it takes for a tattoo to fade depends on the person's surroundings and physiology. The process is affected by placement, design, unique skin makeup, sun exposure, and other factors. For some, fading may begin around month five, while for others, it may begin in month eight.
Do Ephemeral Tattoos Pose Any Risks?
The primary difficulty with Ephemeral tattoos is the possibility of disappointment when the tattoo fades. As it fades, it will appear washed out, which may not be appealing. However, if someone wants to erase the semi-faded tattoo even faster, laser removal will work well with Ephemeral's ink. If you're thinking about getting a made-to-fade tattoo, you're probably aware that it will fade with time. Dermatologists are skeptical about Ephemeral's ink and warn of potential scarring or allergic reactions to tattoos. Though the danger for both is low, they advise individuals to know that it is still possible with both made-to-fade and traditional tattoos. The danger is rather low, with black ink in particular.
Follow your tattoo artist's aftercare instructions, and consult a board-certified dermatologist if you're concerned about an infection or response. Your Ephemeral tattoo would itch like a mosquito bite while it heals, exactly like a regular tattoo. This is quite natural and a necessary part of the procedure. It may also feel elevated. Don't worry; the texture will fade with time. Most importantly, Ephemeral ink allows individuals to be creative with tattoos while knowing they will only be on their flesh for around a year. You may take a larger risk with bold body art if you are not committed to it for the rest of your life. Many couples with each other's names or matching art choose to go for Ephemeral Tattoo rather than the permanent one.
Other Articles