We're all too familiar with the morning school rush, aren't we? It's like a chaos and the last thing you want to deal with is a complicated hairstyle. Well, relax. Don't worry. Here are a collection of 25 easy hairstyles for school girls that will have you looking fresh for school without spending hours in front of the mirror.
1. Ponytail
A timeless classic – the ponytail is a lifesaver. simply gather your hair at the back of your neck and tie it up with a hairband. You can choose to keep it low and neat or go for a high ponytail for that playful touch.
2. The Effortless Messy Bun
When you're in a rush, the messy bun is your best friend. Twist your hair into a bun and secure it with a hair tie or some bobby pins. The messier, the better.
3. Half-Up Half-Down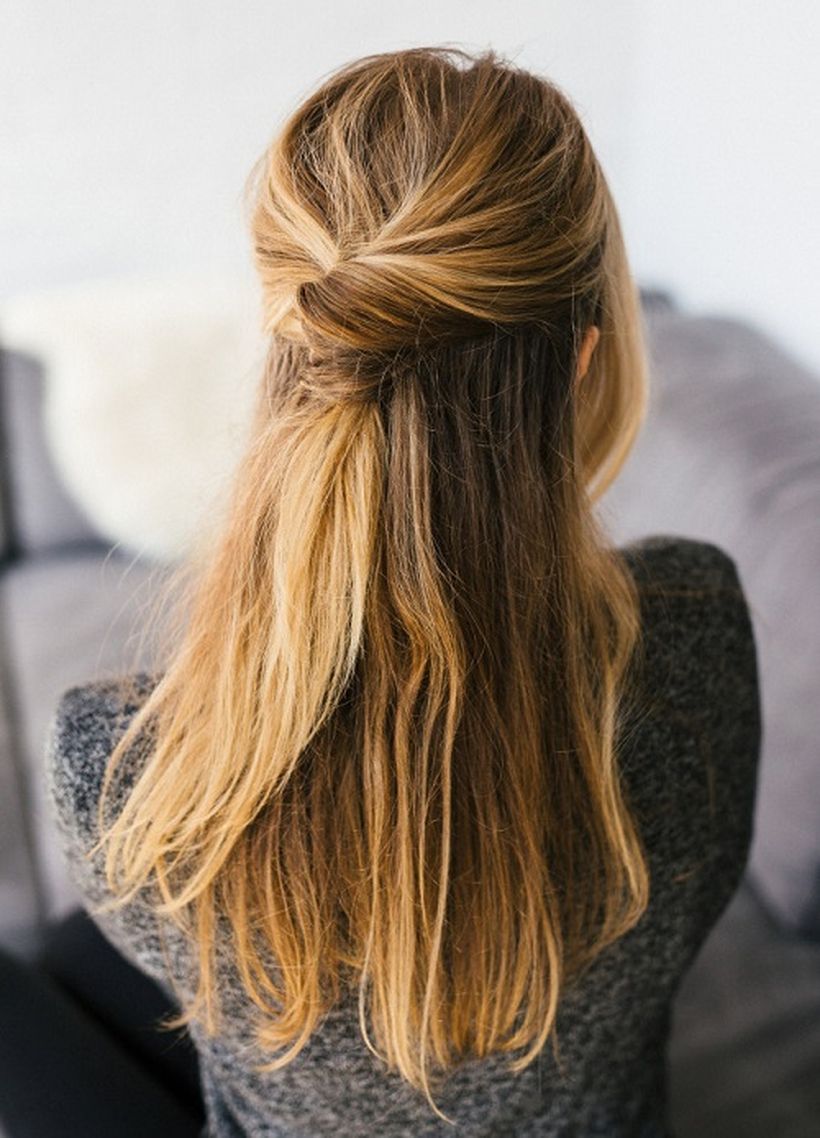 For a sweet and straightforward look, consider the half-up half-down hairstyle. Grab the top section of your hair and twist a little securing it with a clip or a hair tie leaving the rest of your hair flowing down.
4. The Side Braid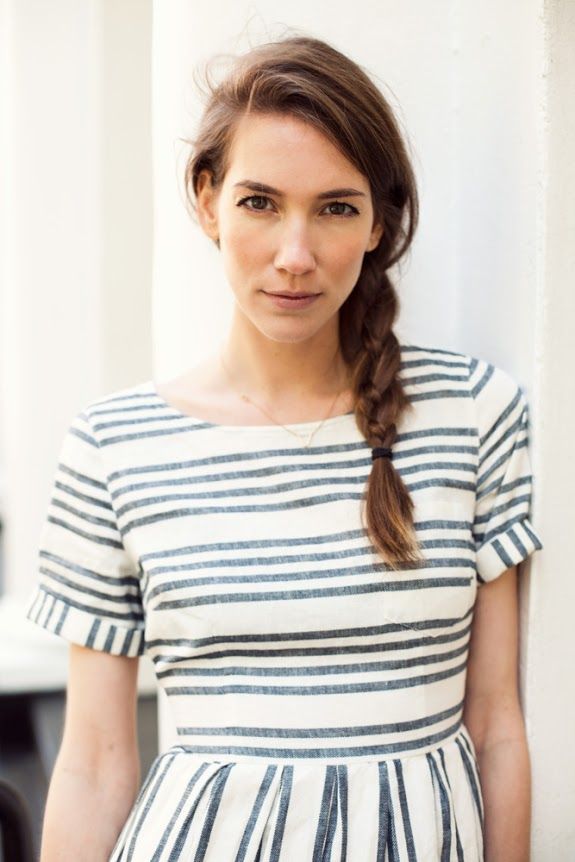 A simple side braid can add instant charm to your look. Sweep your hair to one side and start braiding. You can either go for three strand braid of fishtail braid it's up to you.
5. Low Knot
Achieve an effortlessly chic style with the low knot. Gather your hair at the base of your neck and twist it into a knot. Fasten it with bobby pins, and voilà!
6. Headband Wrap
If you've got a headband handy, you can create a stylish headband wrap. Slip the headband over your hair and tuck your hair into it, section by section. It looks intricate but takes just minutes to master.
7. Double French Braids
Feeling a bit adventurous? Try the double French braids. Divide your hair into two parts and braid each side. It's both sporty and chic keeping your hair under control all day.
8. The Top Knot
For a trendy and easy look, go for the top knot. Gather your hair at the crown of your head and twist it into a bun. Secure it with a hair tie or some trusty bobby pins.
9. Sock Bun
No worries, you don't need an actual sock for this one. All you need to do is roll your hair into a bun, starting at the ends, and secure it with an elastic band. This neat and polished hairstyle is perfect for a put-together look.
10. Classic Waves
If you've got a tad more time to spare, try creating classic waves with a curling iron or straightener. Curl your hair away from your face in sections, and then run your fingers through the curls to loosen them up for a relaxed, beachy vibe.
11. The Twisted Headband Halo
If you're a fan of headbands, this one's for you! Take a thin section of hair from each side, twist them, and secure them with bobby pins at the back of your head. It creates a delightful headband effect without needing an actual headband.
12. Classic Ponytail Twist
Upgrade your everyday ponytail with a cool twist. Make a regular ponytail that you usually do, then take a little strand of hair from underneath and wrap it around your hairband to hide it securing it with a bobby pin. It's easy, adding a touch of elegance to your usual look.
13. Space Buns
Let's kick things off with a fun and nostalgic choice space buns. All you need to do is divide your hair into two sections, twist each into a bun, and secure them with pins or rubber band . It gives a hint of whimsy to your everyday look.
14. French Twist
If you're aiming for an elegant and timeless appearance, the French twist is your go-to. Gather your hair at the nape of your neck, twist it upwards, and secure it with pins. This hairstyle is a perfect choice for your school days and well as for any occasion.
15. The Topsy Tail
Now, here's a twist on the regular ponytail that's charming and easy to pull off. Create a small opening above the hairband, flip the ponytail through it and you are done. It can elevate your everyday look without any fuss.
16. Boho Braids
For those days when you want to channel your inner free spirit, go for boho braids. Create loose and carefree braids, leaving a few strands loose to frame your face making you look effortlessly chic.
17. French Braid
Don't be intimidated by the name; the French braid is simpler than it sounds. Start at the crown, gradually adding hair as you work your way down. It is a polished and stylish hairstyle for a school day which is very easy to achieve.
19. Low Rolled Updo
When you are running late for school consider the low rolled updo. Simply grab you hair and twist it into a bun, and secure it with pins. This quick hairstyle gives you polished look without taking much of your time.
20. Bubble Ponytail
Give your normal ponytail a twist with this bubble ponytail. This hairstyle is easy to create, after securing your hair with elastics at intervals down the ponytail, gently puff each section to create a bubble effect. It will surely grab your classmates attention and make you stand out in the crowd.
21. Reverse Braid Bun
Starting at the nape of your neck, create a reverse braid and then twist it into a bun at the crown of your head. This hairstyle gives you a chic appearance suitable for both school or any occasion
22. Braided Headband
Ever wanted to look fancy without much hassle. Try braided headband hairstyle. Take a small section of hair, braid it, and wrap it around your head like a headband. This easy yet cute style is perfect for any occasion.
23. Braided Pigtails
Braided pigtails give you a youthful, playful look. Split your hair into two parts, braid each one, and tie them with hairbands. It's perfect for casual outings, and you can jazz it up with cute hair accessories!
24. Dutch Braid
The Dutch braid, also called an inverted braid, brings out that boho-chic feel. Divide your hair into three sections, braid them, but this time, cross the strands underneath and you are good to go.
25. Low Ponytail with a Ribbon
Take the classic low ponytail up a notch by adding a ribbon. Gather your hair at the back of your neck and tie it with a ribbon. This small touch can transform your look from ordinary to effortlessly classy. You can also try different ribbon colors and textures to match your outfit .
Other Articles