With the change of season, nothing like betting on modern haircuts that hairdressers advise because if they are the most requested in hairdressers lately, it's for a reason. Fresh, daring, and flattering, these 35 women's haircuts 2023 current and total hair trend will transform your look if you feel like a change.
From the mullet cut we see more and more of on the street to the oversized, fluttery mane with short, tapered bangs, these 35 haircuts will transform your look if you're in the mood for a change. If you've already tried the best haircuts of 2022, check out the trends for 2023, when we'll see hair with great presence and personality in which the "clavicut" remains the most classic option.
1. HALF BOB WITH OPEN BANGS
A middle ground between the fluttery mane and the Sandy cut from Grease, and this cut is rejuvenating, gives a lot of movement to the mane, and looks perfect either loose or pulled back in a chignon. We've seen it on Melanie Griffith with blonde highlights (and her daughter Dakota Johnson's).
2. XXL OR OVERSIZED MANE WITH BANGS
A retro style is taken to 2023, and we loved it. It's a wavy mane with some layers to gain volume and a fringe that can be longer and open – like Sara Carbonero's – or tapered like Blanca Suárez's.
3. FRENCH BOB HAIRCUT
Another classic for the less risky, but that has not lost an iota of actuality. The traditional French bob reaches chin length at the front and to the nape of the neck at the back. With the side parting, it is a clear trend.
4. FRAME CUT
This an elegant and sensual cut for lovers of short and medium-length hair. The frame cut consists of blunting the front part to frame the face and leaving the back of the head very straight. It is perfect if you want to offset your features, soften them or make your face look more oval. From there, the color and highlights of your choice.
5. CURTAIN BANGS: LONG, OPEN BANGS
Lovers of long hair will continue to enjoy curtain bangs, those long, side-swept bangs in the Brigitte Bardot style of the 70s and 80s. It's not exclusive to long haircuts, but we see it often.
6. BOTTLENECK BANGS
An extension of the previous style. The bottleneck bangs cut consists of cutting layers on both sides of the head in the curtain bangs style, not only limiting it to the bangs. It's an ideal cut for those with very fine hair who are crying out for more volume. We've recently seen actress Margot Robbie with this style.
7. CLAVICUT HAIRCUT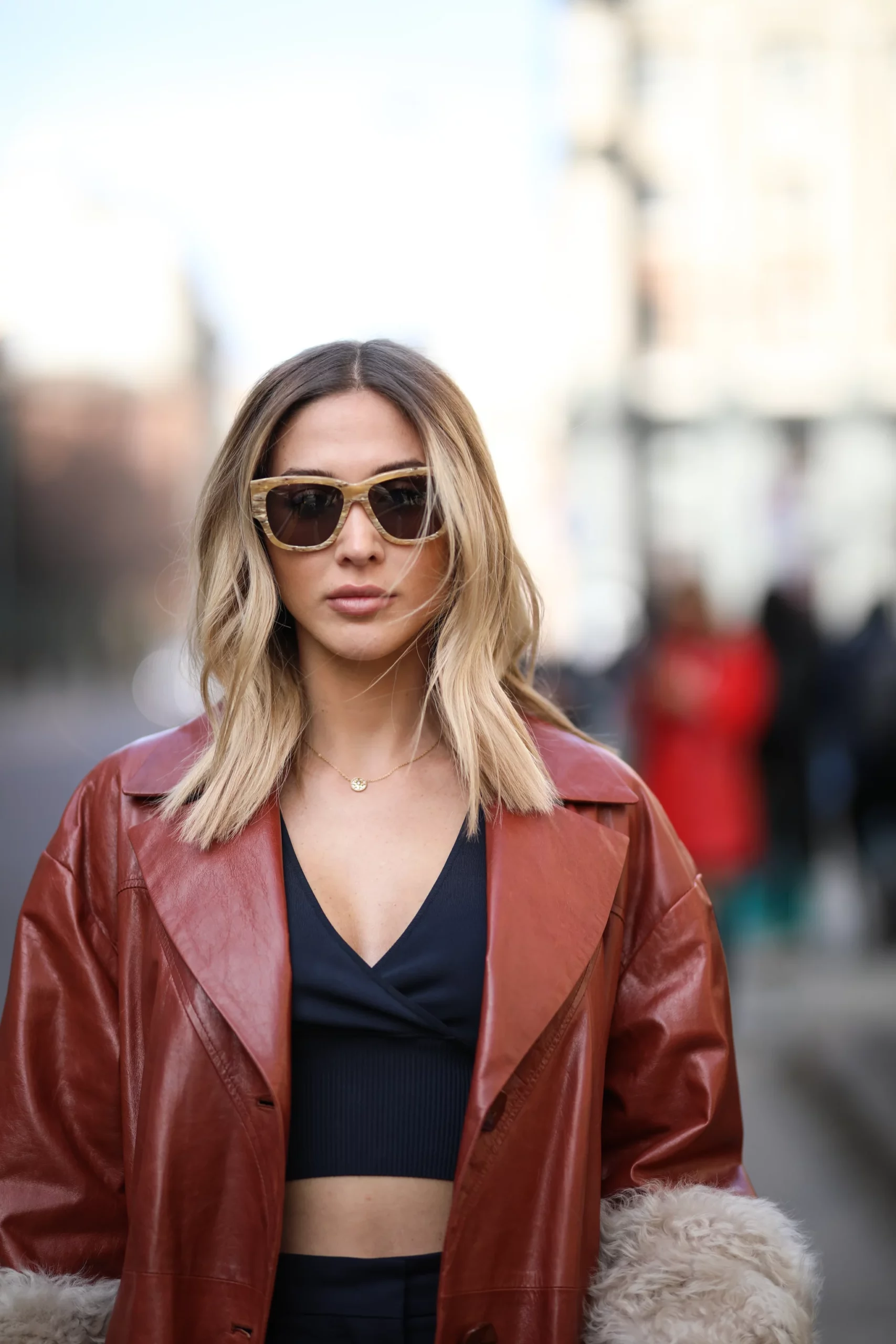 For its versatility, elegance, and how it styles, the clavicle that we have seen so much in recent years continues to impose itself. It is a very straight cut that ends at the collarbone, and you only have to choose the color if you prefer it with or without highlights -although a balayage style will give a greater sense of volume- or with a wavy or straight finish. We've seen it on everyone from Queen Letizia to Ana de Armas.
8. BOB, WHERE THE NECK IS VISIBLE
The experts point out that the most modern cuts in 2022 will be the more classic and timeless haircuts. So, we will go for cuts with very pure lines, and concerning length, we will leave behind the extra-long manes to give way to cuts where the neck is visible. We will also see short haircuts reinterpreting the classic pixie, where the sides will be longer or slightly longer.
9. CURLY HAIRCUT
When choosing a layered haircut for your curly mane, it depends greatly on the density and volume you have in your hair. If you have fine, long curly hair, the best option is to opt for a gradient cut and add layers to add more volume and movement. If it is denser, the ideal is not to overdo it with layers because you will get the opposite effect, i.e., unruly hair.
10. CURLY HAIRCUT FOR 50-YEAR-OLD WOMEN
Shag haircuts, French bob haircuts, long or short bob haircuts, mullet haircuts, and long layered haircuts are the most flattering for curly hair over 50. The key is to play with layers, bangs, and highlights to give a touch of light to the face and hair.
11. SHAGGY CUT FOR FINE HAIR
If you want to give more shape and body to your fine hair, another of the most recommended cuts is the shaggy cut, always avoiding long lengths that can give the appearance of poor hair. And they can also be accompanied by bangs to frame the face and enhance the look, apart from giving the sensation of more hair around the face.
12. BOYFRIEND BOB
It consists of a very short bob that imitates the male haircut but is adapted to each face. From there comes the creativity according to your hair and style: with or without bangs, jaw length or shorter, straight or wavy, and with side or middle parting. It goes great with all styles, as we have seen from very formal versions to grunge-reminiscent ones.
13. BOB INVERTED
Suppose a haircut has become a favorite among hairdressers because it harmonizes all types of faces, especially round ones. In that case, the inverted bob is slightly longer in the front part of the hair than in the back, leaving the neck uncovered without sacrificing length.
14. CURLY HAIR BOB CUT
The bob works very well on curly hair because it gives them movement, body, and a lot of freshness, in addition, to cleaning up the ends, something essential.
15. LOB HAIRCUT
The Lob or long bob is a perfect length for all women who want to feel the length of a mane without having to deal with very long hair and is one of the most requested haircuts in hairdressers for its versatility and length.
16. LOB HAIRCUT WITH BANGS
Shoulder-length mid-length or long bobs with bangs in different versions are very flattering and allow for various styles, from straight to small waves that give shape and volume.
17. SHORT LAYERED HAIRCUT
Short, layered haircuts are in. Longer bobs, shags, or pixies, as well as mullets, can be styled in multiple ways to give your hair movement, vitality, and fluidity, with strands close to the face to give it all the prominence. They are also very flattering, refresh your look and multiply the volume of your hair (if you have fine hair).
18. LONG LAYERED HAIRCUT
A long layered haircut combines different lengths of layers from mid-lengths to ends to achieve movement in the cut without losing hair density. With this haircut, what the stylist is trying to give your mane is a movement that works your hair leaving between the shortest layer and the length just a few centimeters (usually three to five).
19. PIXIE HAIRCUT WITH A TOUPEE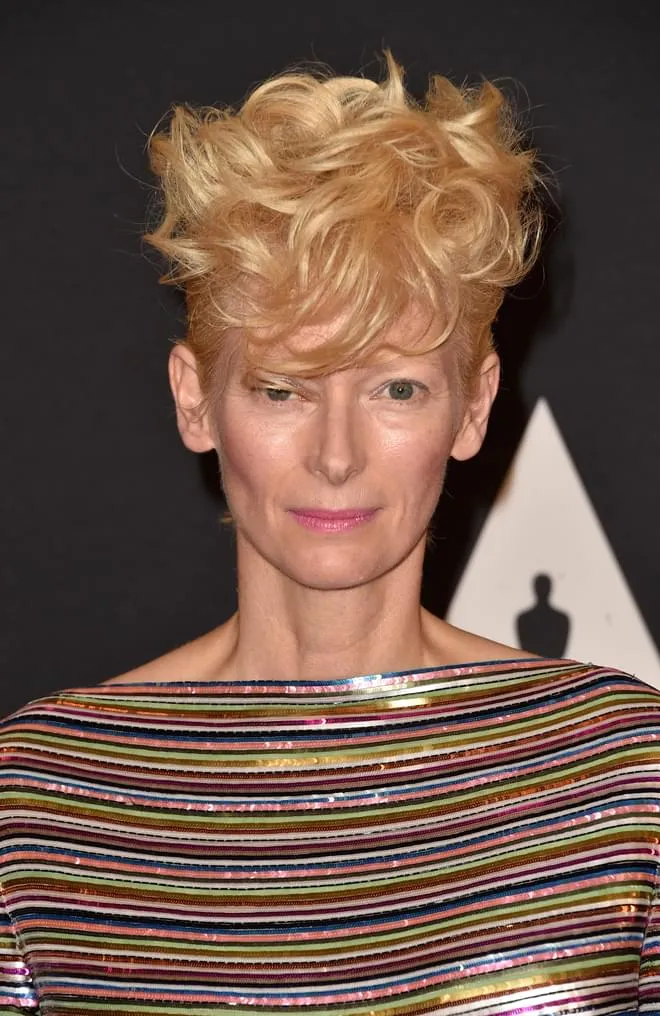 The good thing about the pixie cut is that it can be styled in a thousand ways. Still, one of the most flattering for sharp faces like Tilda Swinton's is to wear with a very flattering and modern toupee which, on the other hand, another day, you can either gel or air dry with the blow dryer.
20. SMOOTH BOB CUT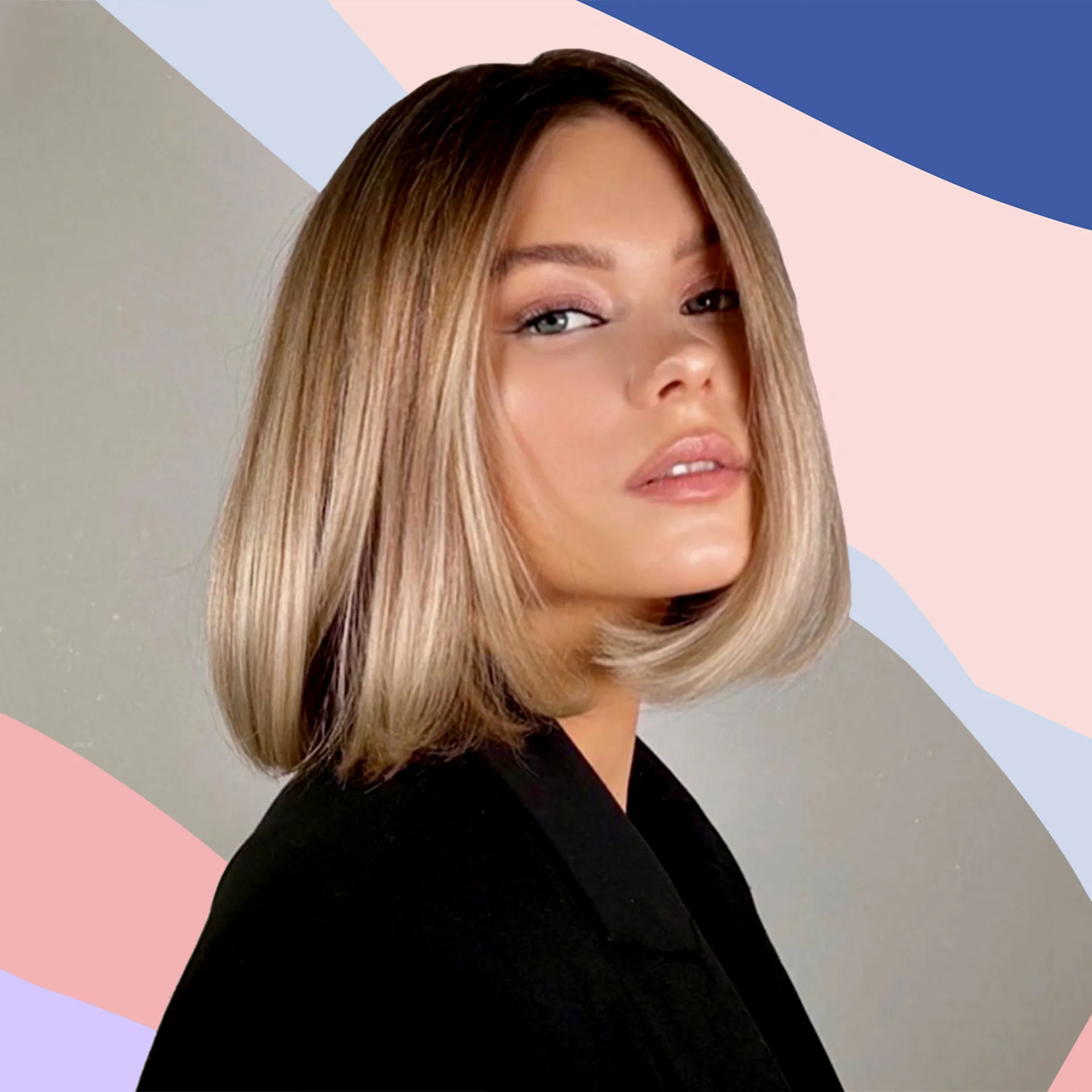 The straight bob is still going strong for those who want to wear an impeccable image because it has the most polished and straight ends, with no fades or layers.
21. GRADIENT AND FRAYED CARRÉ
The gradient carré is a cut that offers many possibilities and is very easy to wear. It can be done with a more or less pronounced gradient or simply at the front. It is also suitable for straight, curly, fine, or thick hair and adapts to different faces and styles.
22. HALF-SCALED BOB HAIRCUT
Haircuts for mid-length hair are one of the most trendy in 2022. The upper part of the hair is more scaled than the sideburns or the nape of the neck. However, a sine qua non-condition for wearing it is that it should not go past mid-neck. Even hairdressers recommend wearing it at chin length because it looks exceptional and allows you to wear it in different hairstyles.
23. BLUNT BOB
Half-lengths without layers or a texture like the blunt bob are an alternative to the classic bob, less forceful and with much more movement, which can be adapted to every mane and every face shape. It can be worn with a middle parting and with or without accessories.
24. BOWL CUT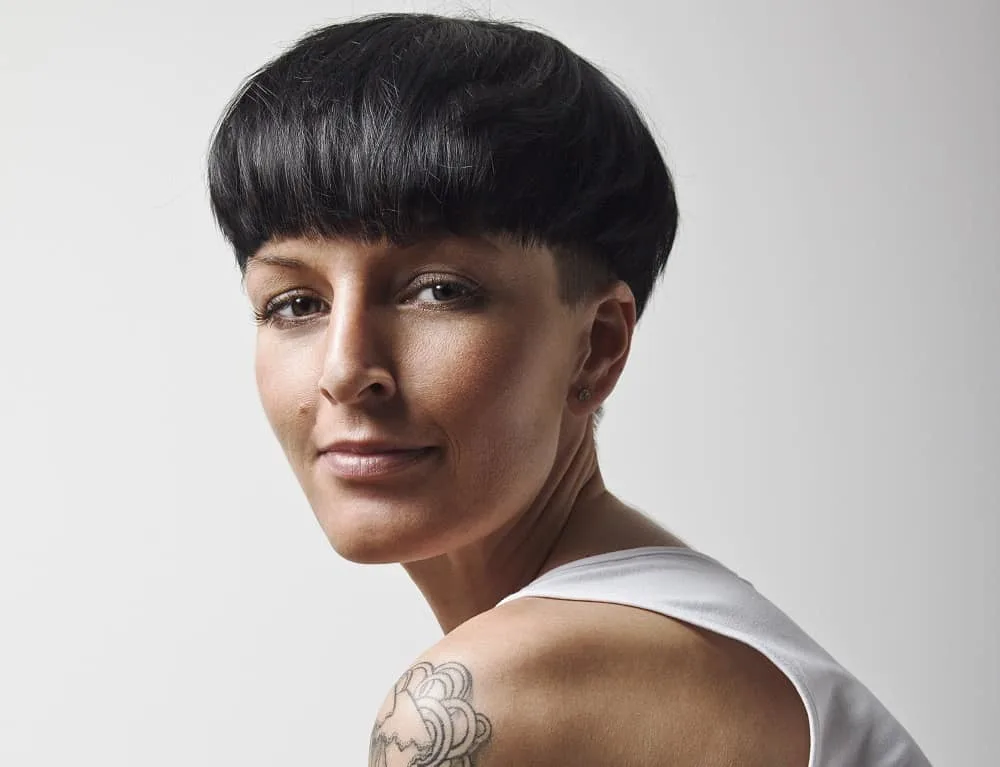 The bowl cut has been reinvented with a more rounded top part than the bottom, although it can be worn in many different versions. It is ideal for any face shape or hair texture and can be worn with a long fringe.
25. MINI BOB
Nothing is more flattering and refreshing than the bob cut in its most minimalist version. The micro bob or mini bob is ideal for straight hair but can also be worn with wavy hair and in different versions: textured, retro, air-dried, and easy to maintain.
26. MIXIE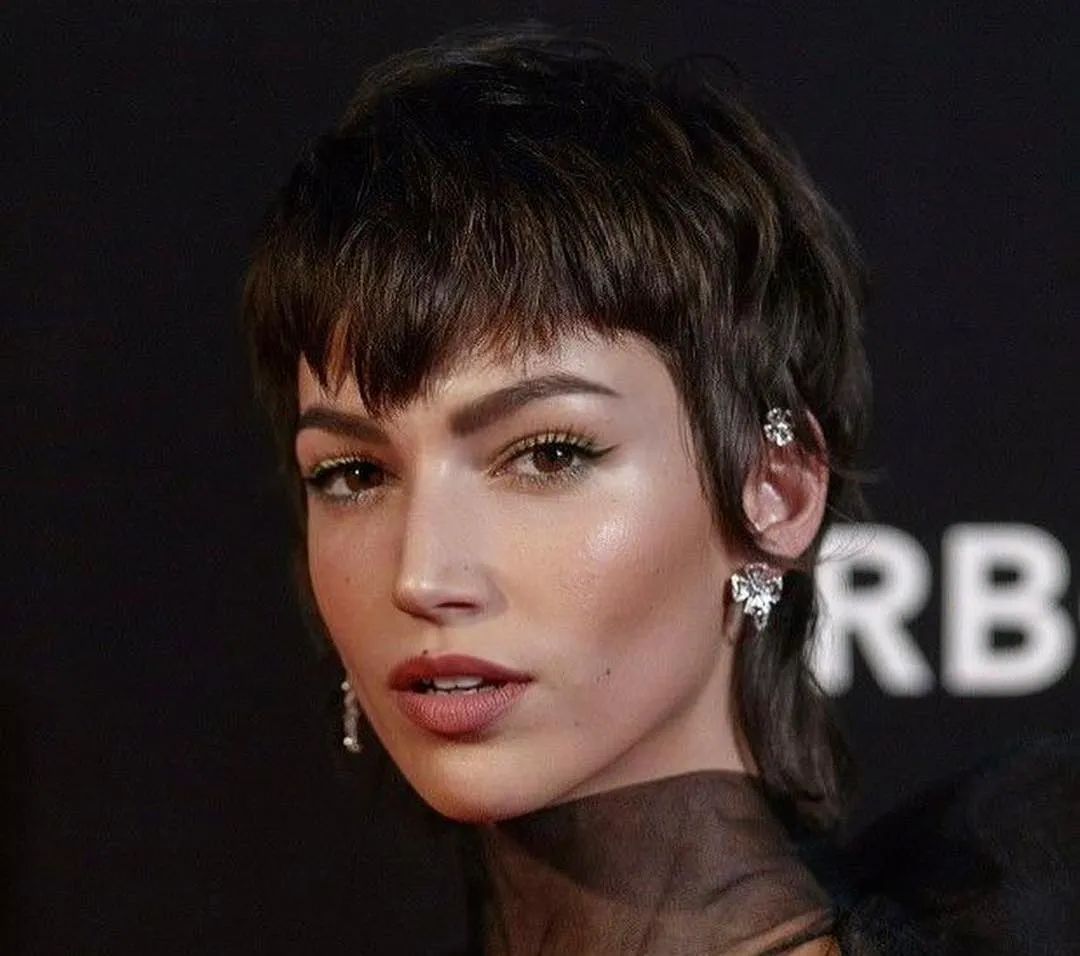 The mixie fuses the mullet haircut with the pixie and has been popularized by Úrsula Corberó but is now worn by more celebrities like Florence Pugh. It's a fresh and casual cut that keeps reinventing itself, but it's still a pixie that has evolved from such a radical and daring cut as the mullet.
27. BANGS IN FRENCH STYLE
Experts work a lot with haircuts like bangs with more exaggerated volume on the sides and French style. Furthermore, if we give this cut, we will get even more highlight the features.
28. PIXIE, OVAL OR EGG-SHAPED
The oval or egg-shaped pixie is a popular haircut in salons for girls who want a quick look that's more fun than the classic pixie. It is inspired by the aesthetics of the 90s and has longer top strands, and creates an oval shape.
29. HAIRCUT WITH FLARES AT THE ENDS
Salon experts assure us that cuts with much more movement and a more casual look are in demand to update the mane a little for the summer.
30. BIXIE
The bixie haircut is a pixie that is growing and squaring with the neck and matches the sideburns, and depending on what you like, you can wear it with a shorter or longer fringe, like a very short bob or a long pixie. It frames the face and looks great on straight, curly, or wavy hair, as Rowan Blanchard does, and it's very trendy this summer.
31. SHAG HAIRCUT IN THE MIDDLE
Because it is a longer, shaggy mane, the layers are more distributed and less concentrated, giving it a more fluid movement. The idea is to wear it with a curtain fringe, with the ends side-swept to emphasize the seventies inspiration.
32. WOLF CUT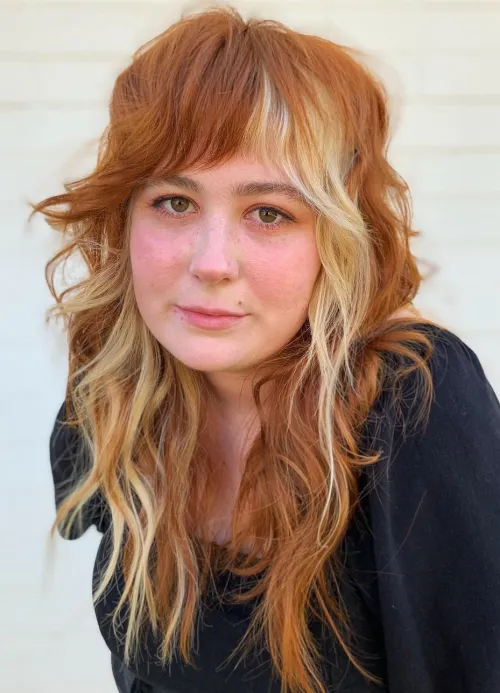 The wolf cut flatters all face shapes, especially those that are more elongated or oval, because wearing bangs shortens the face: In the case of round faces, we would leave the bangs on the side a little longer to avoid creating this sensation. It's a very comfortable cut for abundant, slightly wavy hair, but because it has many layers, it's best to avoid it on thinning hair.
33. THE NIXIE
The nixie is a longer pixie haircut created with layers that resembles the mullet and the shag and often goes with a longer fringe and a rounded contour with layers and can be worn with all types of hair textures and can be worn with all types of hair textures.
34. LONG LAYERS PIXIE HAIRCUT
It is sophisticated and elegant, with long layers, a square nape, and uneven bangs. The long pixie cut is a style that slims the neck, clears the face, and enhances the look. In salons, pixies with slightly longer sideburns that can be tucked behind the ears are in high demand; it's a current, flattering, very versatile, and comfortable cut.
35. MULTI-LAYERED OR OCTOPUS CUT
They also ask for cuts as current as the octopus cut, with many layers and open bangs and upper volume in the mane for round or square faces that are looking for volume in the upper part of the mane, and the curly version is in high demand and even for fine hair because you can make upper layers on the sideburns leaving more weight below. This type of layer adapts to your hair texture.
Other Articles