Are you tired of your long hairstyles and want to fall in love with your mane? It is very easy to get into a routine and repeat hairstyles daily.
If you don't want to experiment with different hairstyles, you don't go to the hairdresser very often. We've designed several styles for long hair to help you flip your look. Choose the criteria you want to style your long hair; we're here to assist you and your hair. Check out our 22 flattering ideas.
1. Long Hair with Bangs
We are always up for trying out new hairstyles. And I'm sure the fabulous long hairstyle with bangs will give you the desired look. Compared to other hairstyles, bangs can make a big difference in how your hair looks. Furthermore, the bangs will make you look ultra-chic and fashionable for any occasion. You can try the messy bangs hairstyle for a chic look.
Don't comb your bangs too much to give them a messy look to keep them looking unruly and full of attitude. All you have to do is squeeze the fringe, and you're done!
2. Medium Length Hair
Because "medium" can mean so many different things, medium hairstyles for women are among the most versatile. It's also the most common hair length. On the other hand, the styles a woman with medium-length hair can pull off are anything but ordinary.
This feathered hairstyle is sophisticated and chic. Straight cuts with feathered ends are difficult to maintain, but the flare and confidence they provide are well worth the effort!
3. Long Hairstyles for Women Over 50
Long hairstyles for women over 50 are created with texture to accommodate grey and thinning hair.
Sleek, long hair with wispy bangs can be difficult to style but is well worth the effort. Just make sure to look after your ageing hair. Nobody will be able to tell how old you are this way. I would suggest washing your long hair only every few days. As a result, your hair can absorb the crucial oils from your scalp.
4. Women's Brunette Long Hairstyle
Are you a brunette or planning to dye your hair a dark color?
The most classic, with straight bangs. A hairstyle that accentuates the shine and luster of the hair. You can also try a wavy brunette hairstyle to make your hair look fuller and more beautiful.
5. Long, Wavy Hairstyle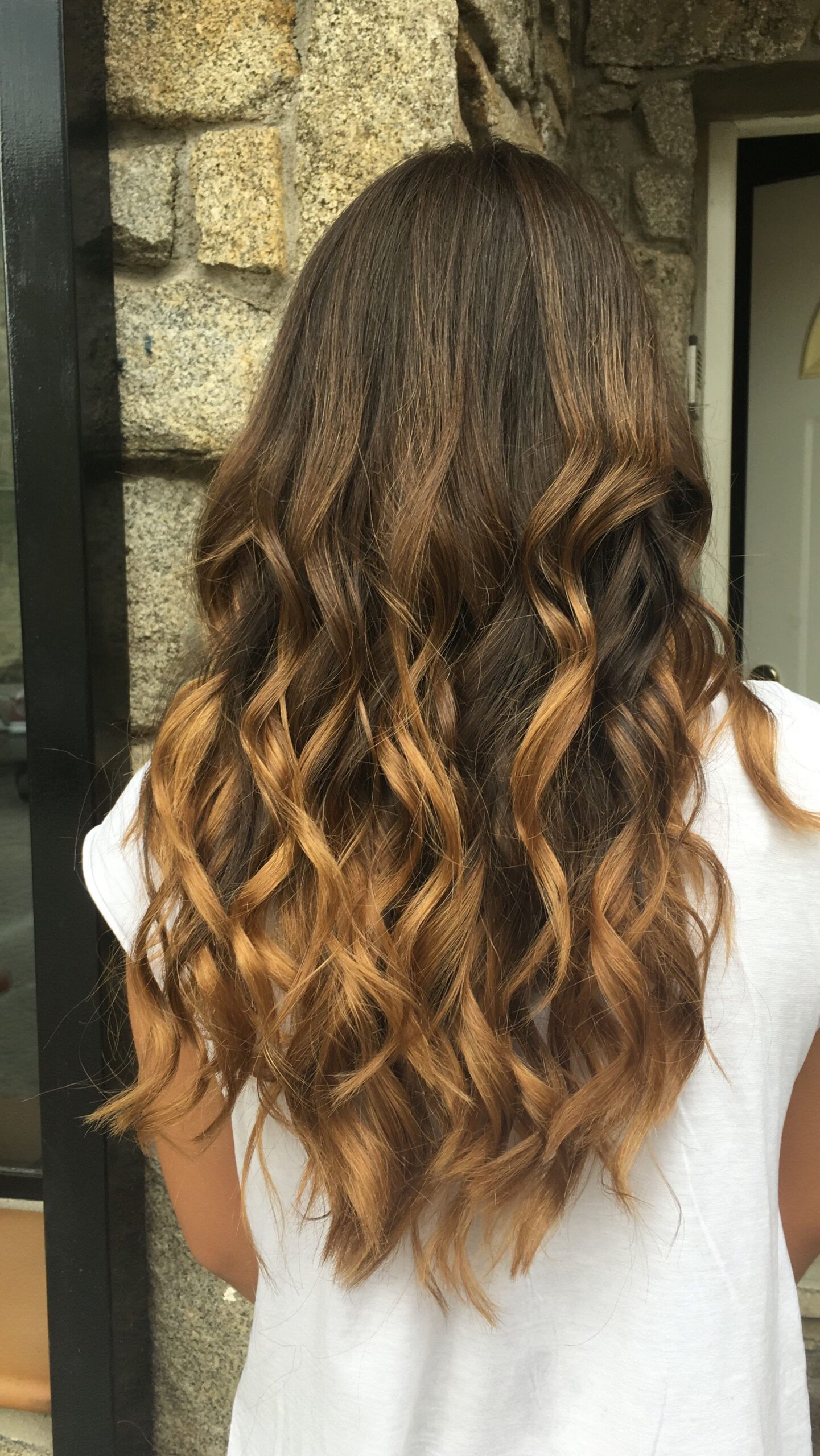 Do you want to flaunt your ultra-modern, extra-long hair with a rebellious twist? If so, the fuzzy is one of the women's most fashionable wavy haircuts.
It's ideal for bringing life to be long and wavy hair while avoiding the 'boring' look. If you want to finish the look, some Californian wicks that gradually illuminate the different locks will be a great addition to your long shaggy hair.
6. Long Hairstyles for Women Over 40
Practicality becomes a determining factor at this age, especially if you have a fast-paced and super-busy life, so choosing simple and flattering hairstyles for day-to-day is an essential part of the beauty routine for women aged 40 and up.
Do you have sagging skin on your face? Try this on-trend high lace tail hairstyle on your long hair for an instant facelift. Comb your hair back, tie it into a high ponytail (not too tight), divide it in half, and twist it like a drawstring to the end.
7. Layered Long Hair Cut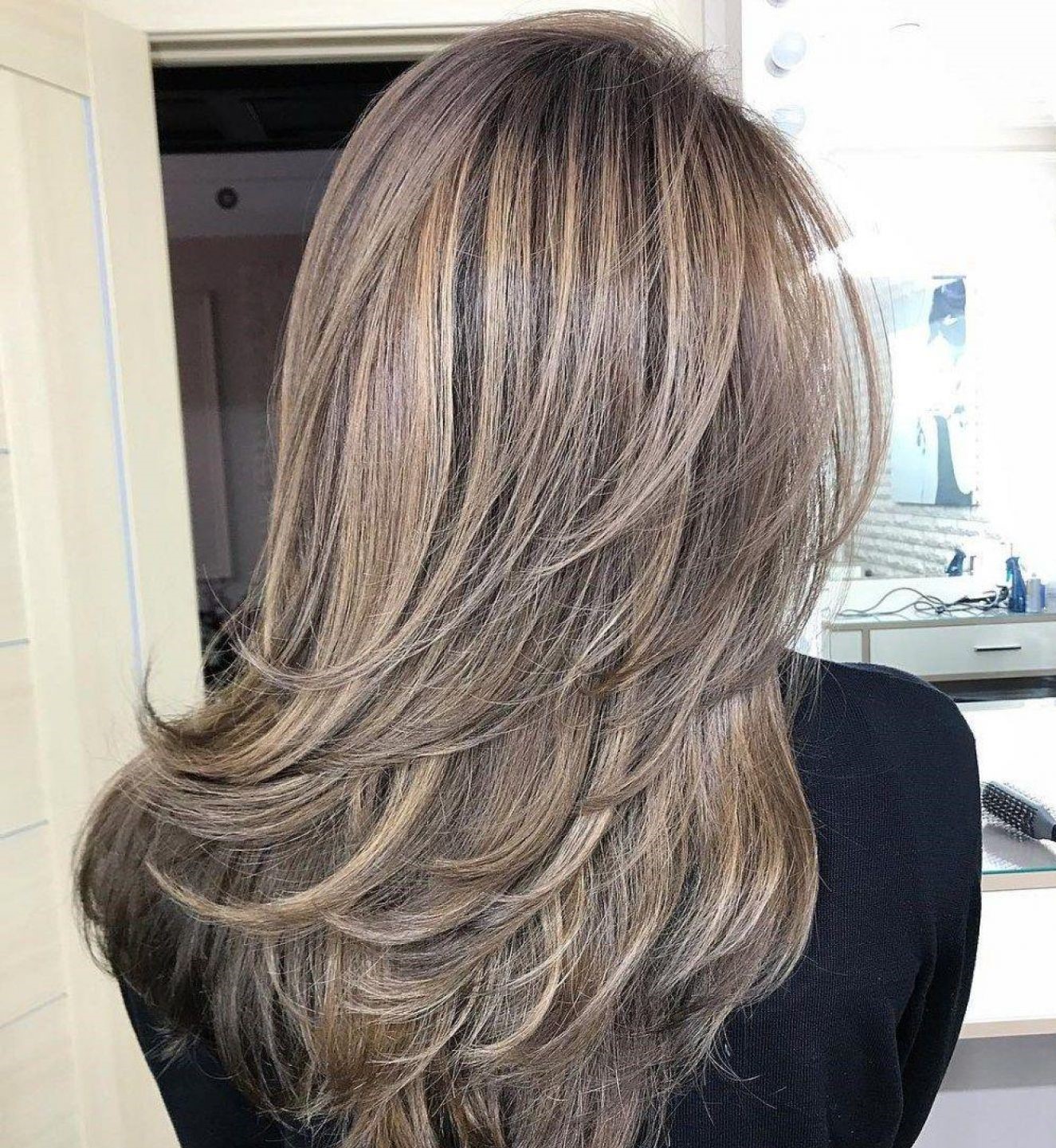 Long layers that cascade or cascading layers are popular this season. This style is best suited for straight or straight hair. Cascading the layers over the ends is a good option to choose. This hairstyle is timeless.
8. Long Straight Hairstyle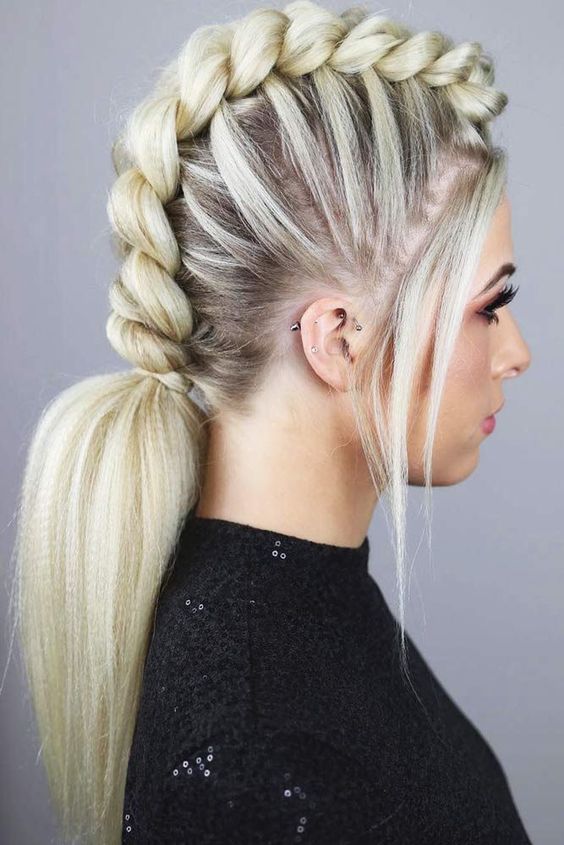 If you enjoy elements of surprise, this Mohawk braid ponytail is perfect for your long straight hair. And, while it appears to be a perfect low ponytail from the front, it defies all conventions from the back and sides.
Make three sections of hair and braid the middle one. Secure with a hair tie, then use a close-bristled brush to style the rest of your hair into a low ponytail for the perfect look.
9. Long Hairstyle for Glasses-wearing Women
Two braids are the ideal hairstyle for balancing your hair and your glasses, as neither will draw undue attention to themselves. You won't have to worry about your hair messing up because it's a very youthful and relaxed style. So, try this messy two-braided hairstyle, or bun them up to get a cute look.
10. Long Hairstyle for Women in Their 30s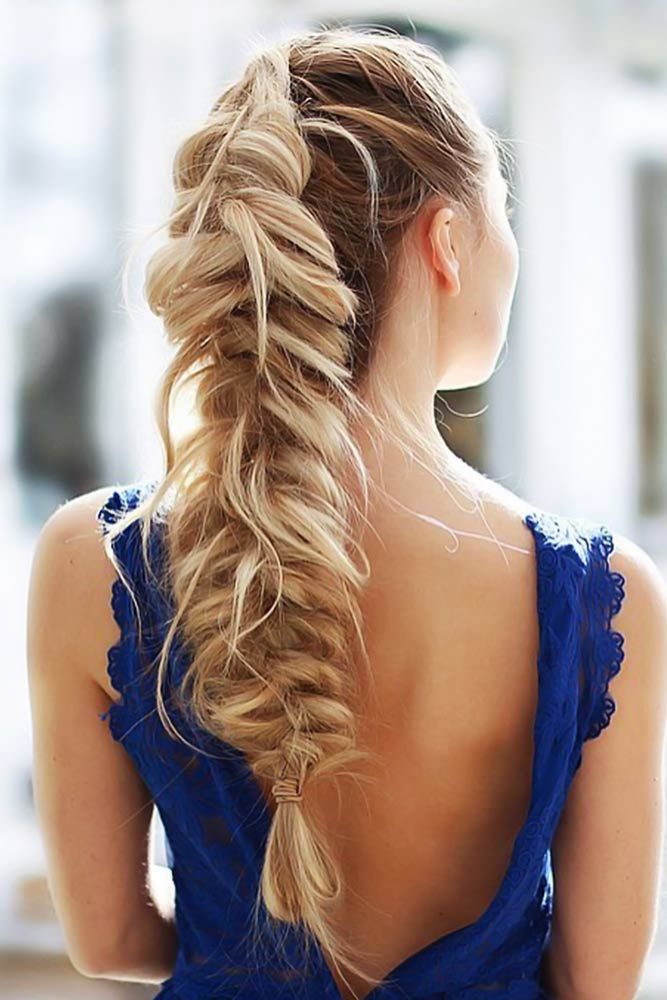 At 30, you begin to rethink your life and redefine many things. Some admire your way of life, tastes, fashion, and appearance preferences. If you're at this point, you might want to start by changing your hair.
If you like the look with a fish braid on the side and lose strands, this is the option. Begin your braid at the length of your hair and leave the roots loose for a more romantic appearance. Finish with a delicate headband that complements your outfit.
11. Easy and Quick Long Hairstyle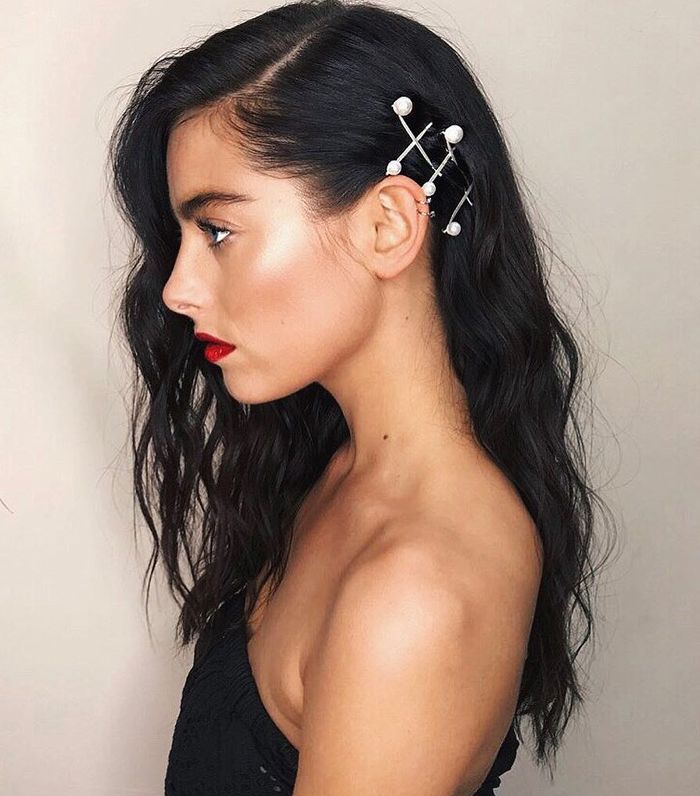 Hairpins provide an endless supply of quick and easy hairstyles. Finding new ways to arrange them only takes a little imagination. A side hairstyle with a series of pins starting from the same point and opening at the height of the ear is a fantastic idea. This will save you precious time, and on the other hand, you will look amazing at your party.
12. Long Hairstyle for Thin Hair
Finish your look with a gel, as you might have seen celebrities on the red carpet. A bow finished with a wet gel touch solves the hairstyle problem. Your thin-looking hair will be as stylish as your clothes. You can make a ponytail or a half-up hairstyle, but loose hair remains at the top of this look.
13. Long Curly Hairstyle
If you have curly hair, we assume you are already familiar with its unique characteristics. Updos with curls can also be done with root braids on top of the head and powerfully defined curls in the ponytail. This Afro-American hairstyle makes curly hair the most favourable summer hairstyle.
14. Long Black Hairstyle
Black hair is less popular than blonde hair. It may be because it is perceived by many as a dull tone appropriate only for the colder months or because it slightly hardens the features. On that note, we come to deconstruct all of those beliefs.
This is an option for women who have extremely long hair. We are talking about the top knot, a simple and versatile hairstyle that can be worn day and night. If it's combined with straight and long bangs like this one, it's a knockout! Black hair immediately stands out.
15. Long Ponytail Hairstyle
Are you looking for an easy but flattering hairstyle trend? If you have a scarf at your home, you're ready. Don't know how to put on that bargain scarf? The key is to tie a ponytail at the crown of your head and knot it.
16. The Long Braided Bun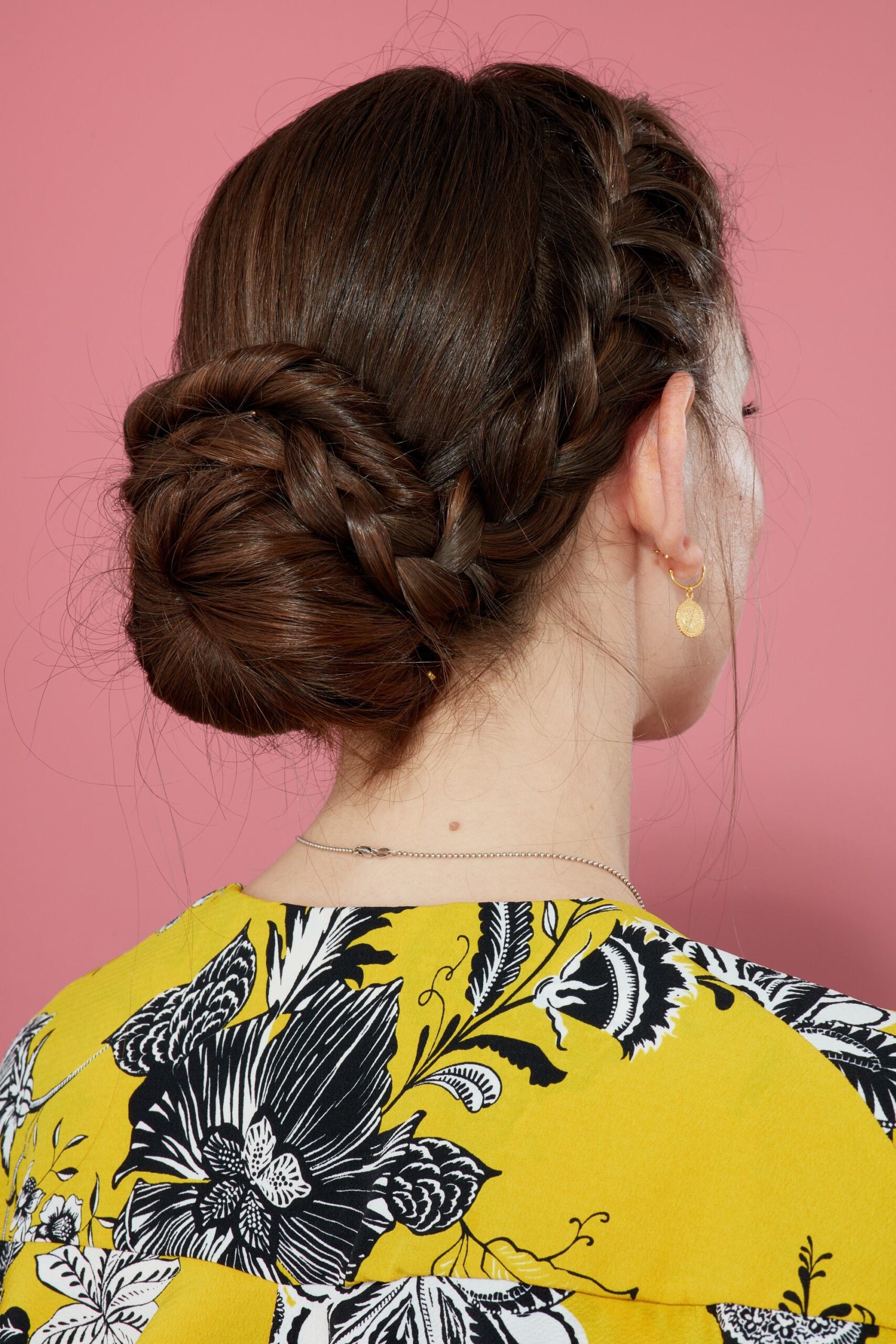 This long hairstyle with a braided bun gives your hair a sleek and pristine appearance. Allow a few strands to fall to create a relaxed and soft appearance.
Plus, people around you will have a great time figuring out how you braided your hair—one of my all-time favourite long hairstyles.
17. Long Fringed Hairstyle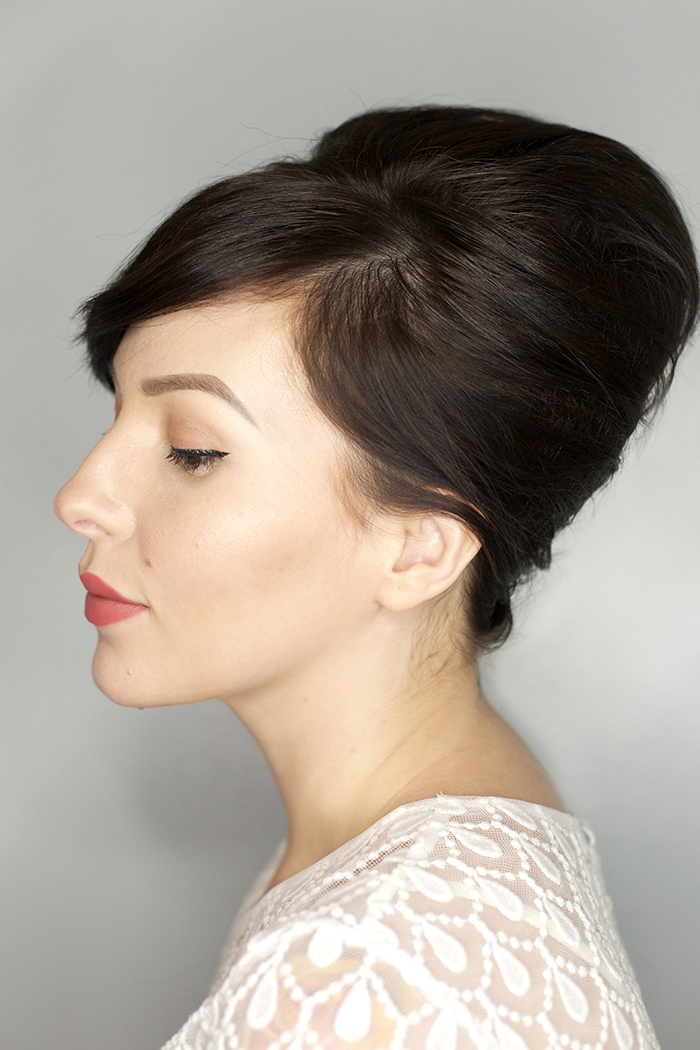 If you have fringes, you can combine your look by fixing the fringes in the centre of the crown, resulting in a "mini-bouffant."
All you did was pull your hair out of your face and tie it up with bobby pins to achieve this sophisticated and flawless look. This is unquestionably a mind-blowing hairstyle.
18. Long Locks Hairstyle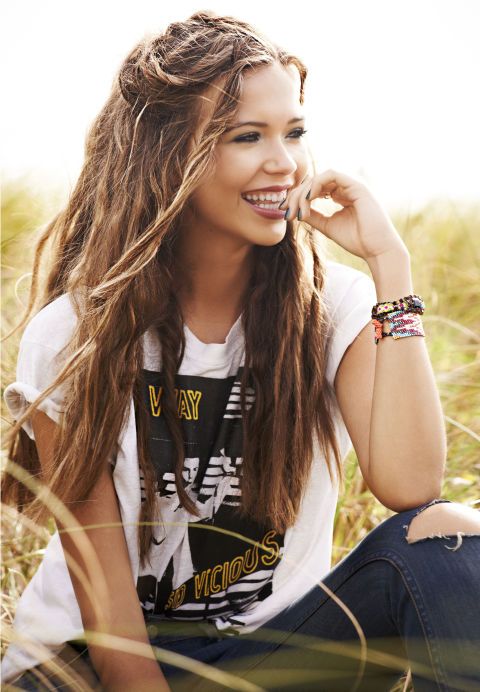 This long hairstyle is for you if you want a semi-messy look with half of your locks up and the rest loose. This hairstyle also gives the impression that you have just woken up, which is a very sensual attraction for any man—one of the evergreens.
19. Long Undercut Hairstyle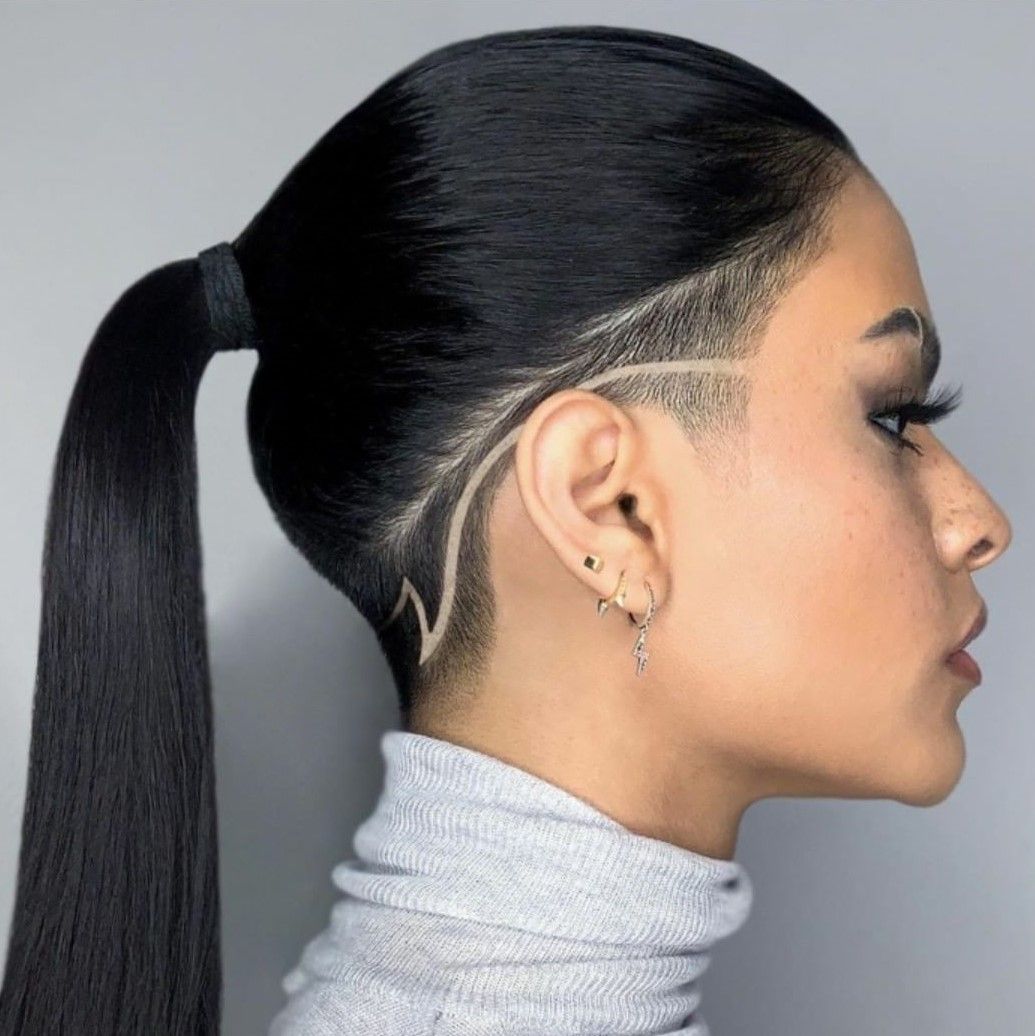 Experiment with various collected hairstyles that allow you to show off your shaved hair. Allow your creativity to run wild and experiment with a new look every morning! Make a ponytail or put all your hair to one side, and the result will be daring, feminine, and elegant.
20. Long Half-up with a Top Knot Hairstyle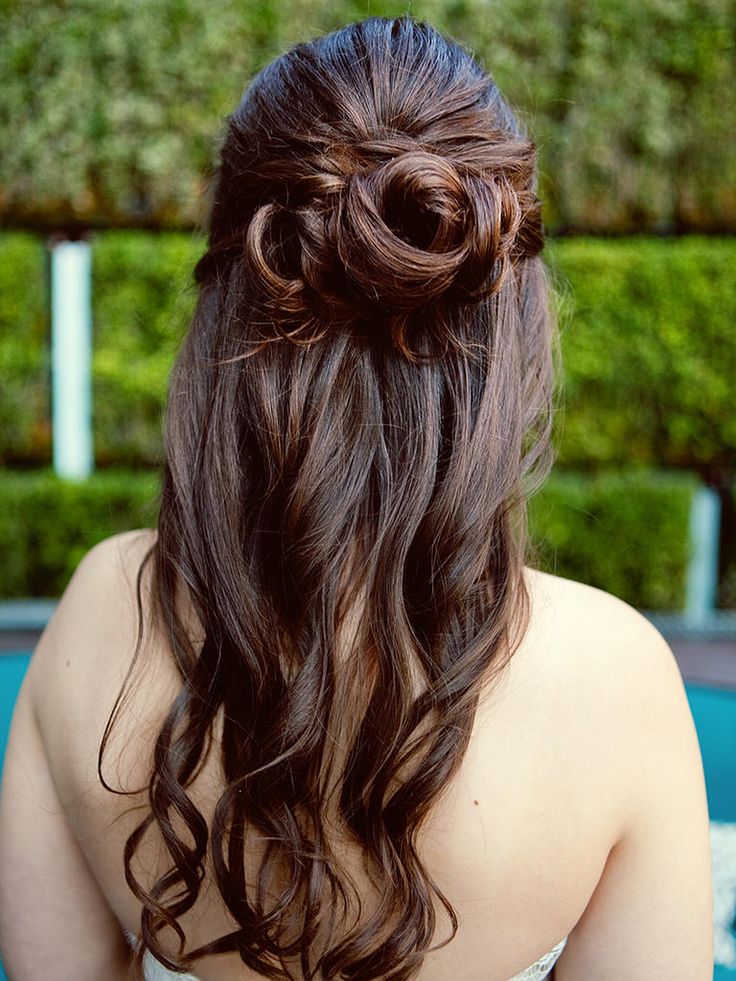 Are you able to tie your shoelaces? Then you'll know how to recreate this look, one of those simple half-up hairstyles that appear more complicated. Finish with texture to loose hair. Try knotting your hair into a half-up, you can knot it high or low, and it looks amazing both ways.
21. Long Hair with a Messy Ponytail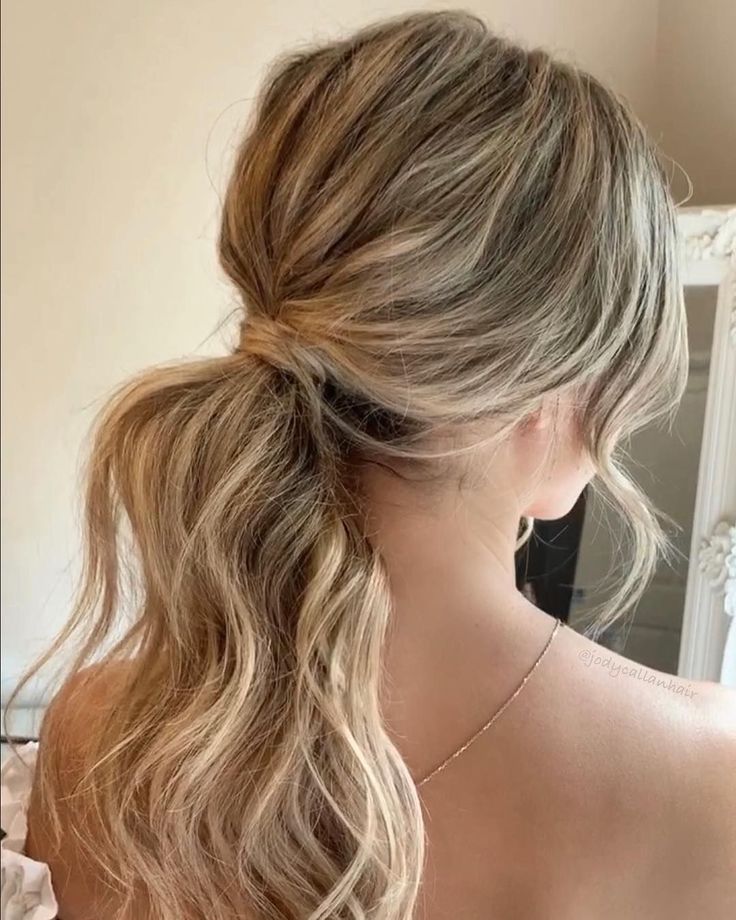 If your event is less formal, try a high ponytail or a low ponytail with a few strands loose in the front. All you have to do is use your fingers to comb your hair and take advantage of its natural texture. Moisturize and prep your hair before styling. It will significantly simplify your hairstyling.
22. Long Hair with Soft Curls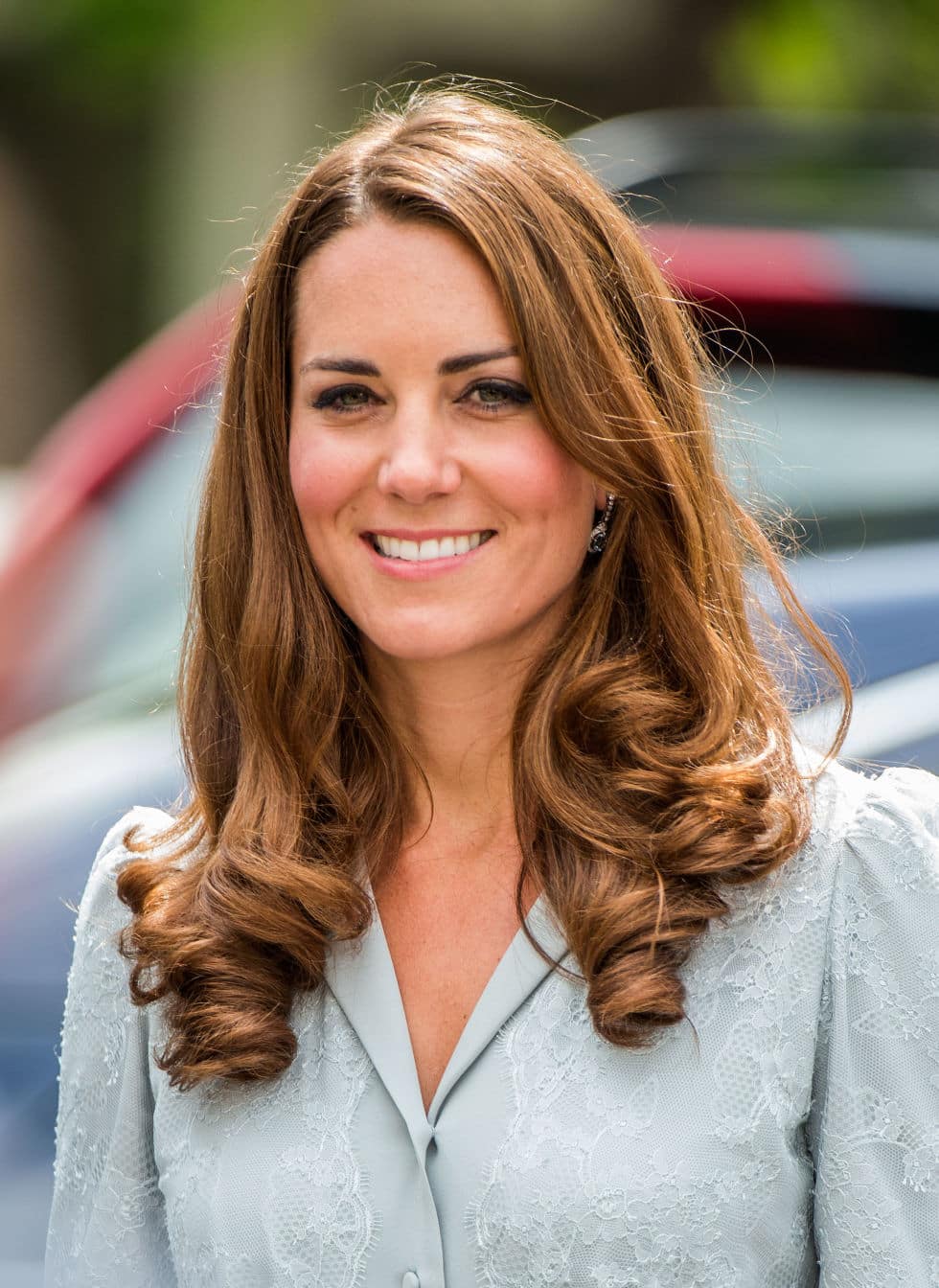 Curling the ends of your long hair will add depth to it. It is ideal if you have straight bangs for a red carpet look. This hairstyle is sensual and provocative. He uses your tips to keep him awake all night.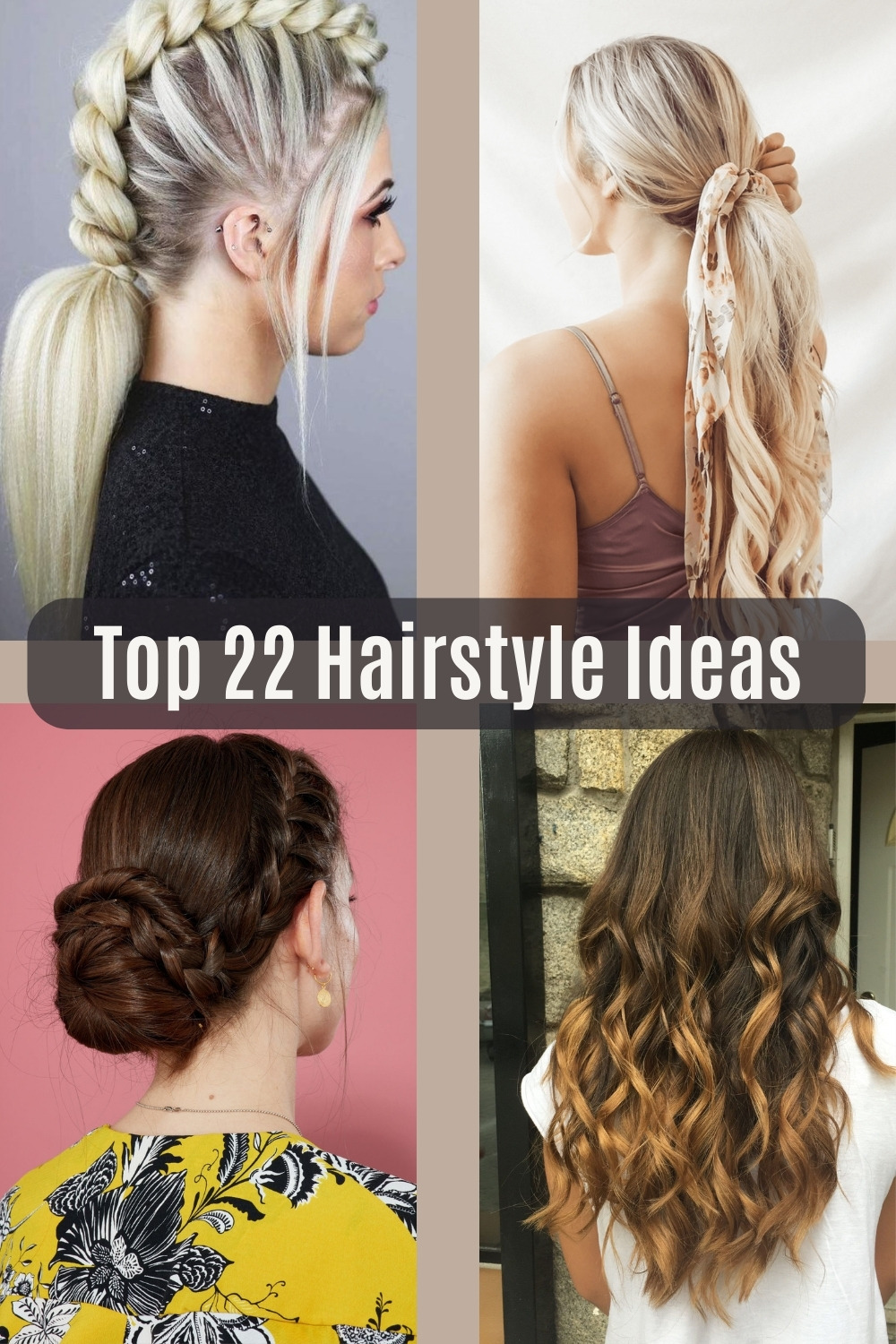 Other Articles