Ladies, rejoice because the shag haircut has returned! The famous long hairstyle that was so popular in the 1990s has made a comeback in the 2022 and 2023 seasons. It was only natural for this to happen as the 1990s made their comeback, beginning with strappy dresses and ending with the iconic chokers.
So, you can know if you missed out or have always wanted to try the beautiful shag haircuts seen on Meg Ryan, Farah Fawcett, or Jennifer Aniston in her super famous "Rachel" movies. Here's a look at 30 shag haircuts and hairstyles to inspire you for a significant change.
We are not going to talk about some specific hairstyles in general; instead, we will be discussing some unique styles in which you can wear a shaggy haircut to get a flattering look; we all know shags itself is a eye-catching hairstyle, so let's see how can we wear it.
1. With two layers and two colors
If you want to open your face a little more, try the half-up, half-down shag haircut. It's ideal if you have asymmetrical hair and want to create a fluffy ponytail in the back.
2. Gigi Hadid's
When she's not on the runway or in a photo shoot, Gigi Hadid flaunts her hair in a massive mess of beach waves or, of course, a long haircut. You can wear a half-up similar to Hadid.
3. With curls
Because these curls are the stuff of dreams when it comes to a shag haircut, they are soft caramel brown with a hint of dark chocolate at the roots, gliding over your shoulders and around your head.
4. Blue velvet
Try this stunning big asymmetrical bob combined with a velvety blue for a different kind of shag haircut that will make everything look better again. Other ombre blue hairstyles can be found here.
5. A blonde fuzz haircut
What is icy? It's the most fashionable hair color right now. The internet is going crazy over this fabulous blonde and icy hair mashup. It's time to bloom now that the rose and peach have faded.
6. Wispy bangs
If you have a small and delicate facial bone structure but still want to frame it, go for wispy bangs and the shaggy haircut that goes with them. We're also smitten with this dark roots.
7. Vertically stacked
If you want to naturally enhance the appearance of a shag haircut without having to work too hard every day, ask your stylist for some vertical layers. A perfect hairstyle for women with short hair.
8. The Sienna Miller effect
Sienna Miller, an actress, has a classically beautiful face. White skin, blue eyes, and cherry-red lips are framed beautifully by a shaggy haircut and killer honey-blonde bangs.
9. The platinum ponytail
Ponytails, if done correctly, can count as a shag haircut. Tie your ponytail usually, and fluff it up with a comb or brush and some hair mousse. Remember to be gentle with her.
10. Selena Gomez
For a good reason, she is the most famous person on Instagram. All her photos appear to be mini photo shoots, and Selena looks stunning no matter what she wears or how she styles her hair. This messy curly shag looks awesome. Check it out!
11. Khloe Kardashian's way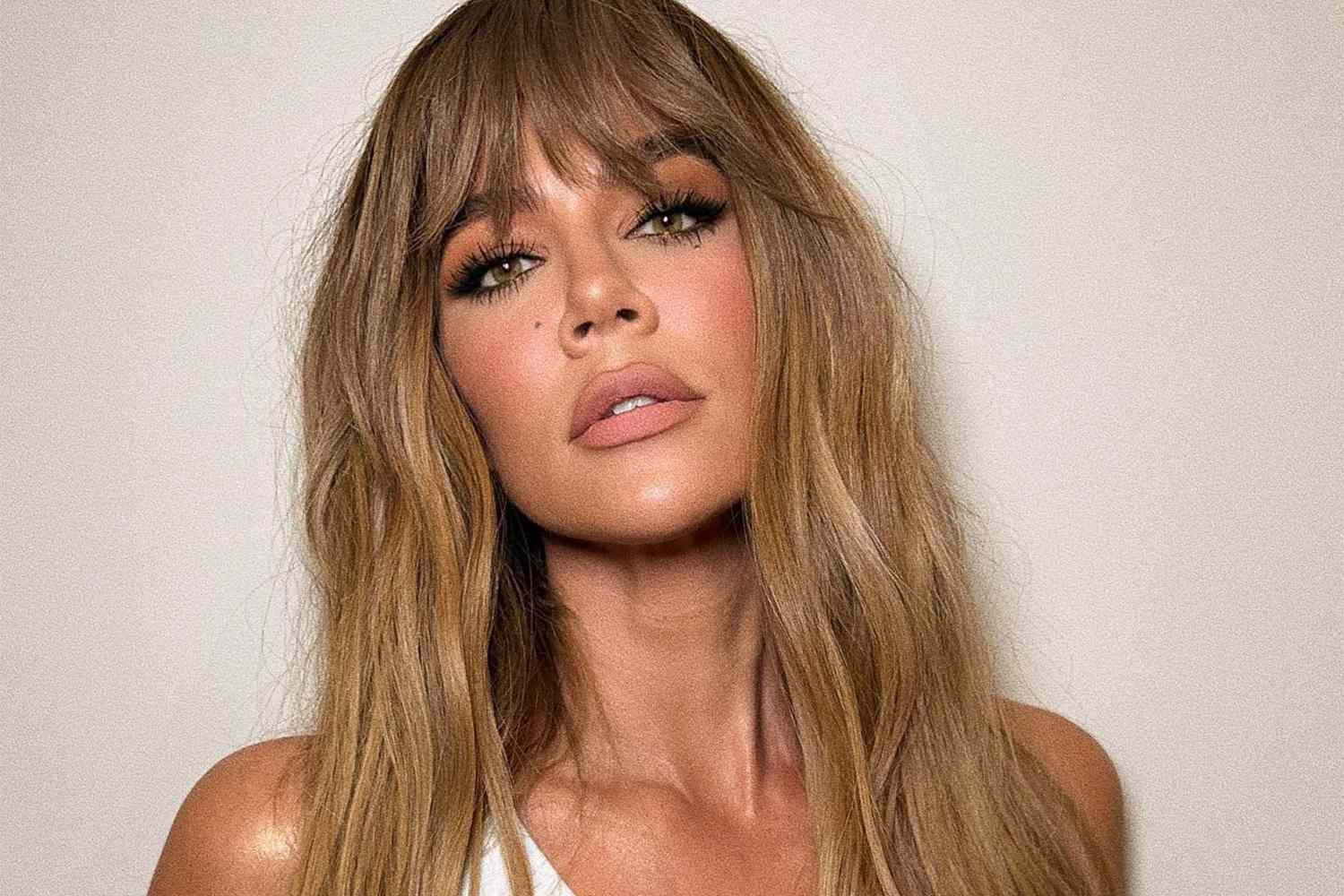 Yes, even the flawless Khloe Kardashian has opted for a new hairstyle. She parted her hair on one side and used a lot of mousses to achieve the desired look.
12. The Bohemian fuzz haircut
The contrast between her shaggy blonde hair and her numerous silver necklaces is stunning. The model's hair and long jewellery create a line that lengthens her face and figure.
13. The spiky and short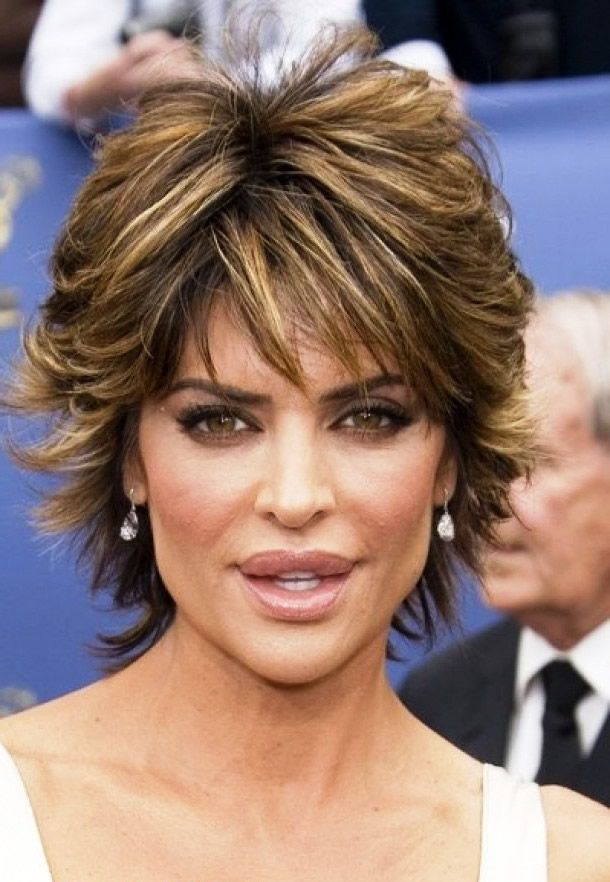 A fuzz haircut can also refer to a short and spiky style similar to what you might have worn in the 1990s or 2000s. Consider Sixpence None the Richer lead singer Leigh Nash for celebrity inspiration.
14. Dakota Johnson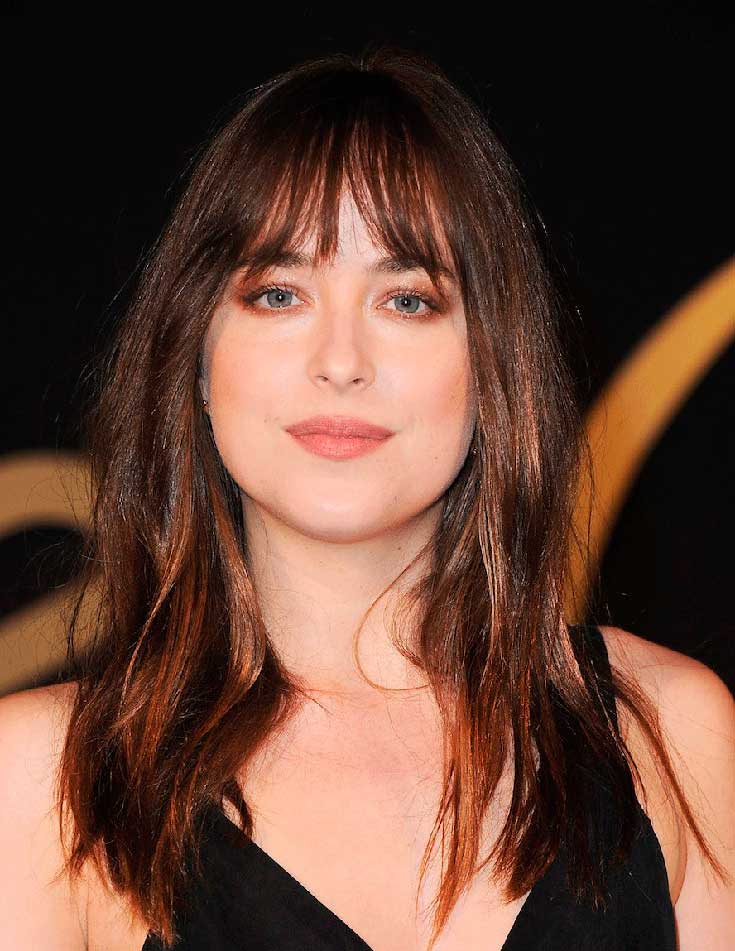 There have been a few hotter women since Dakota Johnson appeared in the 50 Shades of Grey films. And we adore that Anastasia Steele wears a shag haircut both on and off-screen.
15. Cast copper
We liked how this cast copper shag haircut with soft beach waves almost looks more appealing rather than soft locks. What a lovely head of hair!
16. The shaggy pixie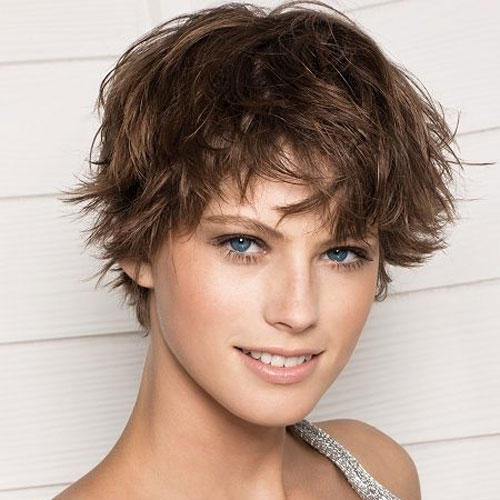 Yes, pixies can be shaggy if they are styled correctly. Feel free to use as much mousse or hair wax as you need.
17. Top Knots and a shag haircut
The disadvantage of an authentic shag haircut is that some hair can occasionally get in your eyes. This stunning top knot is the solution to that problem. On the plus side, it's effortless.
18. The 1990s
How much of this looks like it belongs in the '90s? We're willing to place a large wager. This lovely lady has everything from the white gown to the fine, shaggy, wispy, blonde hair.
19. Medium copper straight, shaggy bun
This soft shade of dark copper with a hint of ginger to brighten it from within is everything we've ever desired—naturally straight hair into a shaggy bun ready for the streets.
20. The A-Line Wig
The shag haircut comes in a variety of styles and lengths. You can try to replicate this stunning A-line balloon, a long bob with a chocolate brown or golden ombre on the natural dark roots.
21. Britney Spears
Britney used to have a beautiful golden mane that she proudly wore wherever she went before shaving her head. She then preferred the shaggy haircut, straight or with trendy 2000s curls.
22. The 1960s Shag haircut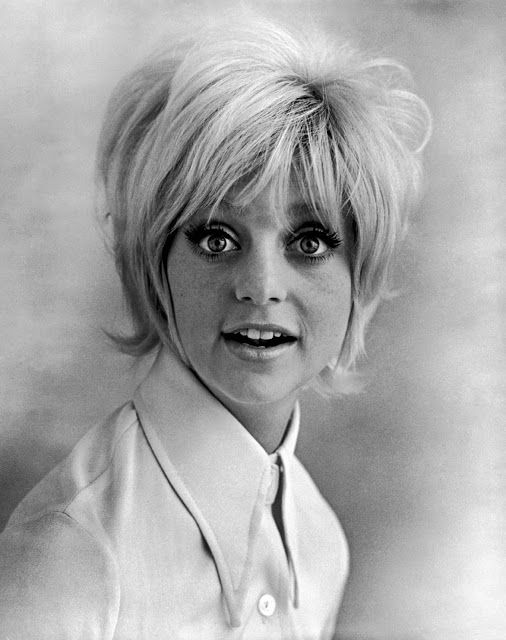 When we say the 60s, we mean the subway 60s, complete with highly rough-cut bangs, long stringy mane, and smudged makeup.
23. Jane Fonda's hairstyle
Jane Fonda, like fine wine, could not have aged any better. Everything about her is flawless, including, of course, her hair. She has maintained her shaggy but elegant haircut over the years.
24. The purple shag haircut
If you pair your unusual color with a haircut, you will be the trend queen this year. Here's a cool, washed-out blue with white streaks running through it.
25. Megan Fox's
Megan Fox succumbed to the shag haircut's allure. At a red carpet event, she's wearing one. She wore it with minimal makeup and a black dress, allowing the hair to speak for itself.
26. The wavy shag haircut
Why not add stylish waves to your already shaggy haircut to stay ahead of the trend this year? Girls, you know what you need to do: get out your curling iron!
27. Heavy Bangs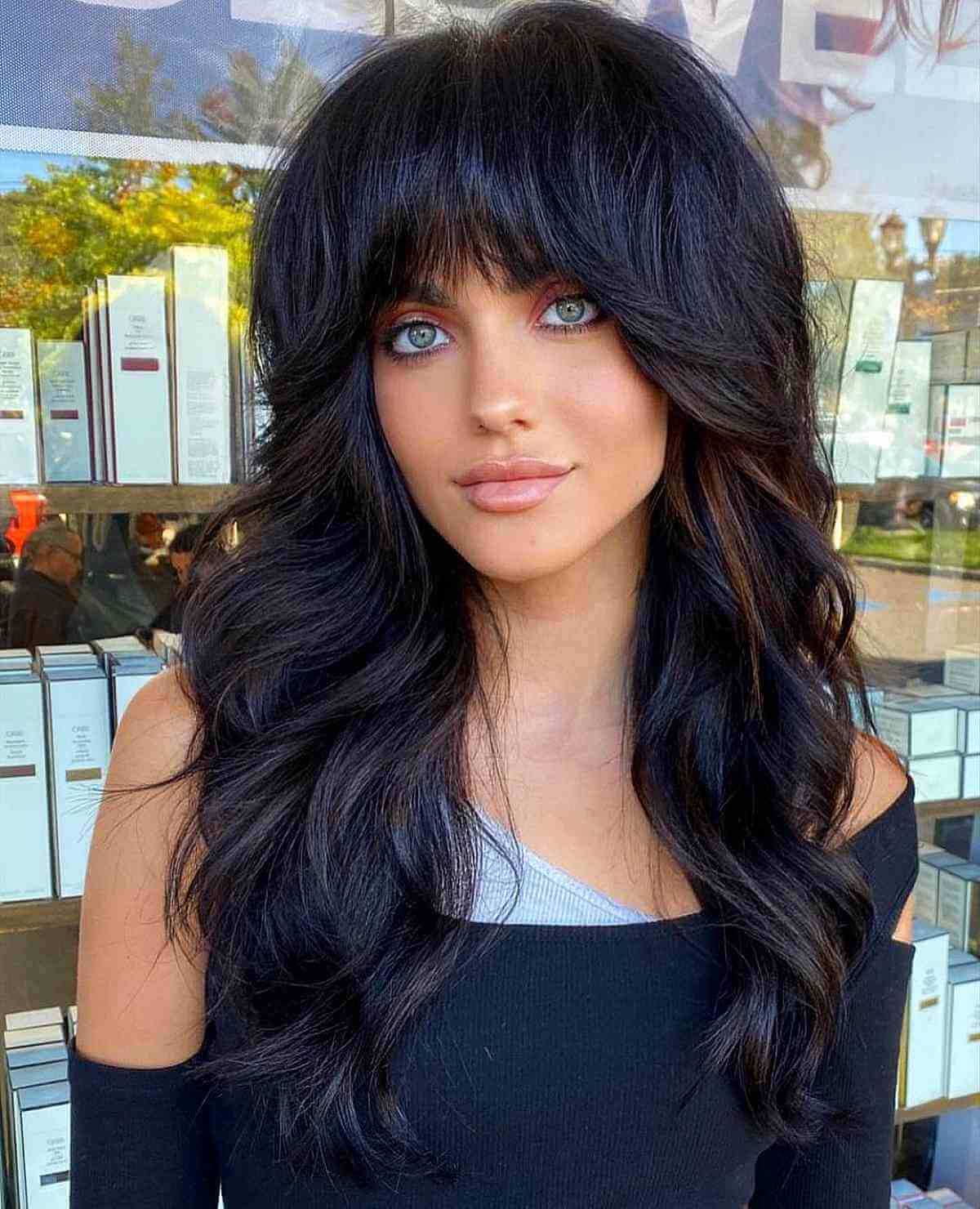 Aside from the shaggy haircut and soft, heavy bangs, the hair color in this photo is simply stunning. It's Brunette undertone streaks on black colored hair to make it shine on long layered shags.
28. Jennifer Lopez's Style
The singer and actress are known for her long, beautiful braids and flattering backside. She's got a medium-length brown cut with dirty blonde highlights and, of course, shaggy hair.
29. Strawberry blonde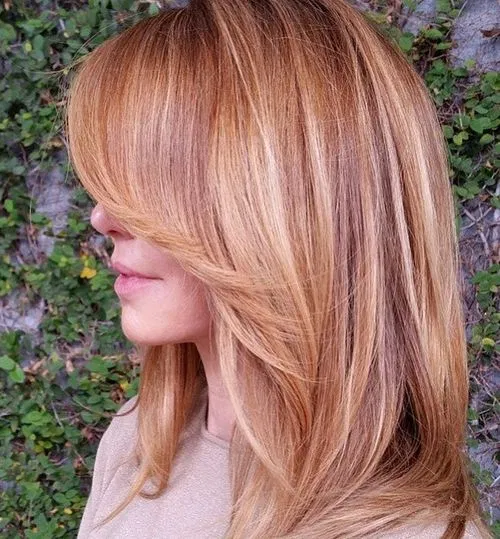 Preparing for spring has never been easier than this stunning look: strawberry blonde hair, asymmetrical bangs, and a shaggy haircut. There's also a go at some light beach waves, which takes the cake.
30. Long and tangled hair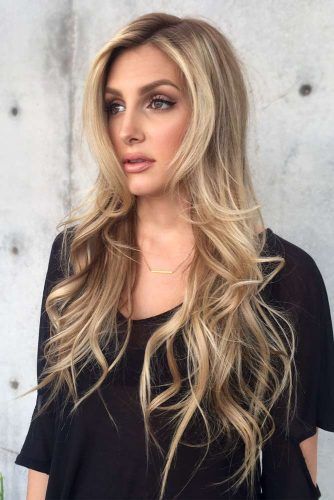 This long and tousled golden-brown hairstyle is ideal for the fall season. It also has a lot of layers, making it appear ombre even though it isn't. What a clever trick!
Other Articles