The highlights are the key to a full, light-filled mane. Getting a great result depends on choosing the proper method and tone. Here, we'll tell you what's popular right now.
You already know that the best way to show off your fabulous hair is to choose the proper coloring method and tone for your hair and face. You can't skip steps like getting the proper cut and color and finding a good professional who knows you well and can give you good advice. And picking the right highlights is the key to a gorgeous mane that shines and has depth.
WHAT ARE THE TOP TRENDS FOR 2022?
This year, the winner is naturalness. Highlights that are all the rage try to lighten the color of the hair just a little bit, just enough to give the hair movement and highlights. The result is straightforward, elegant, and natural. Follow the trending 2022 hair highlights with balayage, brunette, babylights, sun-kissed, lowlights, face-framing streaks etc. Choose the best style for your long, brown, blonde or short hair and shine the way you want.
WHAT ARE THE HIGHLIGHTS THAT LOOK THE MOST NATURAL?
The key to highlights that look natural is in the hands of the person who does them. Almost every technique can be subtle or pronounced depending on how many highlights are used and where they are placed. Because of this, making each coloring job fit the person, their looks, and their personality is essential.
WHAT KINDS OF HIGHLIGHTS ARE THERE?
When you think of using highlights to make your hair look brighter and younger, you're likely to think of balayage, babylights, and Californian highlights. These three techniques are the most common because they have worked well in the last ten years. So much so that they are still popular and can be found in beauty salons. They are now mixed in with other cool new things.
WHAT ARE THE NEW HIGHLIGHTS CALLED?
This year, some new hair coloring techniques are getting a lot of attention because they give hair a natural look and make it look fresh and full of life. Here are the most popular things this season:
Mousy Hair: It is a very gentle and soft method. It gives the hair a soft light without making it bright very quickly. They look like the sun's reflections and can be used on hair that is dark, medium, or light.
Teasylights: This is a mix of balayage and traditional highlights. This combination makes a three-dimensional effect that works well on long hair that needs to shine, look young, and feel fresh again.
Sun-kissed: We love how the sun makes our hair look in the summer. That's why salons have been full of people with sun-kissed hair for so long. They slowly and lightly make the length of the hair lighter.
Face Framing: This is the most natural way we can do hair contouring. It involves putting on highlights in strategic places to light up the face. Most of the time, the highlights are put in the front, which makes the skin look very bright.
Converse: This is the riskiest choice that comes out on top. They are the chunky ones that were all the rage in the 1990s and have been updated to fit the times. They are thick, blonde strands that fall straight down from the roots to the ends.
Now it's time to pick the best highlights that fit your style. These examples will help you do things much better. We put them in order by color so you can find the best ones for your hair:
Balayage Highlights
Highlights of Blonde
Californian Highlights
Babylighting Highlights
Brown Hair with Long Streaks
Highlights for Brunettes
Highlights for Short Hair
BALAYAGE HIGHLIGHTS:
MONEY PIECE
The tone of the money piece is very soft. They are primarily in the front and bottom of the hair, making a striking difference, and look great on hair that is medium brown or dark brown.
MONEY PIECE CURLY
Curly hair can also find great help in the Money Piece to get the mane to grow out. A solid contrast gives the hair a lot of movement and stunning depth. It makes your hair look like it has beautiful soft curls.
BUTTERY BLONDE
This style was popular in Hollywood two years ago, and it's back with a vengeance right now. Highlights in this color give hair of all lengths and styles more depth. The result is a natural lightening with a "sunny" finish that looks good on straight, wavy, and curly hair.
BALAYAGE HIGHLIGHTS: HIGHLIGHTS
These points of interest take a lot of time and work. There are a lot of great highlights that are two or three shades lighter than the natural base color. These are strategically placed throughout the hair to add depth. The result is a natural color with a lot of depth.
COPPER BALAYAGE
Copper balayage makes copper hair smoother, younger, and more vibrant. The method is the same as balayage for brunettes or blondes, and the result is the same, too: hair with many different shades and contrasts still looks natural.
GREY BLENDING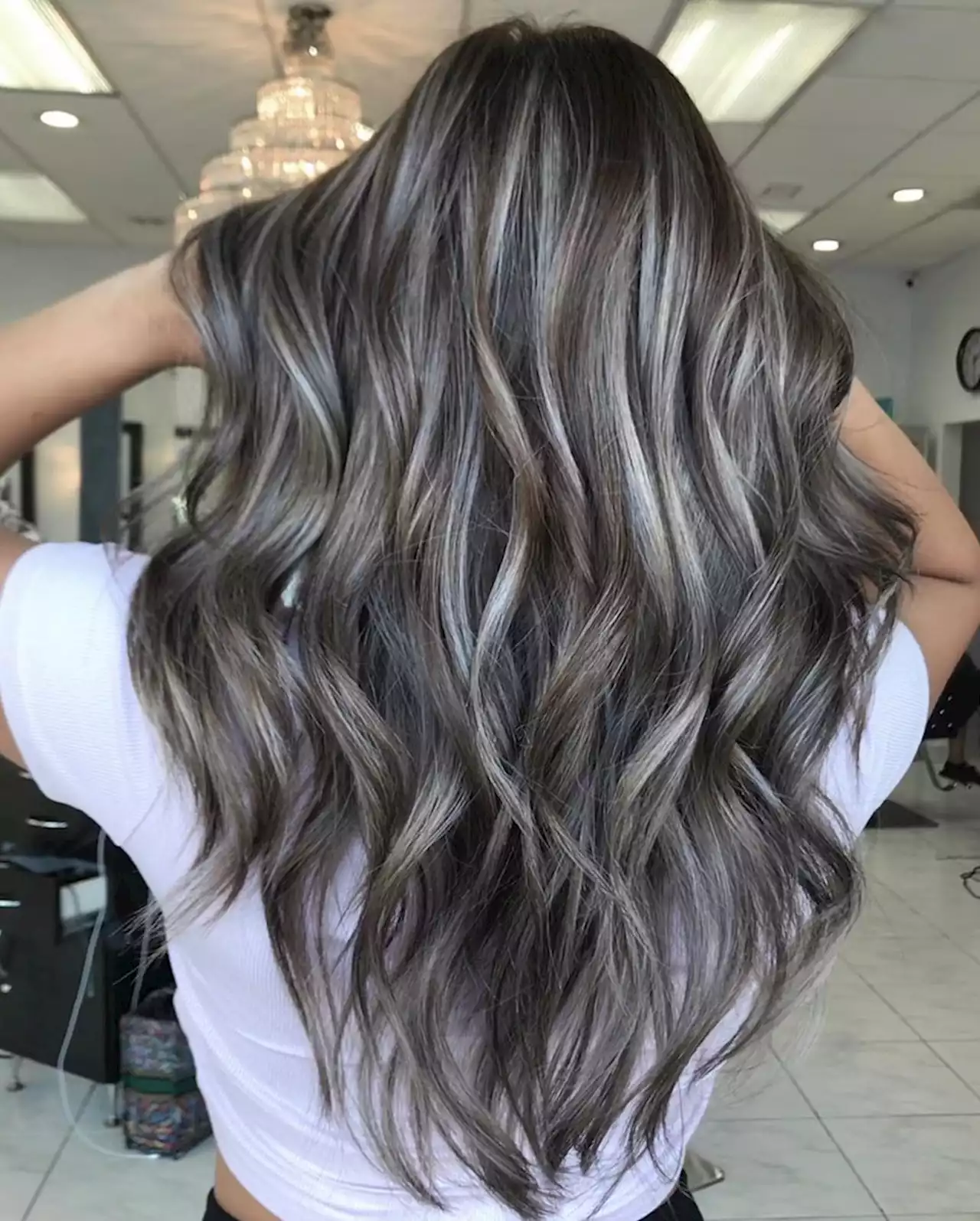 Gray hair is still one of the hottest trends this season, and more and more women aren't trying to hide it. Blending grey hair is the best way to get through the change without giving up beautiful hair. The goal is to hide grey hair by giving the mane a lighter shine.
HIGHLIGHTS OF BLONDE:
FACE FRAMING
They are, without a doubt, the best hairdressers in the world. When done right and carefully chosen, blonde highlights look good on everyone, and this year's winner is face-framing. You must carefully shape your face and put the lightest highlights on the area closest to your face. There will be a flash.
LOWLIGHTS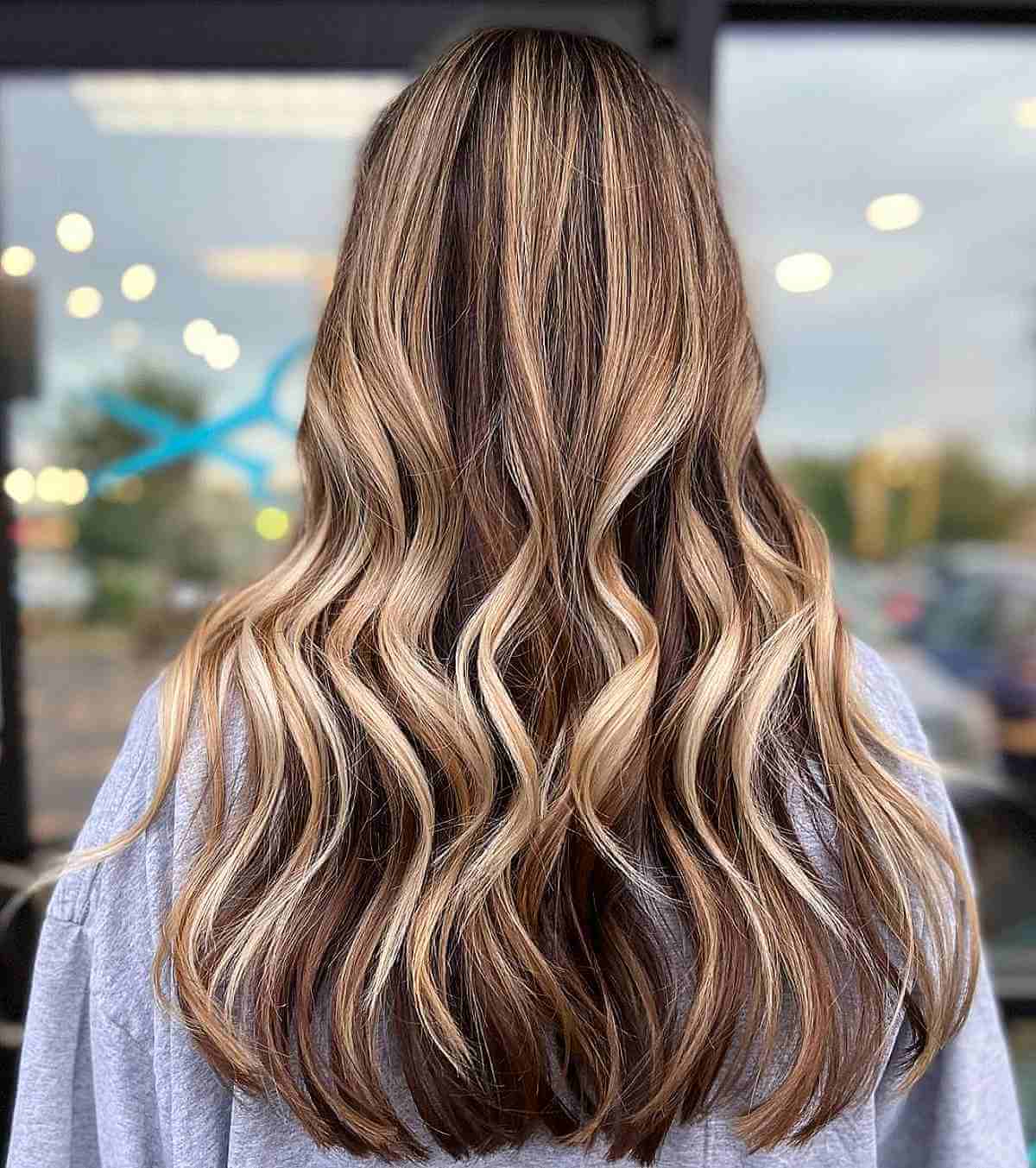 Lowlights might be the most natural-looking of all the highlights in this group. They are great for fine hair because they add volume, movement, and light. Different tones are added to the base to make it look natural and give it depth. However, you don't use as many light tones as you would with other techniques.
MONEY PIECE
They make you feel excellent. That's why many women over 50 love them as highlights. This is a new take on traditional balayage that lightens the shape of the face without making it look like the hair is coming out of the roots. The good news is that they don't need much care. With money piece, you'll look great without going to the hairdresser every day.
MOUSY HAIR
Mousy highlights look best on dark hair but can also brighten blonde hair without needing a rough finish. They're like balayage, but they're done one strand at a time, and different colors are used depending on which part of the hair is dyed to make it look even more natural.
CALIFORNIAN HIGHLIGHTS:
GOLDEN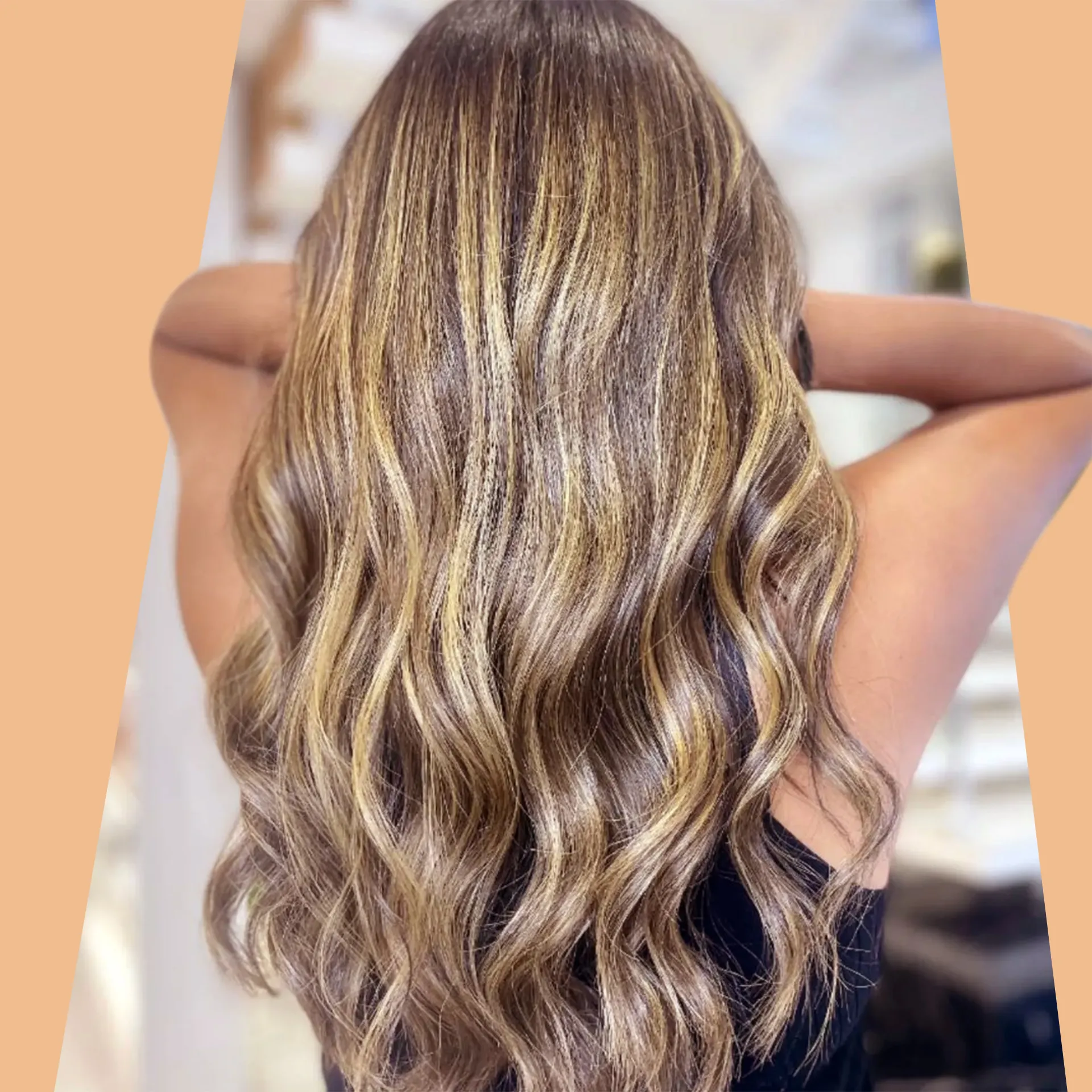 We can go straight to the beach from these highlights. The result looks like how most surfer girls' hair looks after being in the sun for a while. It's one of the youngest ways to do things, and it works very well in the summer because it's a surefire way to make your tan look better.
CARAMEL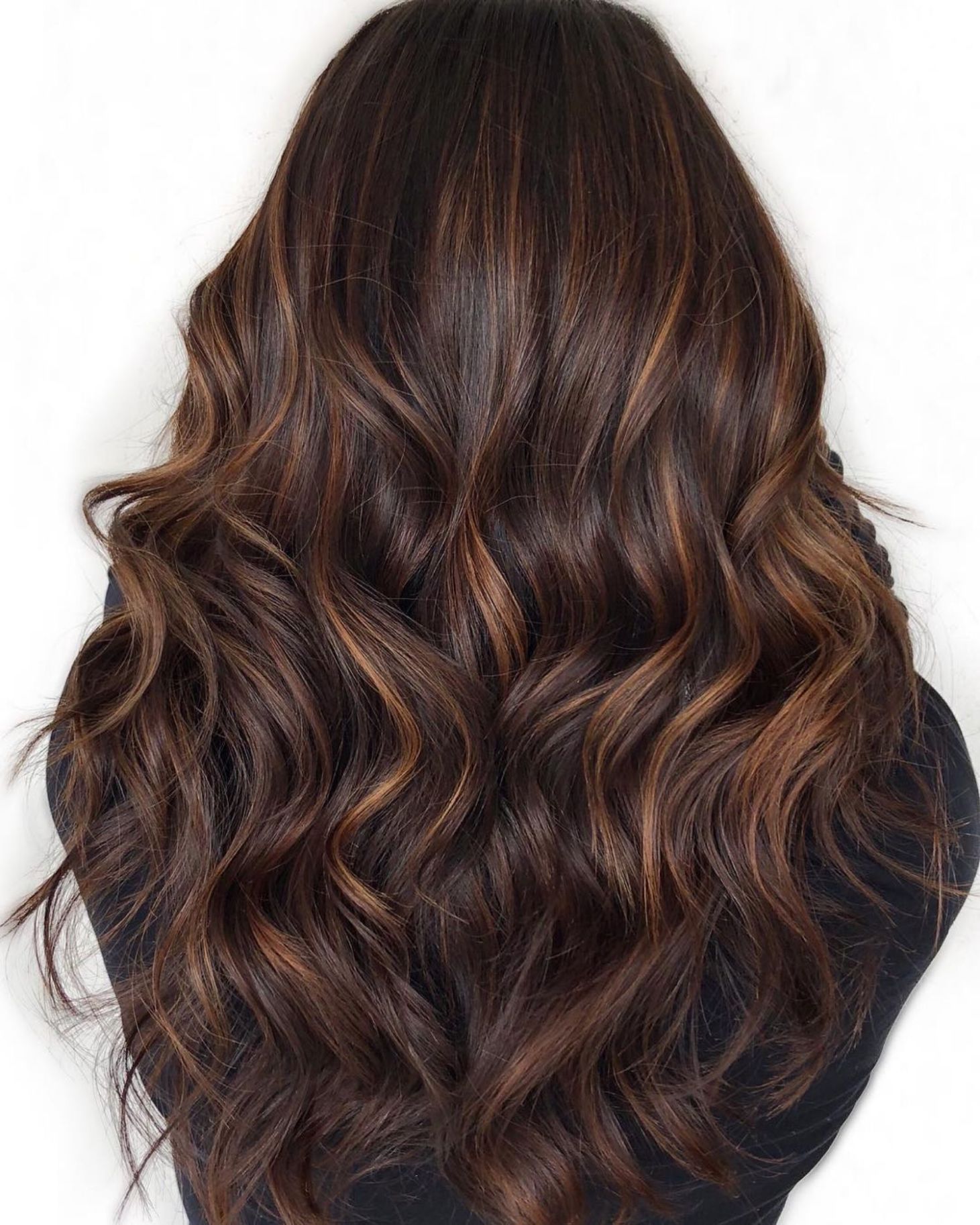 This caramel color tries to make your face look brighter by adding small highlights that significantly affect you look younger. In this case, choose the caramel because it has the right amount of contrast to make this effect work.
ASH
This season, blondes will wear ash tones, which will go with vanilla and gold tones. All of these colors will, of course, have Californian highlights. The good thing about this method is that it doesn't get rid of the root. It is left out in the open, which makes it easy to keep up. You will be able to go to the salon less often.
MULTIDIMENSIONAL
Who said that only XL manes could have Californian highlights? This method makes bobs look irresistible. A good haircut that ends with multidimensional Californian highlights is always a hit. They add movement and a fresh look, and there are many ways to style them.
BABYLIGHTING HIGHLIGHTS:
BLONDE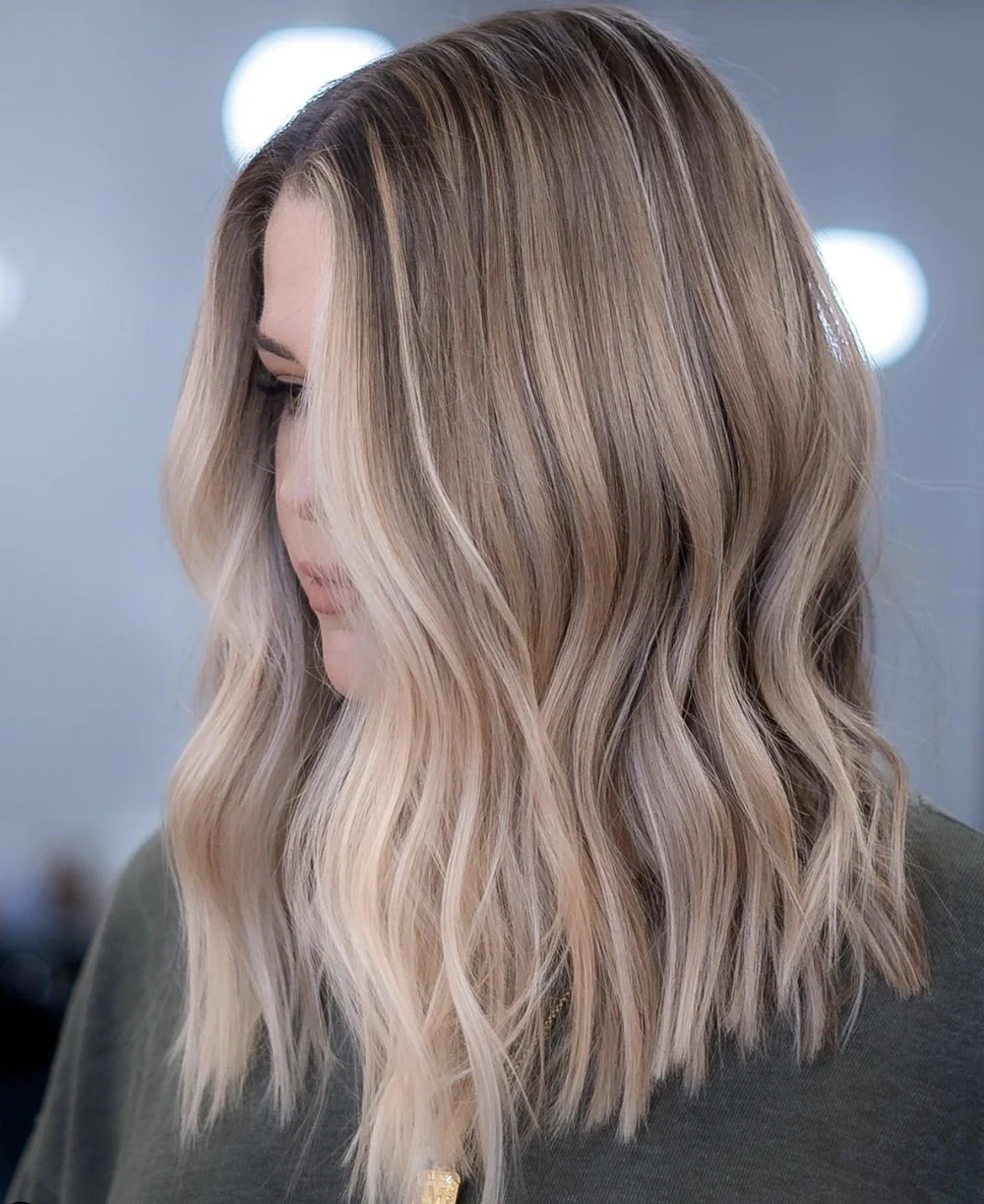 The goal of these small highlights spread all through the hair is to make tiny light reflections for a very bright look. Most of the time, two shades lower the tone of the hair, but the hair color is still respected. The goal is for the result to look natural, and the highlights thoroughly blend into the hair.
GOLDEN
Do you like how the technique makes things look three-dimensional? That's precisely what these golden babylights are all about: a natural mane with many contrasts when it moves. It's a great way to give your hair the shine it needs to look like it "glows."
VANILLA
The great thing about babylights is that you can pick the best color with your style, skin tone, and hair color. A trendsetter often makes her hair look better by putting on vanilla highlights of different intensities.
BRUNETTE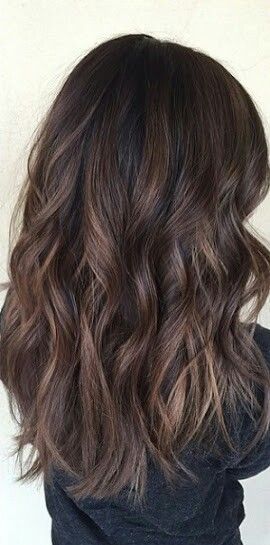 Copper colors are prevalent in all of their forms. This is why brunette babylights are so popular. They look great on dark hair. Subtle red highlights are a great way to give brunette hair more life and energy.
BROWN HAIR WITH LONG STREAKS:
NATURAL BALAYAGE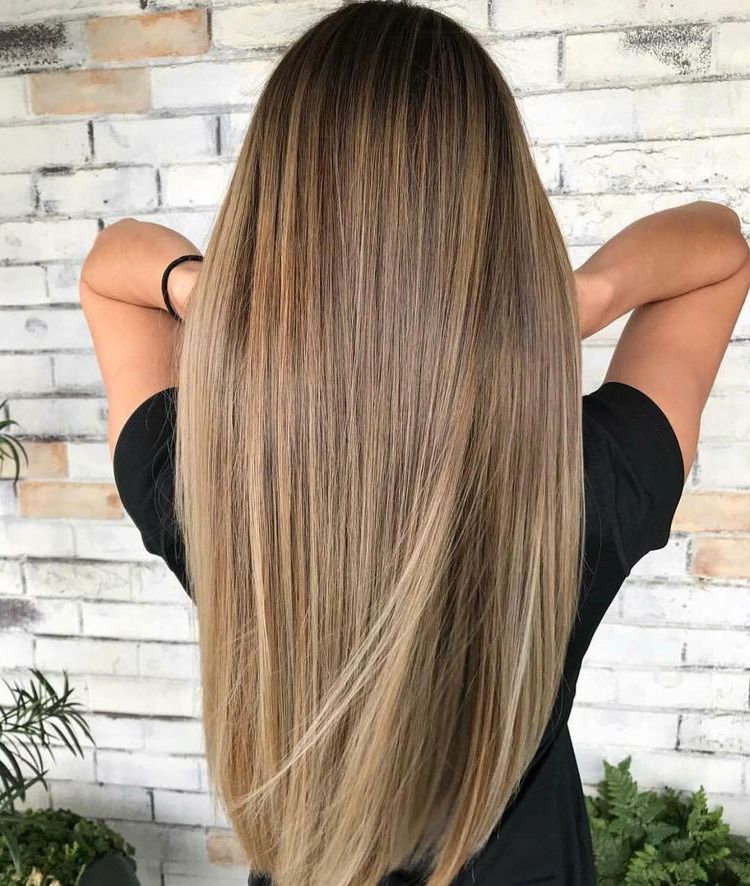 This is a perfect way to lighten your hair, but you aren't quite ready to go blonde. A natural balayage will add highlights and contrast to your hair without changing the base color, which is brown. You can change your hairstyle to show off the blonde or brown tones. You won't get bored!
BLONDE BALAYAGE
Want to lighten your hair in a natural way that doesn't make it look too different? You can get the look you want with balayage on blonde hair. As you can see, they blend perfectly with your base color, and since they don't change your roots too much, you won't look too different. Your hair is lighter and has more highlights, which you will notice.
FACE FRAMING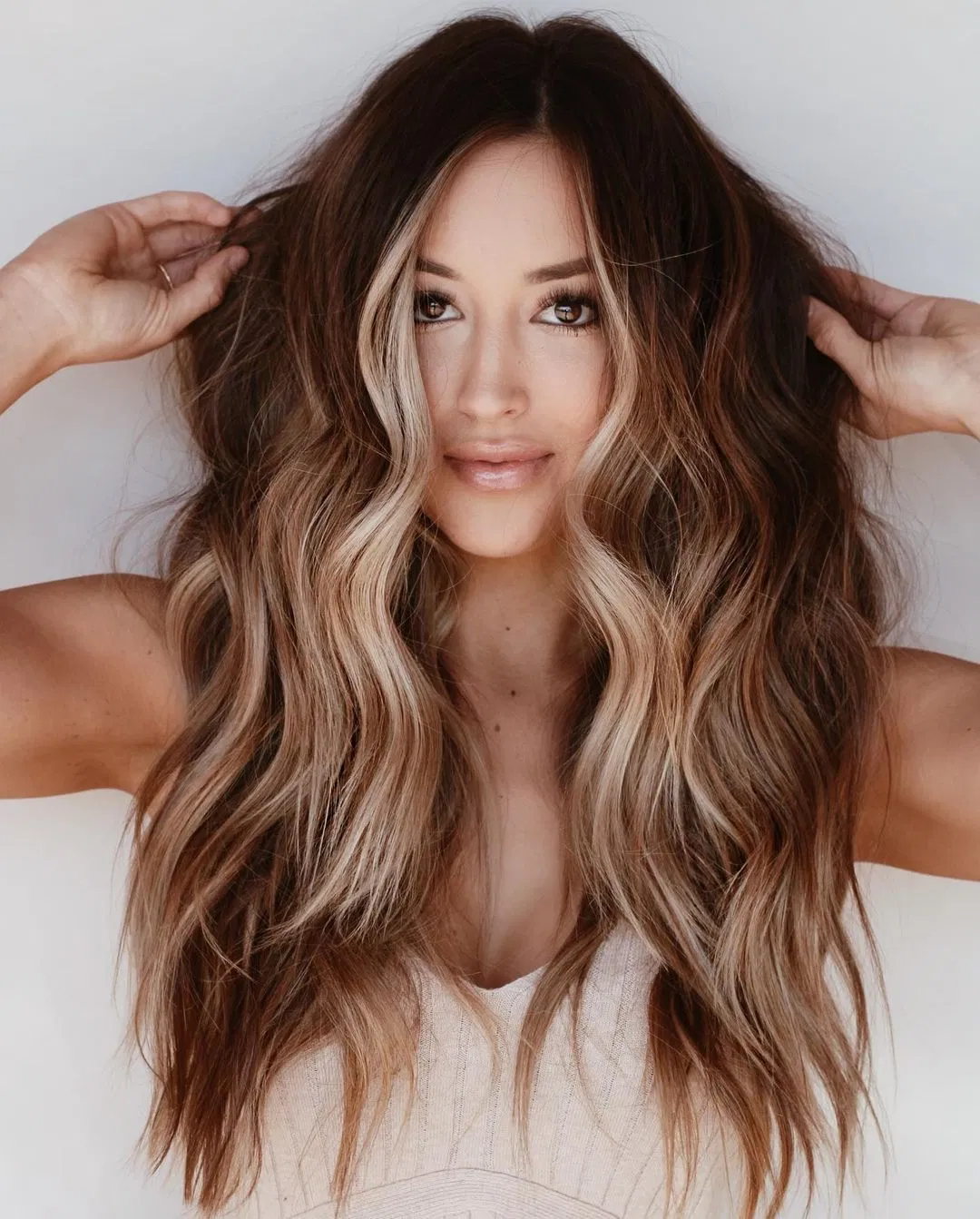 This new way of styling hair brings a lot of light to the face because it is done in a way that frames it. They give your hair depth and movement, making it look like it has a full head of the movement. When put on brown hair, these in honey tones look great.
SUN-KISSED
Nothing is more appealing than a "sun-kissed" mane, which these highlights are called. This effect looks great on any hair color or texture, so you don't have to worry about which highlights for brown hair look best on you. It's so soft that it looks good on straight, wavy, or curly hair, and it lightens any shade without being harsh.
HIGHLIGHTS FOR BRUNETTES:
MOUSY HAIR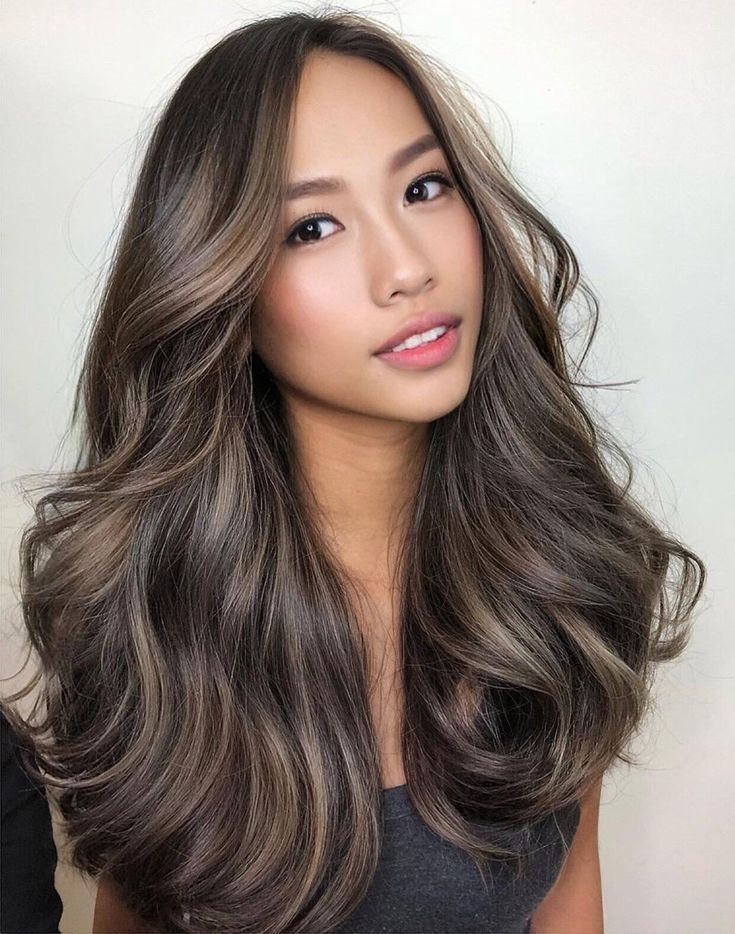 In the summer, brunettes love to use mousy hair as a highlight to make their hair lighter. Why are they so fond of it? It is a more subtle way to color hair than balayage or Californian, making your hair look and feel great. The result looks like the way the sun makes reflections.
HAZELNUT BALAYAGE
Brown hair can also have balayage. Hazelnut shades make dark hair look brighter and more balanced. Gradients of this color look great on brunette hair because they make it shine. The difference isn't too big, but it has a nice shine.
CARAMEL LOWLIGHTS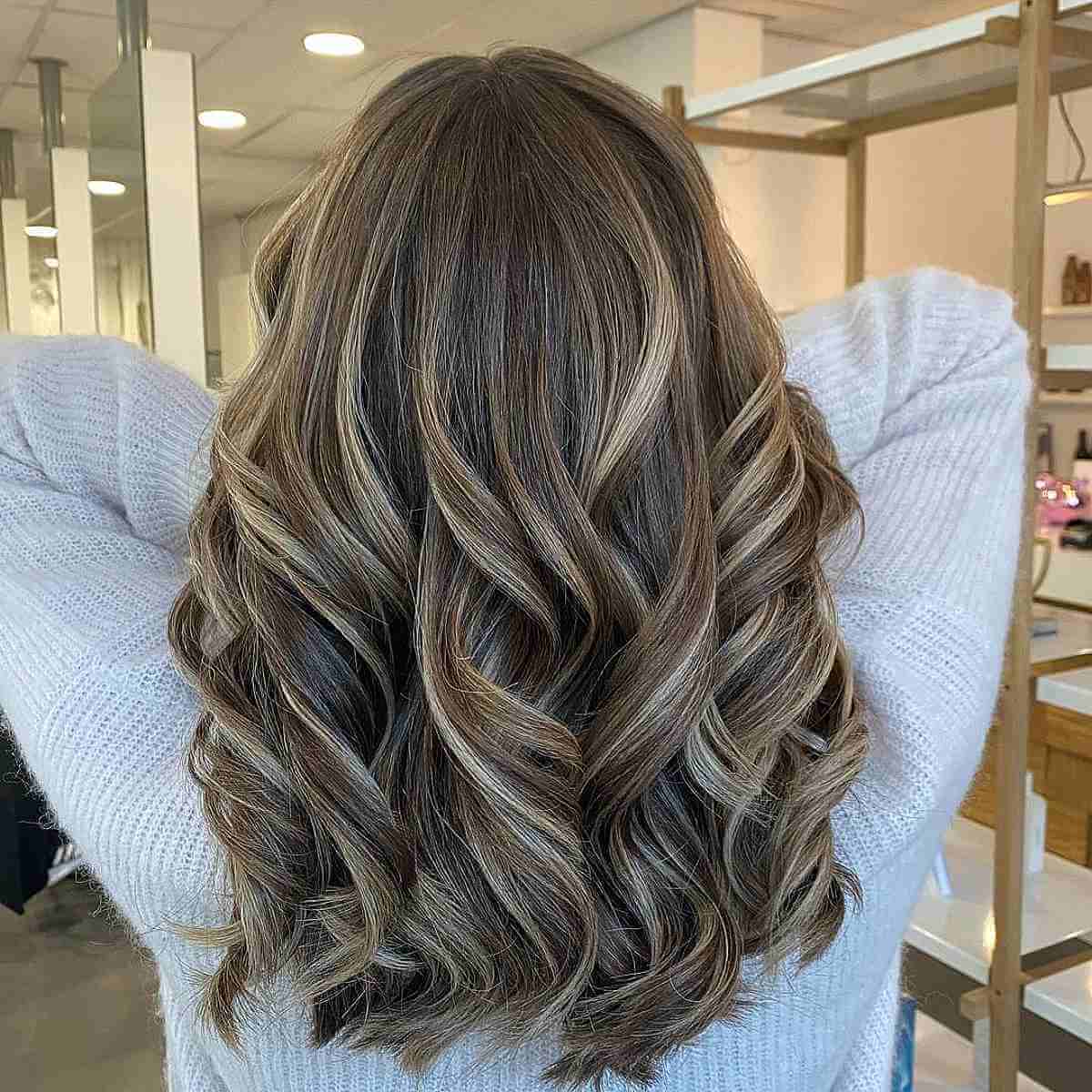 Lowlights are great when the hair color starts to look flat, dull, drab, or lifeless, and they are also easy to hide. They are elegant and very subtle but add a lot of depth. They are a great way to update your hairstyle without significantly changing it.
UNDERLIGHT
You can also give the mane a new look by putting highlights in the hair's deepest layer. The goal is to hide highlights under the hair so you can only see them when you move your hair or put it up in a ponytail.
HIGHLIGHTS FOR SHORT HAIR:
BABYLIGHTS TOFFEE
One of the most versatile and flattering short haircuts is the pixie with long bangs. We can style it in many different ways, and most of them are made better by adding babylights from the middle to the ends. These toffee-colored ones will look great on you if you have brown or black hair. It will make you feel full of light.
CONVERSE
Short hair can also have highlights. Suppose you want your hairstyle to have depth and movement. No matter how long your hair is, you must play with color. The new chuck is just a new version of the chunky hairstyles that were popular in the 1990s. They are a bit more refined and pleasing but are still the same.
CARAMEL BALAYAGE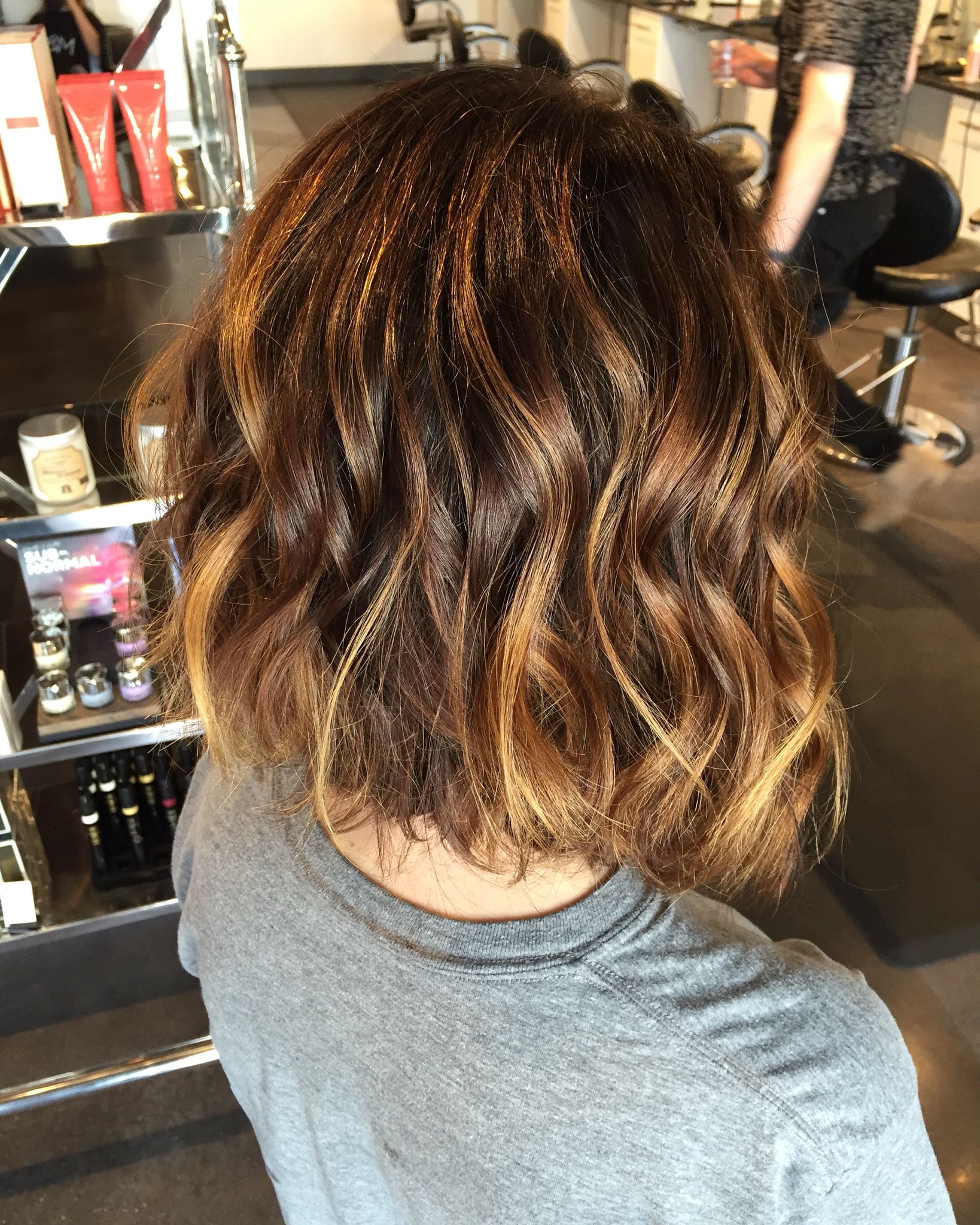 This is a good option for dark and medium browns. They add a few light strokes in the right places, giving your hair a new look. Caramel balayage looks great on long hair, but when pixies are styled more casually, it gives them a lot of movement.
LIGHT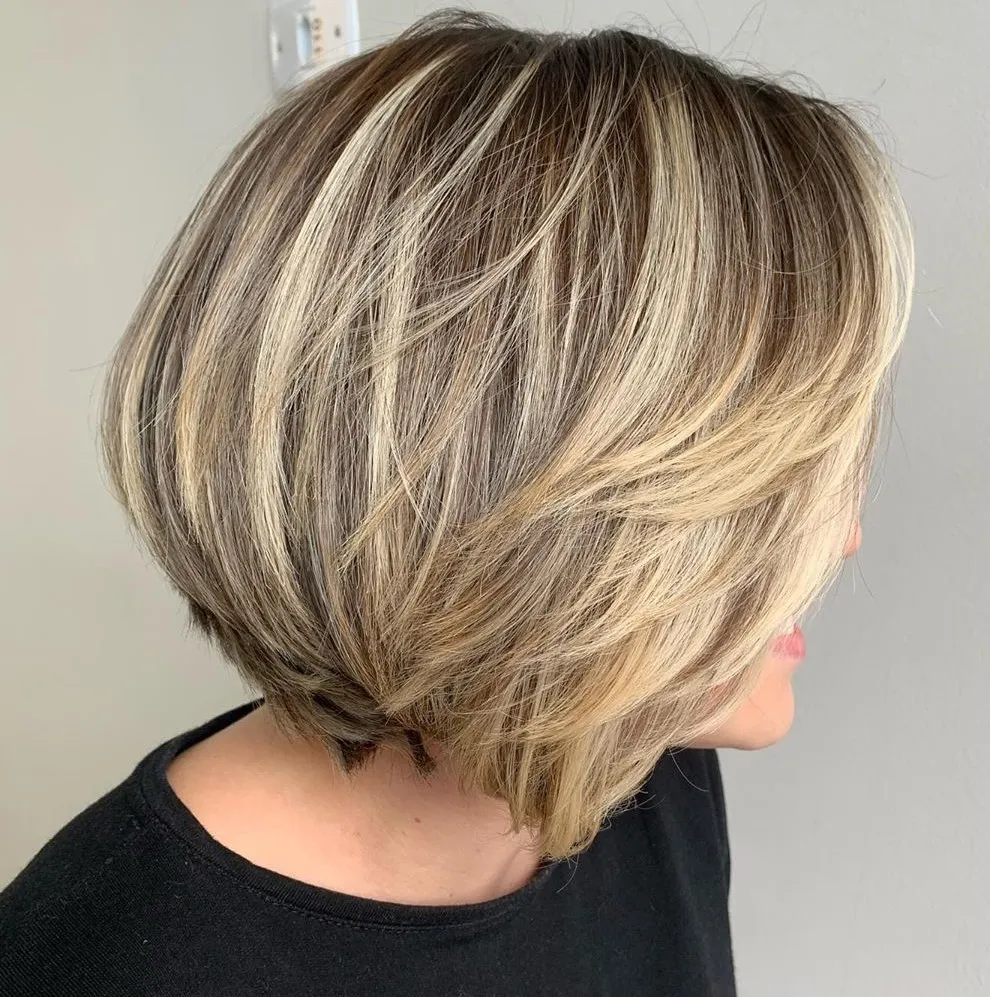 Do you want to make your micro bob glow in a complicated way to resist? Go for light highlights and ask the stylist to put them in your hair in a way that looks good. It's a foolproof way to make high-shine spots of light without changing the color of your base.
Other Articles