One of the most popular protective hairstyles is the Marley braid. This natural-looking hairstyle is composed of two twisted strands and requires minimal maintenance – it's the ideal get-up-and-go hairstyle! You don't have to worry about what you're going to do with your hair with Marley braids, and for days when you want to change your look, you can do many hairstyles in 5 minutes. It's a low-maintenance style, so you can leave your hair alone and watch it grow. Continue reading to learn more about this popular protective style. We will tell you everything.
1. BROWN AND BLACK MARLEY BRAIDS IN MEDIUM SIZE
Marley's hair is inexpensive, blends well, and is simple to style. The density of your hair determines the size of your locks. Use medium or large sections if your hair is thinner. Use smaller sections to achieve short or medium lengths if you have dense hair.
2. TWO-SIDE HALF-UP WITH SMALL MARLEY TWISTS
Are you looking for something unique? Then this is the hairstyle for you. This hairstyle is made up of small braids that have been styled into two beautiful updos. This hairstyle is ideal for a special occasion such as a wedding. You can experiment and have fun with it to create your updo. If you like half-up, half-down hairstyle, then try it with this slightly different way.
3. ROOT-BRAIDED MARLEY TWISTED PONYTAIL
Marley twists are not only attractive and easy to maintain, but they are also long-lasting. For a simple ponytail tip, take the strands but into root braided sections as shown in the image and then follow the Marley twist's procedure. Make a medium or high ponytail and tie it with the hair only above the elastic band.
4. THE ELONGATED BEE-HIVE HAIRSTYLE
This hairstyle features thick Marley Twists that have been stylishly wrapped to create a one-of-a-kind look. This hairstyle will impress and make every girl envious. Take all your twisted braids into an elongated pattern and twist them into a bulky beehive-like manner to the nape of your neck. This hairstyle is perfect for any occasion, especially a special one.
5. LOW PONYTAIL WITH MARLEY TWISTS
Marley twists are much more flexible than you might think. Take all your Marley Twists into a low ponytail if you have short hair and tie it with a rubber band.
6. A HIGH BUN WITH A PONYTAIL
Everyone loves a high ponytail, but let's try making it with a twist of Marley twisted bun. Make a half-high bun out of your Marley twist strands and then take all the loose strands into a ponytail. Your high ponytail is here!
7. HEADBAND WITH A SIDE HAIRSTYLE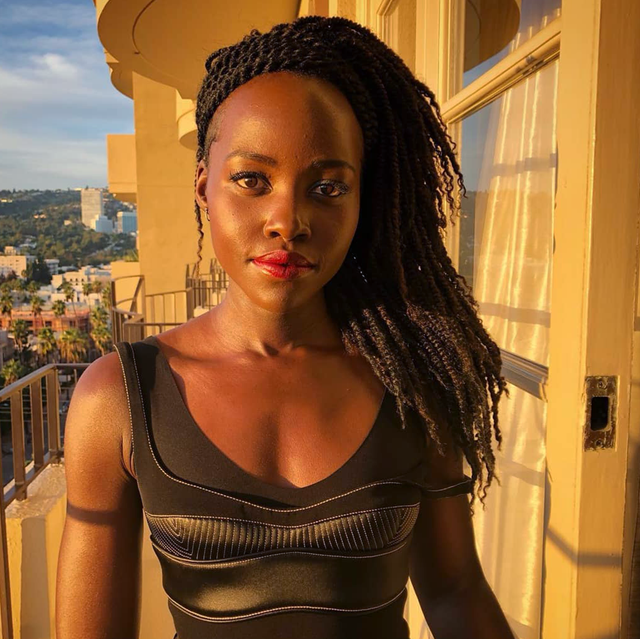 Marley twists are ideal if you don't want a heavy mane. Yes, you can make thick twists with up to 8 strands of hair, but the result is still light and voluminous. But no problem, you can try this hairstyle by taking a few front twisted strands into a headband and parting the rest of the hair to the side.
8. A TURBAN UPDO WITH LOOSE ENDS
A long, reddish-brown updo with curly ends. Something like this would look lovely in the summer. Make a turban at the top of your temple similar to the image for a chick look. It's a gorgeous hairstyle that will brighten your look for the new season.
9. SHAVED MOHAWK WITH PONYTAIL
The apparent reason we like Marley twists is that the hair is textured and appears very natural. Another unique hairstyle for you if you have an undercut temple. Make a Mohawk-like style at the top by twisting the Marley Twists and then tie them into a ponytail. Twists are not for you if you prefer a sleeker, cleaner look.
10. INTO A TWISTED CROWN
Well, this hairstyle is mind-blowing because of its crowning manner. Try root braids or root twists to Marley twists and crown them across your head as shown in the above image. Keep twisting your twisted strands and you're done.
11. WITH BANDANAS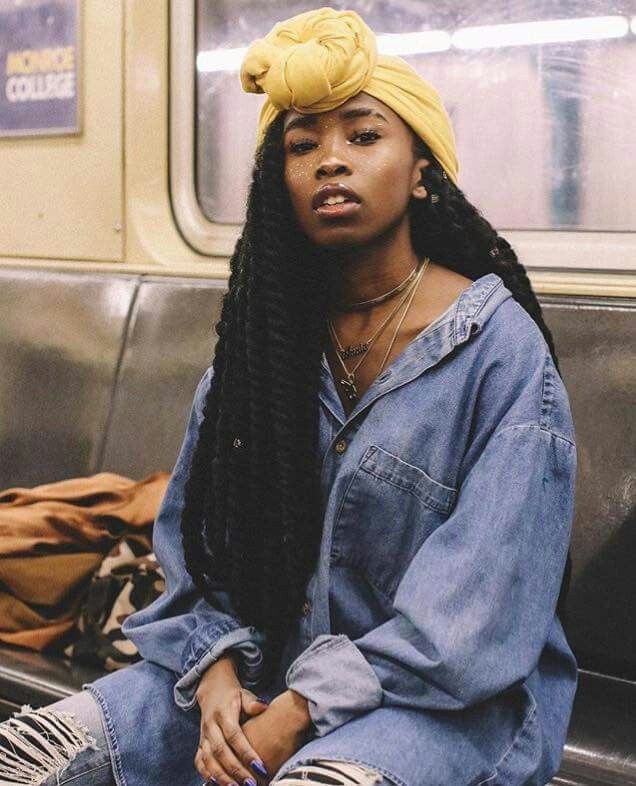 Here are some ways to style your Marley twists this season. As you can see, a headscarf can add a splash of color to your entire ensemble. It can be worn with a high ponytail, a high bun, or simply as a turban. To make your black hairstyles stand out, wear colorful or bright scarves.
12. BLONDE AND BLACK MARLEY TWISTS
The vibrant Marley Twists will make a statement! These unique twists feature a black and blonde color scheme. Something like this is ideal for the summer because it fits the fun vibe. This look can be achieved with any color. Blonde at the tips with rooted black would be a perfect match, try the above similar hairstyle.
13. A THE SEMI-COLLECTED STYLE
With this stunning semi-collected twist to the top, you'll stand out from the crowd. This a casual and chic hairstyle for all those who don't want to try an updo but to let their half hair loose. You've reached to the destination, try it once!
14. LONG LOOSE HAIR WITH BEADS AND ACCESSORIES
As shown in the above picture, you can always opt for such a casual yet flattering Marley twist hairstyle. The center of attraction is the accessories or beads that you have to put in the middle of your long twisted strands. Wow!
15. MARLEY TWIST LOW BUN
Do you want a fantastic hairstyle? Make a Marley twist low bun similar to this one. This is a goddess-worthy hairstyle. This hairstyle is ideal for a special occasion or adding glam to your everyday look. You could also make a smaller bun out of it. A special tip would be to try a side-parting hairstyle.
16. ROOT-BRAIDED MOHAWK MARLEY TWISTS
Do you want a unique look? Then this Mohawk twist hairstyle is for you. The hairstyle comprises thick Marley Twists with root-braided patterns into small braids to the top. This hairstyle is appropriate for any occasion. You could do something similar with or without the root braids.
17. MARLEY TWIST ELONGATED UPDO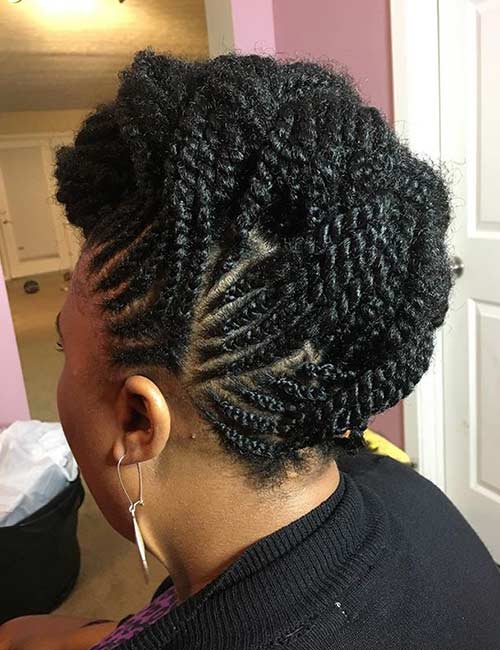 If you're looking for a particular occasion hairstyle, consider this updo. Something like this would be ideal for a date night, a wedding, and other occasions. It is appropriate for women of all ages. If you have curly or frizzy hair, then this hairstyle is definitely for your hair.
18. LONG MARLEY TWISTS WITH A MIDDLE PARTING
Are you looking for a summer hairstyle? Try these stunning long Marley twists. Even when left loose, these thick tresses look stunning. Try wearing them with a middle-parting style. Every day will be a good day with this look. We guarantee it.
19. SMALL BUNS IN A LINE ON ROOT-BRAIDED MARLEY TWISTS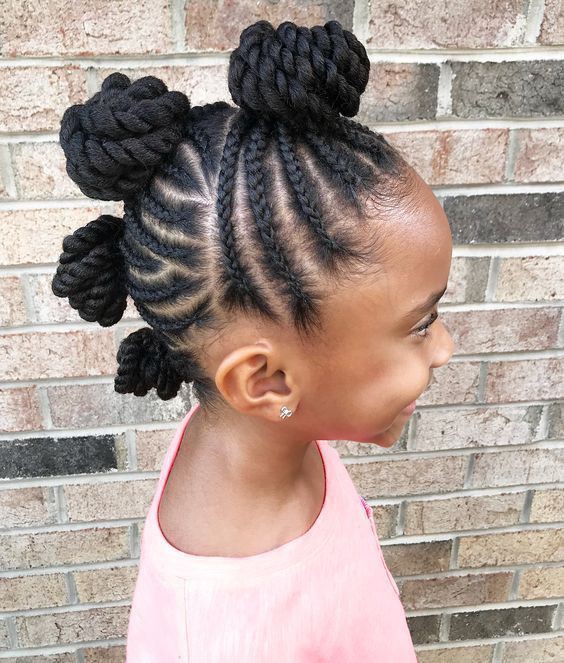 Root braid all your hair into 3-4 sections (according to your choice and hair length) as shown in the image, and tie them all into individual buns with the help of elastic bands or bobby pins. And ready set go!
20. MESSY MARLEY TWISTS
Just because you have a protective style doesn't mean you can't rock your favorite messy look. Marley's messy twists achieve that effortless grunge look we all know and love. Using red or black extensions heightens the effect.
21. BURGUNDY MARLEY TWISTS STYLE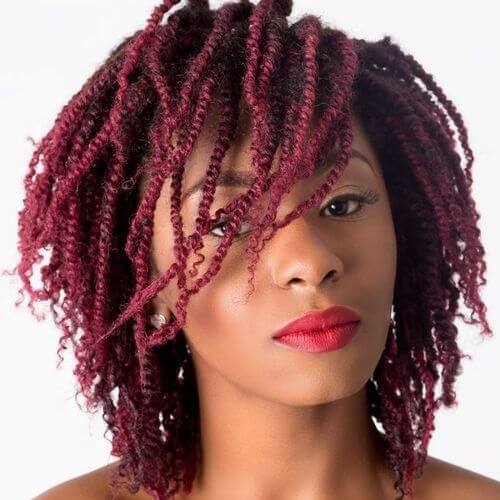 A short hairstyle with burgundy color highlights, interesting enough? Well, this look is for all those who love loose curls as well as Marley twists. All you need to do is make twists and let them loose at the end of your burgundy-colored short hair.
22. HALF-UP, HALF-DOWN MARLEY TWISTS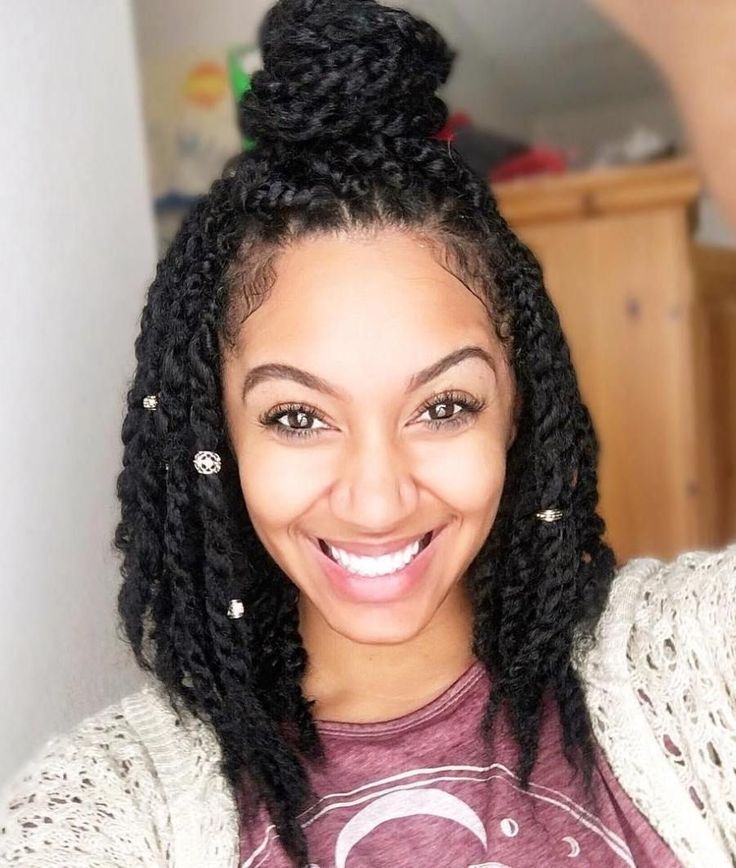 The stunning half-up, half-down Marley twist style. It's a lovely hairstyle for women of all ages. This would be perfect for the summer. You could use any length of twist and even some brightly colored twists. As shown in the image, try using accessories or beads and you're ready.