For girls, waking up in the morning to go to college or the office with messy hair and running out of time to style it is a major issue. Having messy hair for the rest of the day feels bad and makes you look unattractive and under-confident.
Because your hair expresses so much about your personality, it should be neat, tidy, and attractive. Unkempt and messy hair gives the impression of a lazy and careless individual. That is why many people search the internet for simple and beautiful hairstyles that they can do even when they are pressed for time.
Women enjoy changing their appearance by changing their hairstyles or hair color. You've come to the right place if you're a young woman who wants a new hairstyle every day. Check the blog out.
Changing your hairstyle is the quickest way to get a new look. Changing your hairstyle daily makes you feel better and allows you to figure out which looks best on you. After a week or two of switching up your hairstyles every day, you'll have a favourite that best complements your face shape and features.
1. Braided Chignon
To create this lovely braided princess bun, braid the side sections of your hair and bring them to the back of your head, connecting them to your bun. All you need to do to elevate this look is add some flowers or cute little accessories because buns are so popular these days.
2. Feathered Curls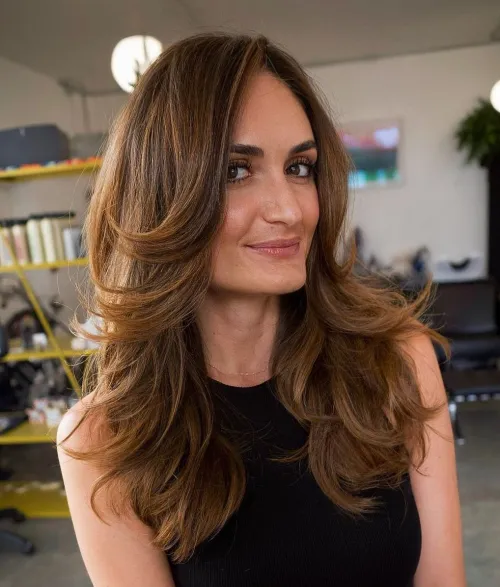 Curls are timeless, and when it comes to long hair, feathered curls are ideal. They not only exude a regal aura but can instantly elevate your outfit from 0 to 10.
3. Twisted Chignon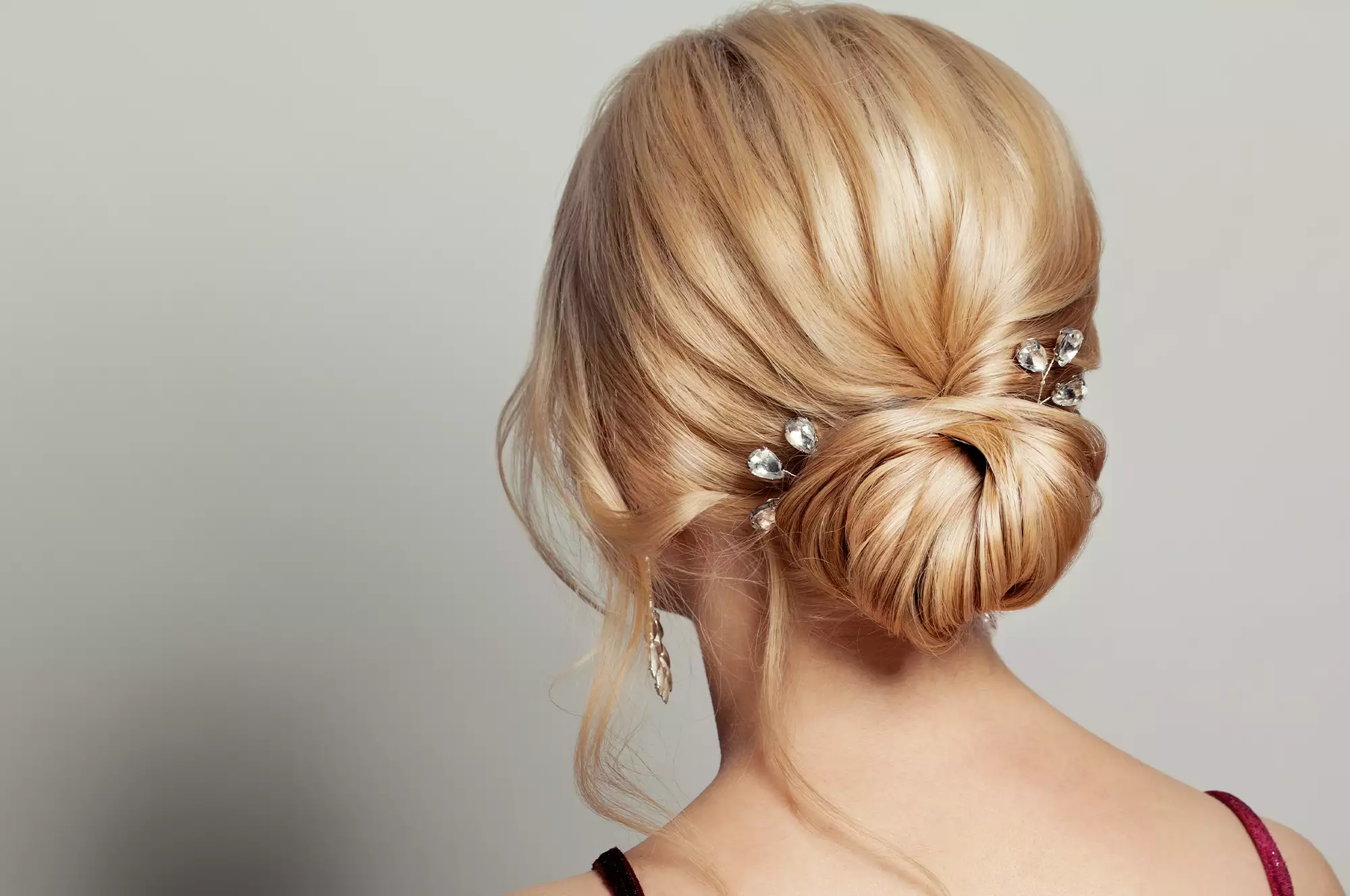 This one is simple and quick to complete. Take your hair in your hand and leave the front bangs alone. Twist it up and tie it in a bun in the back. Then use a bobby pin to secure it. The bangs can be worn in the front and twisted in the back. That's the end of it. Very simple. This hairstyle is versatile and can be worn for formal and casual occasions.
4. Half Bun
The half bun has to be one of the top 5 easy hairstyles for college. Tie the top half of your hair in a bun like an actress Victoria Justice to add a rebellious and feminine touch to your look. The remaining hair is left loose. This hairstyle is ideal for sporty and daring outfits; it's a plus that will elevate your appearance.
5. Dutch Ponytails
Ponytails have been fashionable and elegant since the dawn of time. Dutch ponytails, on the other hand, are a more refined version of regular ponytails. Dutch ponytails are not only beautiful, but they can also give you a sassy appearance depending on your outfit.
6. A Fashionable Ponytail for College
Sometimes you want to keep your hair out of your face, and a ponytail comes in handy. Although this is the simplest hairstyle, you can do a few things to improve its appearance. Hairspray or gels can be used to conceal any loose hair. Hide the rubber band you're using to give your ponytail a more neat and voluminous appearance.
7. Side Bun in Style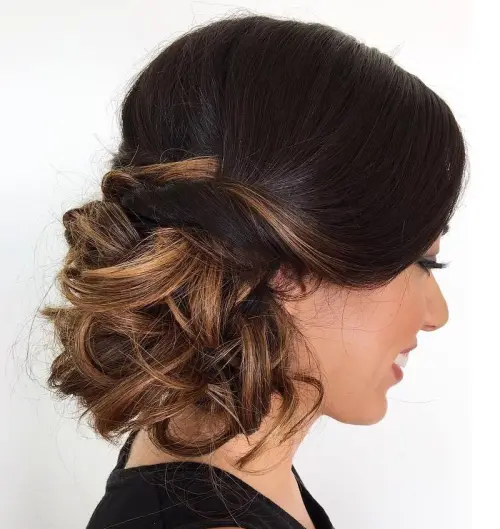 This hairstyle is well-known for its simplicity! It takes less than 5 minutes to complete, making it an appealing option for work or college. It's also popular among stay-at-home moms with little time to devote to their hair. Make a side ponytail and brush it with a comb for this look. Then make a bun and tie it with a clip. Follow the steps in this quick college hairstyle tutorial.
8. Side Braid
Is her face recognizable? If you don't recognize her, here are some hints: Great dancer, a Disney actress, and they're cheap by the dozen. Do you recognize her? Mitchie's best friend in Camp Rock, Alyson Stoner, gives us another option for the hairstyles for college. Twist the classic braid to one side, pick your best angle, and you're finished. This look works well with dresses and other feminine outfits.
9. College Girls' Summer Hairstyles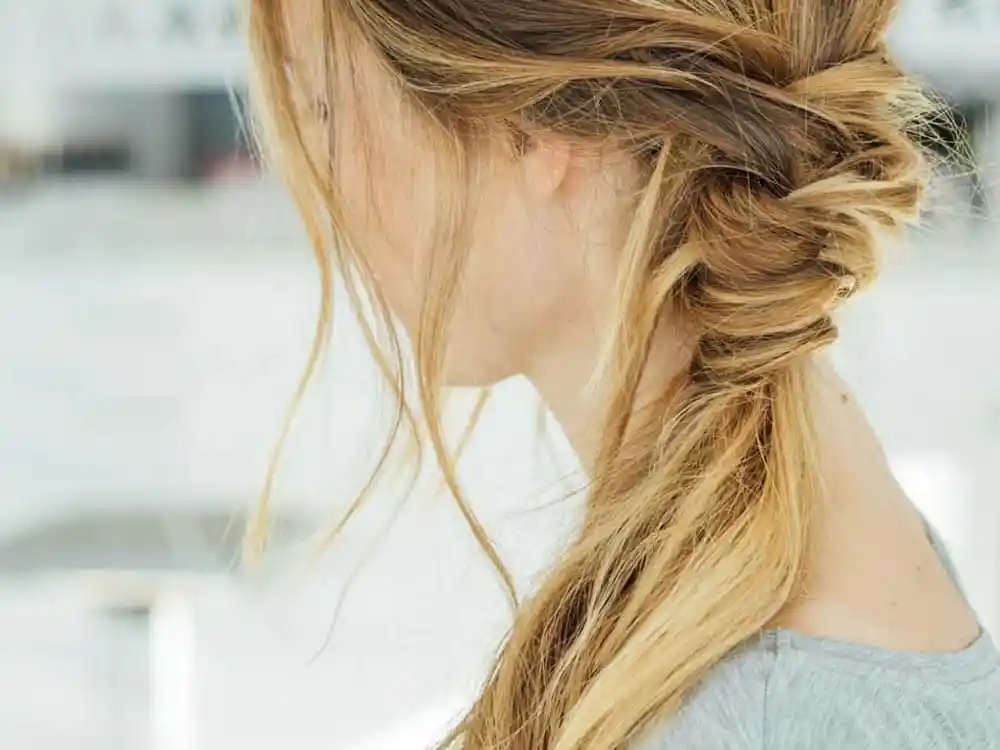 Summer hairstyles should be light and breezy. As a result, loose braids and messy buns are popular during the summer. To show off these hairstyles, make a minimal effort and give them a freestyle for a much more casual appearance.
10. Updo Hairstyle for College
Twists have been popular for as long as anyone can recall. Twisted hair gives you a Victorian appearance while also making your hair look tidy. So, if you want to twist your hair, go with a fishtail or a simple ponytail and make an updo.
11. Hairstyle with Braids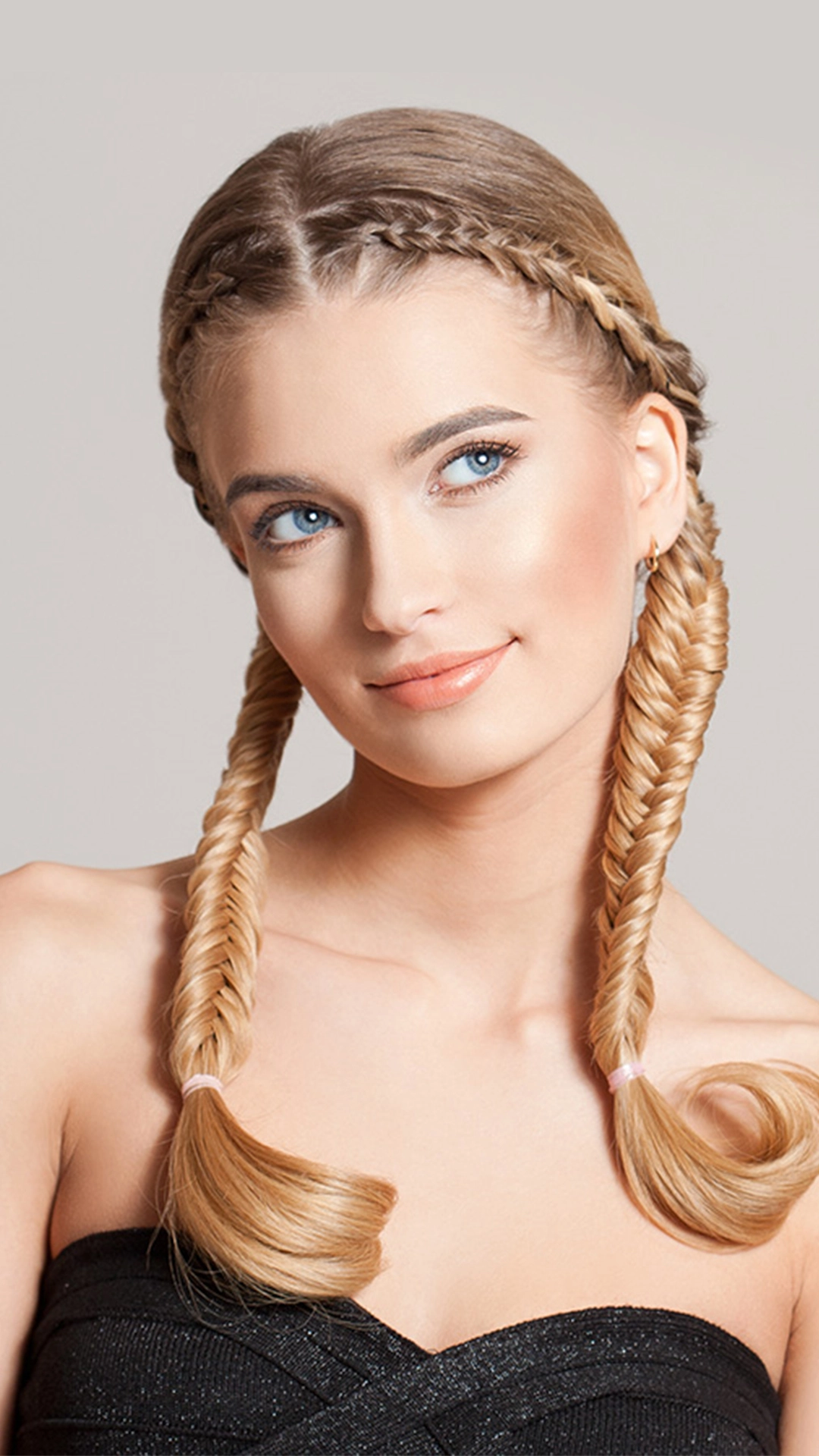 A simple braid is an excellent choice for long hair. You can add style to your hair by running a ribbon through it. It is ideal for both college and high school girls.
12. Loose Strands and High Ponytail
You don't realize how important details are until you see them on someone else. Hairstyle experts demonstrate how a few strands in your high ponytail can make you look 400% sexier. Add a few waves to that, and you're ready to conquer your crush. Believe it or not, these waves will add volume to your hair and boost the overall look. Give it a shot, and let us know how you get on.
13. Hairstyle with Waterfall Braids
A waterfall braid is the most beautiful hairstyle when going on a date or to an elegant event. It looks great with elegant dresses and instantly transforms you from a plain Jane to a stunning diva.
14. Half Curls
This hairstyle will only take you 6 minutes to complete. All you need to do is curl half of your hair using a curling rod or flat iron. Loose curls look as sophisticated as you can imagine. They complement events such as weddings and elegant proms.
15. Fishtail on the Side
The side fishtail looks great on long hair. Make a braid with the hair from the sides, then pull it back and secure it with bobby pins. This hairstyle is very feminine and lovely. It is a must-have hairstyle for long hair.
16. The Messy Bun
Another easy hairstyle for college is the tousled bun. This look will look much better if you have wavy or curly hair because the volume adds power. Make a thin braid with a loose strand for a more elaborate version. Wrap it around the garter that holds the bun.
17. Ponytail with a Low Braid
This hairstyle is best suited for people who have little experience with hairstyles. You can pull off this hairstyle even if you have yet to gain prior experience. All you have to do is make a few freestyle braids with your front hair and bring them all back. Make a low ponytail with the rest of your hair. This hairstyle is not only elegant but also feminine and lovely.
18. Elegant and Straight
On some days, all you want is nice straight hair. Straightening your hair while it is completely dry and using hair straightening products can produce fantastic results.
19. A Short Hairstyle
Don't worry if you have short hair! You can create as many hairstyles as long-haired girls, if not more. Short hair is very easy to work with, which allows you to devote more time to selecting a hairstyle. You can braid, straighten, or curl it however you like!
20. Two Ponytails
The Kardashians' youngest member demonstrates that two ponytails aren't always childish. Kylie Jenner appears to bring out the HOT side of any outfit. You can use Be Sexy Control Oil to keep everything in place and prevent unruly hairs from ruining your hairstyle! Dare to stand out with this hairstyle and a risky outfit, and you'll have a great option for staying trendy on Instagram.
21. Loop Ponytail
This hairstyle is ideal for getting ready for a formal day at school or even your prom! It's not only a very royal and beautiful hairstyle, but it's also surprisingly simple to achieve. All you need to do is make a ponytail and a loop. Use bobby pins to secure it and wrap the ends. You can make it more beautiful by adding real flowers and accessories.
Other Articles