Every one of us wants to look flawless and beautiful. And for that, we take care of our grooming and carefully select our outfits to wear to stand out in public. But no matter how beautiful features or curves we have or what style statement we are into if we don't have that perfect glowing skin that complements our personality and makes us look fresh and charming. The skin type decides our facial glow and grace. Having oily skin can be a frustrating and panicking experience. Especially controlling the symptoms and reducing the oil content from skin is a challenging job.
The overproduction of sebum from sebaceous glands that is located under the skin's surface results in oily skin. Sebum is mainly made up of fats and is vital for skin health. It is a wax-like oily substance that helps in protecting your skin, keeps the skin moisturized and maintains hair shine and smoothness. But the excess production of sebum makes your skin looks oily and can cause clogged pores and acne. Sometimes change in hormones or stress may also increase sebum production.
However, Oily skin and acne can be controlled and managed, if you give proper attention and follow regular skincare routine. There are many natural home remedies if appropriately followed can reduce the symptoms of oily skin, improve acne and give your skin a natural shine and glow. No expensive drugs or skin care regimens are needed.
Here are few simple, easy and yet effective home remedies, recommended for oily skin care that you can try at home and cherish a healthy and happy skin.
Use appropriate face wash for oily skin
It is crucial for people with oily skin to wash their face properly twice daily. Choose your face wash aptly; it should be gentle and mild. Don't use face wash or soap that contains harsh chemicals, fragrances or moisturizers. Soap that contains glycerin is always preferable for oily skin since it is very gentle to use.
Honey, yogurt, and oats
Take raw honey, yogurt, and oats in equal quantity and make a thick mixture. This will surely prove to be very powerful to fight the unwanted oil on your skin. Honey is very beneficial for skin tightening and ceases acnes to develop further. Yogurt enhances the glow and clears oily pores. Oats make the skin complexion look fair and removes tanning. This is a natural homemade remedy that will work wonder on your skin and help you get a fresh oil-free skin.
Exfoliation
You need to properly clean your face in the morning and apply cream which keeps your skin hydrated without creating too much oil. Similarly, you need to wash your face in the night before going to bed and using toner. It will keep your skin healthy and oil-free.
Moisturizer for oily skin
It is a myth that one should not use moisturizer if they have oily skin. For many of us it may seem detrimental, but actually, oil and moisture are two disparate things. Moisturizer is the most important thing for any skin type. Oily skin can also get dehydrated and requires a light and oil-free moisturizer to stay nourished. Oil-free moisturizer makes the skin look non-greasy as well as keep it moist and guarded. It is recommended to use moisturizers that contains aloe vera as certain elements in aloe vera prove to be very useful to fight oily skin and acne.
Use fullers earth "Multani Mitti"
Fuller's Earth is also referred to as natural bleach. It is a natural cleanser that removes tan, purifies skin and unclogs pores. It is rich in magnesium chloride that can help to treat acne and uneven skin tone. Soak fuller's earth in water for 3 to 4 hours, add few drops of lemon juice and rose water or you can add some milk and apply it on your face. Leave it till it gets dry then, wash it off and apply moisturizer.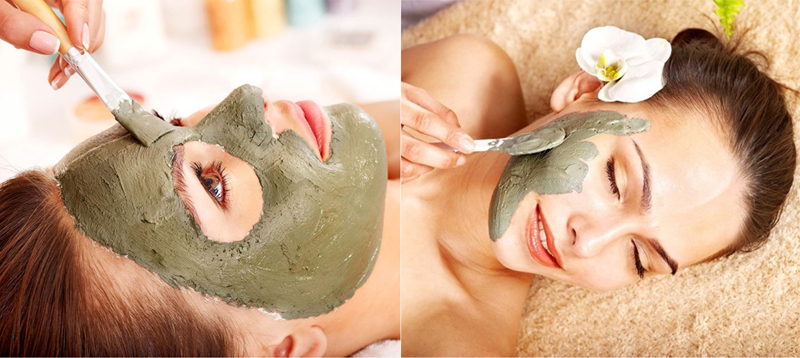 Tomatoes
Tomato is another natural remedy to fight oily skin and acne. It contains salicylic acids that help in clearing out excess skin oils and unblock the skin pores. You can simply just cut the tomatoes and apply the tomato pulp or tomato slices on your skin, and wash it off after a few minutes. It can also be used as a scrub by adding a teaspoon of sugar into the pulp of 1 tomato. Apply it to the skin in circular motion, leave it for around 5 minutes and rinse it off with warm water.
Jojoba oil
Use of oil on an oily skin sounds bizarre. But Jojoba oil is a competent remedy to combat oily skin, blemishes, and acne. However, using too much of this oil may intensify the problem. So use a minimal amount, in fact, a few drops of jojoba oil to massage on clean skin. At first try it twice or thrice a week to see its reaction on your skin. If it's giving a favourable result, then you can use it daily.
Raw milk and lavender oil
Take some raw milk, add few drops of lavender oil into it and mix it properly. Apply it on your face and rinse it off after ten minutes. Raw milk is a great cleanser that helps in reducing overproduction of oil on the skin by unblocking the pores. Lavender oil fight against the oil bacteria surrounded against the epidemic wall and cleared out harmful bacteria. This pack will make your skin smile naturally and stay healthy.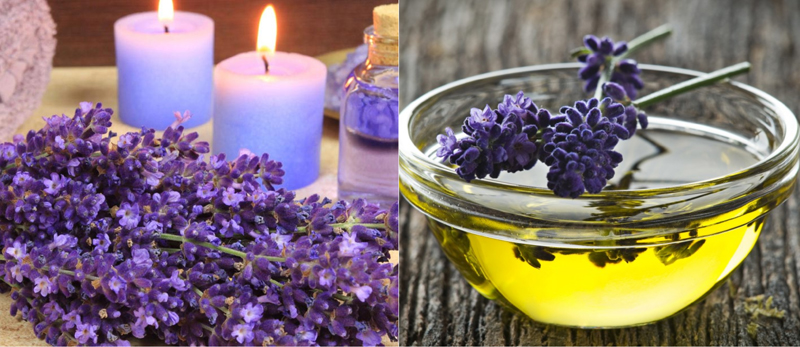 Banana face pack
Take one ripe banana, mash it well and mix few drops of lemon juice and one teaspoon honey into it. Combine it well and apply it all over your face. Leave it for 15 minutes and wash it with warm water. Apply this mask once or twice a week to get desirable results. All the three ingredients are very effective in fighting oily skin and acne. It gives a fantastic effect when mixed to be used as a mask.
Orange/lemon face pack
Vitamin C is very useful in abolishing oil and fats from our body, in the same way, it is also very effective in removing extra oil of skin. Vitamin c contains anti-ageing properties and maintains the tightness of the skin. It enhances the glow, improves skin texture and makes the complexion of skin fair and even. Oranges and lemons are the rich sources of vitamin c. You can use any of them. Just take out the juice, apply it on your skin for some time and rinse it off with water.
These are the top ten home remedies which you can easily try to get rid of oily skin and acne.
Along with it, here are some tips for oily skin treatment as well.
Do clean your face regularly with a gentle soap or face wash twice daily. But don't overdo it.
Use a suitable toner to clean the face, detach the dirt and unclog the pores of the skin.
Use water-based moisturizer to retain the moisture content in the body.
Use Sunscreen lotion before going out in the sun, since the harmful UV rays of the sun can ruin the skin by making the sebaceous glands produce more oil.
Avoid intake of oil and fatty food or control it to the extent. Excess intake of calories or sweet items can invite pimples and formation of more oil on your skin.
Eat more vegetables and fruits; it will help eliminate extra oil from body and skin and thus, maintain a healthy you.
Avoid carbonated drinks and caffeinated drinks as both are very harmful to your skin. It can result in overproduction of oil.
Use blotting papers to blot excess oil from your face. It will make your skin look oil free and less greasy.
These are few home remedies and tips to prevent oily skin. It is recommended to try these remedies on your skin first, and notice if it is suitable for you or not. If you find it allergic to your skin, stop using it and contact your dermatologist. However, if the problem of oil formation in your skin is not very severe, there are very less chances of any allergy as these are the natural home remedies. If you give your skin proper care, maintain a routine of skin care, it will flourish and make you look outstanding and gorgeous all the time.
Other Articles