We enjoy dressing up, following our favorite celebrities, and consulting fashion magazines for ideas and the latest trends. But why fantasize about them when you can make them come true? This red carpet hairstyle guide will assist you in doing so.
With these 49 trendy hairstyles, you can prepare like a diva and flaunt your celebrity beauty. When it comes to dressing up and transforming, hair is crucial. These celebrity-inspired hairstyles will help you learn the latest red-carpet looks but will also assist you in adapting to the style that best suits your personality.
1. Side-parted Tousled and High Updo
A side-parted updo can best show off the stunning highlighted ends and messy hair. Make a loose updo up the nape of your neck or to the top of your head. Finally, secure it with bobby pins or a barrette, as seen on Bella Hadid in the photo above.
2. Mid-parted Mid-length Curls
This is your hairstyle if you have mid-length bob hair with curls. Texture those short, precise layered curls with mousse and give them many volumes to make them stand out.
3. A Sleek Beehive Bouffant Hairstyle
Puff up your crown and create a sleek beehive updo or bouffant at the back of your head. Take a cue from Beyonce, as shown in the example above. Bobby pins are used to hold the hairstyle in place. If you're having trouble, seek the assistance of a hairstylist.
4. Braided Bangs with a Low Ponytail
Use a lot of mousses to add volume and texture to your long-length hair. Pull your hair back into a ponytail, but take your bangs and braid them for a stylish hairstyle like Maria Menounos's.
5. Long Waves with a Golden Headpiece
Use mousse to add volume, shine, and texture to your wavy or curly hair, as Zendaya did on the red carpet. Wear a large golden headpiece that is pinned back at the crown.
6. Mid-parted Sleek Bun with an Accessory at the Back
Make a centre part up to your crown and pull all your hair back at the nape of your neck to form a low, firm twisted bun. You'll look even better with the subtle wax-applied sleek-and-shiny finish. Choose a ribbon or bow to accessorize it, and try the Ashley Graham look.
7. Long, Messy and Side-swept Braid Hairstyle
Part your long layered hair to one side, braid a loose and messy ponytail and sweep it over the other shoulder. You've just perfected the celebrity look! Take a look at the photo of Maya Jama above.
8. A Low Ballerina Bun with a Center-parting
In 2003, Jennifer Lopez's sleek and sculptural updo with a ballerina bun and a centre part looked great with her unusual minty green eyeshadow and coral-pink lipstick.
9. Pineapple Ponytail Accessorized with a Golden Thread
Inspired by Lupita Vernon Francois's look, this is a great high updo hairstyle for frizzy, curly, shiny hair. Twist your hair at the crown of your head and fold it into a pineapple ponytail. Tie a golden thread around it, and you're finished!
10. Bob with Retro Waves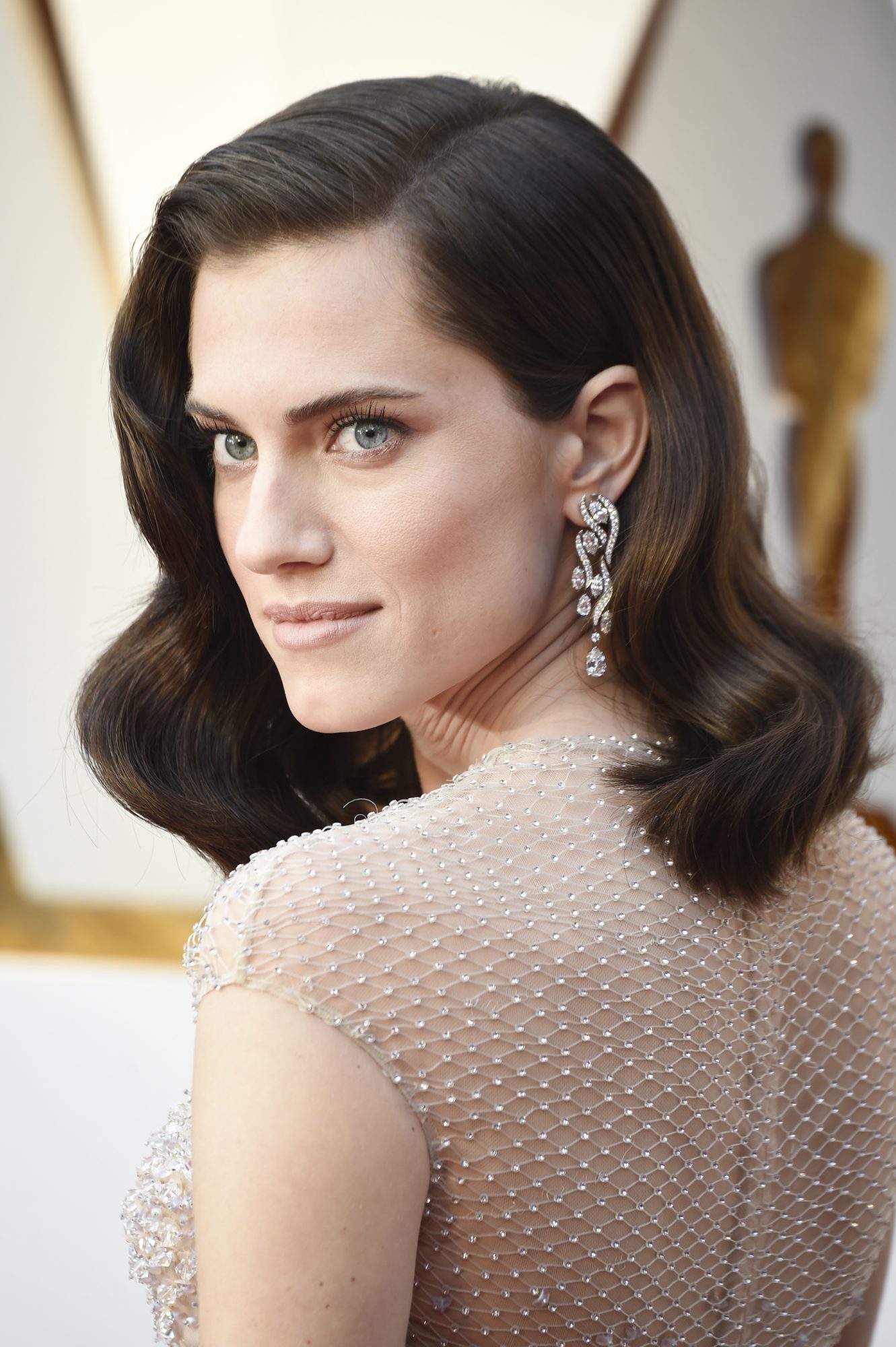 While the rest of the world is looking for celebrity dress codes, we are more interested in their trendy hairstyles. Smooth your hair sideways to create a retro look for your bob.
11. Platinum Pixie with Retro Waves and Bobby Pins
This sleek and short hairstyle proves that red-carpet hairstyles aren't all about fussy hairdos. Style the pixie-cut (platinum-colored here) hair into retro waves and wrap the bangs with Bobby pins to achieve Ciara's look.
12. A Blonde, High and Side-Swept Ponytail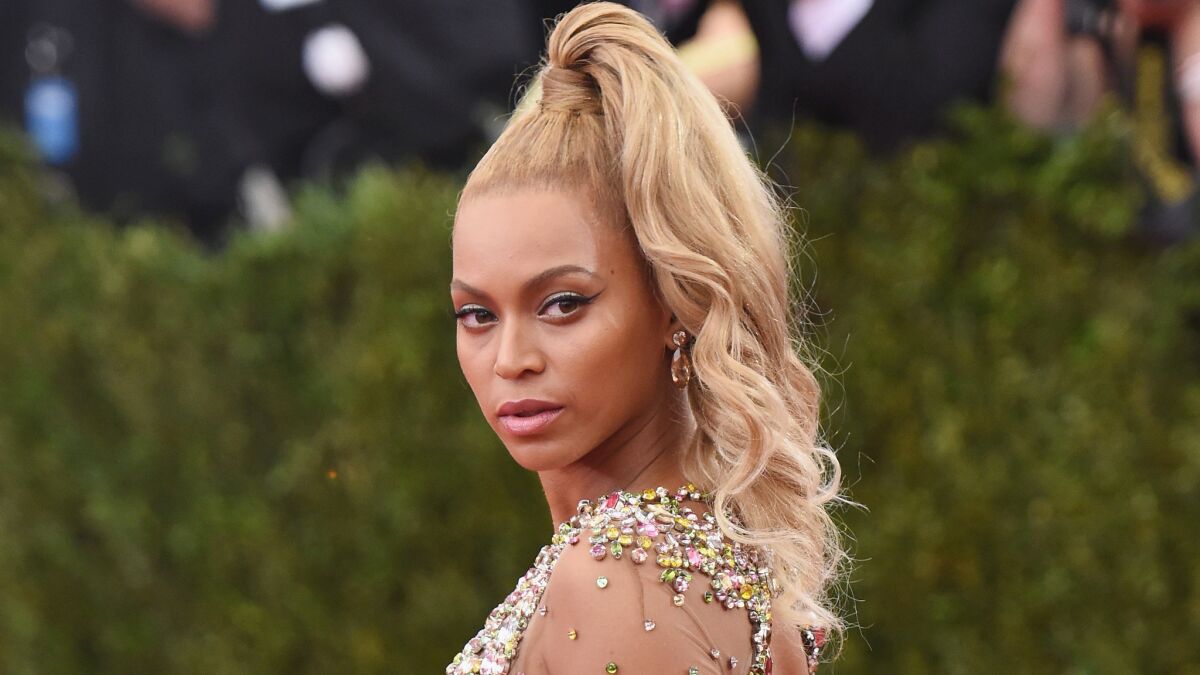 Inspired by Beyonce, this amazing hairstyle features subtle waves and eye-catching blonde hair. Pony up the waves on top of your head and twist the ponytail to the side of your shoulder.
13. Messy Bangs with a Messy Updo and a Metallic Headband
To achieve Ciara's 'oh-so-gorgeous' look, you must seek the assistance of a professional. It may take some time to tease and texturize the waves and turn them into an appealing messy updo, but it is well worth the effort. Wear a metallic headband to complete the look.
14. Semi-collected Voluminous Waves with a Hair Accessory
Although this outstanding hairstyle is similar to the famous waterfall hairdo, it is much simpler. Curl the ends of your voluminous blonde hair into thick textured rippling waves. Now, braid up one side, pin it in the back, and add a pretty accessory.
15. Messy Half-up Hairstyle with a Puffy Front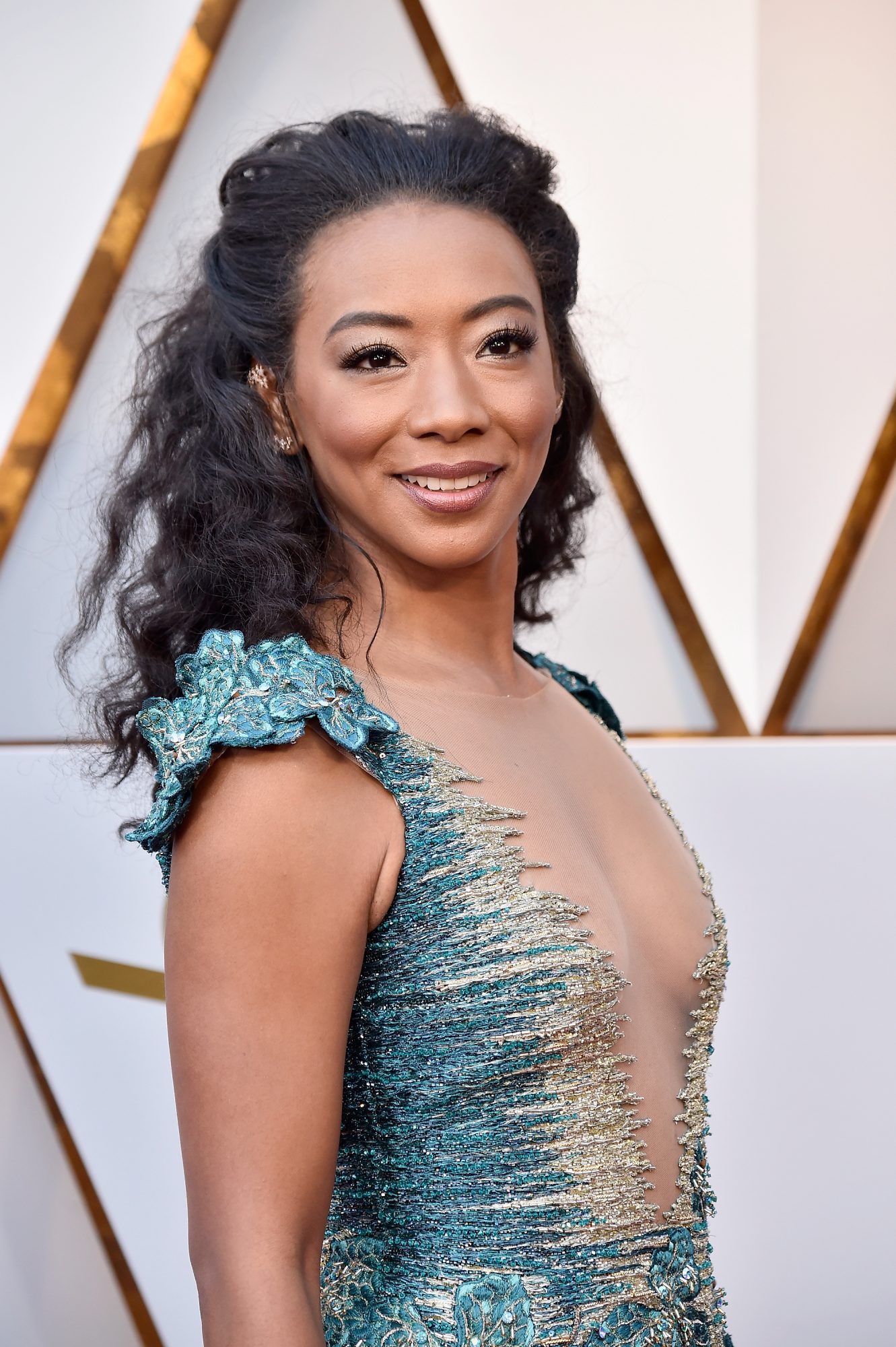 This Red Carpet hairstyle will bring out your natural womanly beauty and make you look charming in no time. Keep your crown loose and volumized while pulling all your hair back at the base of your neck and twisting it in multiple small sections to create a puffy print and a messy half-up.
16. A Top Bun with Razored Bangs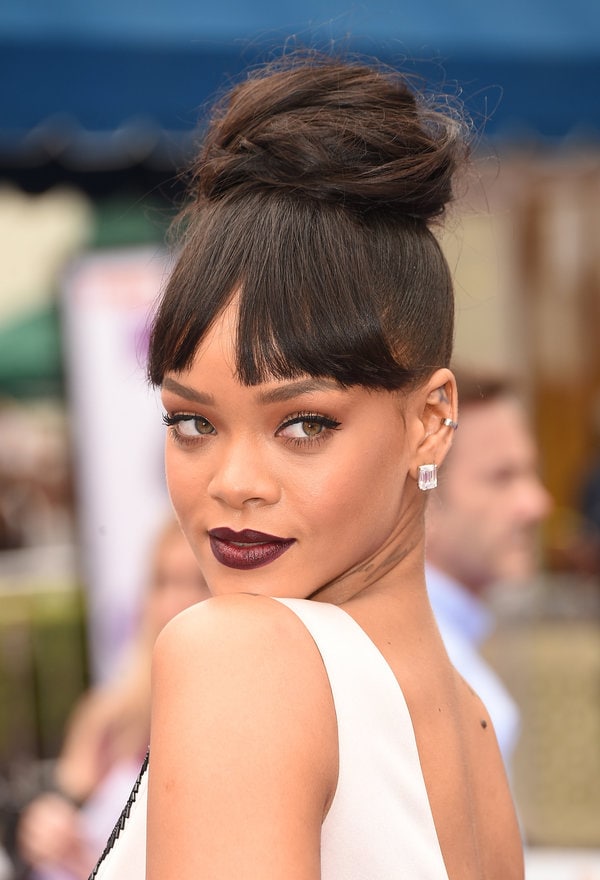 This solid high bun inspired by Rihanna, with a puffy top and razored bangs, is appropriate for casual and formal occasions. The long, divided front fringes have perfectly balanced the look.
17. A Sleek, Retro and Low Updo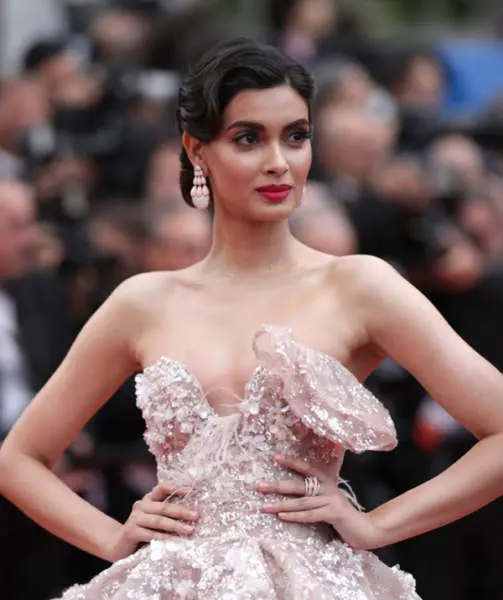 Regarding Red Carpet hairstyles worn by our favorite celebrities, retro waves or vintage curls cannot be overlooked. This is a very retro look that incorporates highly textured, and side sweep waves into an updo. Diana Penty can inspire you for your next look.
18. Combed-back Waves for Short Hair
Add volume to your top and gently roll or comb it back. Your short hair's lower section should be straight but blunt. Create and secure waves to the side now. You're all set to go with your Scarlett Johnson-inspired hairstyle.
19. Platinum-Blonde and Side-swept Bouffant Updo
For a sharp jawline like Lady Gaga's, wear a platinum-colored bouffant with a subtle wavy texture to draw all attention to your face. Recreate this simple hairstyle to glam up for any occasion. Make sure the bouffant is swept to the side.
20. Semi-collected Thick Curls for Mid-length Hair
The only thing hotter debated than the 2016 presidential election is whether Jennifer Lopez's oversized curls at the 2002 Academy Awards were fashionable. We, for one, adore them. Slicing back the top of your thick curls will allow you to semi-collect them.
21. Twisted Bangs and Waves Half-up Hairstyle
Separate your long, wavy hair into three sections. To create a nice shape, twist and texturize the top section, then secure it with bobby pins. Pull both sides tightly and pin them together at the back. Allow the rest of the waves to flow down your back gracefully.
22. Dreadlocks with a Tiara Accessory
Who says dreadlocks can't be worn on the Red Carpet? This photograph of Ashley Nicole will completely alter your perception. Side-parted, relaxed black dreadlocks and a metal head chain are all you'll need to pull off the look.
23. A Sleek Hairstyle with Flipped Bangs
Sleek textured flipped bangs to the side can always complement a small bun. Pull your hair back at the nape of your neck and twist it into a small twisted bun with free ends. Then, take your bangs from behind and flip them to the front.
24. Dreadlocks Collected into an Updo
A classic dreadlock twisted hairstyle complements the sophistication and glamour of the Red Carpet. The traditional hairstyle is enhanced here by adding long, impressive dreaded cornrows.
25. A High Bun Accessorized with a Braided Tiara and Metallic Net
You'll love this simple yet adorable Red Carpet hairstyle. Starting from the crown, add incredible volume to your straight hair. Take a thin braided section of hair and tie it around your head from ear to ear as a headband. Make a high bun with the rest of your hair and cover it with a metallic accessory.
26. Mid-parted Face-framing Layered Hairstyle
Take a cue from Priyanka Chopra and smooth your long, centre-parted hair into large, face-framing waves. Set them on your shoulders and spritz them with hairspray to set the style—one of the most stunning looks available.
27. A High Loop Bun with a Head-net Accessory
Most celebrities prefer a hair-wrapped sleek half-bun or loop-bun for a smart and attractive look. In this case, a pretty net-like accessory has added zing to the otherwise simple half-bun.
28. Side-swept Bangs with a Chin-length Bob
This chin-length hairstyle is inspired by our favorite Salena Gomez, complete with a soft, side-swept bob. And the smooth fringes swept to the side set it apart. Don't you agree?
29. Curls Tied into a Pineapple Ponytail
Lustrous curls are extremely popular and are frequently seen on the Red Carpet by our supermodels like Yara Shahidi. Try these tight textured Curls tied into a pineapple ponytail and complete the look with curly bangs.
30. Sleek and Mid-parted Bun with a Fancy Headband
This is more than just a doughnut bun. The mid-part hair, sleek bun, and one-of-a-kind headband accessory secured here make it much more attractive and sexier than its regular counterpart.
31. Balayage Waves with an XXL Floral Barrette
In this photo, we're attempting to achieve a side-swept hairstyle with delicate waves and excellent texture. The layered side bangs have also greatly improved the look. Add an XXL floral barrette to one of the sides to make it more flattering.
32. Twisted Sides Tied into a Knotted-updo
Our celebrities, like us, enjoy wearing updos. Consider this nest-like knotted bun resting at the nape of the neck and how the sides are twisted to the back. It's impossible not to like it.
33. Layered and Voluminous Curls with a Mid-parting
Curly layers are also popular among our international celebrities for Red carpet looks. Feather your straight layered hair inward, middle-part it, and let it rest on both shoulders.
34. Half-up, Half-down Hairstyle with Side-swept Bangs
Apply serum or pomade to your straight hair and form a half-up ponytail to give it a cute, slicked-back look. Curl up the ends of your hair slightly to create a flared look similar to Ariana Grande's. Also, slick your bangs to either side. Isn't it lovely?
35. Sleek Half-up Bun Hairstyle
Half-ups are one of the most classic and flattering red carpet-hairstyles. The key to success begins with having the right tools. Slick your hair back and form a half bun at the top while waving the rest of your hair up.
36. Platinum-colored Wet-look Bun Hairstyle
Kim Kardashian, best known for her hairstyles, demonstrates how to jazz up a platinum-colored haircut for the red carpet with expert fringe styling. The trick is to apply a generous amount of hair gel and form a small bun in the back. This hairstyle is distinguished by its pixie-like appearance.
37. Pompadour Pixie-cut Hairstyle
With this simple yet elegant Red Carpet hairstyle, you can proudly display the desirable length of your pixie-cut hair. Make a pompadour with your hair by slicking back the ends. Try having an undercut like Scarlett Johnson here.
38. Frizzy Hairstyle with a Silver Headpiece
This romantic Red Carpet mid-length hairstyle is ideal for your first date night or the upcoming Valentine's Day party. Comb back your hair, curl the ends (frizzy texture), and spritz with hairspray to add texture. Wear a headband or bobby pins that are metallic or silver. Voila!
39. A Messy and Voluminous Updo
This low, messy updo is one of the most timeless and flattering red carpet hairstyles for every face shape. To achieve this blown-up look with messy bangs and voluminous hair, tease your hair as much as possible.
40. Afro-American Bubble Ponytail
The appeal of a bubble ponytail is universal, whether in everyday fashion or on the red carpet. Make a high bubble ponytail at the crown of your head and braid it up. As Issa Rae does here on her Afro-American hair, you can spice up the look by pulling the ponytail wider and keeping it heavy.
41. A Top-knot with Asymmetrical Bangs and an Undercut Hairstyle
A traditional Chinese updo hairstyle is currently popular. Look at this sleek, undercut top-knot with long asymmetrical or cropped fringes; you'll see why we adored it. Remember to apply serum for extra shine, as Keke Palmer has done.
42. Retro Baby Hair with a Side-swept Wavy Updo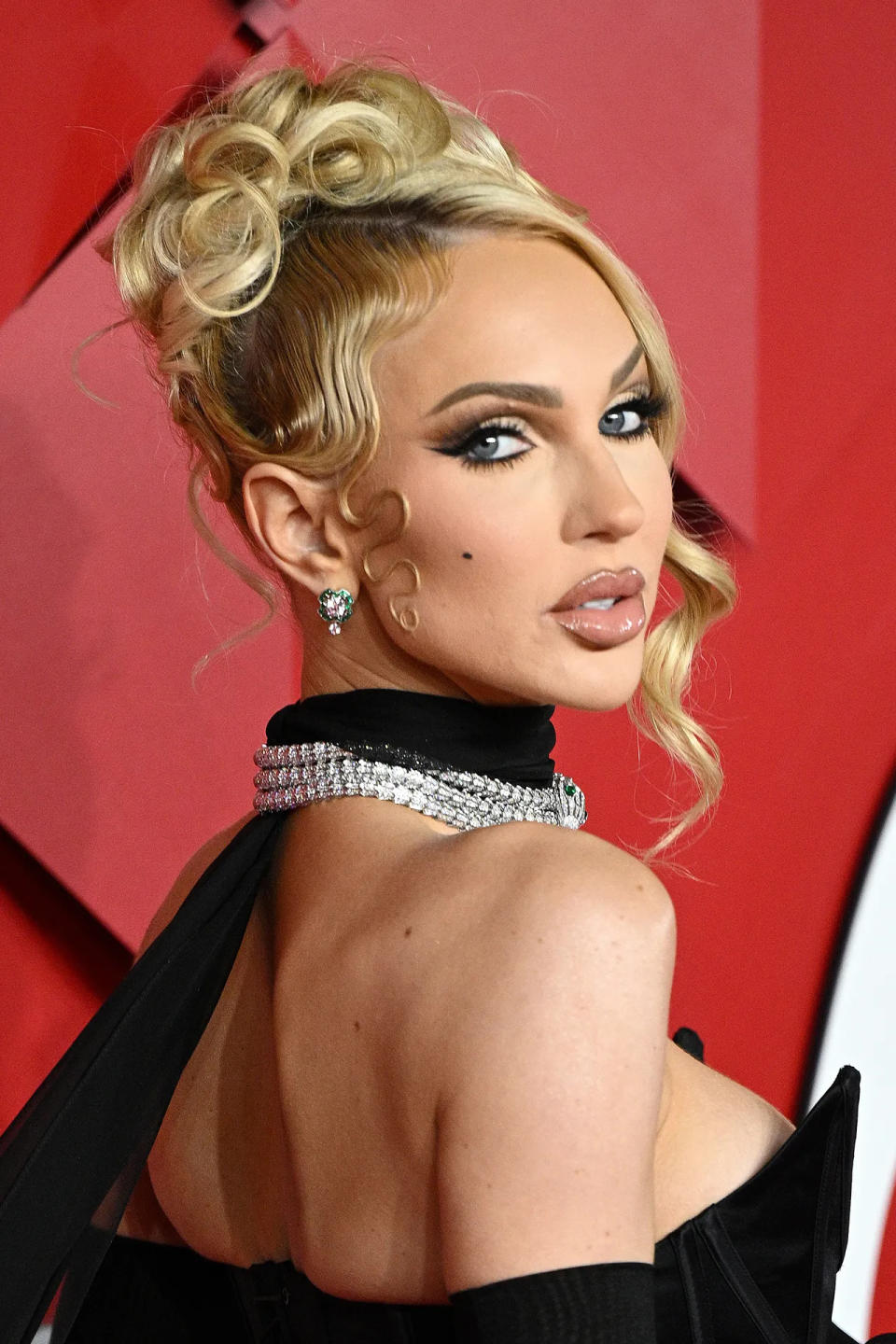 A red carpet hairstyle list must mention baby hair to be complete. This smooth, high, glossy retro, wavy bun with sleek baby hair patterns will help you stand out instantly. Create an updo by side-sweeping your bangs.
43. Blonde and Soft Beachy Waves
Let's get some inspiration from Jennifer Lawrence for something naturally sizzling. These golden blonde soft flow beachy waves with outward layers and a central part look great on our celebrities arriving on the Red Carpet, but you can also pull them off.
44. Slicked-back and Tucked-in Updo
Get inspired and give the classic bun a slight "twist," as Bollywood star Aishwarya Rai did. This hairstyle exudes ease, style, and elegance. To add versatility, puff the crown, tuck in the back, and pair it with pink lips and a smile!
45. Messy and Soft Waves Half-up
This modified version of the long, wavy hairstyle will blow your mind. Add significant volume to the top, curl up by the ends, and create a smooth half-up look like Miss Universe Sushmita Sen. Finally, use hairspray to set the entire face.
46. Side-parted Pixie-cut with Finger Waves
Here's a Red Carpet finger waves hairstyle that will remind you of wet-look hairstyles. Make a side part and add ocean waves to your hair by styling it with a mousse or gel.
47. Semi-collected Messy Locks with Face-framing Fringes
This is what we refer to as a perfect red carpet-hairstyle. Tease your long waves to add volume, and gently roll them back for a semi-collected look. Then, curl the ends up and let them fall over your shoulders. Angelina Jolie has nailed the look here!
48. Long and Straight Lilac-colored Hair
Those deep lilac highlights add dimension to your hair. But don't stop there. Create a mid-part like Kylie Jenner and sweep them to the back of your shoulder, adding texture if desired, and enjoy!
49. Green Skunk-striped Layers
Inspired by Billie Eilish, this skunk stripe (green highlights on dark-colored roots) is one of the most distinctive Red Carpet hairstyles. Smooth your hair and create a layered centre-parting hairstyle. Tease your hair for a messy look, and you're done!
Other Articles