Spine tattoos is the new idea in the world of tattoos. The extremely feminine and stylish tattoos start from the neck to the lower back along the backbone. The tattoo designs are carved all across the backbone of your body. There are different size and designs of the tattoos which can be tried on the spine. So now you don't need to look here and there to find an exclusive spine tattoo Ideas and design pattern.
Here are some of the best  spine tattoo ideas and designs that can be made on your backbone.
Quote Tattoo
There are many types of tattoo designs that are available but quotes are one very good idea. For backbone one can go for a large and beautiful quote that has amazingly deep meaning.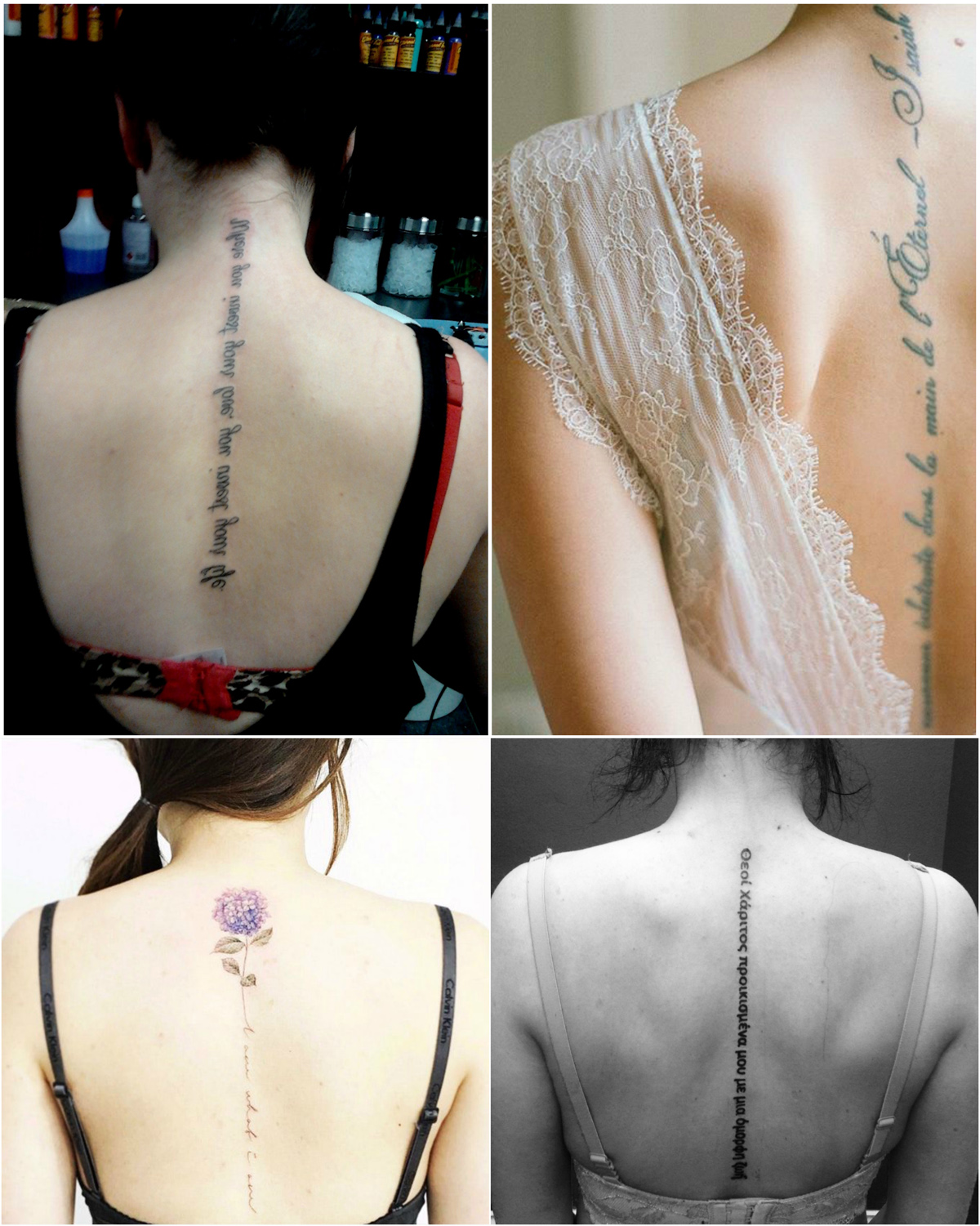 Row of Flying Butterflies
A row of flying butterflies looks very beautiful on the spine.
Floral Vines With Vibrant Colors
The floral vines along with the vibrant colors look elegant as it travels down through the back and the beauty of the tattoo can be enhanced by adding elements like butterflies, feathers that creates an extremely appealing influence.
Tattoo Featuring Chinese Letters
Another attractive design of the spine tattoo is the one that features Chinese letters. Be sure to consult an expert tattoo designer as you need to know the meaning of the letters before actually inking them up on your back.
Feather Design Tattoo
You can try a simple spine tattoo that has the design of a feather. It is cool and looks very realistic.
Vintage Style Flower Design
Vintage style and realistic rose design tattoo looks very gorgeous on the spine. So if you want to try something dramatic then this elongated and beautiful art form will surely help you to outline your spine.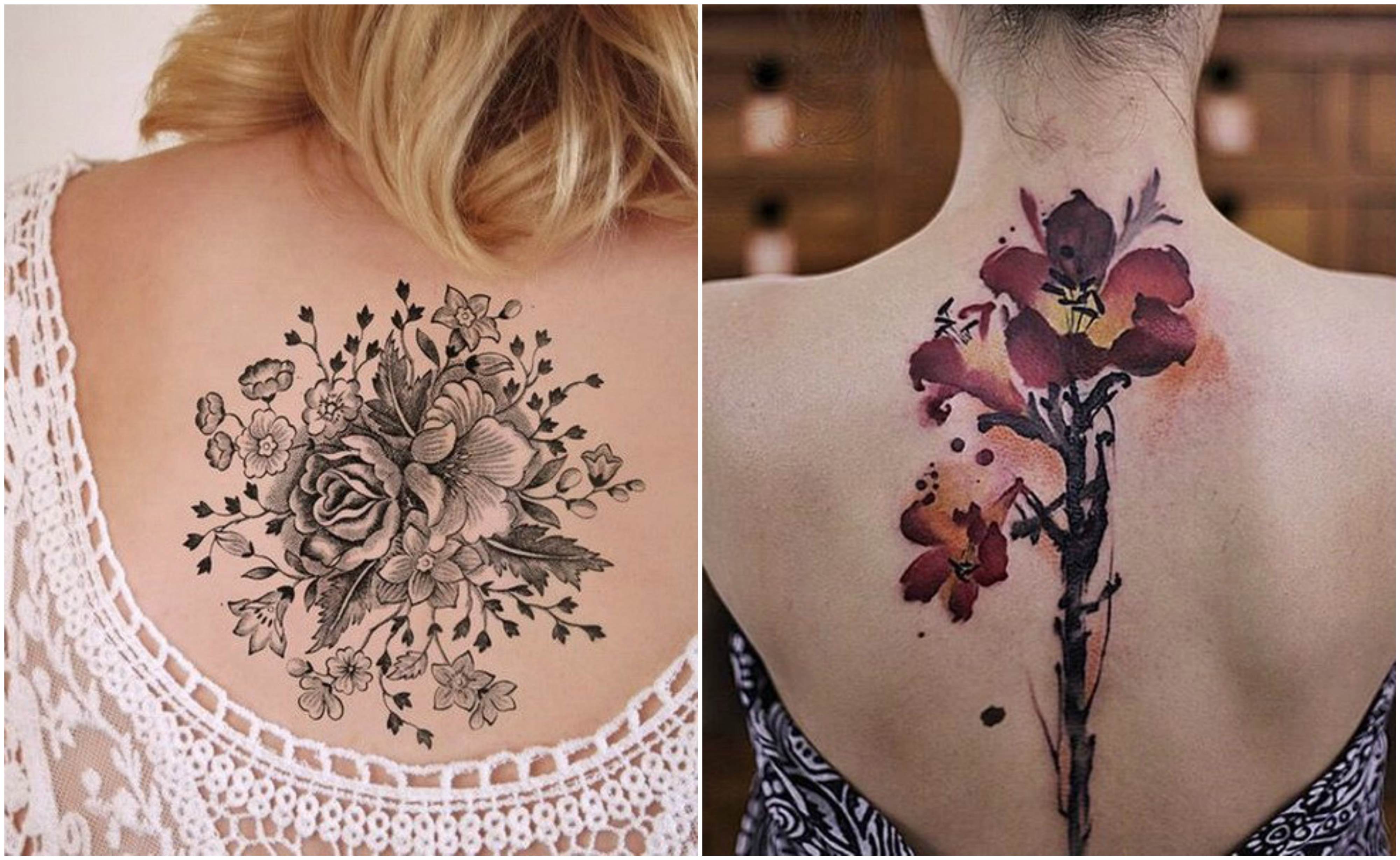 Reveal your inner strength and beauty with best tattoo designs
There are many tattoo designs that can be inked on your spine and will help you to reveal your inner strength and the best of the designs will surely speak for you.