Harry styles is not the only heartthrob-er from the famous boy band One Direction, but he is definitely the most popular one. Fans are crazy for his glimpse, anything from his latest fashion statement to hairstyles. Mr. Styles has definitely got some style. And his style has evolved massively through the years. He has gotten many tattoos that mean a lot to him, his clothing style has changed and his hairstyle is ever changing. Today we will trace back his old days to figure out how much he has evolved as a fashion icon for his fans.
Over The Years
Curly Shag (2010)
Cute little Harry was stealing away the hearts since day one. In 2010, Mr. Styles auditioned for X factor and look how cute he was. As good as he was, his natural curls and shag has made its home in the minds of his fans as forever favorite.
Overgrown Messy Hair (2011)
In the early years of fame, Harry had this cute and chaotic energy about him and that was very visible through his hairstyle. It was exactly that, cute but chaotic. His hair was overgrown but his natural curls made everything better. With side part and side swept curls, he was ready to swoon people.
Blow dried Long Hair (2012)
2012 Harry loved a good blow-dryer, or at least that's what his hairstyle suggests. He's a natural brunette and decided to keep it that way and was still flaunting his natural curls. The top section of his hair used to be side swept in a manner that appeared blow dried.
Bouffant (2013)
2013 introduced a mature look of Harry to his fans, and to say that they were impressed, will be an understatement. His fans called it the frat boy era. This was when the Bouffant made its grand entry, which made him look a little grown up and better groomed than the previous hairstyles. His natural locks and curls were still there.
Overgrown Pushed back Hair (2014)
2014 Harry Styles had a mouse worthy hairstyle. People could have written poems and sonnets about how divine his locks looked this time. Overgrown, but styled into a push-back manner which made him look like a living Greek god. he truly looks like a celebrity with this hairdo.
Messy Long hair (2015)
This must have been a difficult year for harry as 2015 was the year when One Direction broke up. Mr. Styles was probably also experimenting a little with his hair, considering the new length of his hair. Regardless of it being a hot mess, it looked beautiful because it was Harry's hairstyle after all.
The Chop (2016)
Harry posted this photo on Instagram in 2016 captioned "Whoops." This suggested his fans that the singer has undergone a hair transformation, chopping off his long locks. He then posted a couple of photos from the cover of Another Man Magazine, with crazy hairdos. Fans were revealed to find out that he was wearing wigs in all those photos. It wasn't until 2017 that he introduced his new hair to his fans.
Sleek Back Short Hair (2017)
People were surprised when Harry revealed his new short hair. Just when fans thought he couldn't look any better than a living Greek god, Harry surprised them with his new hot haircut. This definitely made him look mature and more stylish than any of his previous looks.
Push Back Short Hair (2019)
At this point, we can all agree that Harry looks good in almost every hairstyle, but my personal favorite has to this one. His hair isn't as short as 2017 but wasn't long either. He styled it in a pushed back manner and his natural curls were enhancing his pretty face even more than before.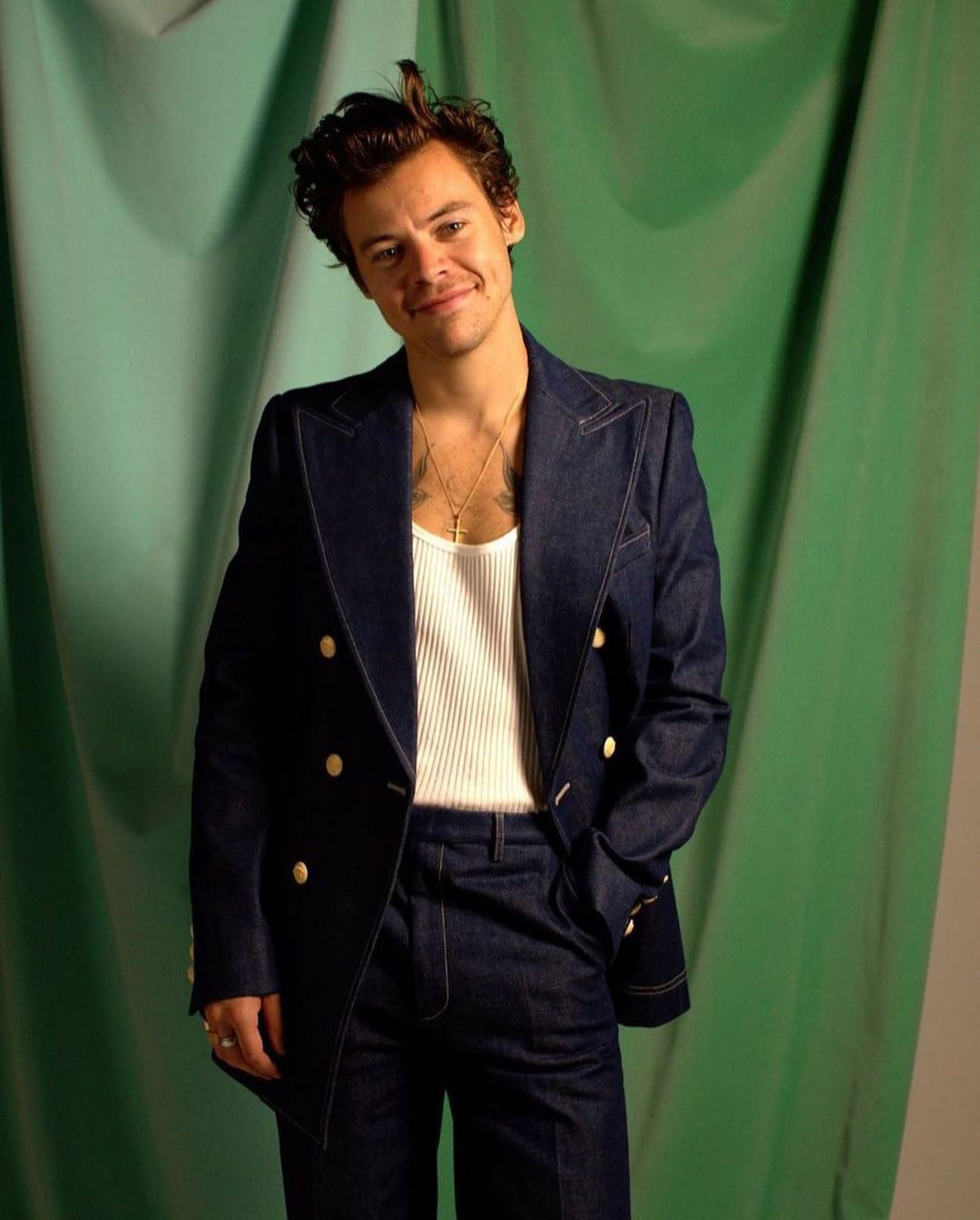 Short Vintage Push Back (2020)
Harry went under a complete change as far as his style is considered. He took over the internet with his Vogue photo-shoot, flaunting a beautiful gown. This was his way of condemning toxic masculinity, and embracing soft, subtle masculinity with a hint of divine femininity. He also introduced his new hairstyle which was a vintage push-back. He kept the front section of hair longer than the hair at the back of his head.
My Policeman Hairstyle (2021)
Mr. Styles is not just a Vocalist, Lyricist and Modal but also an Actor. His hairstyle in a romantic drama film called My Policeman was clean sleek back hair which was short in length and had a very gentleman vibe about it.
The Howerd Stern Show (2022)
Harry flaunted his natural locks and waves in 2022 when he appeared on the famous The Howerd Stern Show. The hairstyle fell on the messy side of the spectrum but it's Harry so it makes sense. He seems to have a soft spot for messy hairstyles.
Black Trimmed hair 2023
When Harry walked on the red carpet for Brits Awards, fans went crazy over his all black look. When we say all black, we mean all black, even his hair. Weather or not his hair colour is permanent, the question remains unanswered. many fans also speculated that the dark colour of his hair is probably due to lighting tricks, but who knows.
Another Man Photo-shoot Hairstyles
This photo-shoot was done right after Harry posted the Instagram photo, announcing his haircut in 2016. Fans were not very happy with his hairstyles in these and were worried if his style was long term. However, later it was revealed that wigs were used for these photos to be taken.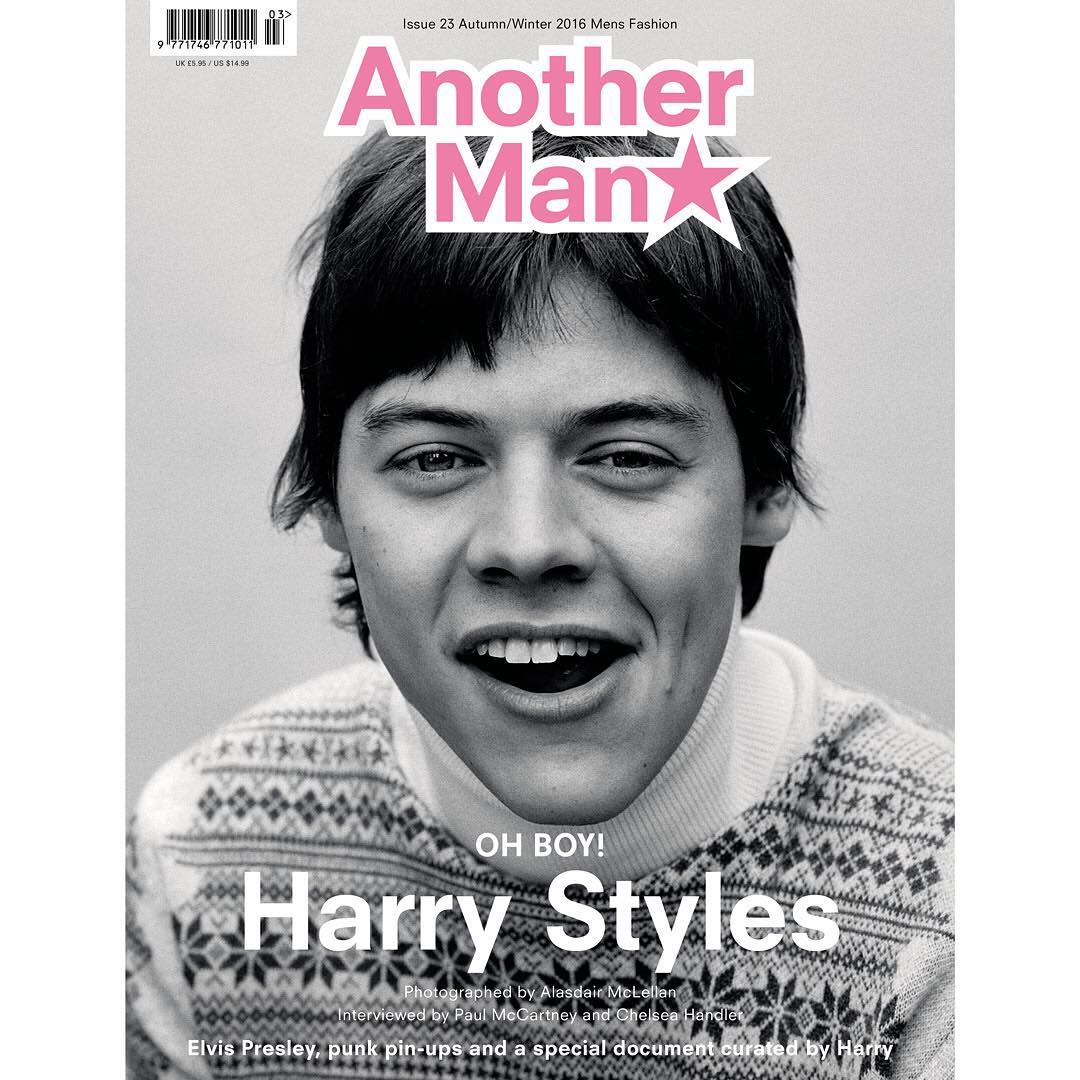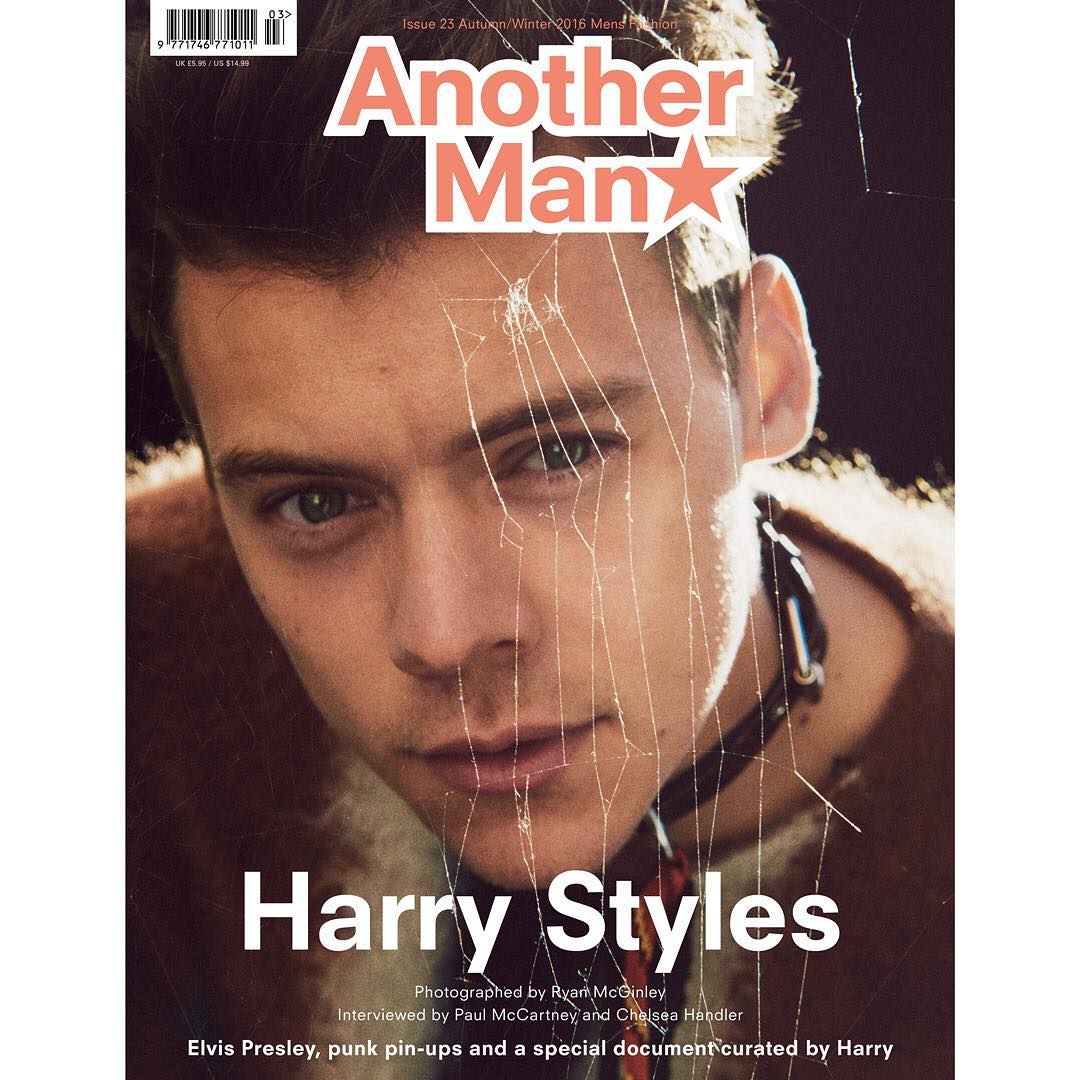 Special Hairstyles
Rolling Stones
Harry went for a subtle and relaxed hairstyle for his Rolling Stones photo shoot. We can see him rocking his natural hair, with a bit of curls and some straight hair-strands as well.
Gucci
All I want to say is, whoever decided this hairstyle, deserves a promotion.
Random Hairstyles
Harry flaunted many hairstyles, including his usual ones as well as some unique hairdos that added more to his charisma. Some were seen during his tour while he rocked some as his airport look.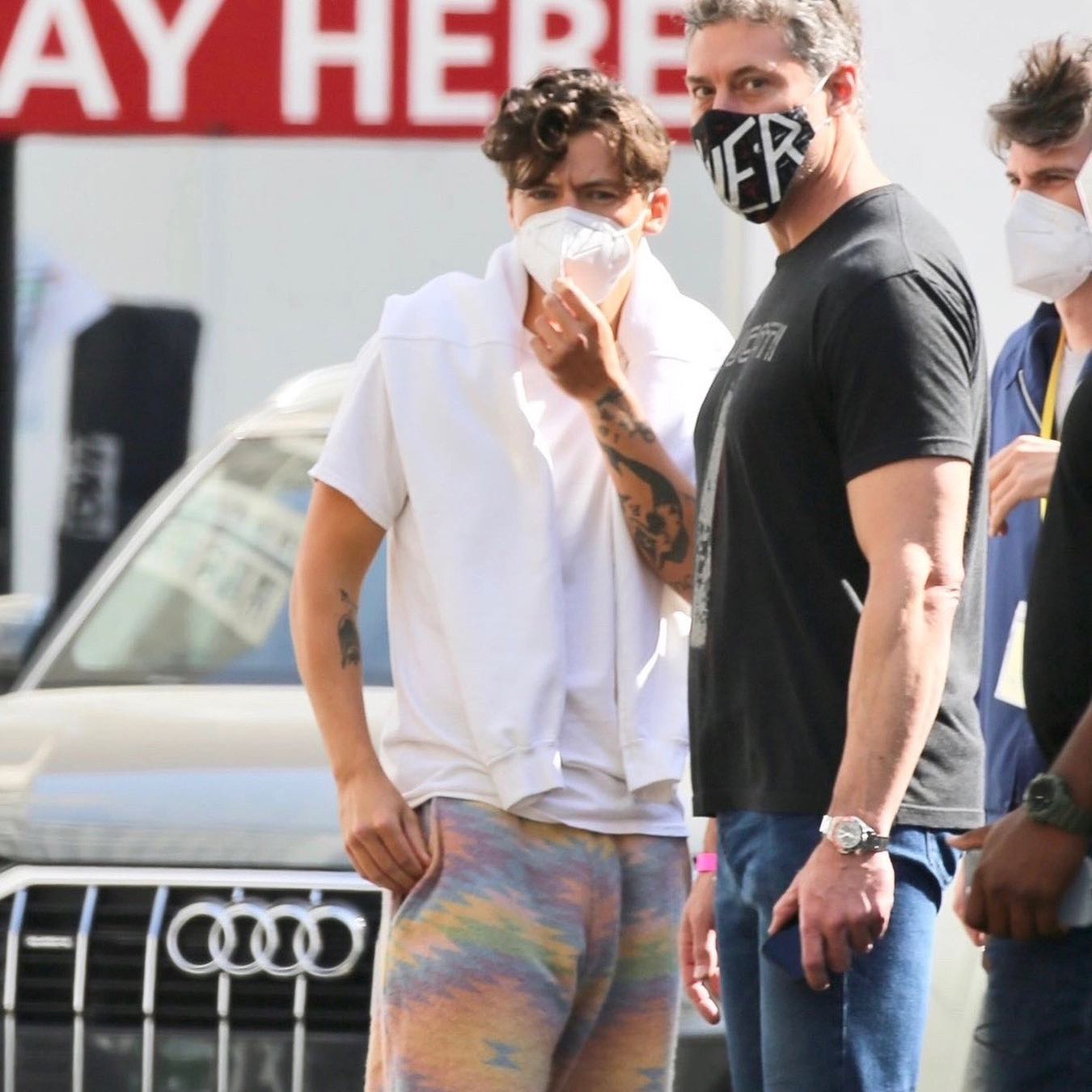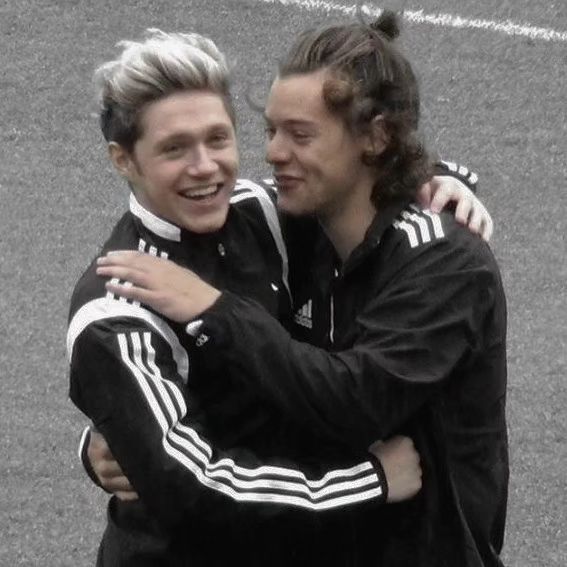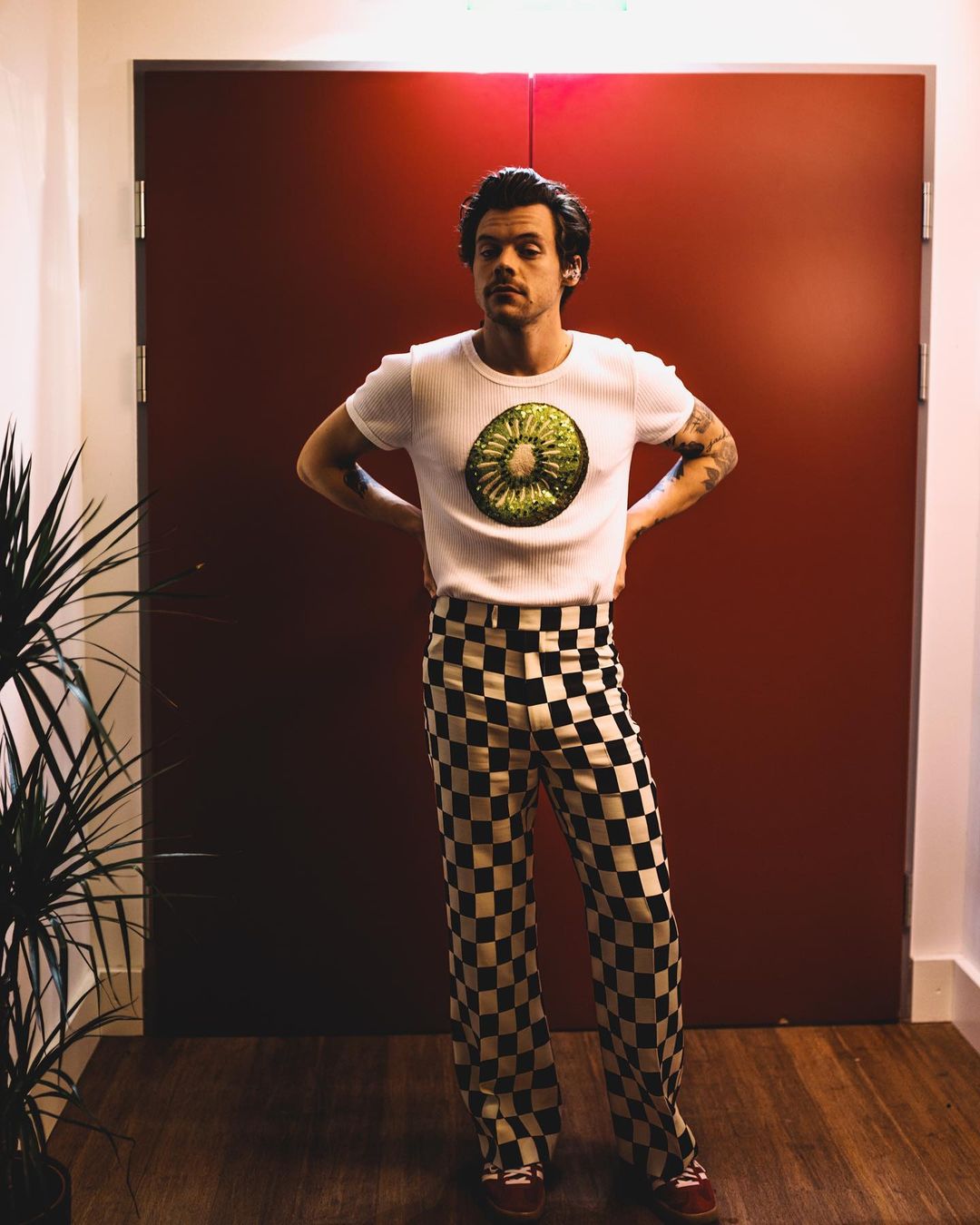 Other Articles