You can always have a few hairstyles. A hairstyle does more than change your hairstyle; it unifies your entire look. While classic ponytails, triple braids, and buns are every girl's go-to hairstyle for any occasion, it's time to update and modernize your look.
The rose bun is one of those hairstyles that can transform your hair from ordinary to extraordinary. No, it's not as difficult as it sounds. You were wearing your hair up in a rose bun for a brunch, date, or wedding can up your glam factor significantly. It appears feminine, elegant, and chic all at once.
So, ladies, style your half-up, half-down ponytail into an elegant rose bun. Here's a step-by-step tutorial for achieving this hairstyle in six simple steps:
Step 01: Remove knots and tangles from your hair with a wide-tooth comb.
Step 02: Brush your hair from the front to the back and tie it around your ears. Make a ponytail and use a rubber band to secure it. Your hair should now be half up, half down.
Step 03: Separate the ponytail into two sections and twist them together like a rope.
Step 04: You should now have a braided ponytail. Use an elastic to keep it in place.
Step 05: Wrap the twisted ponytail around the elastic to form a bun.
Step 06: Use bobby pins to secure the bun. To keep the hairstyle in place, spray it with hairspray.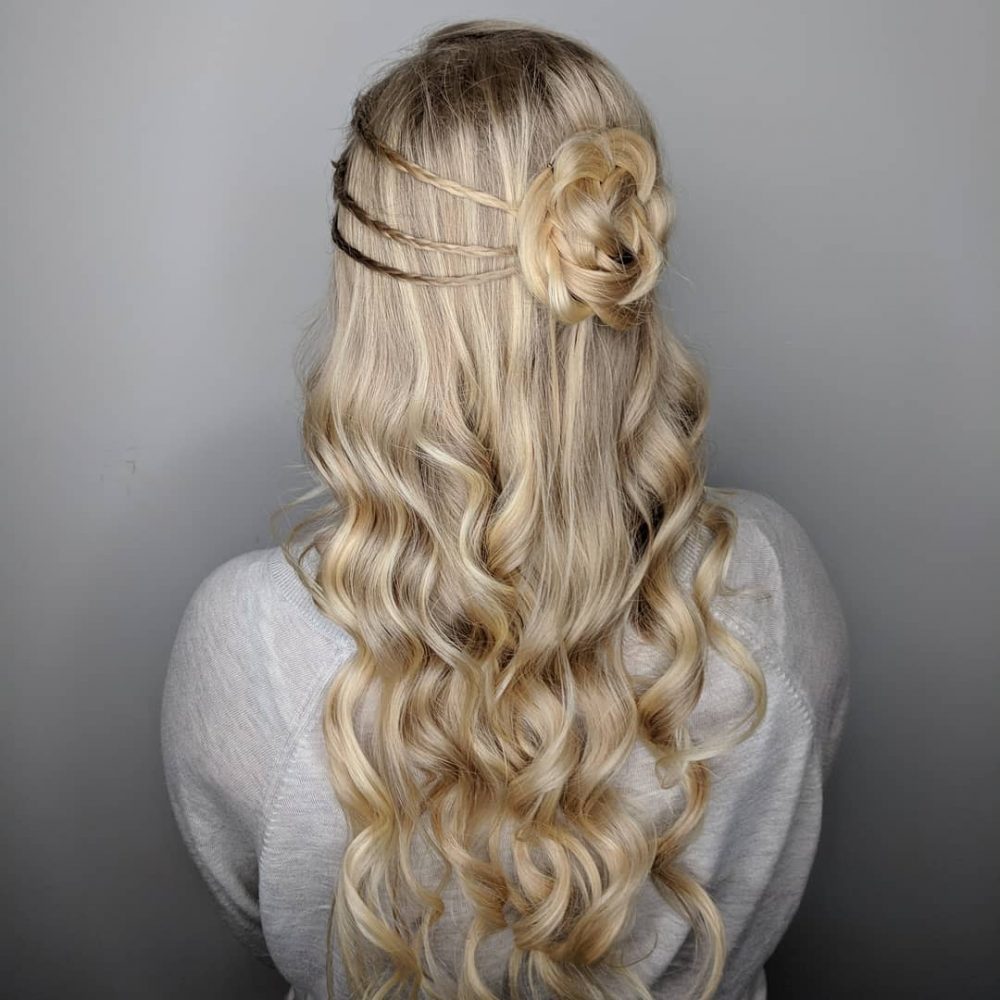 Other Articles