Hot weather, last-minute jogging, friend shopping, impromptu swims. There are so many wonderful situations that can make your mascara run without you even asking. Unfortunately, it is a hard law of makeup that does not last forever! However, far from being a fatality, there are a few tricks to keep your mascara from running in the middle of the day after hours of applying makeup in front of the mirror.
You've already glanced for a thousand and one ways to keep your foundation, eyeshadow, or lipstick in place. However, finding tips for making your mascara stay put was futile. Fortunately, we can assist you.
Follow the Tips:
The mascara must remain true to you all day long without ever running, an essential beauty ritual to finish makeup, underline and intensify a look; then follow these recommendations!
Avoid overly greasy creams.
You could be wearing the best mascara in the world, but you should be aware that it may run depending on your skin type. But why is that? Simply because the eyelid produces sebum naturally. So, especially in the summer, there's no need to add oil for any reason! In the summer, use light creams and, if possible, a serum. The same is true for eye contour cream!
Apply a light layer of translucent powder to the eyelids and lashes.
You probably hadn't considered this tip, but it's just waiting to be tried. You can use the same translucent powder on your skin as a fixing and mattifying base on your lashes and eyelids. Here are the steps you can follow:
While closing your eyes, apply translucent powder to your lashes and lids with a small eye brush. Apply the powder sparingly! To avoid clumping and smudging, take your mascara and lightly wipe the brush with a tissue to remove excess product.
Apply mascara to lashes, beginning at the bottom and working your way up.
The powder once more: wait a few minutes for your mascara to dry before lightly powdering your lashes and eyelids with your eyes closed.
Re-coat: Re-dry the tip of your mascara and re-coat it on your lashes for more intensity. Allow your mascara to dry before proceeding with your beauty routine!
Make use of waterproof mascara.
Suppose the editors advise you to test several mascaras before settling on one that fits you best and runs the least amount. In that case, they also have a radical solution: use waterproof mascara! Waterproof mascara is designed to last in the water and should be your best friend. It will not be affected by heat and humidity in both summer and winter.
Apply a setting mascara and a setting mist.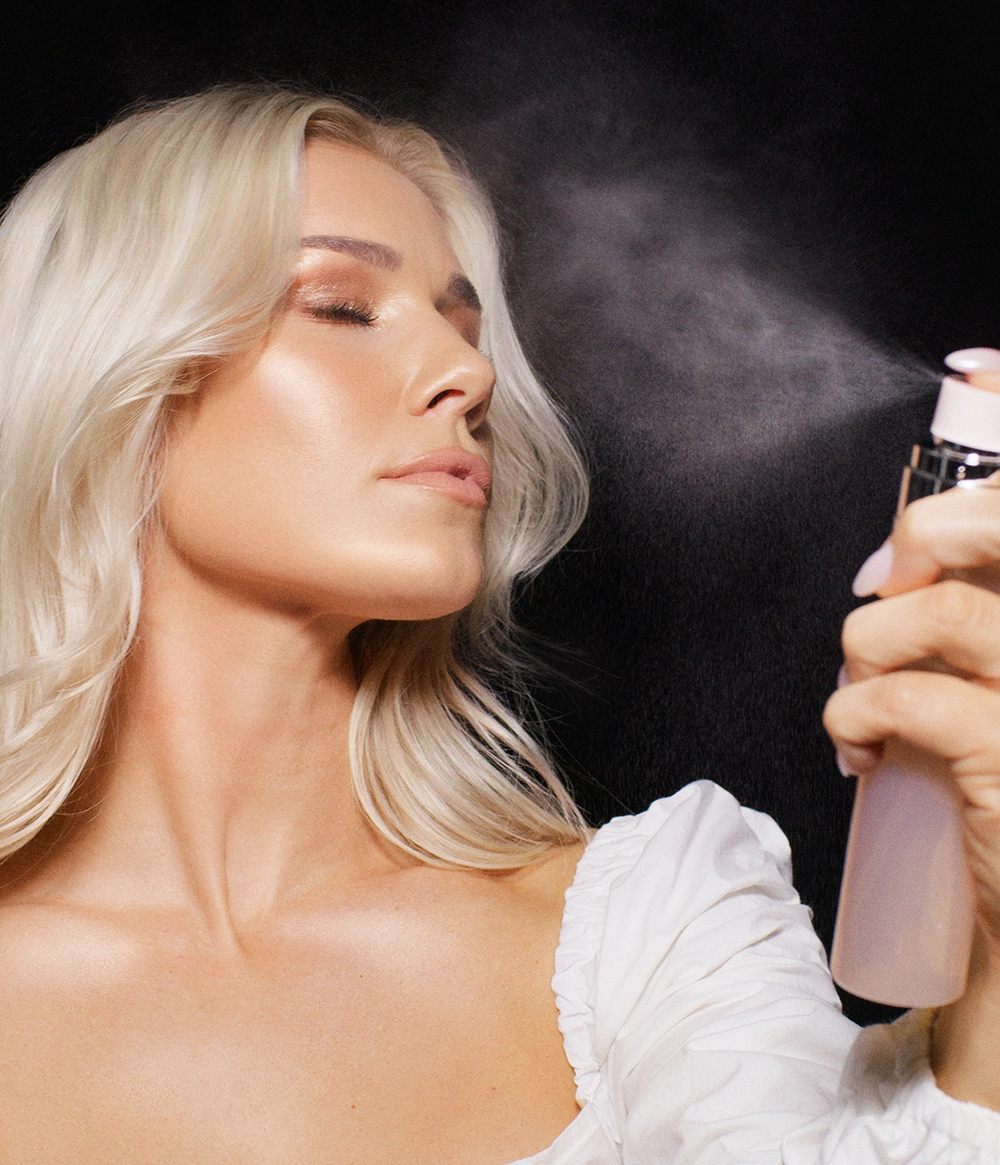 If you've finally found the mascara you need, consider finishing your look with a setting mist all over your face. This will keep your makeup in place throughout the day. You can also use transparent mascara to cover your black, blue, or brown mascara.
It's now up to you!