Wrist is a popular place to get your wrist tattoo inked as it is a visible area and people will get to see your tattoo design properly.Being small place, it is not possible to get a big tattoo inked on the wrist but one can go for small tattoo design that carries rich meaning. You can get the wrist tattoo inked on the right or the left wrist or both depending upon your preferences.
Check out few of the inspiring ideas for the wrist tattoo.
Script Tattoo Design
You can choose the script which reflects your compassion, attitude and affection. Letter Tattoo is very popular and easy tattoo design. The meaningful words and fancy fonts are highly imperative and eye catching.
Charming Stars
Star is the most admired design for tattooing on the wrist. You can get it in many designs. A simple cute and small star looks impressive. Bigger and complex designs also look very charming on the wrist.
Flower Tattoos
Flower designs are undeniably the popular choice among many people. One can pick up colorful rose or cherry blossoms and can get it inked in vibrant colors.
Feather design Tattoo
Feather is a sign of divinity and makes a huge contrast to the wrist. The design works as a reminder of divinity to the wearer.
Music Theme Tattoo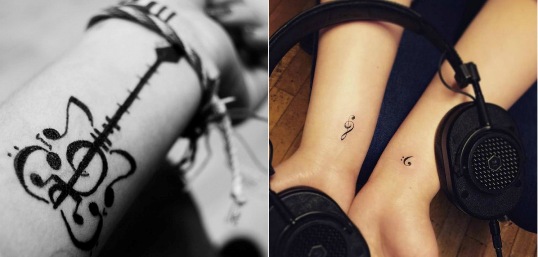 This is the favorite choice for many people as they represent the inner song of the soul. For music lovers, wrist is an ideal place to depict all your passion for music.
Butt6erfly Tattoo
Butterfly is an all-time hit and looks so beautiful on the wrist. The butterfly wrist tattoo looks simple, elegant yet it has lots of meaning in it.
Wrist Tattoos are simple with lots of meaning in it
Wrist Tattoos are very unique and they are quite simple but they have lots of meaning attached to them. They are the simplest ones which can be drawn and are less painful than getting tattooed on other parts of the body.
Other Articles