Hailey Rhode Baldwin, better known as Hailey Bieber, is an American model and TV personality. Her marriage to Justin Bieber has made them famous. After parting in 2015, they reconciled in 2018 and announced their engagement and marriage. The model has almost 20 tattoos. She loves little tattoos from prominent artists, but her spouse prefers larger, more elaborate, and more noticeable pieces. JonBoy, a celebrity favorite, does most of her tattoos, although she's seen Dr. Woo more often lately. Here is a guide to all Hailey Bieber Tattoos.
1. "VI-X-XC"
Roman numeral tattoos are popular because they look clean and traditional and allow you to wear your chosen number or date. On June 10, 1990, Bieber's parents married. Her first tattoo.
2. Chevron Tattoos
Finger tattoos don't get much more delicate than the two chevrons on Bieber's right pinky. This performance by JonBoy took place in April 2017 at the Revolve Festival.
3. Gun
Even die-hard admirers of the model may be unaware of this one. Bieber has a little pistol tattoo on the palm of her left middle finger. Why? She couldn't even tell you. The caption for this photo on Instagram says, "Tbh, I'm not sure why I have this tattoo… just another story to tell, lol." That's all there is to it." Rihanna has a similar one.
4. Seek
Fine-line symbols and small script phrases appear to be two of Bieber's preferred ink types, and the "seek" tattoo on the back of her neck confirms this. The vertical positioning gives it an exceedingly basic sense, even though the word is likely important to the model. The popular Hillsong Church, where Bieber and her husband are committed members, is mentioned in JonBoy's post.
5. 1996
Bieber had "1996," the year she was born, tattooed on her hip in 2018. It's difficult to tell in photos, but she wore it for a Calvin Klein commercial.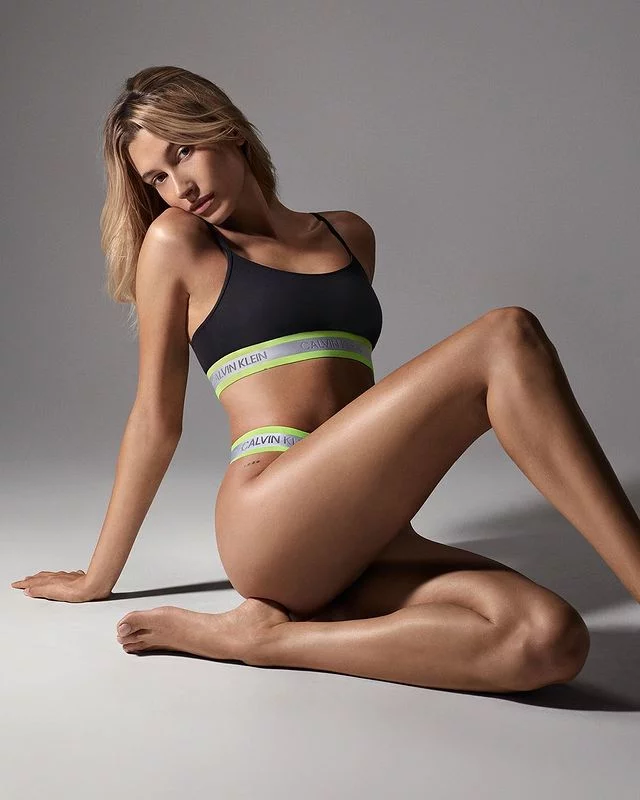 6. Broken Heart Tattoo
In 2015, the models and BFFs received matching broken heart tattoos resembling the two halves of a best friend necklace. Jenner went with white ink, while Bieber went with crimson.
7. "K" and "3:30"
While some individuals hesitate to get hand tattoos, Bieber goes all in. She had JonBoy tattoo the letter "K" on her left hand and "3:30" on her right hand on August 24, 2016. While the significance of the "K" is unknown, JonBoy's Instagram post implies that "3:30" is a reference to the bible text John 3:30.
8. Heart on collarbone
Some individuals wear their emotions on their sleeves, but in 2018, Bieber opted to wear this little piece (which she refers to as her "favorite lil tatt") on her collarbone. JonBoy's latest fine-line masterpiece strikes the right blend of delicate and sweet.
9. Star Tattoo on Her Right Pointer Finger
Stars, like hearts, arrows, and infinity signs, are popular tattoo symbols – and judging by Bieber's little finger tattoos, it's easy to understand why. This little star is adorable, yet she is also basic and understated.
10. Unseen
"UNSEEN" seems appropriate, given the tattoo's almost-invisible placement on her back. In another JonBoy design, Bieber put the phrase to her spine in 2016.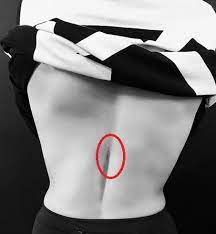 11. B
Although Bieber has been a longstanding client of JonBoy, she is no new to Dr. Woo, another prominent celebrity tattoo artist. He's inked the likes of Zoe Kravitz, Drake, and Miley Cyrus and is noted for his exquisite fine-line designs, such as this beautiful hand tattoo. It's accented with Bieber's previous chevron motifs and a little cursive "B."
12. G
Sometimes the simplest tattoos carry the most significance, and Bieber's lowercase cursive "g" tattoo is no exception. The letter is dedicated to Georgia, the daughter of pastor Chad Veach, who was diagnosed with lissencephaly, a rare brain disease. Ashley Benson and Justin Bieber got identical tattoos to honor Georgia. It's the same tattoo as Selena Gomez, which stirred up a lot of controversy.
13. "Minas Gerais"
While we don't know why Bieber got the "Minas Gerais" tattoo, we do know that it's the name of a state in Brazil. In 2015, JonBoy tattooed the script phrases on her outer left ankle.
14. "Gente"
Bieber has had matching tattoos before, including small hearts with Kendall Jenner. In May 2016, she did something similar with close friend and fellow model Mari Fonseca, commissioning JonBoy to tattoo the word "gente" on their bodies. Bieber picked her left hip for implantation, while Fonseca chose the left side of her back.
15. Cross
In 2018, Bieber got a little cross tattooed on her neck as a testament to her beliefs. She enlisted JonBoy's fine-line work, as usual, to add the piece to her collection.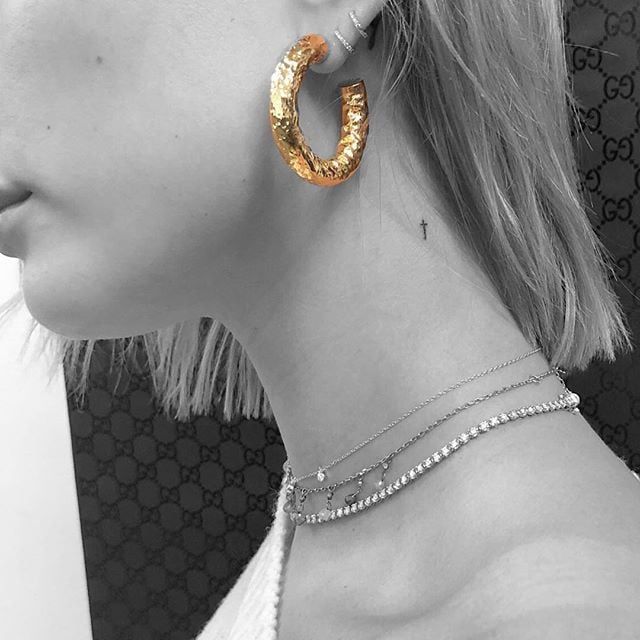 16. Pray
Things went a little differently for Bieber's second tattoo collaboration with Kendall Jenner. This time, Jenner created the ink (which was then performed by JonBoy), deciding to break the four-letter word "PRAY" into two halves. The word comes together when Bieber places her hands in a praying position, with "PR" on her left hand and "AY" on her right.
17. Diamond
Bieber returned to JonBoy's Times Square studio in February 2019 to add a little diamond to her tattoo collection. The ink is neatly hidden between her right ear and hairline, making it easy to hide or flaunt depending on her hairdo.
18. "New York"
Bieber went to Dr. Woo on an unknown date to have the words "New York" in a beautiful script font added beneath her diamond neck tattoo. The famous tattooist posted a flashback photo of the mark on Instagram but didn't say when he gave it to her.
19. "Coeur d'Alene"
Looking through Bieber's Instagram, you'll notice she likes low-back attire. You'll also note that the exposing cut frames a tattoo of "coeur d'alene." A quick Google search could make you believe the artwork is for a community in Idaho, but it has a more personal significance. "Coeur" means "heart" in French, while "Alene" is Bieber's sister Alaia's middle name.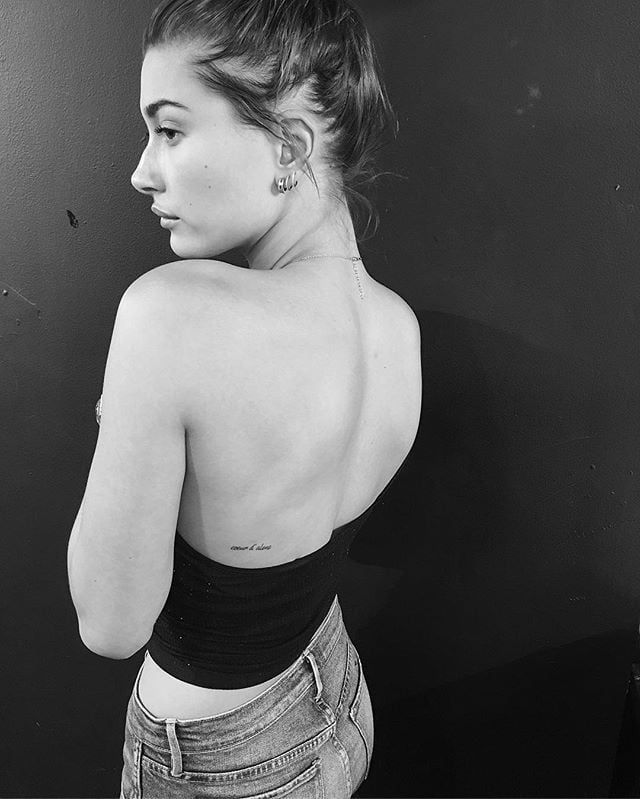 20. "Baldwin"
With this "Baldwin" tattoo – a matching design with cousin Ireland Baldwin — it's all in the family. It's the ideal homage to their family name, inked in small cursive characters on their middle fingers.
21. "Lover"
Bieber matched her cross tattoo with another one somewhat lower on her neck around a year and a half after receiving it. Returning to Dr. Woo, the tattoo says "lover" in beautiful delicate handwriting.
22. "J" "Beleza"
Bieber visited renowned tattoo artist Mr. K in October 2020 to get two new tattoos. One is a cursive "J" for her husband, Justin Bieber, on her ring finger, and the other is the word "beleza" in script on the side of her neck, which means "beauty" in Portuguese.
23. Peach
Hailey and Justin Bieber got identical peach tattoos near the end of March 2021 to celebrate Justin's track "Peaches." Dr. Woo, a prominent tattoo artist, did both tattoos. While Justin got ink on his neck, Hailey got it on her inner arm.