1. Hulk and Hulk
Prepare to buy a lot of green body paint for this one. Although She-Hulk and Hulk are cousins rather than a couple, it's still a fun look that will be popular this year.
2. Flynn Rider and Rapunzel
Is there a simple and cheap way to get Rapunzel's hair as long as Rapunzel's in Tangled? Make use of yarn.
3. Dr. Facilier and Tiana
Prince Naveen is cool, but this The Princess and the Frog couple look combines two favorites: Disney princesses and Disney villains. The ideal Halloween pairing.
4. Billy and Winifred
Wini is generally seen in a group Hocus Pocus outfit with her sisters Sarah and Mary, but you can make it a couples look by resurrecting her former boyfriend Billy from the grave.
5. Mad Hatter and Alice
When it comes to putting up a pair inspired by the novel Alice in Wonderland, it has so many characters with fantastic outfits. If you want to avoid being reminded of your identity all night, go with two of the most well-known: the Mad Hatter and Alice herself. This look can also work for the kids.
6. Bugs in A Bug's Life
Make a Disney movie into a fashion show. This rendition of the insects in A Bug's Life demonstrates that your look doesn't have to be a literal reproduction of the characters in the film and may instead serve as inspiration.
7. Spider-Man and Black Cat
Are Spider-Man and Mary Jane too stereotypical for you? Instead, dress up as Felicia Hardy, aka Black Cat. This catsuit outfit is far more entertaining.
8. Jack and Sally Skellington
It's time to break out the Halloween makeup and body paint because this couple's costume concept from The Nightmare Before Christmas would only be complete with it.
9. Buzz Lightyear and Jessie
Buzz ends up with Jessie, so if you want a romantic lover costume, go with this Toy Story design.
10. Star-Lord and Gamora
Love Guardians of the Galaxy? Most importantly, do you have green body paint? Those who replied "yes" to both questions will adore this Disney couple's costume.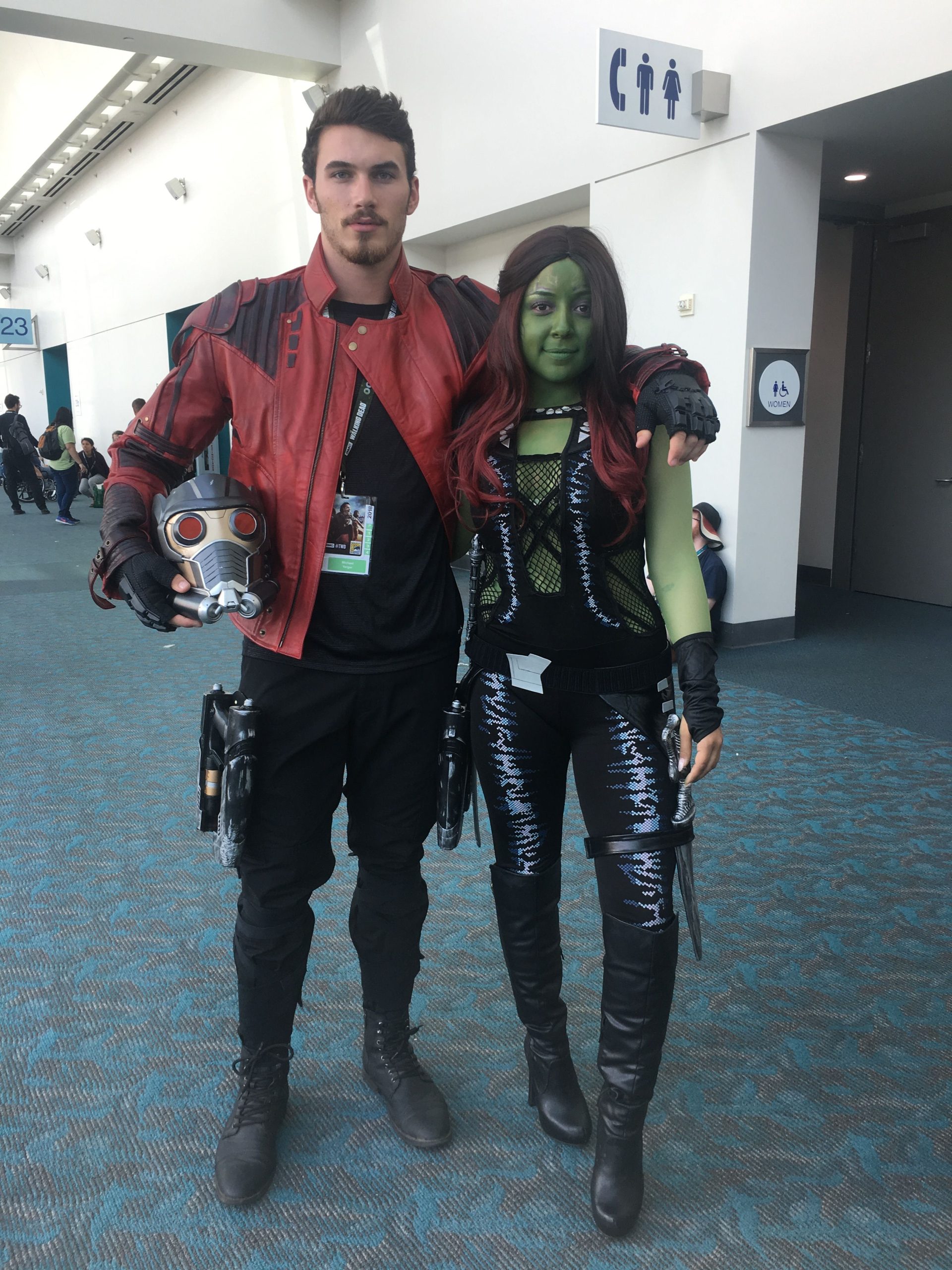 11. Pirates of the Caribbean
A pirate is nothing without a pirate's headgear and enough black eyeliner. The accessories, such as the flouncy white top, corset, and leather boots, are optional.
12. Prince Eric and Ariel
To put together a realistic Little Mermaid-themed couple costume, you'll need a purple top, green skirt, some long red hair, a formal white jacket, and a few accessories such as tassels and seashells.
13. Carl and Ellie
When you think of Up, you generally think of Russell the Boy Scout and an adult Carl, but Ellie and Carl from the opening montage make an excellent pair costume.
14. Woody and Jessie
A Jessie the Cowgirl costume is instantly identifiable, but it's much better when paired with her pal Woody. You only need some cow print, a cowboy hat, and chaps to complete your look.
15. Mickey and Minnie
This one should be apparent! You don't have to go full mascot and don a gigantic mouse helmet, but those mouse ears from your last vacation to the Magic Kingdom are still lying somewhere.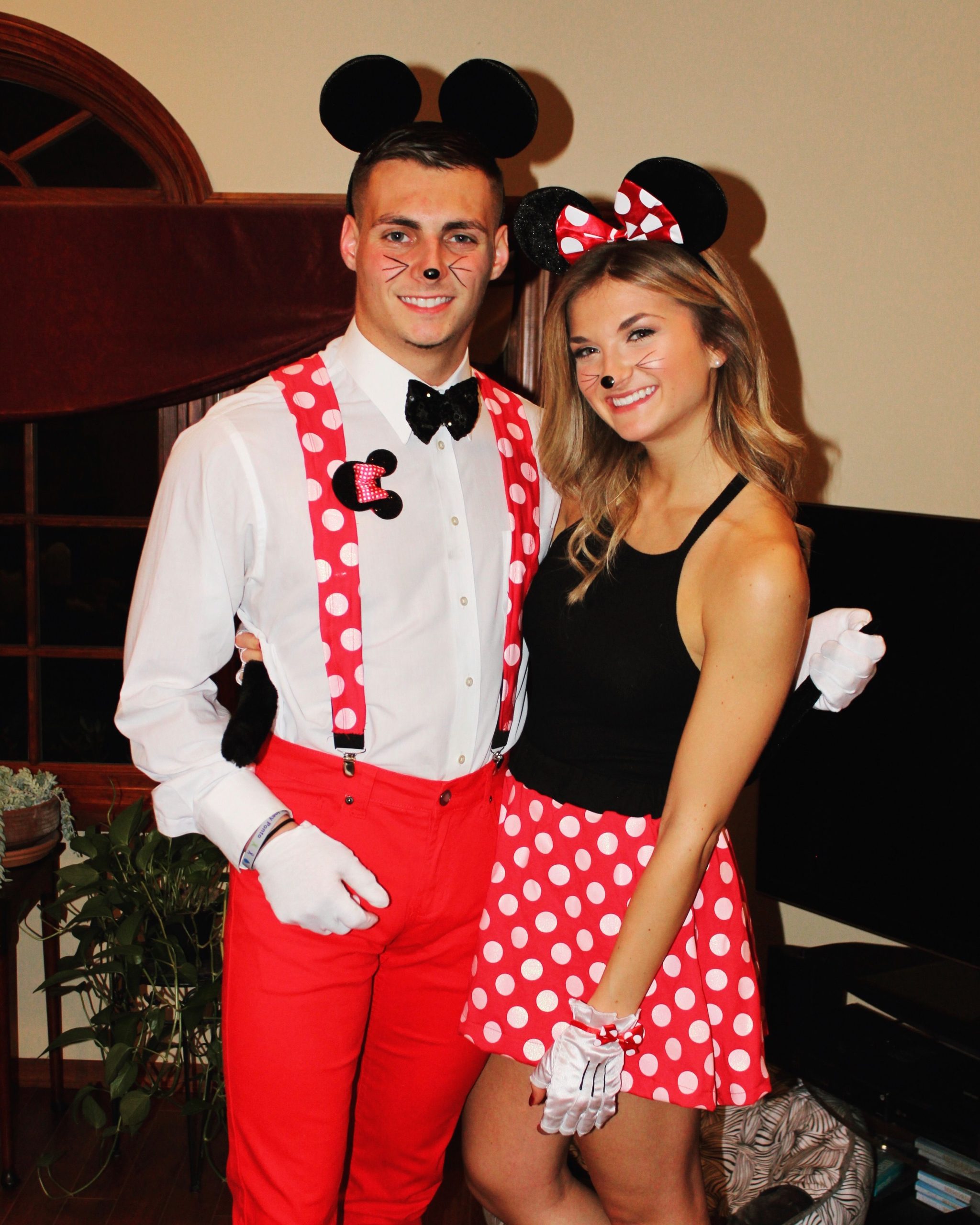 16. Lily and Frank
This is something you and your partner could easily pull off. You should wear high-waisted jeans, a scarf, and a blouse with rolled sleeves, while he should wear a cap and suspenders. You likely already have everything you need for this look.
17. Nala and Simba
Carole Baskin (yes, you remember her!) chose a Lion King-inspired routine for her Dancing with the Stars performance. These cuddly lion costumes for Simba and Nala will keep you and your lover toasty all night. Afterall these are just big cats.
18. Peter Pan and Wendy
You could not go wrong with this Disney look.
19. Kim Possible
If you were a Kim Possible fan as a kid (guilty), this is a fantastic and imaginative look.
20. Mr. Incredible and Elastigirl
Jessica Alba shared this adorable throwback of a family friendly Halloween costume inspired by The Incredibles, which is the ideal couple's outfit whether you have a child or not.
21. The Queen of Hearts and the White Queen
Snooki and JWoww dressed up as Alice in Wonderland queens in 2013, and I would wear either of these outfits today.
22. Cinderella
Make your child's princess fantasies come true with this look! Cinderella is a well-known costume idea that everyone will like.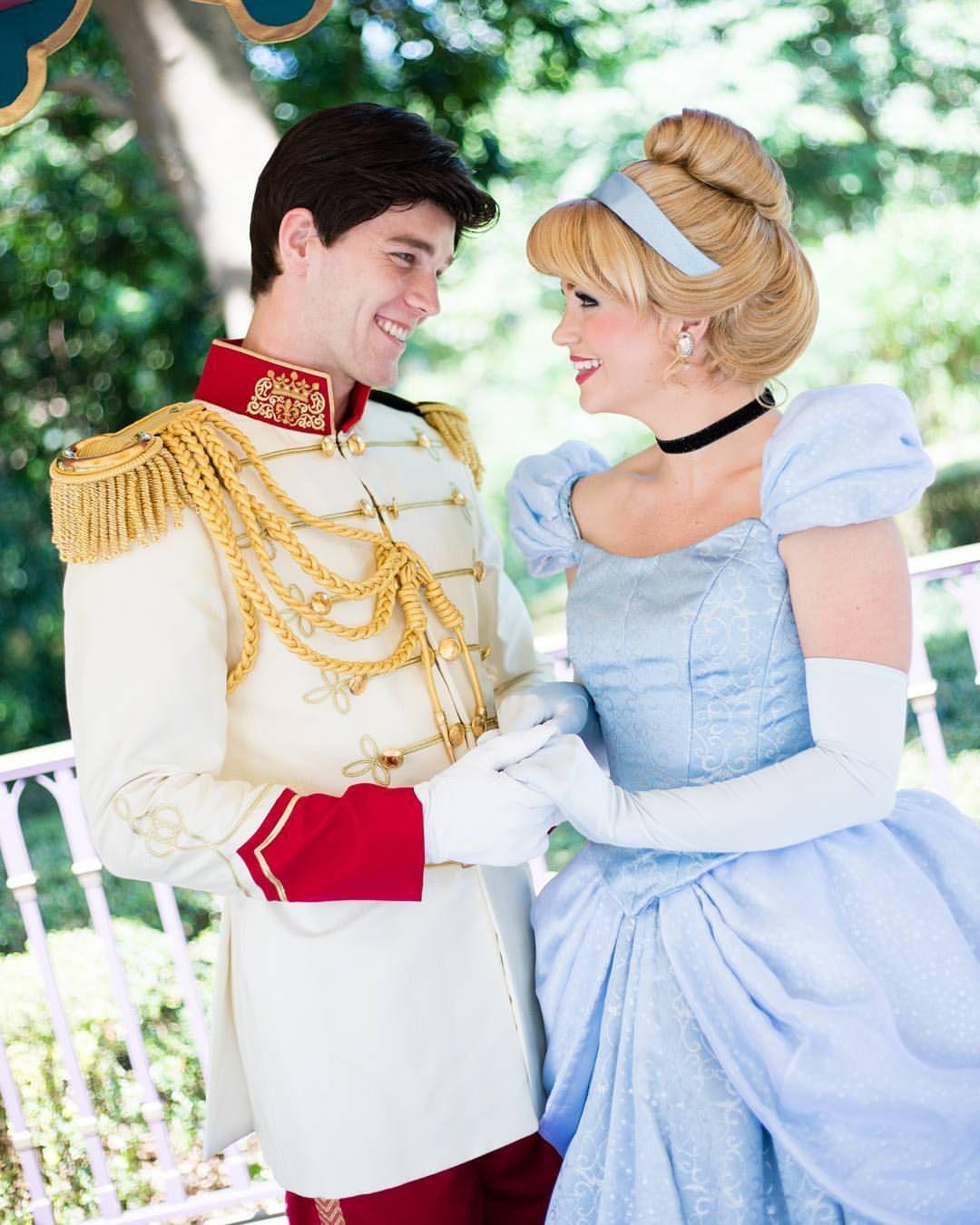 23. Ursula Sea Witch Makeup
Add this giant Little Mermaid character to your witch outfits with purple, blue, and silver accents and solid red lipstick.
24. Maleficent
Maleficent's cheekbones, on the other hand! You'll need all of your contour kits for this look and the ability to contour so you can sculpt some chiseled features befitting the evil witch.
25. The Snow White
Her story is old, as is her idea for Halloween makeup for kids. It's another in the category of simple Halloween makeup looks. Rosy cheeks and ruby lips would be an excellent technique to achieve the desired effect. That's all there is to make. Isn't it simple?
26. From Monsters, Inc. comes Boo.
Here's another of the prettiest and simplest Halloween makeup ideas for kids. You won't have to do much because Boo is a human youngster in the Monsters Inc. universe. Apply blush to look at flushed cheeks.
Other Articles