Here we have a few AI generated hairstyles for 2024. Artificial Intelligence is taking over the world. There are so many instances that caught the eye of social media and media in general where AI predicted the near future and it turned out to be true. The fashion industry is also not safe from the impact of AI, it has become a vital part of generating new style. Today we have some ai generated hairstyles for 2024 . It's a subtle prediction by AI about which hairstyle and trend is going to bloom in the coming year. Let's find out.
Semi Curled Long Ponytail
Ponytails are always in trend, specially as long as we have Ariana Grande and Kim Kardashian who like to frequently bring in the ponytail trend. This AI generated image shows a ponytail with some layers. The shorter layers are curled beautifully while the long one are not.
S Wave Beach Look
This AI generated image gives a beautiful hairstyle for beach day. S wave hair that is parted from the side and is half clipped. Gorgeous.
Long knotted Fishtail Braid
This is a beautiful AI generated hairstyles for 2024 where the fishtail braid is tied into a blob at the top. It looks very impromptu which is intentional at the same time.
Braided Scalp Ponytail
This one is the most futuristic hairstyle that you will come across. The entire scalp is braided into multiple little braids and they all merge into a little ponytail. Very creative.
Side Braid Chunk Bun
This bun looks extremely elegant. There is a delicate little braid coming from the side and that merges into this beautiful bun.
Double Stacked Bun
This bun is double stacked which means it is double fun and double elegance. Both these buns are smooth and one is swirled up.
Braided Side Bun
This beautiful AI generated hairstyles for 2024 is a beautiful braided bun. The fun part is the fact that this bun isn't in the center but it's in the side.
AI Generated Hairstyles for 2024 Feathered Bangs
Considering how popular bangs are getting these days, this predictions seems the most possible. Specially feather bangs can get back into the 2024 trend.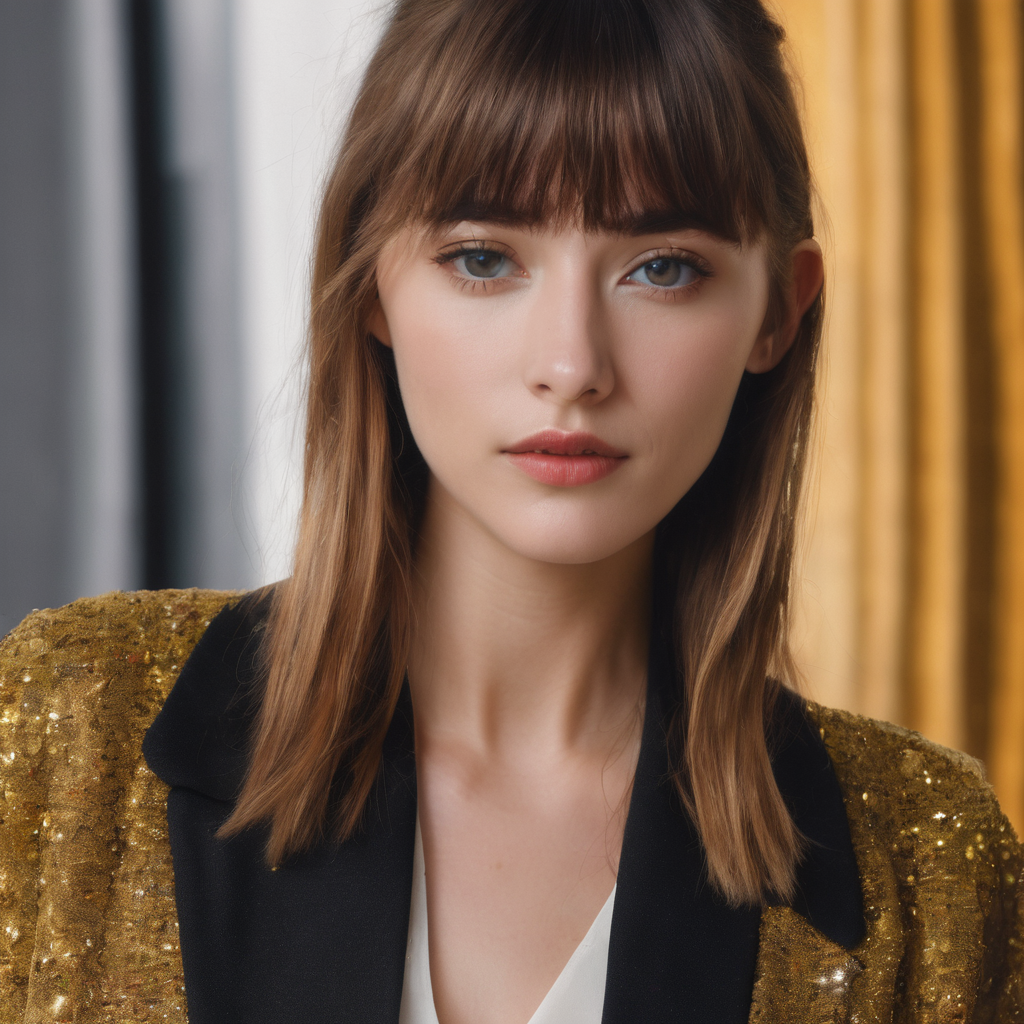 Braided Curls Half Up Half Down hairdo
This hairstyle remind me of Viking hairstyles for some reason. It's bold it's beautiful and also a little edgy. The entire scalp portion is braided with half up half down hairstyle.
Wavy Bixie AI generated hairstyles for 2024
This hairstyle looks very fun and I feel if it starts trending in 2024, it might get very popular among the cheerleaders. Considering its fun appearance.
Bright Cornrow
Cornrows are naturally very fun and powerful hairstyles. AI predicts that colored cornrows might get back in fashion.
Double Stacked Cornrow Buns
This cornrow bun is double stacked. One rests on the top of the head while other is near the nape of the neck.
Infinity Braid
I'm calling it the infinity braid because it is a combination of multiple different braids. It has a crown braid and four other braids.
Multiple Twisted Braids
Multiple twisted braids is exactly what the name suggests. This is a braid that is a combination of twisted braids all around the scalp.
Cornrow Ponytail
Here we have cornrow ponytail. You can absolutely feel free to add some fun colors and beads in it.
Curly Dual Colored Bob
Make it bob but also keep it fun. This bob cut has bright colors which makes it look cool and suitable for 2024.
Other Articles