We've got you covered if you're thinking about changing your look but need help figuring out what to do because you lack inspiration. We've compiled a list of the top 23 hairstyles and short haircuts for your brunette-colored hair this year and some expert advice on how to pull them off.
The brunette short hairstyle is one of the upcoming 2023 trends. The need to "cut short" grows stronger as the new year approaches. The best part is that a short haircut on your brown hair looks good at any age, and there are options for almost every face type and woman.
1. MODIFY THE SIDE PARTING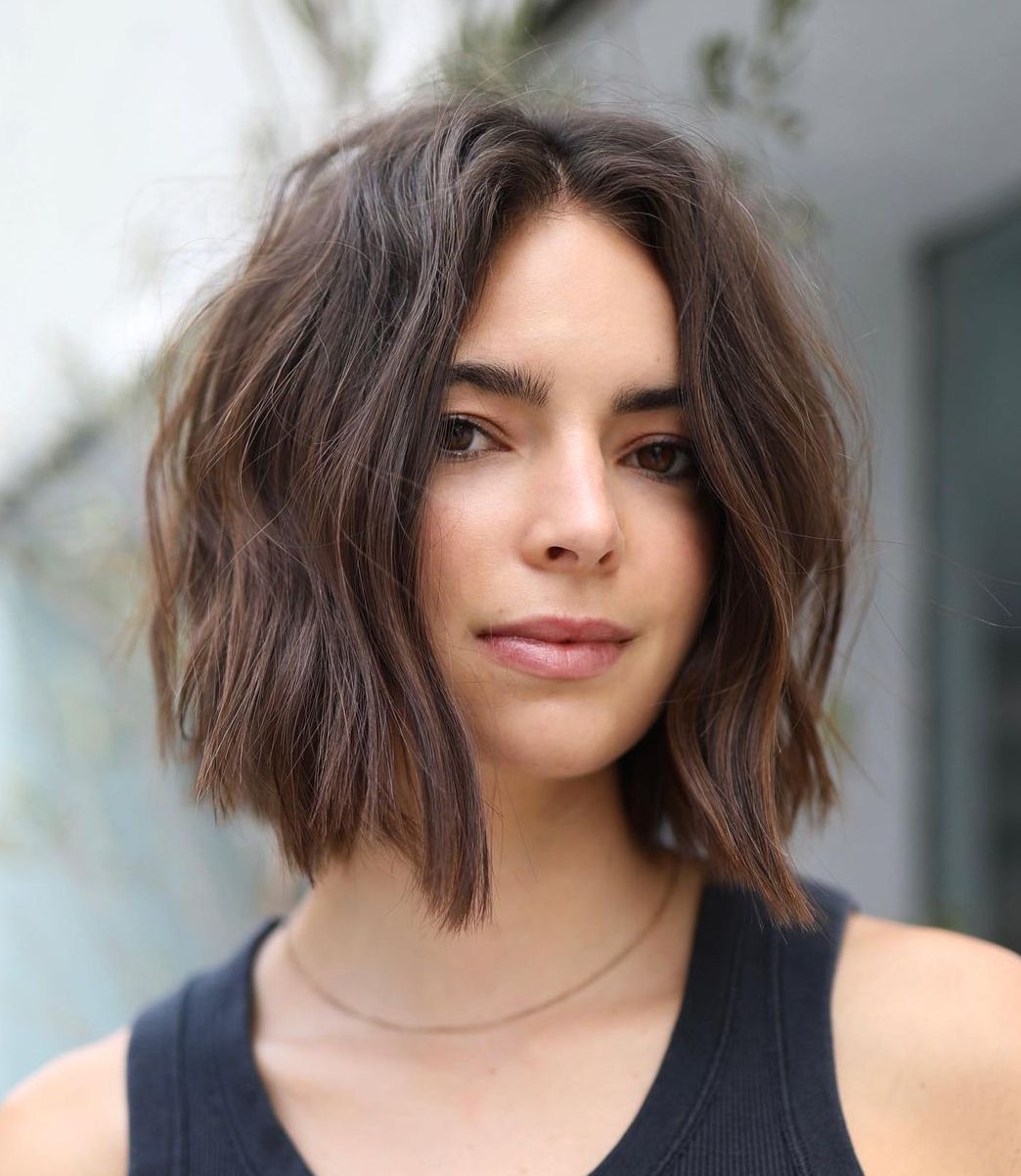 Although it may appear obvious, we often must be aware of how much we can change by changing the parting. It conveys modernity in the centre, sensuality on the side, and a masculine touch towards the back. And by creating it on the brow arch, we can make the look more youthful.
2. COLLECTED BACK
Braids made an appearance last summer and appeared to be here to stay. They're more than just popular with medium and long hair. Braids in side or back half updos work well with brunette short haircuts. They are simple to make and add a chic and romantic touch to any outfit!
3. ADORNED WITH ACCESSORIES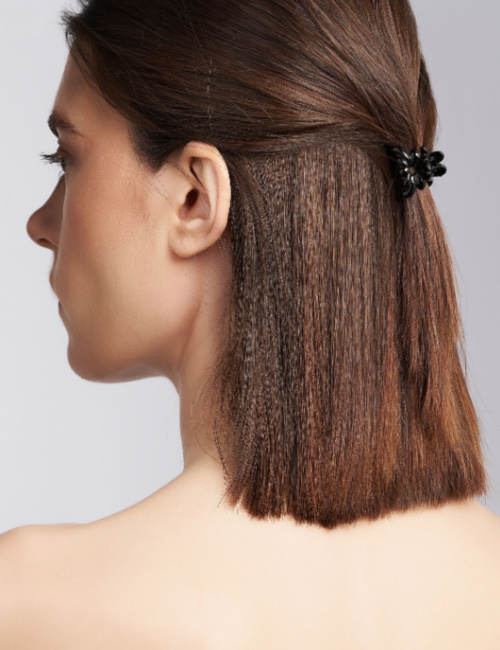 Hairpins, headbands, and clips aren't just for big hair. Accessories are worn for reasons other than their utility; they are ideal for hair decoration. Two viable options are a side-swept fringe or half up in a half updo.
4. BOBBY PINS ON THE SIDE SWEPT BACK
This year, it appears that no cut will dethrone the evergreen bob. It is a versatile cut that is flattering on all types of faces. If you have an oval face, try a side part, one side tucked behind the ear or pulled back with bobby pins or a braid. It will soften your features as well as add style.
5. DOUBLE BUN
If you have an afro or very curly hair, an excellent layered cut will allow your curls to shine in all their glory. Doing such fun and revitalising hairstyles is simple because you only need to gather your hair in one (or two) ponytails to allow the curls to do their job and look like this.
6. ROOT BRAIDS HALF UP-DO
When you're letting your hair grow out, a root braid can make it look longer and brighten your day. The result is romantic and suitable for both day and night looks.
7. BABYBANG BANGS ON AN ITALIAN BOB
The Italian bob with bangs has a lot of personalities and a French touch. It flatters round faces and is typically worn at jaw length. The ends turned in are one of the most sophisticated ways to style it.
8. BOWL CUT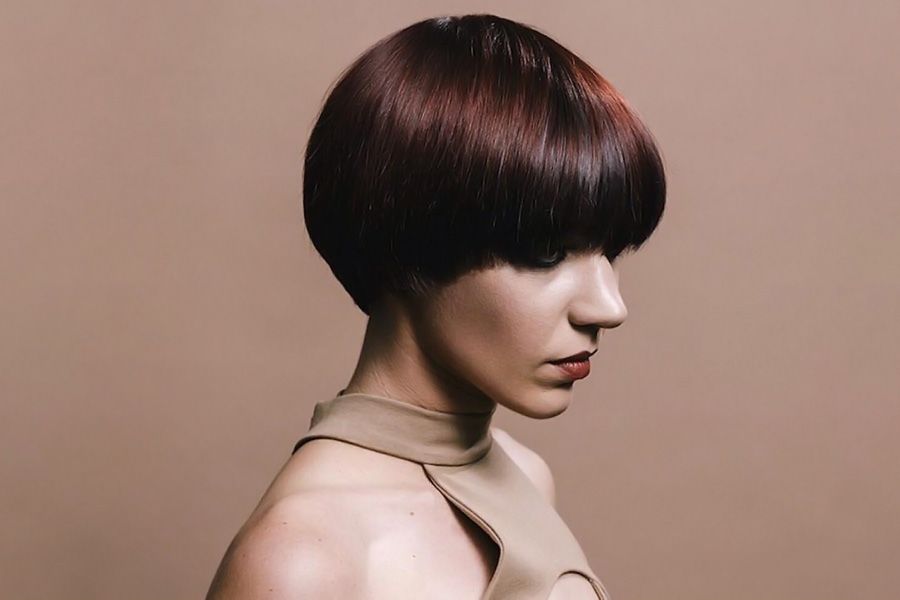 This haircut has a long history, is of mediaeval origin, and is ideal for achieving a trendy and glamorous look. It is ideal for people with straight hair because it adds a lot of volumes.
9. PIXIE WEARING XXL TOUPEE OR SPIKY
This hairstyle is ideal for lengthening the face and adding volume. So, if you want to achieve this effect and are brave, don't hesitate. To keep the bangs in place, backcomb them and spray them with hairspray. You can also substitute the toupee style with spiky as shown in the above image to get a cool look.
10. CURLS
Short hair looks great, with both straight and curly or wavy hair. This shaggy bob is an obvious example. Change the texture of your skin to achieve different results and looks. Styling products will assist you in highlighting or creating curls or waves. They can also assist you in concealing them if that's what you're looking for.
11. MULLET
With a modern cut like the mullet, you can experiment with different details to look different daily. To achieve the new punk look, emphasise the volume at the crown and backcomb the sides. Toss the top layers, backcomb the sides, or use clips on the sides.
12. MICRO-BOB WITH BANGS
Alexandra Pereira has just previewed one of the 20202 trends: the micro bob with bangs. The influencer added a fringe to her usual bob, revitalising and updating her look. A tremendous little chance that we'll see a lot of it in the coming months.
13. MESSY STYLE
Play with textures to change your hairstyle without changing your haircut. The tousled effect is not only fashionable but also revitalises the hair and gives the illusion of greater density if you have fine or thin hair.
14. WET EFFECT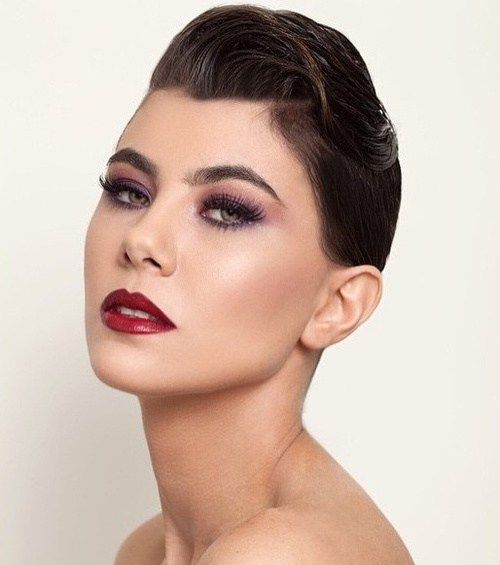 A wet look can transform any look.
This year, we'll see it in its most sophisticated form, wildly when styled to one side, as well as in a more casual, as if we were just out of the shower version. The wet look complements the pixie (as seen on Charlize Theron) and the micro bob. It's a quick way to update your look without devoting too much time to styling.
15. GARÇON
The garçon style is similar to the boys' haircut but much more feminine. This year, it has been updated with short bangs and some asymmetry—an excellent style for a drastic change in appearance.
16. BOYISH WAVE WITH BANGS
The boyish haircut falls between the pixie and the garçon and can be wavy or straight. It's also extremely comfortable because it stands alone and looks great on all hair types, from straight to curly. The fringe adds a fashionable touch!
17. PIXIE WITH LONG BANGS
This style has a longer top part than the rest of the hair, allowing for various styling options. You will not be bored. Style it with bangs to one side, tousled (like Cristina Pardo), or slicked back to create a toupee for an edgy look. Which one do you prefer?
18. BIXIE
The bixie, a short haircut with a powerful rejuvenating effect, falls halfway between the bob and the pixie. It has the advantage of its bigger brothers: it can be adapted to all styles, faces, and hair textures. It is shaped like a pixie and similar in length to the bob (though slightly shorter). Its advantages include being comfortable, versatile, and simple to maintain.
19. BANGS IN AND OUT
Another way to look different and avoid boredom with your hair is to show or hide your bangs. Short hair is far more versatile than it appears. We can add volume to the cut by combing it back and highlighting the face by combing it down or to the side, as actress Belén Cuesta does.
20. RAISED TOUPEE!
Take your undercut to the next level with a toupee to show off your wild, rocker side. You'll get a fun and flattering rebellious and transgressive look. This look is equally appropriate for a party as it is for making a statement at work. Do you dare to try?
21. PIXIE WITH OPEN BANGS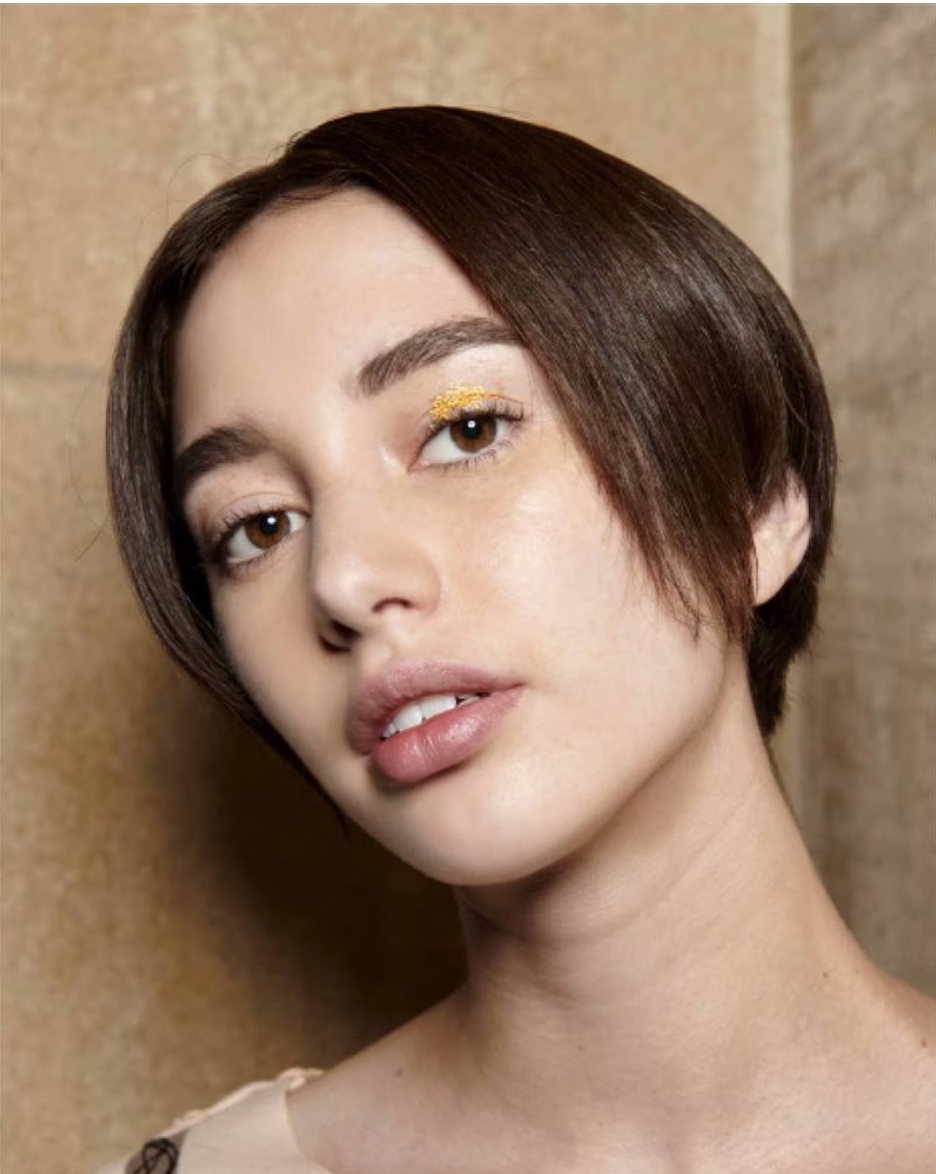 This is a pixie hairstyle with a middle part and a top part that reaches the ears. The bangs open up and frame the face in this manner. It can be worn with loose strands around the face or behind the ears.
22. PIXIE WITH CLEAR WATER WAVES
This is one of the most elegant and sophisticated hairstyles for gala evenings because it frames the features, making it one of the most flattering. It is similar to the ones worn by Hollywood actresses during the 1920s golden age.
23. SHORT PIXIE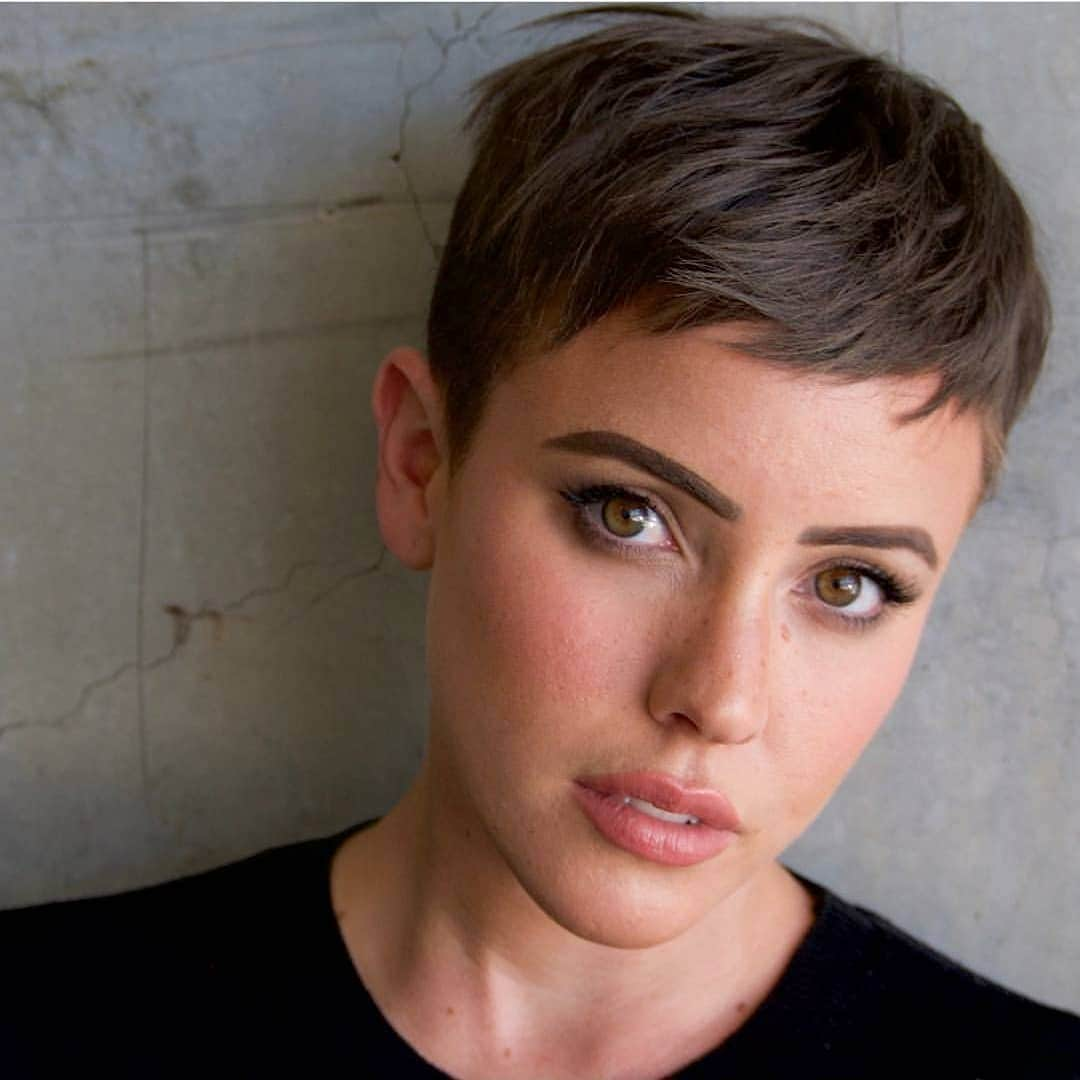 Choose a short layered pixie if you want to sweep the world with a timeless short haircut. This year's winning bet is the side-swept fringe, which frames the face and highlights the features while adding a lot of personalities.
Other Articles