Fashion fads may fluctuate, but specific wardrobe staples consistently withstand the shifting sands of time. These enduring elements lay the groundwork for an adaptable and fashionable wardrobe, enabling you to assemble a diverse array of ensembles for various events seamlessly, whether you're a fashion enthusiast or someone drawn to understated classic looks. Possessing these fundamental items in your wardrobe guarantees, you're continually equipped to compose refined and stylish outfits. Here are the indispensable timeless wardrobe basics every woman should possess:
The Little Black Dress (LBD)
The little black dress is a quintessential item that exemplifies refinement and elegance. It offers a versatile backdrop that can be adapted for various contexts depending on the event. Select a minimalist silhouette that compliments your figure, and you'll have a go-to ensemble for cocktail receptions, romantic dinners, and even semi-formal gatherings. Contemplate opting for a design that aligns with your preferences, be it a classic sheath dress, an A-line cut, or a wrap style.
Pristine White Button-Up Shirt
The white button-up shirt is an invaluable multitasker that seamlessly transitions from professional wear to relaxed chic attire. Combine it with well-tailored trousers and heels for a sophisticated business look, or don it with jeans and sneakers for a laid-back weekend outfit. Seek out a shirt with an expertly tailored fit and high-caliber fabric to ensure its crispness endures over time.
Impeccably Tailored Blazer
An impeccably tailored blazer imparts an air of sophistication to any ensemble. Worn on top of a dress, combined with a blouse and skirt duo, or even paired with jeans, the blazer instantaneously enhances your appearance. Opt for an adaptable color like black, navy, or gray. Pay heed to the fit of well-aligned shoulders, a contoured waistline, and an appropriate sleeve length substantially impacts the overall aesthetic.
Iconic Trench Coat
An iconic trench coat is the consummate outerwear item that perpetually remains in vogue. The enduring design and practicality make it ideal for drizzly days and cooler evenings. Choose a neutral shade such as beige, khaki, or navy blue, and pay attention to specifics like a belted waistline and water-repellent fabric.
Ideally Fitted Jeans
Jeans are a mainstay in most wardrobes, making it essential to find the perfect fit. Invest in a pair of jeans that complement your physique and provide comfort. A versatile medium wash with minimal distressing is optimal, as it can easily be dressed up with heeled shoes and a blouse or dressed down with sneakers and a t-shirt.
Classic Ballet Flats
When it comes to footwear, classic ballet flats are a must-have. They are comfortable and versatile, perfect for casual and slightly dressier occasions. Choose a neutral shade that complements most of your outfits.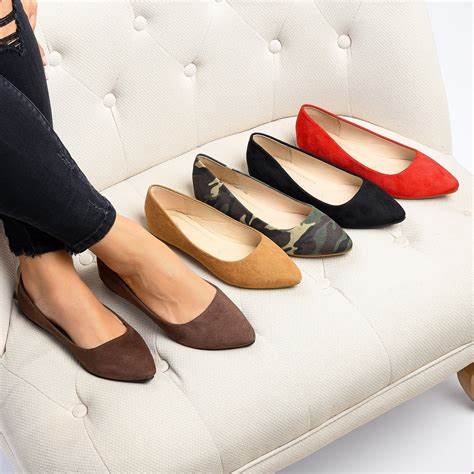 Timeless Leather Handbag
A high-quality leather handbag is a statement piece that adds on a touch of luxury to any ensemble. Opt for a functional, stylish design with enough space to carry your essentials. Neutrals like black, brown, or nude are versatile for various outfits.
Tailored Pencil Skirt
A tailored pencil skirt is versatile and can take you from the office to evening events. Choose a length of the skirt that hits just above or at your knee, and opt for a classic color like black, gray, or navy. Pair it with blouses, sweaters, or blazers to create various looks.
Striped Breton Top
The Breton stripe top, characterized by its navy and white horizontal stripes, has a timeless and effortlessly chic appeal. It can be worn with trousers, jeans, skirts, or shorts for a casual yet put-together look. This nautical-inspired piece adds a touch of French flair to your wardrobe.
Timeless Accessories
In addition to clothing, timeless accessories are crucial in completing your looks. A pair of pearl studs, a delicate gold necklace, and a classic watch are all pieces that can effortlessly enhance your outfits without overpowering them.
Elegant Eveningwear
In addition to everyday essentials, having a go-to elegant evening wear option is essential. Whether it's maxi dresses or tailored jumpsuits, having a sophisticated outfit for formal events ensures you're prepared to make a statement. Opt for classic colors like black, deep jewel tones, or neutral shades that exude timeless glamour.
Versatile Scarves
Scarves are versatile accessories that add texture, color, and warmth to your outfits. Invest in a few high-quality fabric scarves like silk, cashmere, and lightweight cotton. A well-chosen scarf can transform the simplest outfit into a stylish ensemble. Whether you drape it over your shoulders, you can also tie it around your neck or wear it as a headband.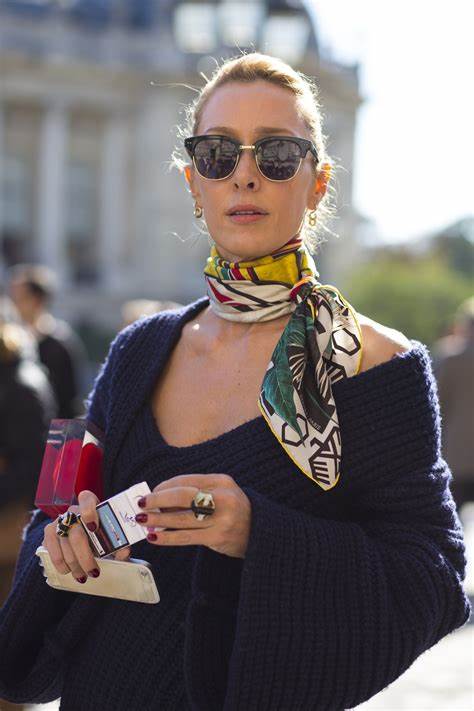 Quality Denim Jacket
A quality denim jacket is a staple that effortlessly bridges the gap between casual and chic. Choose a classic medium wash and a versatile silhouette worn over dresses, skirts or layered with your favorite tees. As denim is known for its durability, a well-maintained denim jacket can last for years while maintaining its style and comfort.
Structured Work Tote
A structured work tote is a functional accessory and a stylish statement piece. It's essential for carrying your daily essentials while maintaining a polished look. Look for a tote with clean lines, high-quality materials, and ample space to accommodate your laptop, notebooks, and other work necessities. Go for classic colors like black, brown, or navy, as they effortlessly complement your professional attire and can transition seamlessly from the office to after-work events.
Building a timeless wardrobe is about investing in a variety of pieces that can be mixed and matched to create many outfits. These essentials provide the foundation for your style, allowing you to adapt to various occasions quickly. By owning these timeless pieces, you'll be able to maintain a sense of style and elegance regardless of fleeting fashion trends. Remember, it's not about having an overflowing closet but curating a collection of pieces that truly resonate with you and stand the test of time.
Other Articles