A Kardashian-Jenner hair/makeup/anything makeover, especially one with more excellent permanence than a wig, ignites the internet. After all, tattoos last longer than anything else. The Kardashian-Jenners favor multiple tiny tattoos over one or two large ones as the little tattoo craze continues. But it's not old: New Kardashian-Jenner Tattoos still confuses admirers unless the sister reveals its meaning. With so many tattoos, it's impossible to recall which Kar-Jenner has which. So we created a brief guide to help you keep up with the Kardashian-Jenner's ink—and we'll keep updating it as their stunning body art increases. Check your knowledge about Kardashian-Jenner tattoos.
Kylie Jenner
1. 4:43
In July 2020, Kylie showed her new tattoo of Stormi's birthdate on Instagram. Stormi was born on 1st February, 2018, and the number '4:43' can be seen on the inside of her forearm in small black type.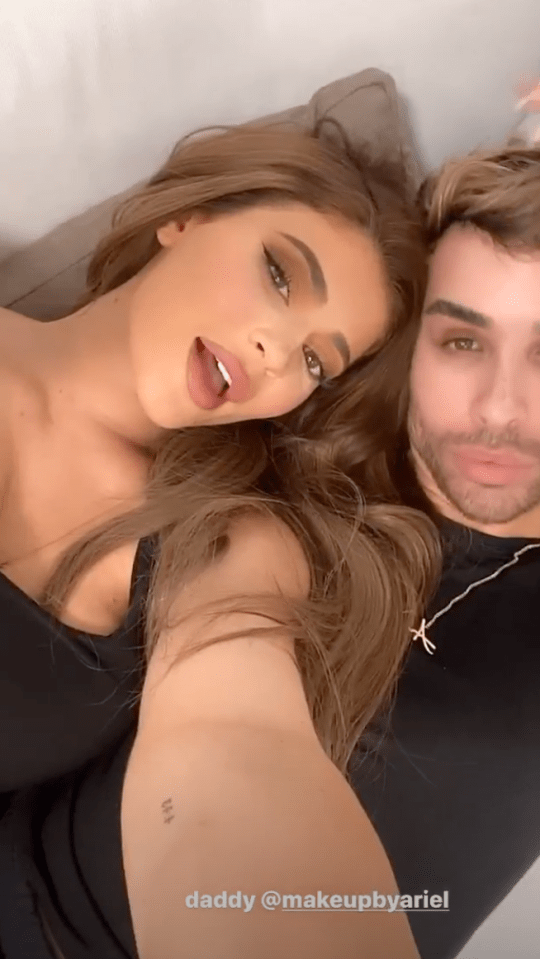 2. Stormi
In honour of their baby, Kylie and her ex boyfriend Trav got matching 'Stormi' tattoos on the backs of their arms during Travis Scott's 28th birthday party. During Kylie's birthday bash, her best friend, Anastasia Karanikolaou, received the same tattoo on her arm. JonBoy (Jonathan Valena), Kylie's go-to tattoo artist, did them all.
3. M
In 2016, Kylie and ex-BFF Jordyn Woods got identical 'M' tattoos. Unfortunately, three years later, Jordyn was accused of kissing Kylie's sister Khloe's boyfriend, Tristan Thompson.
4. La
After her relationship with Tyga ended, Kylie opted to revamp her 'T' tattoo, which she acquired in honour of her then-boyfriend. She changed the 'T' to 'LA' in recognition of her hometown in California.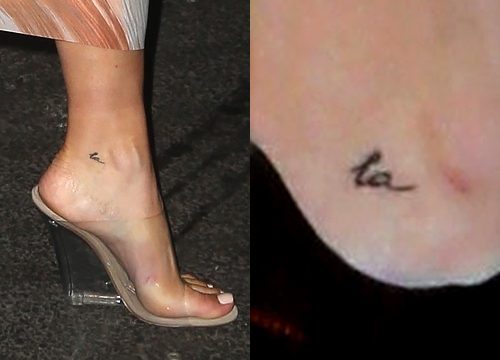 5. Butterfly
In 2017, shortly after they began dating, Kylie and her ex boyfriend Travis Scott got matching butterfly tattoos on their ankles. Scott has a special connection to the butterfly because his famous song 'Butterfly Effect' was published the same year. Scott earlier uploaded an Instagram photo of Kylie with the song's lyrics as a comment, and both Kylie and Travis continue to use butterfly emojis on social media.
6. T
Kylie notably dated rapper Tyga for three years before they divorced in 2017. During the relationship, Kylie wanted to make things permanent by getting a tattoo of her boyfriend. Jenner got a tiny cursive letter 'T' tattooed in black ink on her ankle, which can barely be seen in the shot above.
7. Mary Jo
Kylie had the precious name of her grandma, Mary Jo, tattooed in crimson ink on her inner arm in 2018. She revealed that her tattoo was written in the handwriting of her grandfather.
8. Red Heart
Kylie Jenner, who has the most tattoos of the Kardashian-Jenner sisters, debuted another on her 18th birthday – a little red heart on the back of her arm.
9. Before
Kylie placed the word 'before' in front of her sanity tattoo in 2016. The mark, which was the famous tattoo artist, Rafael Valdez, was revealed during one of her holidays with then-boyfriend Tyga and her friends, and now says 'before sanity'.
10. 'Sanity' or 'sa-na-tē\'
Kylie had the phonetic spelling of the word sanity tattooed on her hip in crimson ink by celebrity tattoo artist Bang Bang in 2016. Three years later, while on vacation in Turks & Caicos, she described the personal significance of the tattoo on Instagram. "My first tattoo was sanity to remind myself every day to keep it," Jenner wrote. "I've had anxiety my entire young adult life, and after my baby, I dealt with some internal ups and downs." "I felt like I had to rediscover myself completely."
Kendall Jenner
1. Tattoo with White Dots
"It's the little things that matter," tattoo artist JonBoy, who specializes in minimalistic designs, remarked in 2015. The model received a matching tattoo with her pal Joe Termini, which became part of Hailey Bieber's broken-heart tattoo. "The white colour was chosen because she didn't want it to show with modelling and all that," she explained to Ellen DeGeneres.
2. Heartbreak
Kendall Jenner and Hailey Bieber both had tiny matching heart tattoos on their left middle fingers, the model with white ink and the media personality with red ink. "The one on my right hand is a full heart to represent an angel, and the one on my left hand is a broken heart — kind of like the devil's side," she explained in 2016.
3. Meow
"There's no real significance to it." "I just wanted to be able to say that I have a tattoo 'on my face!'" she said on her blog at the time, following her tattoo by JonBoy in New York City. "I want more, and even though I used to say I'd only get one if it meant something to me, now I have even more possibilities!"
4. Cowgirl Boot
"Teeniest cowgirl boot for Kendall," tattoo artist Kate McDuffie posted on Instagram, displaying the dainty artwork on the inside of Kendall's left ankle.
Kris Jenner
1. Tramp Stamp
Kris Jenner has one tramp stamp tattoo that has been confirmed. During an appearance on The Ellen DeGeneres Show in 2021, the momager disclosed that she and her daughter, Khloé Kardashian, have similar tattoos.
Khloe Kardashian
1. I Love You
The 38-year-old reality personality posted a suggestive photo of herself in a brown one-piece adorned with many sparkly bangles and a "KOKO" necklace.
What drew the most attention, though, was the existence of a tattoo on Khloe's right wrist, which admirers confessed they had no idea she had.
Kim Kardashian
'You don't put a bumper sticker on a Bentley!' is one of Kim Kardashian's most famous phrases. While the reality actress, 42, has chosen to keep her flesh tattoo-free, the rest of her siblings have a variety of tattoos.
Other Articles